A new free version of Google Workspace has appeared, Gmail is not covered by the service even if you can log in with your work email address and there is no time limit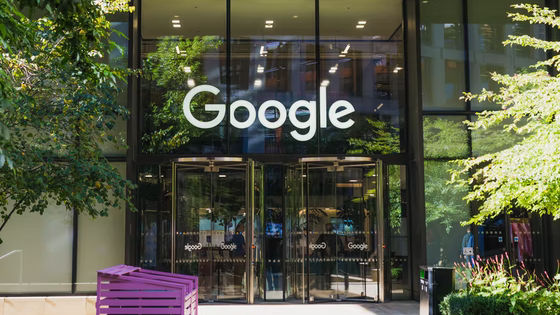 Google has announced the addition of ' Google Workspace Essentials Starter Edition ', which is available for free, as a new plan for the software suite '
Google Workspace
'. If you register with the email address you use for work, you can use it without credit card information, and there is no limit on the trial period.
Helping employees unlock collaboration with a no-cost Google Workspace offer. | Google Cloud Blog
https://cloud.google.com/blog/products/workspace/unlock-collaboration-with-google-workspace-essentials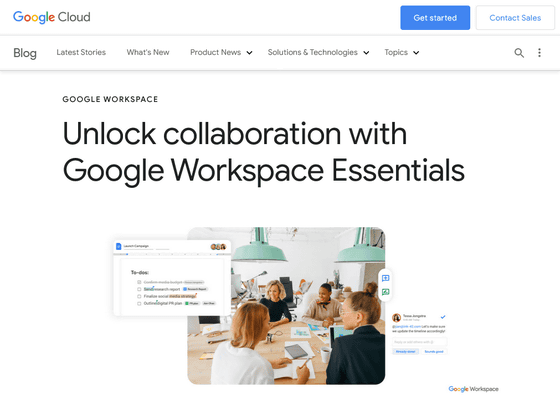 'Google Workspace' is a basic function of Google's software suite that comes with 'secure custom business mail', 'video conferencing for a large number of people', 'large amount of cloud storage for each user', etc. Includes Gmail, Google Drive, Google Meet, Google Calendar, Google Documents, Google Spreadsheets, Google Slides, Google Forms and more.

There are three basic plans: 'Business Starter' with a monthly fee of 680 yen, 'Business Standard' with a monthly fee of 1360 yen, and 'Business Plus' with a monthly fee of 2040 yen.

Google Workspace (formerly G Suite): Payment plan

https://workspace.google.co.jp/intl/ja/pricing.html
There are other variations, such as the '
Enterprise Edition
' for large organizations and the '
Frontline Edition
' for field employees.
The 'Essentials Starter Edition' added this time is equivalent to the free and lightweight version of '
Essentials
'. You can use Drive, Meet, chat, calendars, documents, spreadsheets, slides, etc., but not Gmail.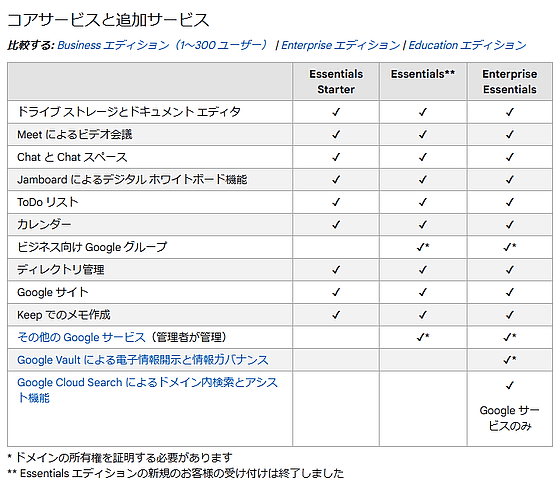 Google plans to discontinue the free version of G Suite in July 2022, requiring existing users to move to one of Google Workspace plans by May 2022. Users are upset by the discontinuation of services that have been available for more than a decade, and Google explains that it offers new options for transferring content and data that users have purchased in the past.

Google prepares a third option for free G Suite users after 'Migrate to paid version' and 'Export data with tools' --GIGAZINE