Anime "The troubles of Centaur" collaborated with Kawasaki horse race and held a sponsorship race, appearance of centaurs in award ceremony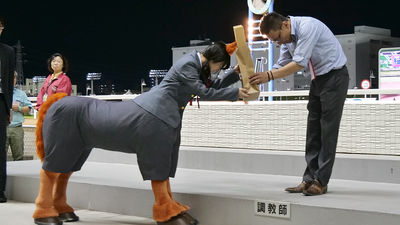 Broadcast begins in July 2017 TV animation "Centaur's troubles"Is a girl whose hero is a human horse (centaur / centaur), and various other races such as dragon man and horny man appear. Therefore, because it is a precious human horse,Kawasaki horse raceWe realized collaboration with, and sponsorship race was held to be held.

Kawasaki horse race x TV anime "The trouble of Centaur" About collaboration event (detailed version) | Kawasaki horse race
http://www.kawasaki-keiba.jp/news/20170630.html

I came to the Kawasaki Racecourse. It is a 3-minute walk from Keikyu Shinkansen port-cho station, and the race date is from JR Kawasaki stationFree shuttle busIs out.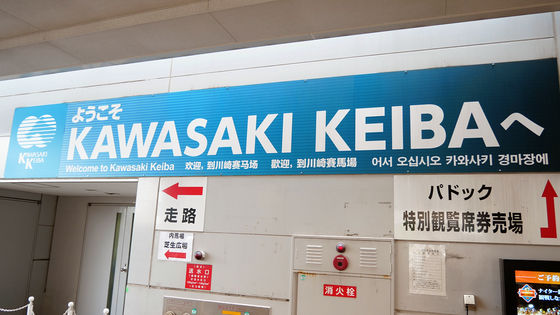 It is a feeling that the inside of the hall is very ordinary "Afternoon racecourse" ......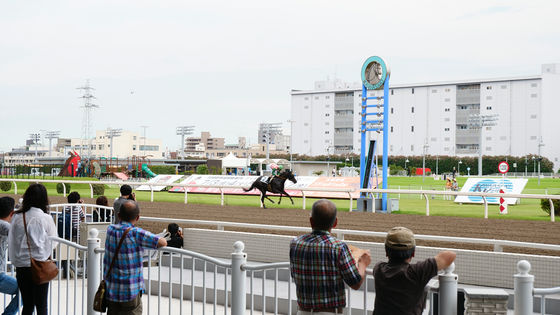 As the 10th race on July 5, 2017 "Co-sponsored "Higata City Shinkansen Board of Education" Animation "Centaur's Worries" Just before the broadcast"Was held. Incidentally, the seventh race was also a sponsored race "Retirement Aoki Plant Manager".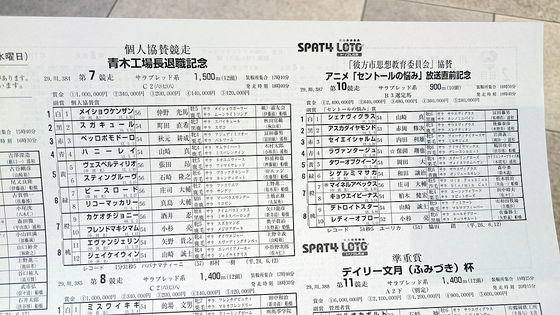 Prior to the race, at the "Katsumaru kun hall" on the 2nd floor of the building, play the hero · Kimi Hime HonoriSayaka FukagawaA talk event by Ms.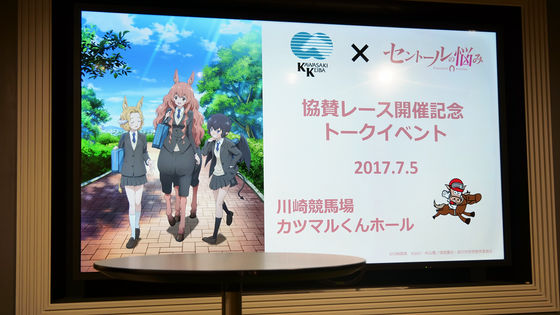 Centaur who excited the event sings the OP theme "Tell me Darwin" of the workPurely monsterofFunado lily pictureMr.

【Kawasaki Racecourse Collaboration】
Soon, the "Centaur's trouble" talk show at the Kawasaki Racecourse begins at Katsumaru-kun Hall! It is!
Currently, at the venue, purely monster Yuni Funano is helping with Centaur! It is! ('⊙ ω ⊙ ⊙ `)
Merchandise will sell even after the talk show ♪ (Sales person in charge)Pic.twitter.com/2 XSOD 4 etLM

- Anime "The trouble of Centaur" Official (@ Centaur_anime)July 5, 2017

In the question corner, the question "What kind of name would you put on a horse if Mr. Fukagawa became an owner?", "Axel One" from the name of the office that is indebted also seems to be a really early and nice answer.

Mr. Fukagawa forecasts that it is the first time to come to the racecourse, predicting the outcome of the sponsorship race by saying that it is a big opportunity. With intuition 3rd frame 3rd · Sei Sharmu, 8th frame 9th · Detroit star, 4th frame 4 · Lavantage selected. In addition, because my birthday is September 26, I also proposed a birthday cheat ticket named 9th Frame, Detroit Star, 2 Frame 2, Asuka Diamond, 6 Frame 6, Shigel Mimasaka.

The odds 14 minutes before the launch are like this, the 9th Detroit star, which is involved in both forecasts by Mr. Fukagawa, is the most popular.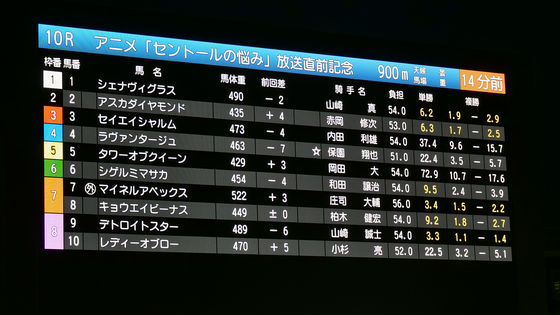 Detroit star of horse body shiny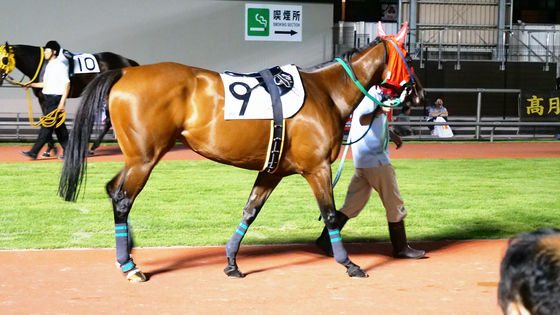 While it was a little popular, Sei Sharmu that Mr. Fukagawa was concerned with.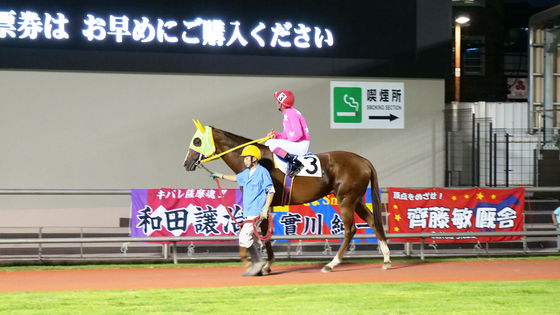 And then, to the race.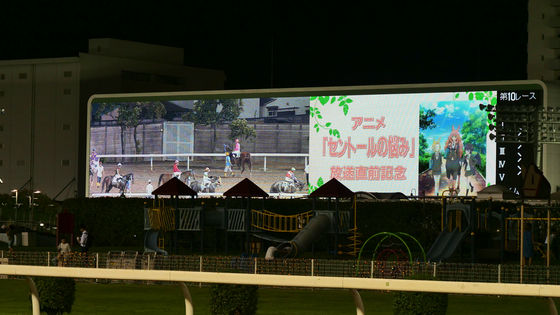 A short distance race of 900 m. In the rise from the corner, I do not know the position yet.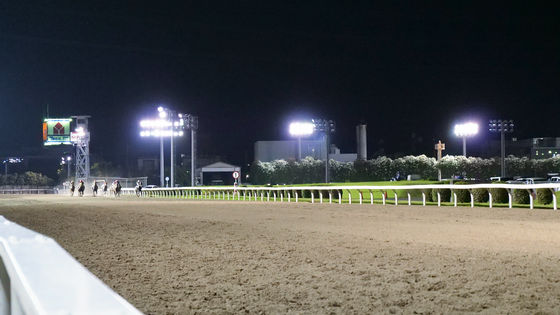 However, the 6th Shigel Mimasaka won the victory with brilliant chasing.

Kawasaki horse racing animation "The trouble of Centaur" The winner of the memorial immediately before the broadcast is Shigel Mimasaka - YouTube


It is confirmed with the result that 1st arrival 6th Shigeru Mimasaka, 2nd 1st Scenaviglass, 3rd 2nd Asuka diamond.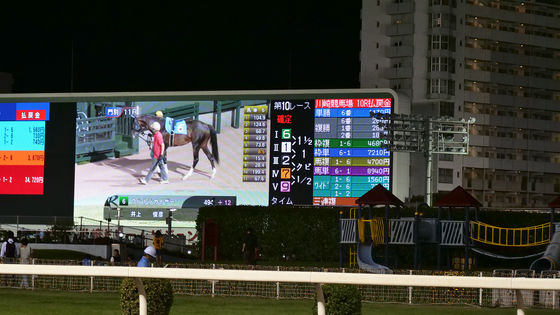 How, Fukagawa's "birthday betting ticket" is one different. If I had bought a birthday horse number in the first victory it was a bit tasty betting ticket, a refund of 1130 yen.

The Shenzhen Bicycle Ticket was like this ,,,,.
Furthermore, 2-6-9 was very reggae! If 9 is 1 ,,,! A
I enjoyed ╰ (* ') `*) ╯ ♡ Thank you so much for coming to the racecourse! Hope you enjoy it! Anime is also good ~ ~ ♬# CentaurPic.twitter.com/o90vWMA4xd

- Seri Aki Fukagawa (@ seria 926)July 5, 2017

I got on Sigel MimasakaKazuji WadaJockey.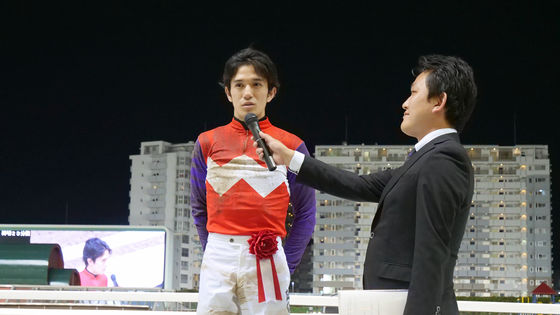 In the award ceremony after the race, Mr. Fukagawa introduced 'Centaur's trouble'. At the talk event Mr. Funato was in Centaur, while Mr. Fukagawa was in uniform uniform, here Mr. Fukagawa is in Centaur.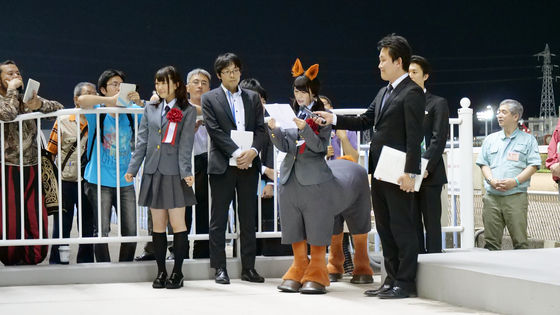 Mr. Fukaga who hands the prize of race · "Centaur's trouble" prize to Yoshihisa Suzuki trainer. The contents are "trouble of Centaur" goodies.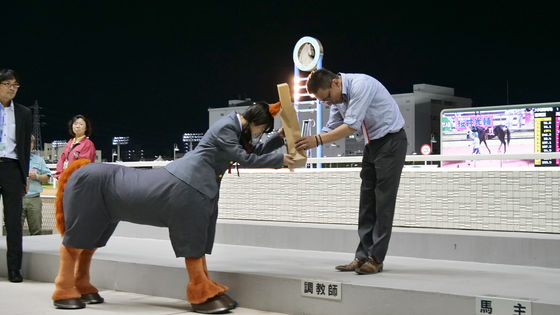 Commemorative photo shoot all together.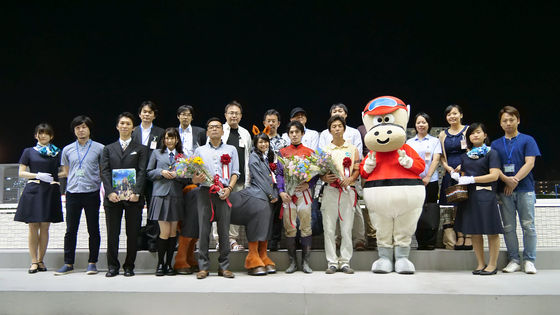 And Mr. Fukagawa and Mr. Funato threw in goods.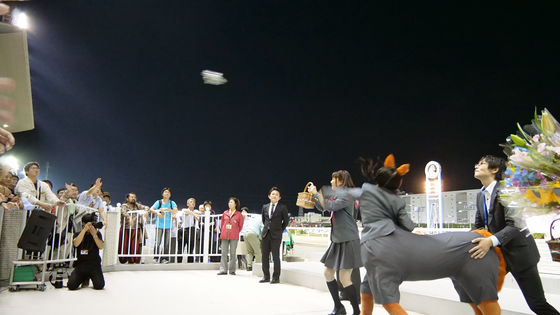 Bouquet is not thrown but handed.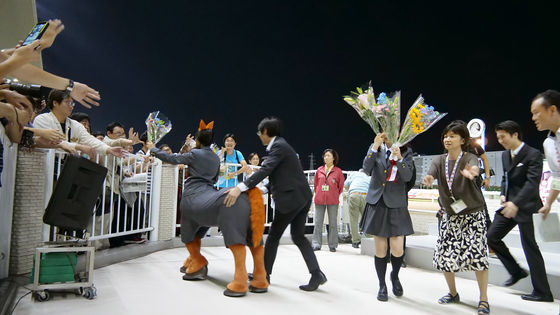 It became a funny event like momentarily turning on the start of broadcasting.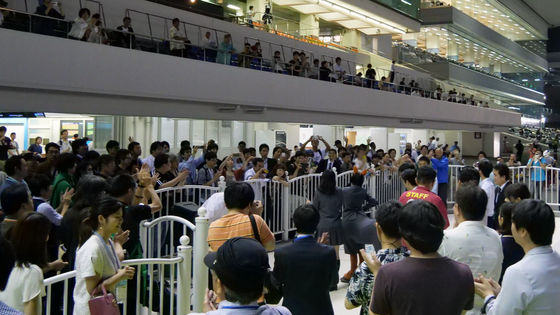 By the way, the original author Kei Murayama tweeted illustrations that centaurs ride in accordance with the event. Certainly there was an image that some centaurs could be ridden if it was horse racing with "Centaur", but even if I got on, it was ok.

So, "Centaur's trouble" horse racing collaboration event is tonight. Talk live is like 18:30, sponsorship race seems to be from 19:40. Even then, everyone, why the centaurs would ride when you say horse races at centaurs? You can ride it.Pic.twitter.com/TPxPloKlC8

- Murayama Kei @ Centaur's troubles, wild series of brides (@ hitonome)July 5, 2017