A marvelous traffic accident movie standing up as if the man was blown up by the bus behind the back and fell as if nothing had happened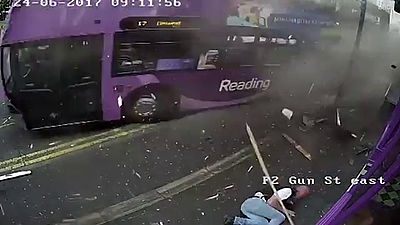 There was a traffic accident that a bus hit a man in England. The state of the accident was completely recorded by the surveillance camera, and the place where the man was scattered by the bus was clearly shown, but after the man was hit, the man stood up on his own and entered the bar. It was.

CCTV footage shows man hit by bus in Reading - BBC News
http://www.bbc.com/news/av/uk-england-berkshire-40415292/cctv-footage-shows-man-hit-by-bus-in-reading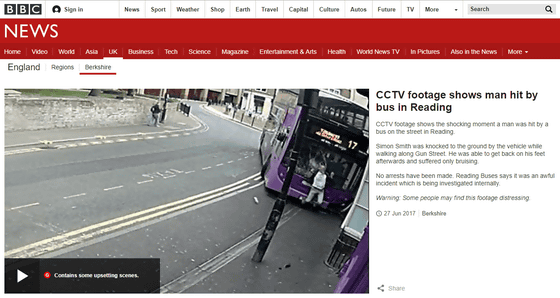 There is no bloodshed, but some people are shocking images that may be shocked, so be careful when playing.

Bus Crashes into Man who then Gets up and WALKS into Pub - YouTube


The picture begins with a purple bus bending the curve.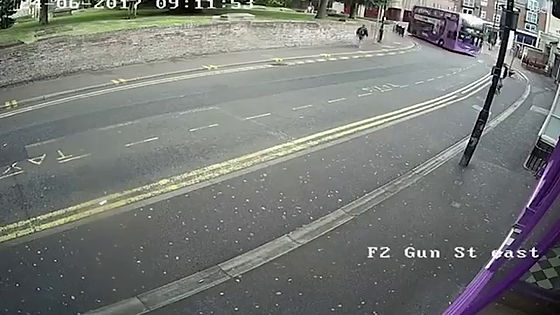 The bus bulges outward as much as it gets on the sidewalk with a curve. It is Simon Smith who is walking in front of it. I have not noticed the bus from behind at all.



The next moment the bus hit Mr. Smith. Mr. Smith is in a completely unprotected condition and is rear-ended in a rear-end shape.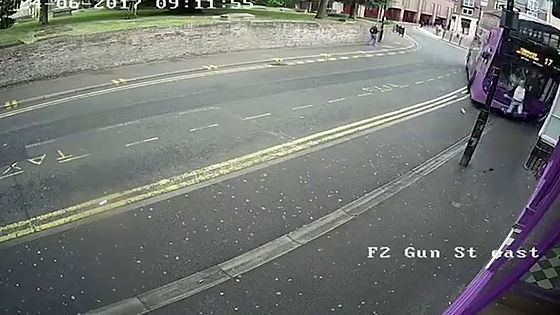 The bus further bumped into the building, and this time, I changed my path to the left side.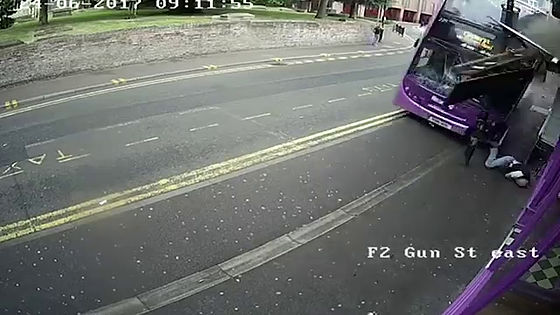 Mr. Smith who was blown off in front.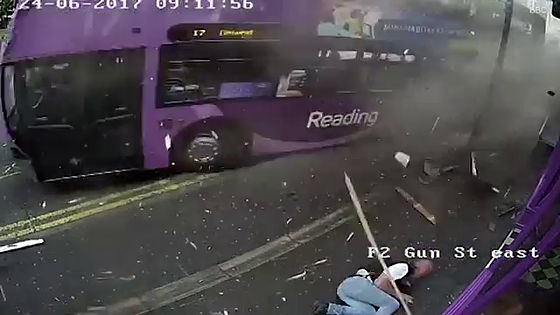 The bus slows down out of the image range.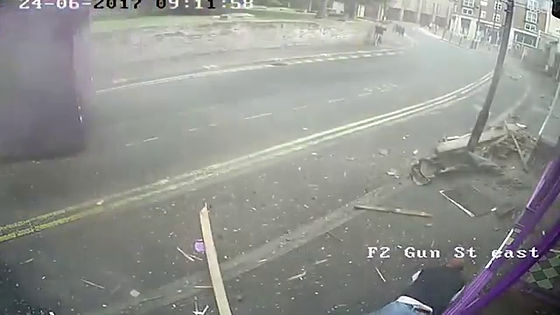 Mr. Smith quickly got up and up ... ...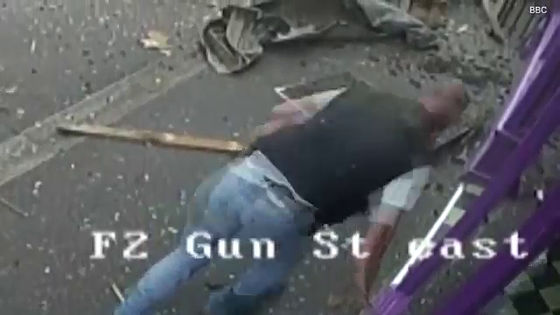 I disappeared to the bar in the immediate side.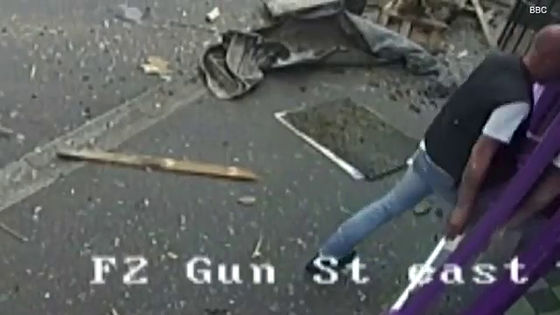 Mr. Smith was taken to the hospital after being taken by the ambulance he hit, but he said that he was bruised and scuffed only. It seems that the cause of the accident is unknown for now.