Does Intel announce '18 Core' Core i 9 '? Expected specification exceeding Ryzen's 16 core "Threadripper"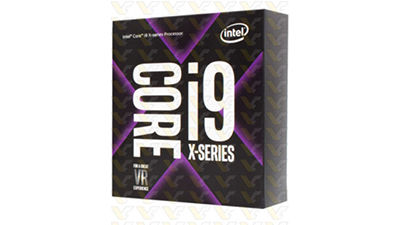 ByVideoCardz.com

When Intel makes it appear nearI have been rumoredThe Core i9 series lineup information leaked, it is becoming clear that it will be the lineup that puts "Core i9 - 7980 XE" equipped with 18 cores as the top model. In addition, the price of some models is becoming clear.

Exclusive: Intel to launch 18-core Core i9-7980XE CPU | VideoCardz.com
https://videocardz.com/69900/exclusive-intel-to-launch-18-core-core-i9-7980xe-cpu

Prices Of Intel's Entire Skylake X & amp; Kaby Lake X Lineup Leaked By Retailer - Core i9 7920X, 7900X, 7820X, 7800K, i7 7740K & i5 7640K
http://wccftech.com/intel-kaby-lake-x-skylake-x-pricing-leaked-core-i9-7920x-7900x-7820x-7800k-i7-7740k-i5-7640k/

PC related mediaVideoCardz.comThere is a spec table such as the Core i9 series which is organized based on multiple sources as follows. Core i9-7980XE of 18 cores / 36 threads is surely positioned at the top, but information on cash, base clock, release date etc is unknown at the time of article creation.




The line number of cores expanded to 18 · 16 · 14 · 12 · 10 · 8 · 6 · 4.TDPAre 165 W and 140 W, respectively. With Intel's products, since 18 core Xeons have existed so far, it is expected that diversion based on that will be HEDT (Hi-End DeskTop).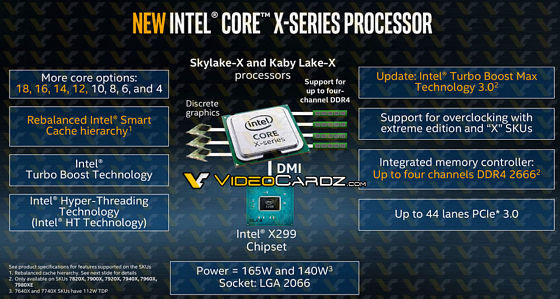 The prices of the Core i9 series, which are becoming evident at the time of article creation, are shown in the table below. The price of 12 core / 24 thread "Core i9-7920X" is seen as $ 1649 (about 180,000 yen). At the moment, 18 cores / 36 threads "Core i9-7980 XE" that will become high-end are unknown.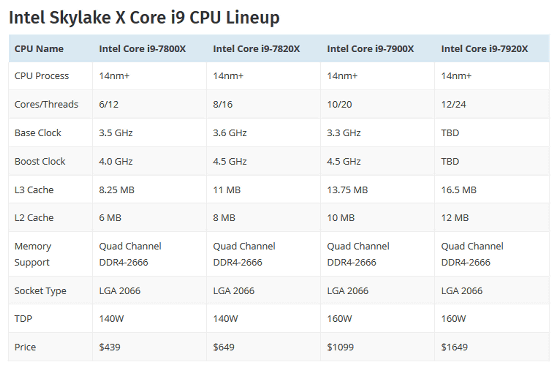 A forecast illustration of the product package is also released.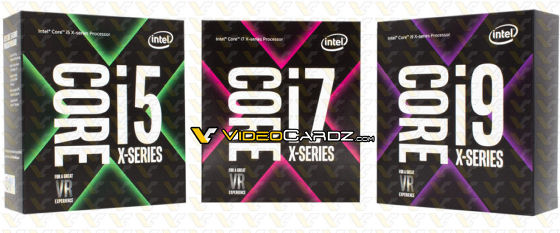 In February 2017, AMD announced the "Ryzen" series with high cost performance, and the circumstance where AMD revival has been slowed down. It is inevitable that the market attention will be gathered greatly only in the new processor that Intel will announce to exceed AMD in response to this.

AMD Ryzen's Benchmark Leak, Finally Over Intel to Reality - GIGAZINE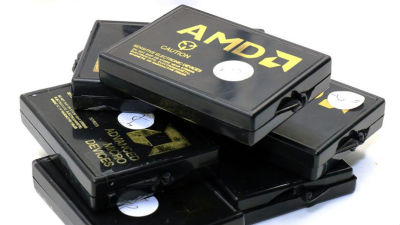 Although it is a price to worry, attention will be gathered whether detailed information including it will be clarified by Intel keynote held on May 30th local time.