Taiwan's not "Kumamon" but "If you look at" Kumamo "game to die" and walking is very fun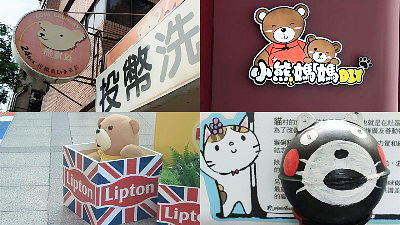 One body of Yuru characters representative of Japan born in Kumamoto prefecture "KumamonI tried using "Kumamon (Kumamono)" in the meaning like "powder" or "bakumon" instead of ... .... There are Kumamon in Taiwan, but since the appearance frequency of so many other bears saying "too much to appear too much" can be said, if you play "the game to die if you see it" for the general character of a bear, it will be a great deal of excitement

Hello,Takuya SAITO who did a round around the world by bicycle @ Charridermanis. We visited Taiwan as 2015 and 2016. People in Taiwan love Kuma characters. When I walked through the city I saw a character using a bear jumping into my eyes in everywhere.

◆ "Die if you see Kumamon"
At the end of February 2016, this tweet became a hot topic.

When acquaintance comes to Kumamoto, I'm going to tell you, "If you look at Kumamon, acting with settings will thrilling!" Generally, I will be strongly shoulder paned "I'm dead already at a misdirected airport" later.

- Hachimon (@ kimonkinsa)February 27, 2016
Taking this into account, I tried a trip to Kumamoto and it got a lot of tension. You can read about it in the following article.

In Kumamoto's journey "Doing a game to die if you see Kumamon" results in such a result - GIGAZINE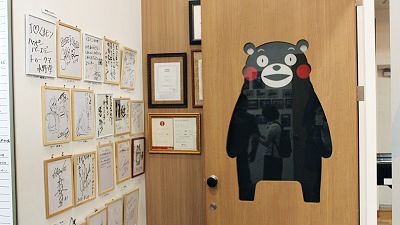 The reaction of this article was good, and as mentioned above, Taiwan was awesome as it was about Taiwan, so we decided to deal with "Taiwan Bearing circumstances" this time.

◆ Taiwanese and Bear
In the mountains in the center of TaiwanTaiwan Asian black bearIt is inhabited. This bear with a V-shaped spot on the chest is an animal that is representative of Taiwan, so whatever you do in Taiwan, you are saying "Mascot is a bear". As a result, if you walk in the streets, bear characters will come out without interruption.

I visited Taiwan in 2015 and wrote such an article as well.

"Traffic", "Bear", "Toilet" etc. I want you to pay attention to when visiting Taiwan - GIGAZINE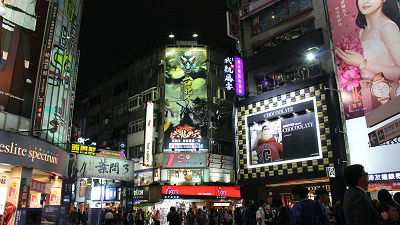 Kaohsiung Bear of Kaohsiung City in southern Taiwan.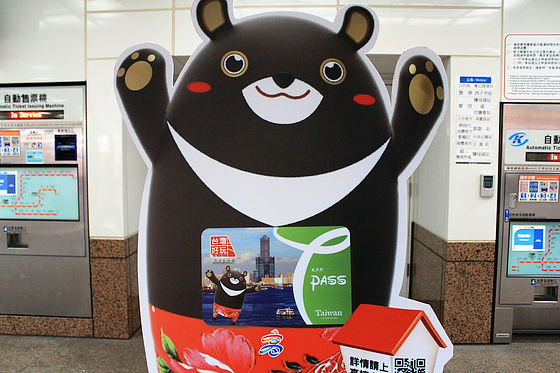 A department store representing Taiwan, a bear character called "ThanQ" of Pacific Sogo.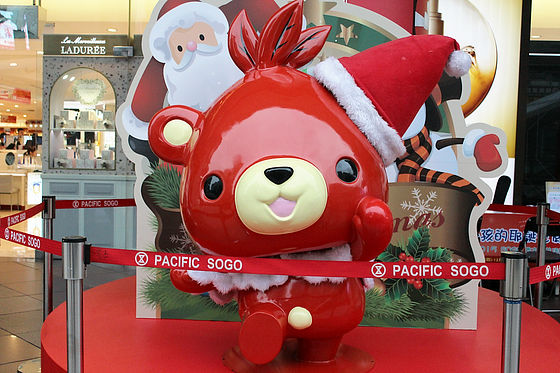 A bear appears as a character in Taiwanese cartoon (?).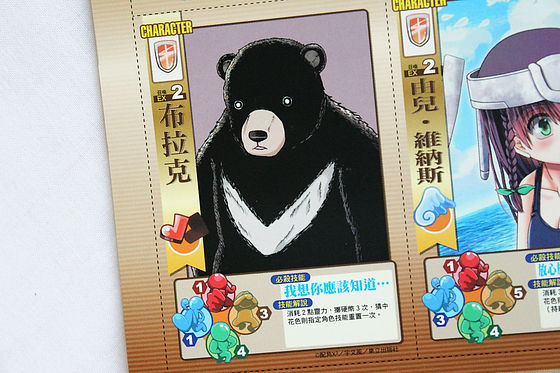 ◆ When you walk down the street
Because I knew Taiwan as a bear, when traveling in Taiwan in 2016, I found a bear in the city and took pictures.

There are two animals, "Tetsuro" and "Hana Nao (Hana)" who PR officials in Taiwan Railway. It is a character that Japan worked as a designer.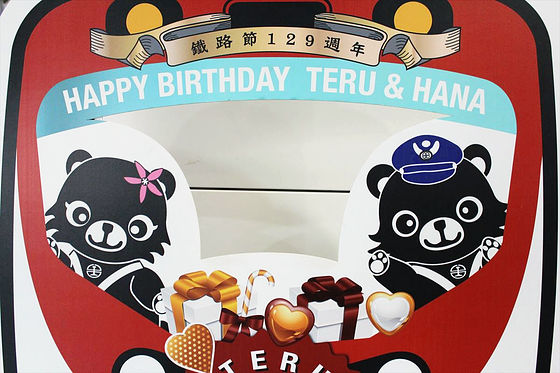 Ok Mart's mascot of 4th convenience store in Taiwan was also a bear.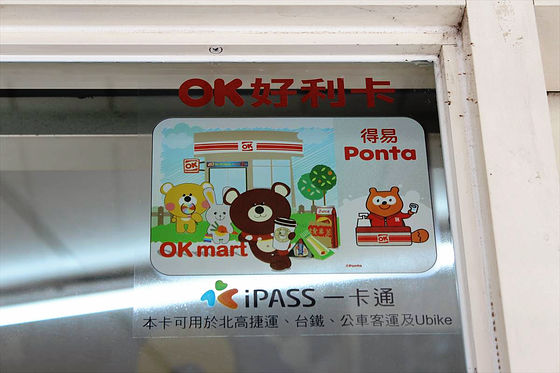 This is a handicraft store. Kumikuma winks while talking and tongue spreading charms.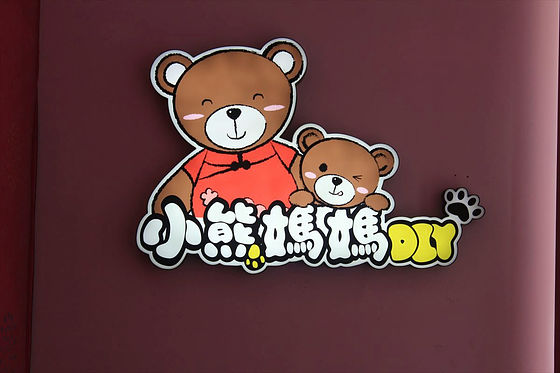 To a souvenir shop sign.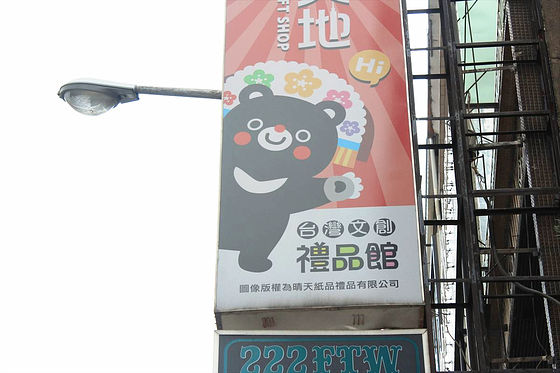 The mascot of a tire maker called a positive new contest is also a bear. Outside the country, Maxis (MAXXIS) is a company famous for its brand name. Impact of "Bear Claw".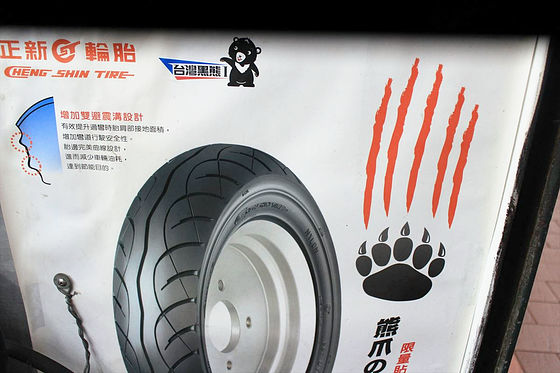 A restaurant called "Kumaichi".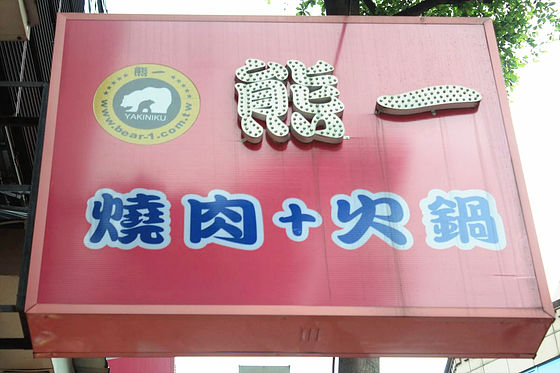 It was also a restaurant.



Drink bar in the canteen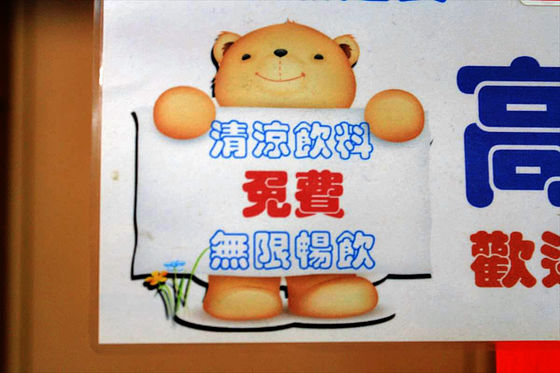 Also at the entrance to the game center.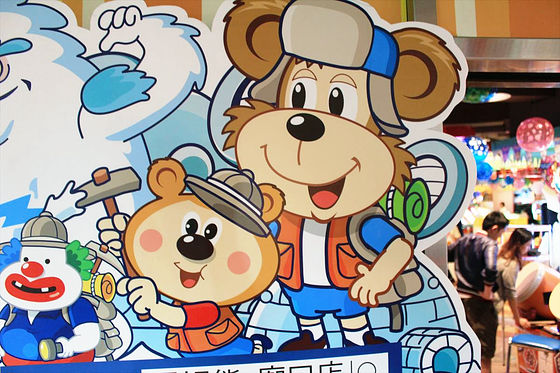 Nikoniko bear also in the case of the crane game.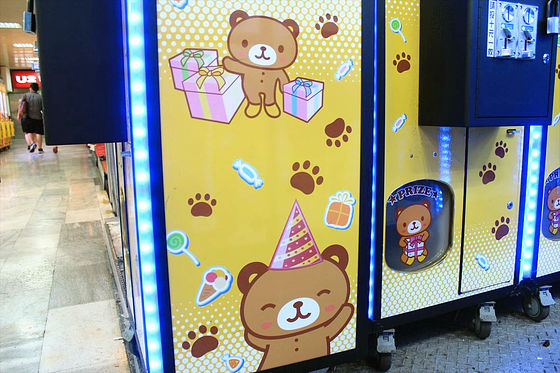 Children's clothing store.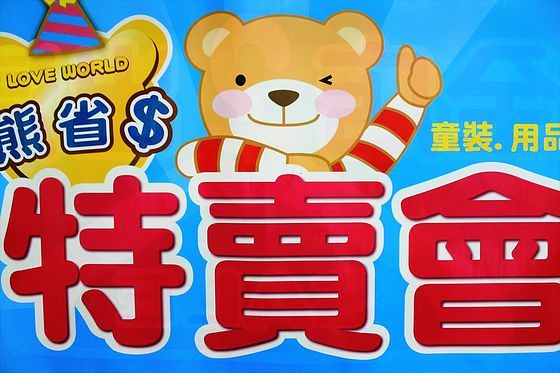 There is a cartoon cafe in Taiwan, but the sign at the entrance there is also a bear & bear.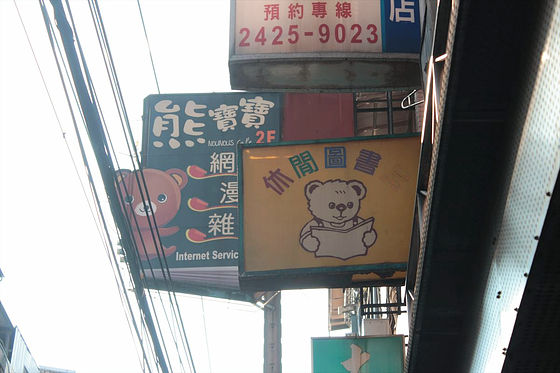 The coin laundry also had a bear 's face. This "Bear Bai Qiao" (Treasure's old letter) is a Kanji notation of Farfa famous for softener.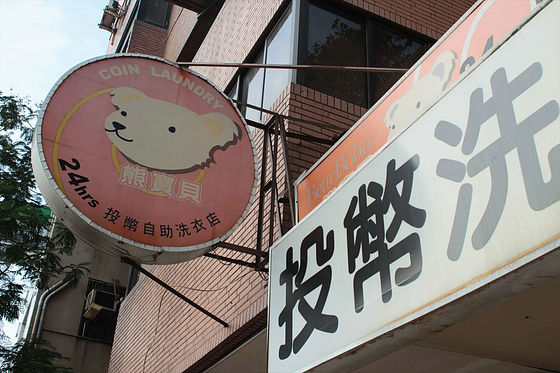 Kitchen furniture brand also green bear.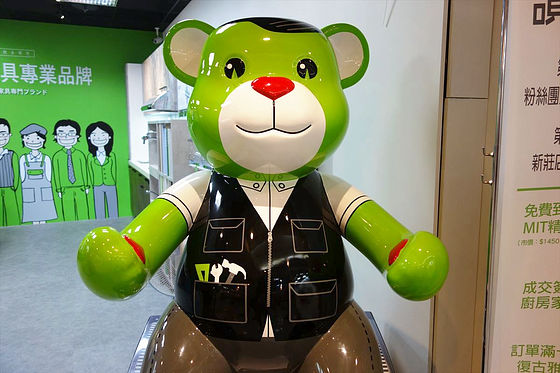 We are also in charge of picking up at the entrance of the hotel.



Bears of parent and child who breathe sleepily. The child 's crushed cheek is too cute.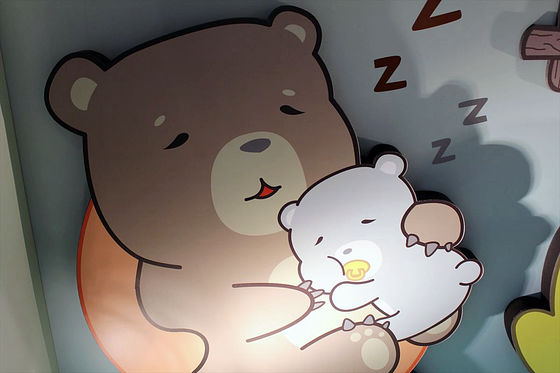 It was also appointed for announcement posters of "Taipei 2016 World Post", which is an exhibition of world stamps.



Lipton famous for tea (Lipton) was doing promotional event outdoors, but also found big big bear stuff there too.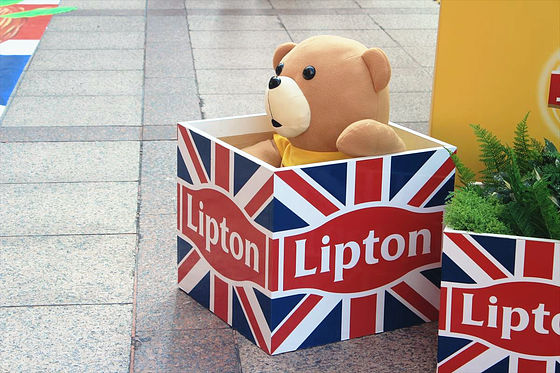 Were you walking on a bad path, it would be a sunny sun, or a stuffed bear of bear was put on the stroller. It was a casual everyday scene, but it is one piece that I like as though it is Taiwanese.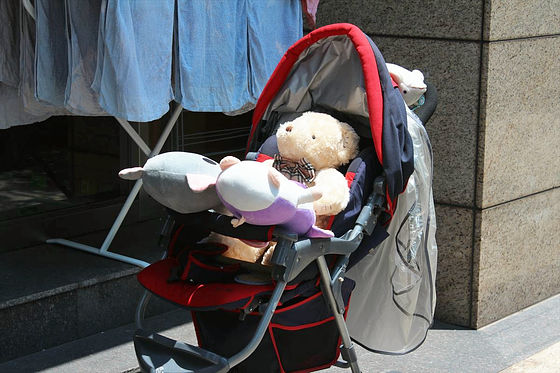 ◆ famous bear characters
In this way Taiwan is full of bear characters. Among them, these bear characters were exceptionally prominent activities.

· Wei bear (V Bear)
The mascot of LCC's warfare (Vair) handled by Taiwan's reconstruction airline (Trans-Asia Airlines) was also a bear character "V Bear". V-shaped spot on the chest, double-piece sign with full strength with both hands, lovely heart shaped nose features.

It is also drawn in the building in Taipei City.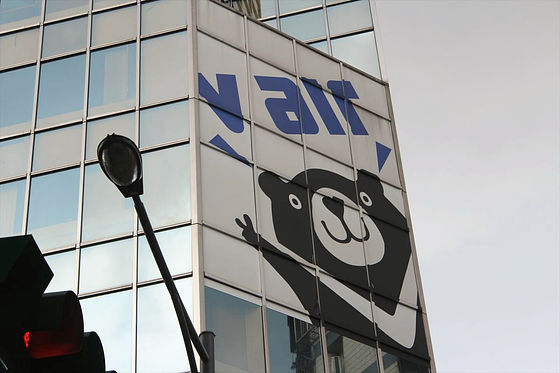 I use it when I flew from Chiang Mai in Thailand in Taiwan from Chiang Mai in Thailand, but also appeared at announcement at check-in.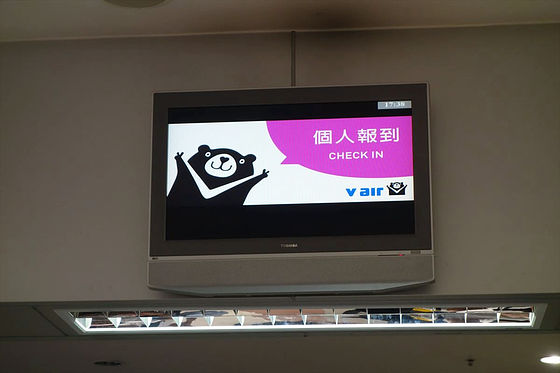 It is also adopted as a lunch box for in-flight meals. I was doing a business that put out characters all over.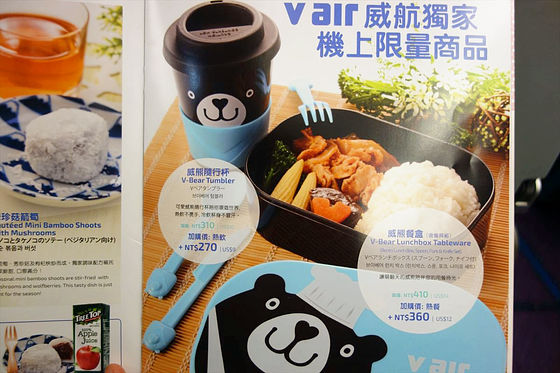 However, although this superior (V Air), sales have been terminated due to poor management. At the same time, the parent company's disaster relief air also broke down due to deteriorating business performance. How is treatment of Beauma (V Bear) ....

· 喔 熊 (Oh! Bear)
This "Oh! Bear" is a PR character of Taiwan tourism. Having a managerial position as Gokoku Bureau super high grade mission group chairman. It is registered as a tourism office of the Chinese Ministry of Civil Transportation and it is becoming a government certified bear character.

OVERNE NEWS 【喔 熊 OhBear】 Supervision Mission Association Group
http://ohbear.taiwan.net.tw/ja/

Your eyes narrowed (closed) face.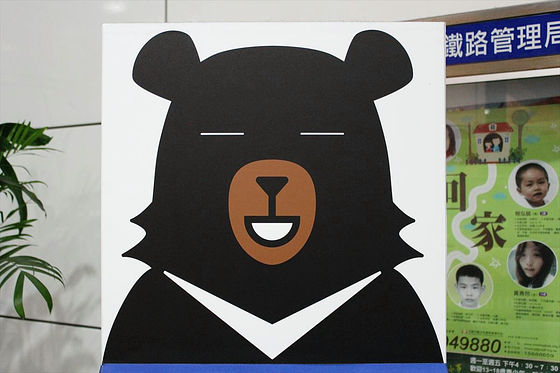 Travel application announcement.



Illustration on a bicycle.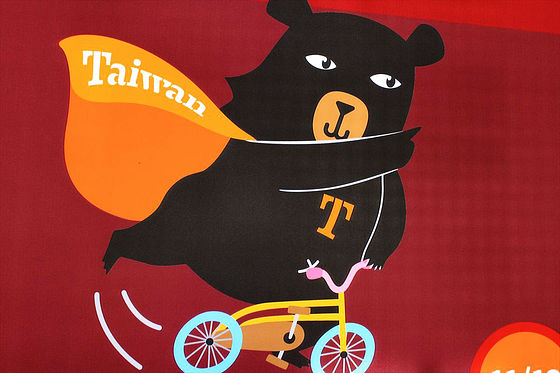 · Bear Bravo
Held in August 2017Taipei Universiade GamesThe mascot of the bear was a bear motif. Costumes like Japan's Kumamon are doing activities that excite the tournament.

Announcement of the Taipei Universiade Games in the subway station premises.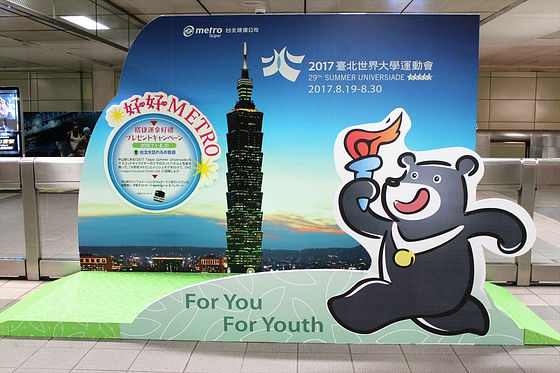 Weight lifting.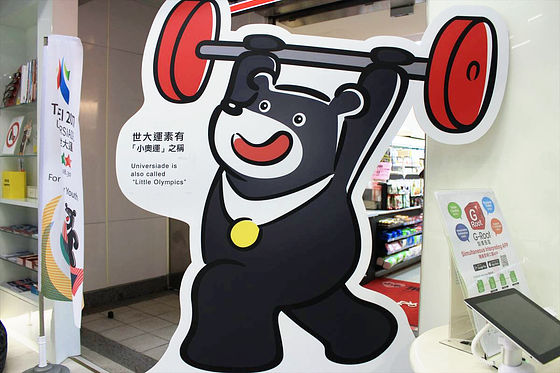 The front cover of the sightseeing booklet was also decorated.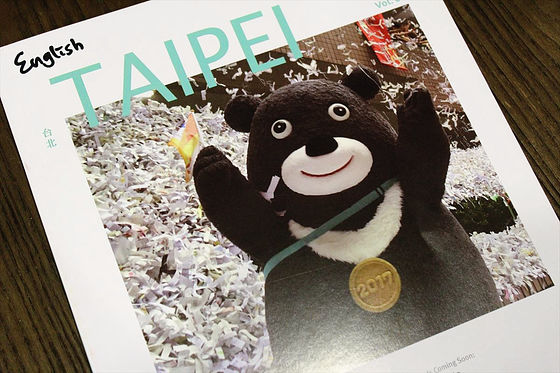 I also wrote such an article on this Kumaji Bravo.

'Tears Bravo' to PR the 2017 Taipei Universiade is too cute - GIGAZINE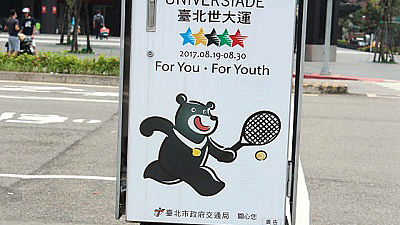 Because of thisKumaji Bravo's facebook pageI also chased, but the post like the following flowed and burst out laughing.



A reporter who asks a little girl "Which bear likes ~"? Bear Bravo and 喔 熊 to appeal "I am, me." Yet the girls are innocent answers "Kumamoto bear ~ (Kumamon ~)". Bear Bravo and Yukumaru were saying "OOXX" without a voice. "# Small friendships 謊 謊 (small children can not lie)" ___ ___ ___ 0 ___ ___ ___ 0 ___ ___ 0

· Kumamon
That's why Taiwanese people love Kumamon. There are two ways of calling the pronunciation of kanji with "pronounced MA 萌 (ku ma meng)" combined with pronunciation and "Kumamoto bear (Xiongben xiong)" meaning combined. I was inexperienced in Taiwan's Bear Character.

Kuma Mon cafe is also open in Taipei City.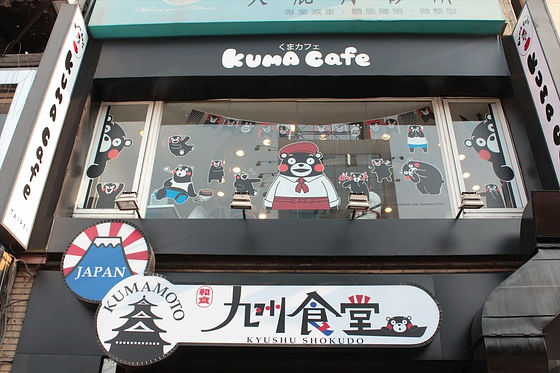 It is also an interior of Shingen Mochi's shop which was on night market (night market).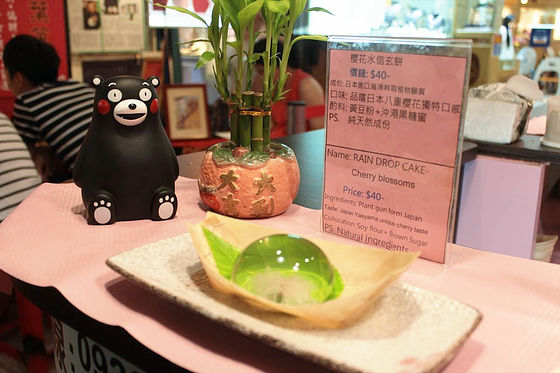 Accessories using beads.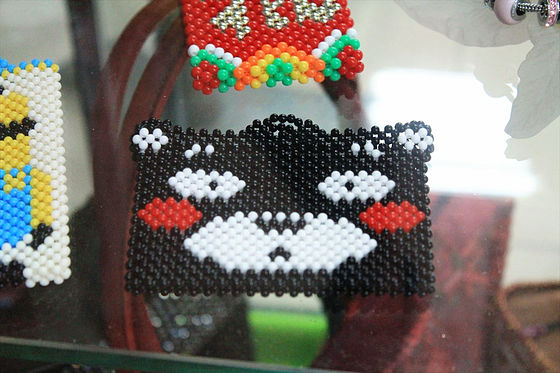 Famous for cat villageIn TaiwanI found a crown using buoys also at the station building. Cat ears and mustache are attached.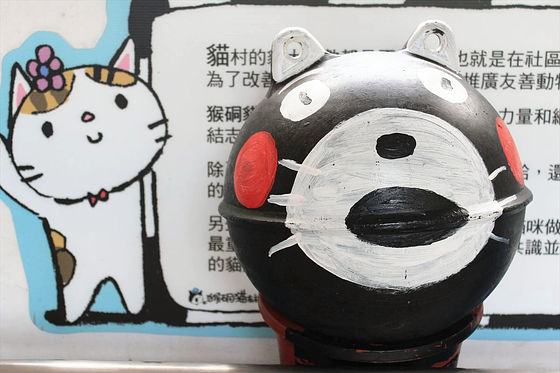 Rilakkuma of Japan is also popular.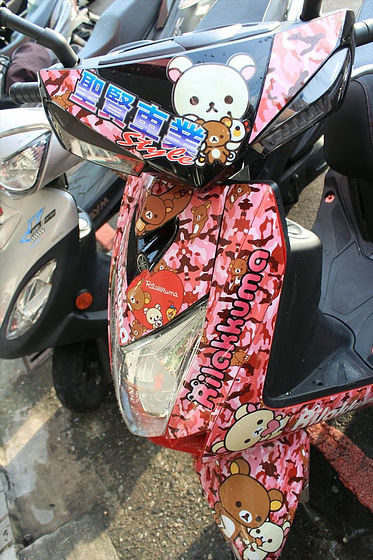 People in Taiwan also recognize that there are many bear characters in their country and there are articles like the following. There is "Taiwan Kichozo", but in Chinese the word "Kichiyo" means mascot.

Taiwanese Kichojo thing 怎麼 都 是 熊?你 会 分 辨 Someone 是 誰? 嗎? - Chunichi Electric News
http://hottopic.chinatimes.com/20151105002382-260804

Famous statue of Fukuoka? Taiwan Five Major "Bears" Yoshiyoshi Collections - ETtoday Higashi Mori Traveling Cloud
http://travel.ettoday.net/article/548113.htm

In summary, I also want to go to Taiwan again.

When traveling in Taiwan it is not "a game to die if you look at Kumamo," but please be careful of the bear characters. That alone makes traveling more interesting.

(Sentence / photo: Takuya S. Narou Charriderman
Cycling around the world for a bicyclehttp://shuutak.com
Twitter@ Shuutak
Facebook Pagehttps://www.facebook.com/chariderman/
DMM lecture requesthttps://kouenirai.dmm.com/speaker/takuya-shuto/)