"Rantas cafe rice bowl lunch" that you can eat bowls and curry in a boxy condition with lunch box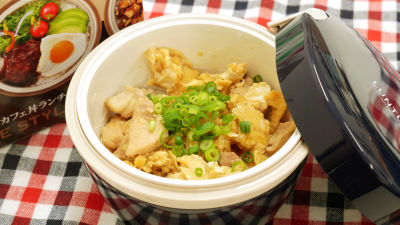 Some people may have to be pressed for the necessity to make a lunch as lunch when the new life begins. For cold lunch it is delicious, if possible we want to eat warm food ..... For Asbest's lunchbox "Rantas cafe bowl lunch". It is with heat insulation function and it is said that curry bowl can be eaten in a warm state, so I actually tried using it.

【Rakuten Ichiba】 Lunch box Lunch box Heat-insulated lunch box 【Asuraku】 Cafe bowl lunch HLB-CD 620: Asbel Rakuten Ichiba store of household goods
http://item.rakuten.co.jp/asvel/3248/

This is the package of "Rantas Café Bowl Lunch".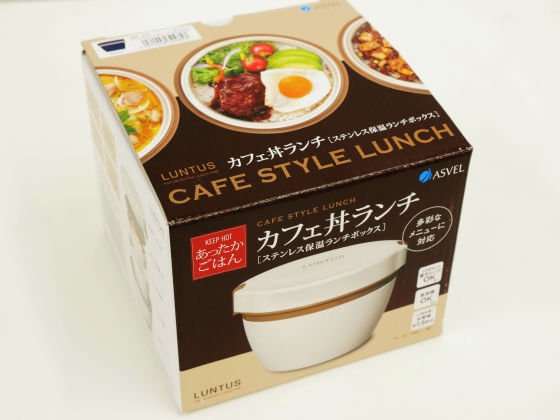 There was a lunch box like this inside.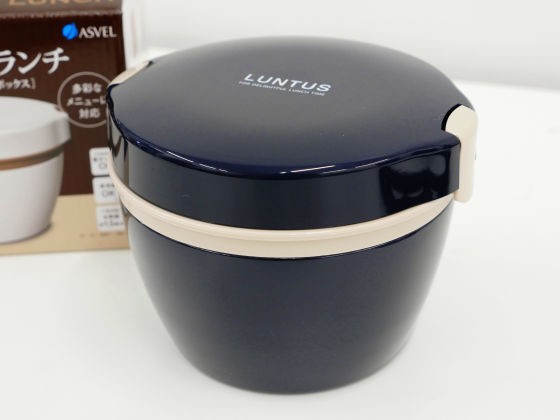 The size is 14.5 × width 13.8 × 11.0 cm in height. It is 600 g in weight, compared with the iPhone SE with a total length of 124.8 mm.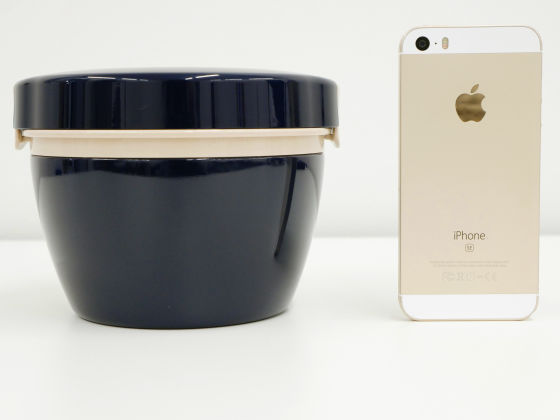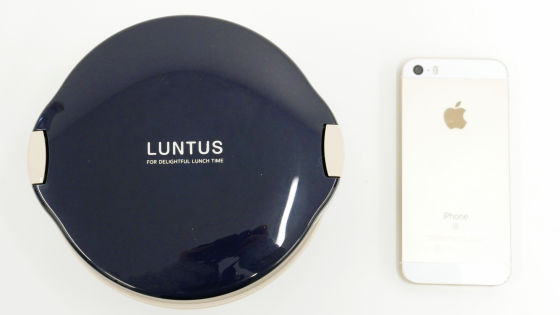 Capacity 0.38LThermos vacuum insulation hood containerIt is like this when compared with. It is wide and it is a form of "bowl".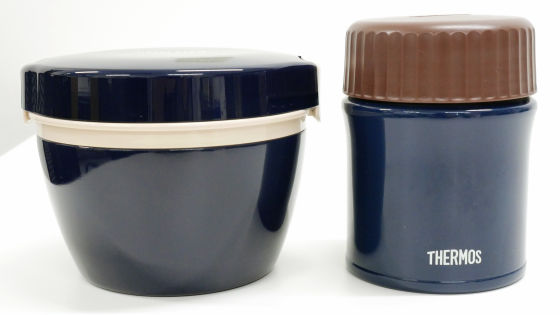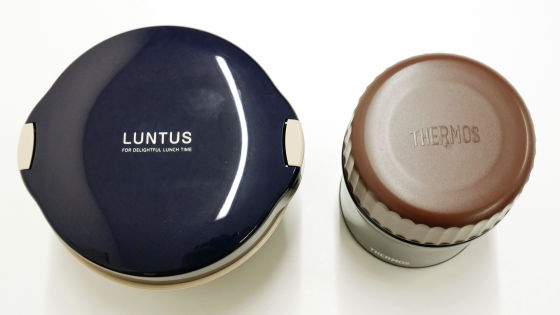 The thermal insulation case is made of stainless steel (acrylic resin paint), the lid of the insulation case is made of polypropylene (medium material: foam PP insulation material), when opening the lid of the insulation case, containers for rice & side dish will appear.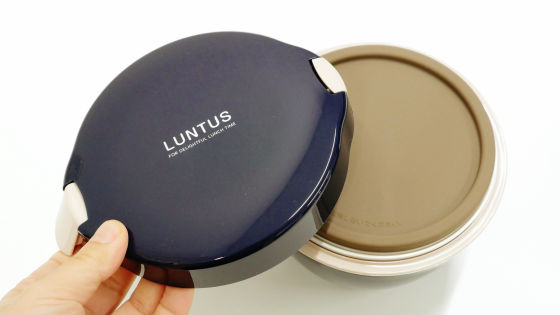 The container in the middle is divided into a dish container and a rice container ......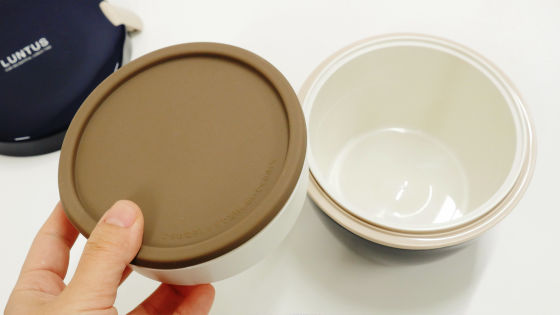 Side dish container capacity is 310ml, the material is polypropylene, the lid is silicone rubber.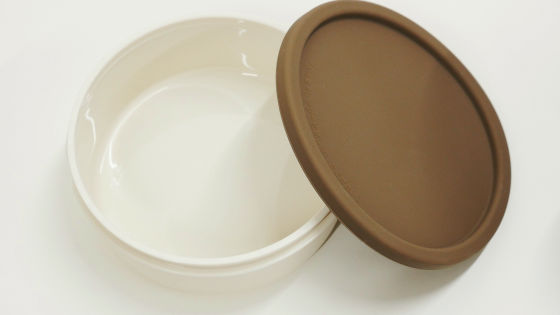 The capacity of the rice container is also 310 ml, and the material is also polypropylene.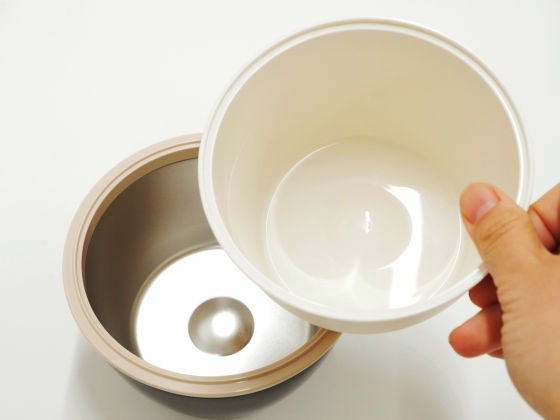 So I will actually try using the lunch box. Rantas cafe rice bowl lunch is characterized by being able to eat curry and bowls as a box lunch, besides ordinary side dishes, so I tried to make Oyako rice bowl. Because it is for lunch boxes, let it pass through firmly.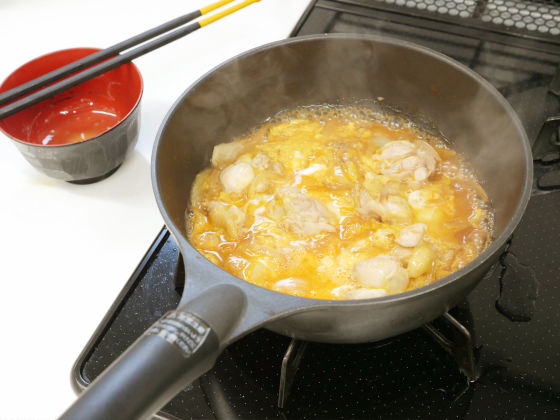 Since the container showing the maximum capacity is contained in the container of rice, pack it so as not to cross the line. Approximately 200 grams strong, about a huge amount of cups come in.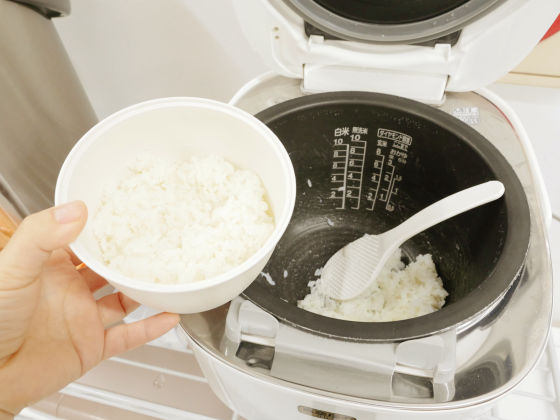 Put the ingredients of Oyakodon at the side dish container.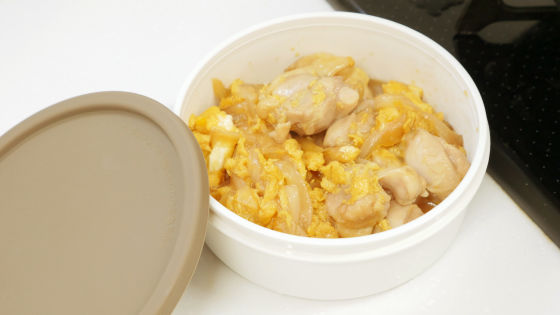 In the package, "just before going out, put rice in a rice container, heated with a microwave oven without a lid", so rice is heated at 800 W for about 1 minute.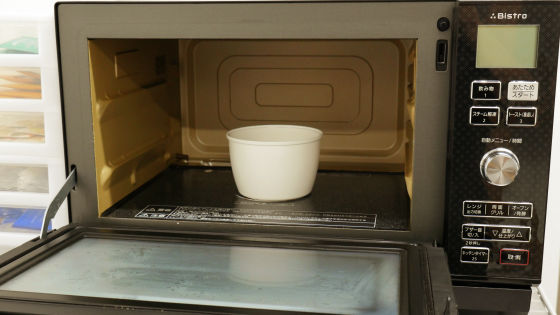 In this state "FLIR ONEWhen I measured the temperature with using, the rice at 73 degrees.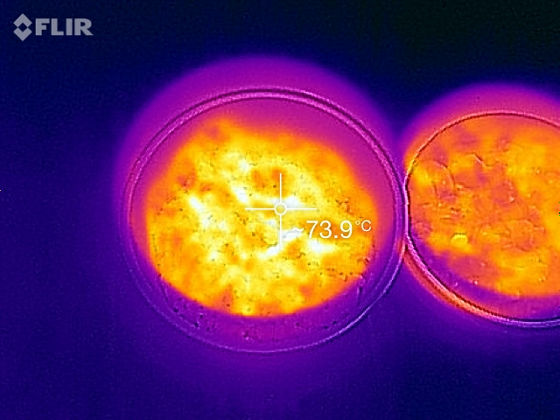 The ingredients of parent and child rice bowl were 50.9 degrees at this time.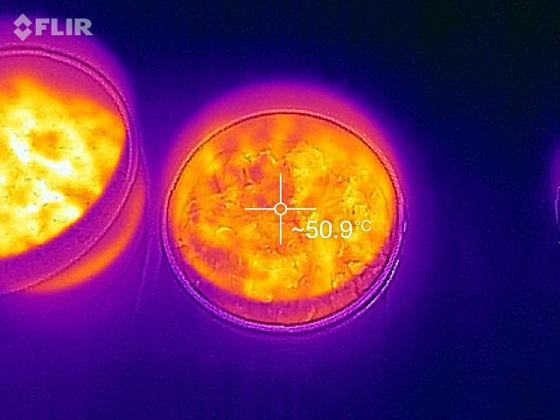 Put rice and side dishes in a container warmed with hot water, quickly close the inner lid and the outer lid ... ....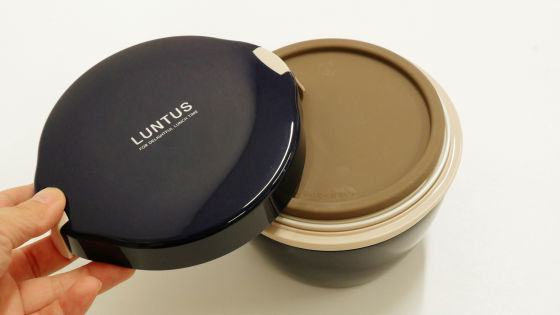 I will leave it for 6 hours in a room at 22 degrees.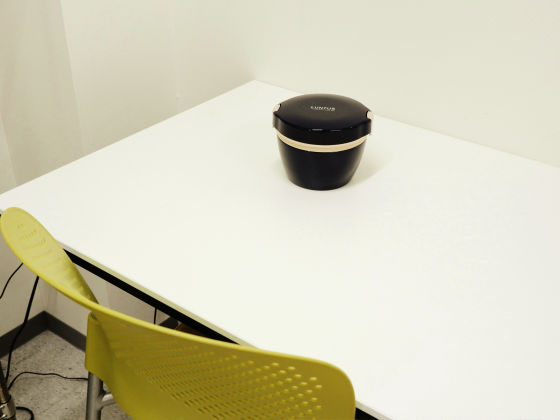 After 6 hours, open the lid ... ....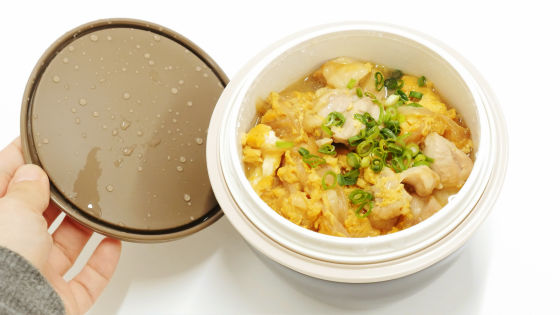 When measuring the temperature, rice is 39.8 degrees.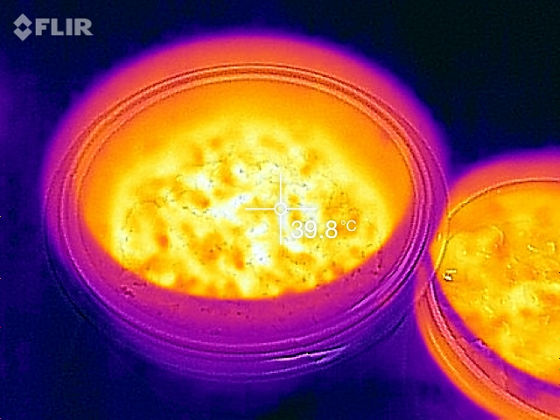 The ingredients of parent and child rice bowl were 34.9 degrees.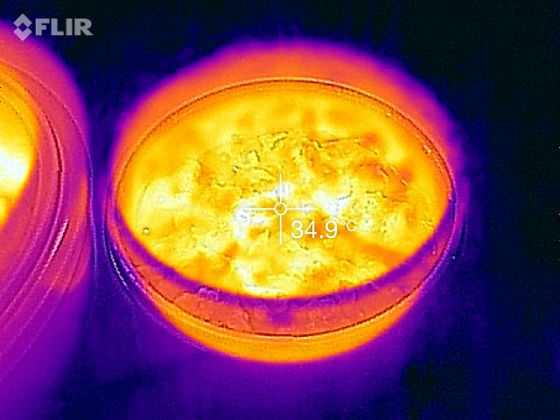 When I ate it, the ingredients of Oyako-ryor are lower than body temperature, so "hint of a little tepid", "honest feeling" that it is starting to cool down. It was a bit different because we had the expectation that "When lunch prepared in the morning eats at noon! I decided to feel sad.



Under what conditions can you eat lunch boxed fish? So, I tried various experiments. Make parent-child rice bowl again ......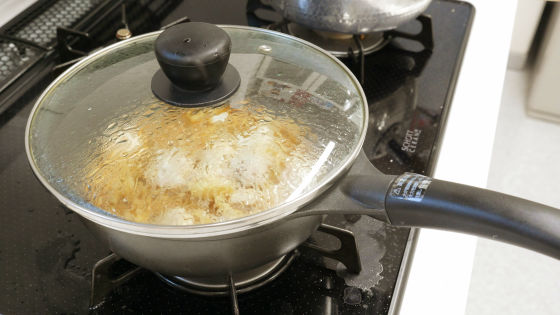 In the description of the package, we only lunch with rice and then put it in a heat insulation container, but I tried lentin so that the ingredients of not only rice but also mother-of-pork bowl grew steadily.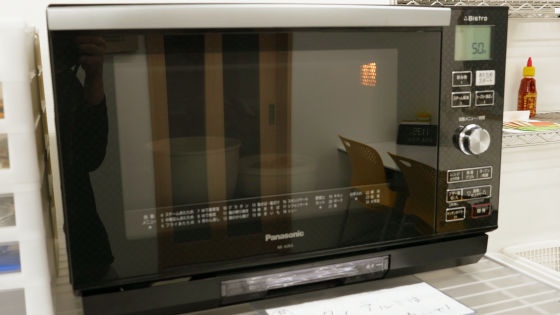 In this state, the temperature just before entering the heat retention container was 84 degrees for rice and 79.3 degrees for parent and child rice bowl.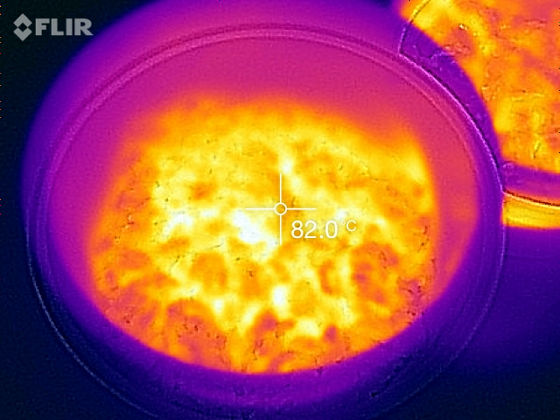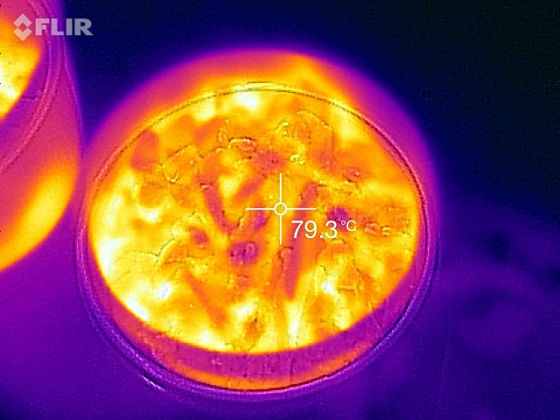 And when 6 hours passed, the temperature was 44.1 degrees for rice and 40.0 degrees for parent and child rice bowl.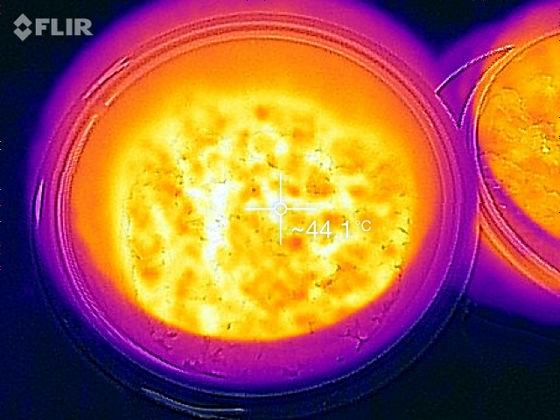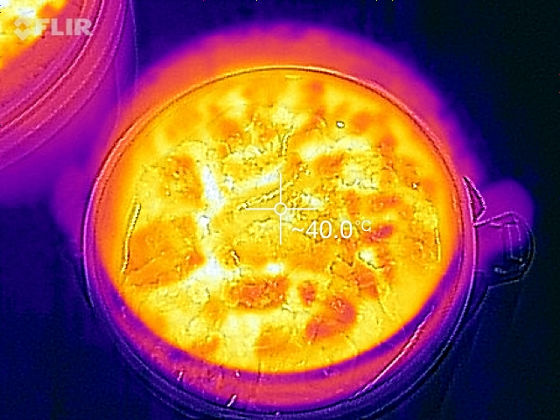 The temperature difference of 5 degrees is bigger than expected, and in this state it feels somewhat warm. The temperature of 35 degrees did not turn to the most lunch boxes I ate this time, it was a "bad" temperature to eat, but it seems that it can be said that it is just brisk if it goes up to around 40 degrees "warm lunch box". But I want one more voice! It is an honest place.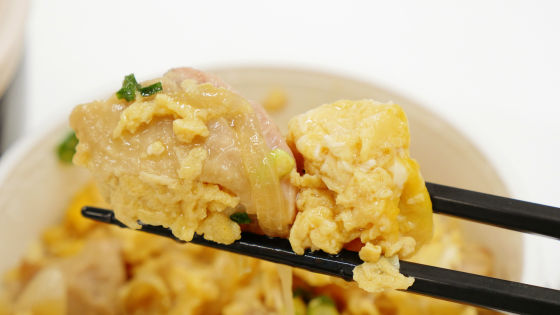 So, I will try a further heat retention function with a special heat retention bag for Lantus Cafe bowl lunch.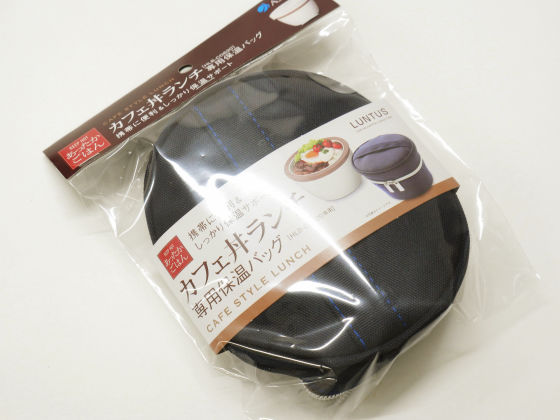 It is the same as before as far as heating the rice & ingredients at 800 W and promptly putting it in the lunch box after cooking the parent and child rice bowl, but with the lunch box further placed in the heat retention bag, room temperature 22 degrees I will leave it in the room for 6 hours.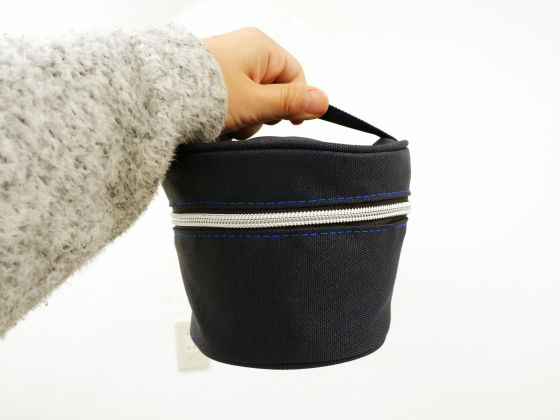 Temperatures just before packing rice & ingredients into a box lunch were 84.4 degrees and 78.7 degrees respectively ......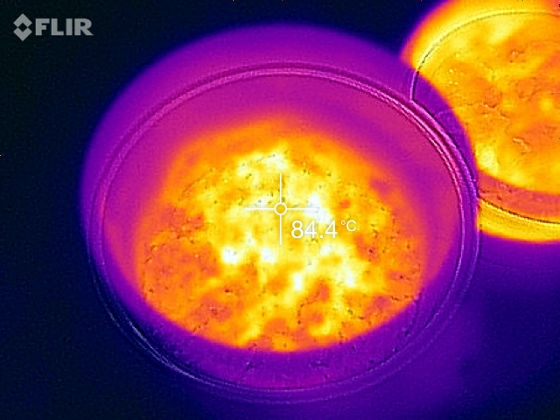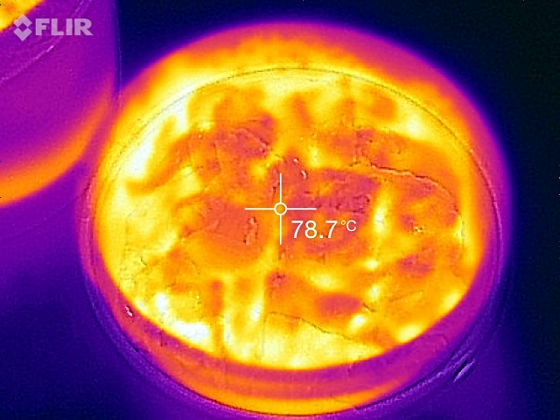 Temperatures at 6 hours passed are 46.5 degrees and 44.2 degrees.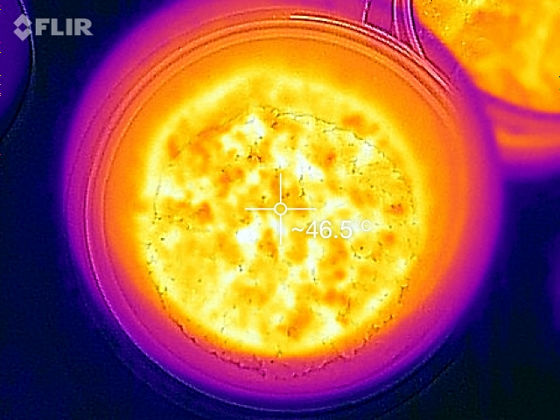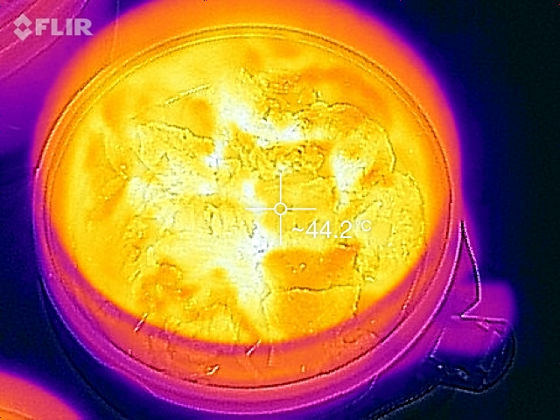 Actually eating, in this state, it is not "ア ツ ア ツ", but it is enough to call it "warm lunch box" enough. I was likely to use it even in the situation that I left home at 7 o'clock and eat lunch at 13 o'clock.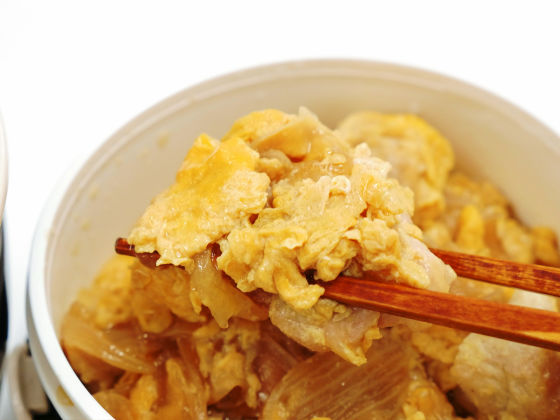 By the way, shortening the time to leave under the same conditions as the above to 4 hours, the temperature of the rice exceeded 50 degrees, so you can eat more bowl of rice bowls as a lunch. In other words, when using Rantas Cafe bowl lunch, as a prerequisite "Have a microwave in the house". If it is a schedule that puts it in a hot state, put it in a case, uses a special cover, and leaves home at 8 o'clock and eats lunch at 12 o'clock, it is still like Yoshi.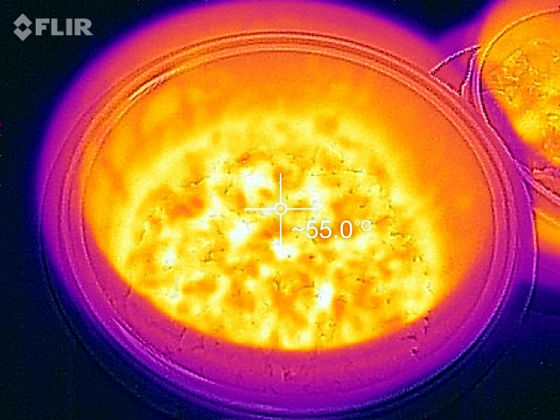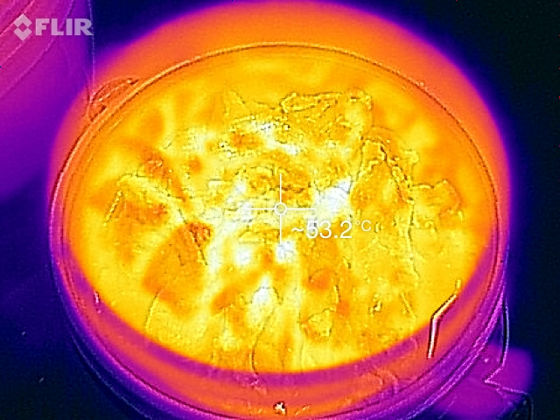 Besides rice bowl, I tried it with hamburger etc. ......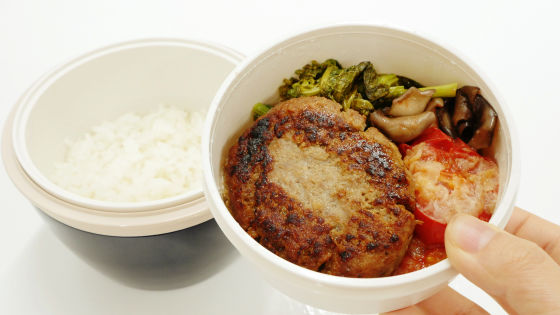 Before putting it in a lunch box, I was able to eat more than 50 degrees of rice under the condition of heating at 800 W for 1 minute, with a heat retention case and leaving for 4 hours in a room at 22 degrees. It seems that the temperature rises and falls under the conditions of room temperature and side dish contents and amount, but if it is within 4 hours, it seems to be able to keep it warm even if it is a side dish other than rice bowl.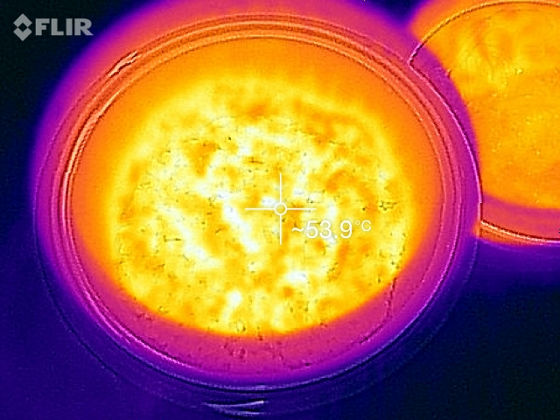 By the way, the surface of the lunch box is slightly scratched, so care must be taken in handling.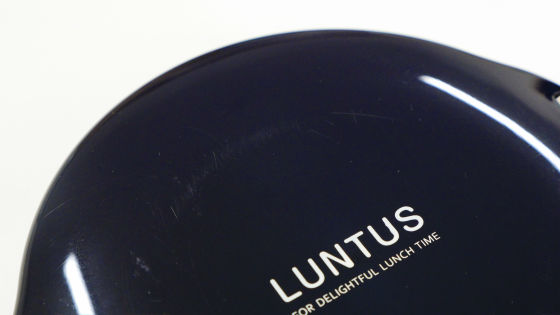 In addition, Rantas cafe bowl lunch can be purchased at Aspect Rakuten Shop at 1980 yen including tax. It is 2780 yen including tax with thermal insulation bag.

【Rakuten Ichiba】 Lunch box Lunch box Heat-insulated lunch box 1. Cafe bowl-keeping lunch HLB-CD 620 【With cafe bowl keeping bag】: House daily necessities Asbel Rakuten Ichiba
http://item.rakuten.co.jp/asvel/3248-set2/