11-year-old boy purchases 880,000 yen in-app purchase from parent's account on iPad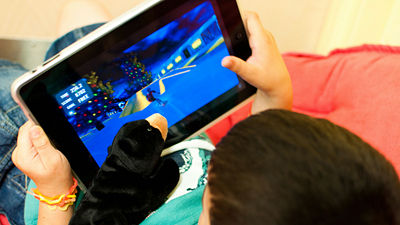 ByMelanie

It is reported that an 11-year-old bought an in-app purchase of 6000 pounds (about 820,000 yen) using the iTunes account of a parent who has already registered a credit card.

Boy, 11, racks up £ 6,000 online credit card games bill - BBC News
http://www.bbc.com/news/uk-england-lancashire-39488587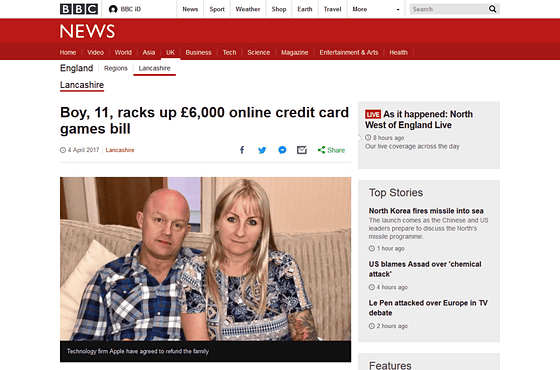 Alfie, 11-year-old son of Roy Dobson who lives in Lancashire, England, was permitted to play games on the iPad only on weekends. Recently, Alfie was passionate about a game, but one day Dobson received a credit card invoice of 6000 pounds (about 820,000 yen) and he was quite surprised. This is the price used in the game Alfie was playing, and Alfie seems to have purchased more than 50 in-app purchases of 99 pounds (about 13,000 yen) with Dobson's iTunes account .

Mr. Dobson said, "My son was only five minutes old, I paid 700 pounds (about 96,000 yen) for the beginning, and I wasted 1100 pounds (about 150,000 yen) within 30 minutes" The sum of the amounts used for the two weekends has risen to nearly 1 million yen. Mr. Jill, Mr. Alfie's mother, said, "I bought a 1.49 pound (about 200 yen) in-game purchase in the same game before, but my son was interested in seeing more expensive in-app purchases I just can not believe it would cost 99 pounds for anything left without having to play the game well. "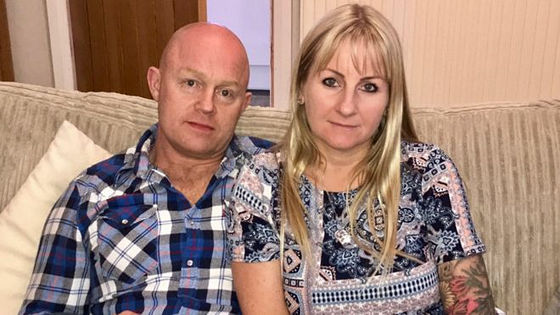 According to Mr. Dobson, Alfie thought that he was not going to buy an in-app purchase and just thought he was getting items. Mr. Dobson urges parents who have children "to know how easy it is for children to make huge payments." After receiving this report, Apple has agreed to refund the full amount to Dobson. Apple also said, "One of parental controls"Request for approval and purchaseBy turning on ", you can prevent children from misplacing themselves."