Anime "Fate / Apocrypha" started broadcasting in July 2017 · Sieg role announces serious information one after another at "Fate Project 2017 Special Stage" such as Hanae Natsuki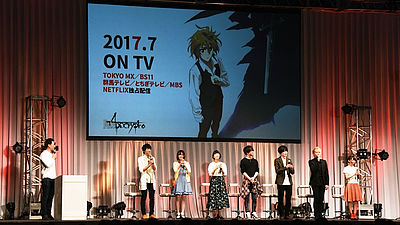 We announce various developments of Fate Project in 2017 "Fate project 2017 Special stage"ButAnimeJapan 2017It was held inAnimation & TV broadcasting in 2017It is revealed that "Fate / Apocrypha" which information revealed is broadcasted from July 2017. Also, four main casts were announced, and it was announced that Mr. Naka Hanue will serve as Sieg role.

"Fate / Apocrypha" 2017 ON TV
http://fate-apocrypha.com/

At the end of the event, Apocrypha's new PV flows ... ...

TV animation "Fate / Apocrypha" 2nd PV - YouTube


It was revealed that the broadcasting date is in July 2017.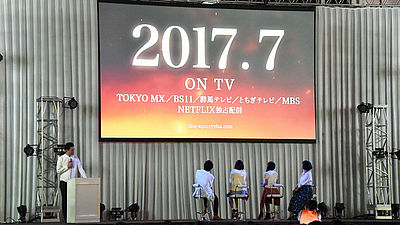 I was on the stage.Nobunaga ShimakiMr.,Takahashi YiMr.,Rumi OkuboMr.,Ayako KawasumiA cast of Apocrypha joined Mr..

Naka Hanae who is the role of Sieg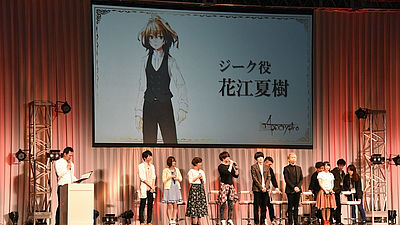 Mr. Takuaki Uchiyama role of Shirou and Kotomine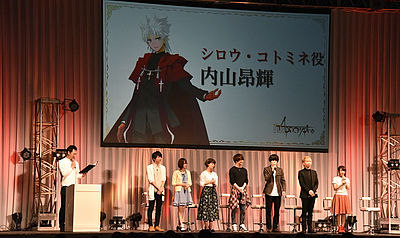 The role of Black Saber is Junichi Suwabe.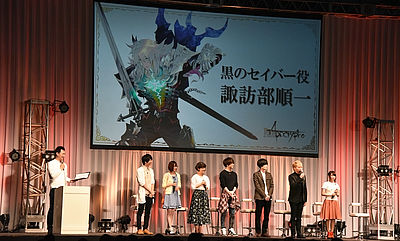 Suwabe is full of services that will do Bobmiya.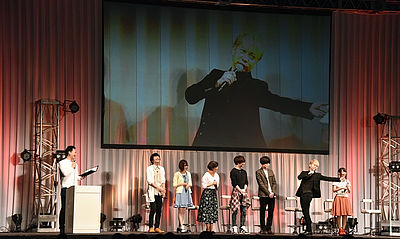 Rumi Okubo serves as a black rider.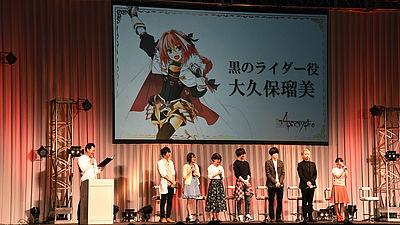 Mr. Shimazaki who likes the work and does not have a favor, was very excited and appealed that she was happy anyhow.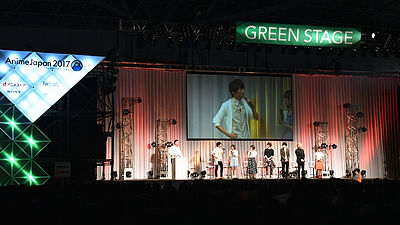 We are distributing "Fate / Apocrypha Report" extra term at the Aniplex booth.

It is "Fate / Apocrypha Report" distributed at "Fate Project 2017", but we are currently distributing it at the Aniplex booth! As there are limited numbers, please drop by as soon as possible.# ApocryaPic.twitter.com/h3YiKcjb4u

- Fate / Apocrypha (@ FateApocryphaTV)March 26, 2017

The stage starts from "Fate / Grand Order" information. It was Nobunagi Shimazaki who was in charge of Arjuna and Gwanghwa King Edmund Danthes.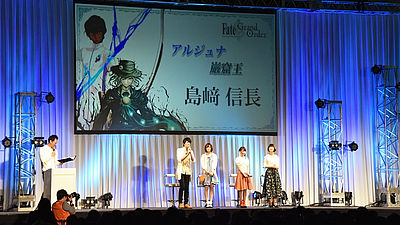 Mr. Li Kei Takahashi of Mash Killier Wright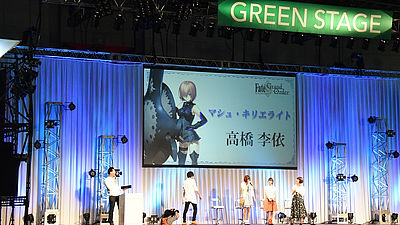 Rumi Okubo who is Elisabeth · Bartley's role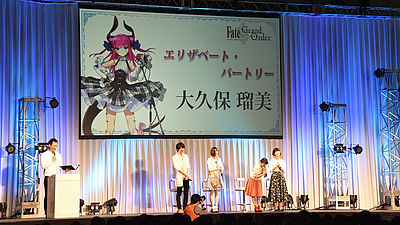 Ayako Kawasumi serving as Altria · Pendragon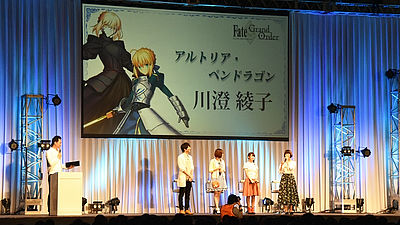 First of all, about 1.5 chapter "Shinjuku illusionary incident", since there are uncleared people, talk while considering spoiler.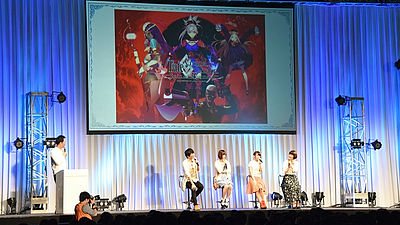 FGO PROJECT creative director Yosuke Shiokawa (DELiGHTWORKS) showed me a chilla of "Fate / Grand Order VR feat. Mash Killierite" which is developing at a huge booth at AnimeJapan this time.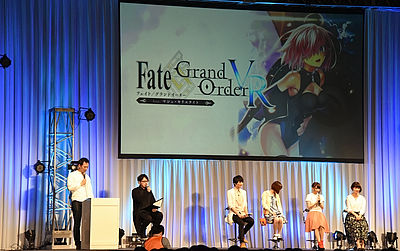 It brought a lot of other shots for this stage as being too chilly.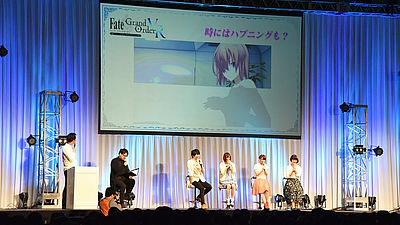 As for the new information, the event "Gokudoda Meiji Restoration" will be announced.



It is a sequel event and it is coming soon. Only berserkers at the end of the Tokugawa shogun was released.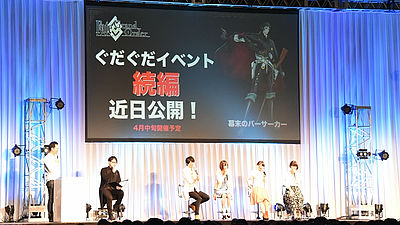 Also, although it is said that it will be a long time ago, a collaboration of "Fate / Extra CCC" is decided as a special event. Mr. Nasu Kinoko is in charge of writing the scenario.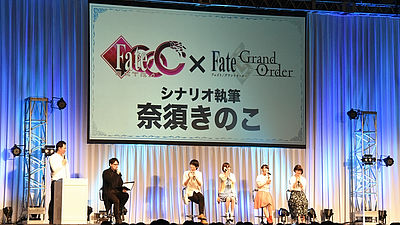 It is said that the event participation condition is clear ultimate singular point.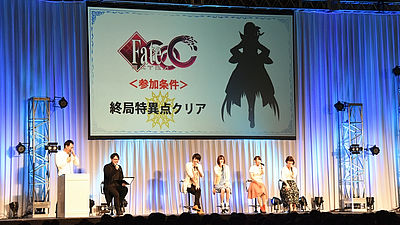 Furthermore, FGO decided to set the stage. It is carried out at Zepp Blue Theater Roppongi on 2017/7/14 ~ 7/17 on the subject of "Fate / Grand Order Sacred Round Table Area Camelot".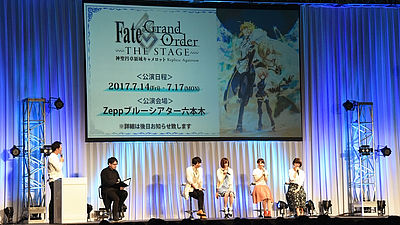 The 2nd anniversary event is also scheduled to be held at Makuhari Messe Event Hall 9 · 10 on 29th and 30th July.

Then,Theater version "Fate / stay night" Heaven's FeelIt has been revealed that the subtitle in Chapter 1 is "I. presage flower", but it was announced that its release date is October 14, 2017.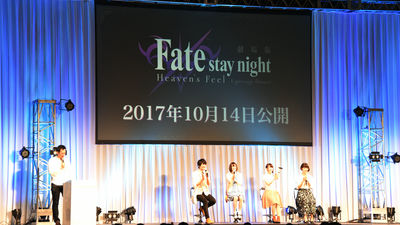 According to Kawasumi, the director Sudou's love for the cherry blossoms is amazing.

Theater version "Fate / stay night [Heaven's Feel]" Chapter 1 / Trailer the first - YouTube


Also, "Fate / Zero" Blu-ray Box Standard Edition and Original Soundtrack will be released on 20th September.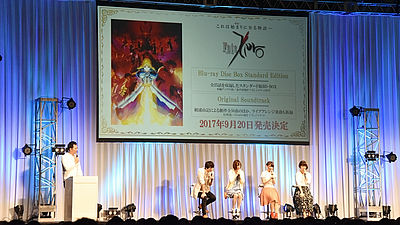 Fate / EXTRA Last EncoreA new visual is also released.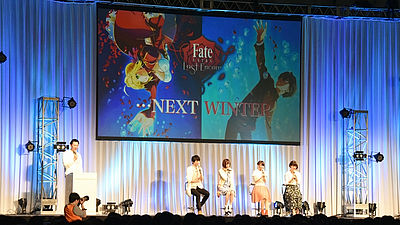 "Fate Project" showing animation, movies, games and even more excitement, 2017 can not keep an eye on its development.

· "Fate / Apocrypha" Cast
Sieg: Nagi Hanoe
Ruler: Maaya Sakamoto
Shirou · Kotomine: Uchiyama Takashi

Red Saber: Miyuki Sawashiro
Red Archer: Saori Hayami
Red Lancer: Yuza Koji
Red rider: Shin Furukawa
Red caster: Toru Inada
Red berserker: Satoshi Tsuruoka
Red Assassin: Kei Madoda

Black Saber: Junichi Suwabe
Black Archer: Shusuke Takeuchi
Black Lancer: Ryutaro Okiayu
Black rider: Rumi Okubo
Black caster: Miyamoto Mitsuru
Black Berserker: Ai Nonaka
Assassin of black: Tange Sakura

· "Fate / Apocrypha" staff
Original: Yuichiro Higashi / TYPE-MOON
Character original plan: Konoe Koji
Director: Yoshiyuki Asai
Series composition: Yuichiro Toei
Character design: Yuri Yamada
Music: Katsu Yokoyama
Production: A-1 Pictures