"Auname Tamago 2017" to raise young animators Completion Showcase Screening Report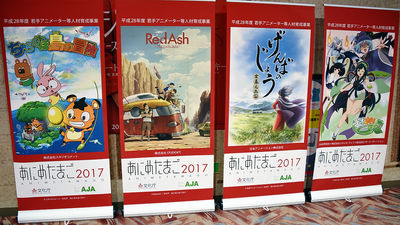 An agency project entrusted by the Agency for Cultural Affairs, which is being conducted to train excellent animators and others who are responsible for the future of Japanese animation industry, "Young Animator Education Development Project", also known as "Twisted egg egg 2017"The completion screening screening was held. Firstly, "Project A", followed by "Animation Mirai" has been renamed business seven years. This year"Adventure of Cha Ranpo Island (Land)"RedAsh - GEARWORLD -"Genka no Jo - Gen Genkyojo -"Solder HoraiFour works were produced.

Twisted egg egg 2017
https://animetamago.jp/

The venue isIkebukuro HUMAX Cinemas.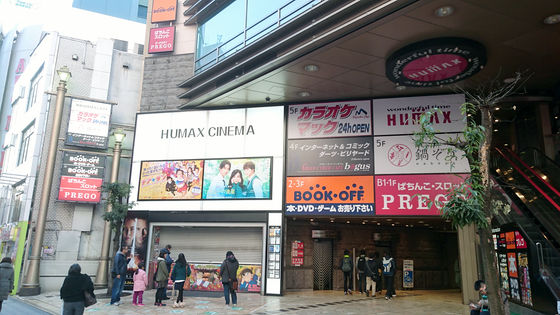 On Sunshine Road "Tokyo becomes a hub of animation"Tokyo Animation Award Festival 2017 (TAAF 2017)There was a banner on it.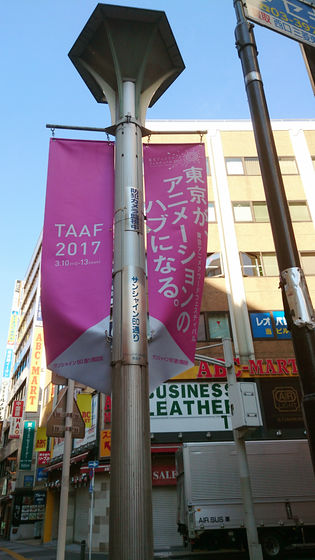 Poster that was in the movie theater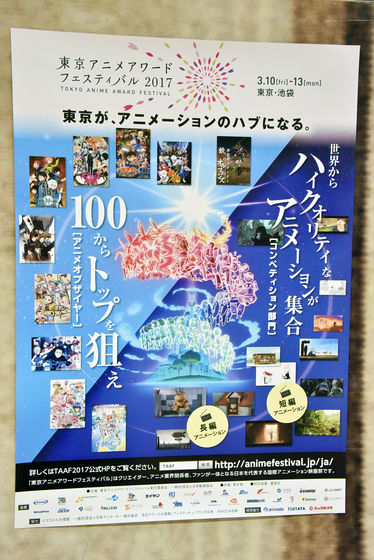 "Auname Egotachi 2017 Completion Show Screening" was held as one of the programs of TAAF 2017.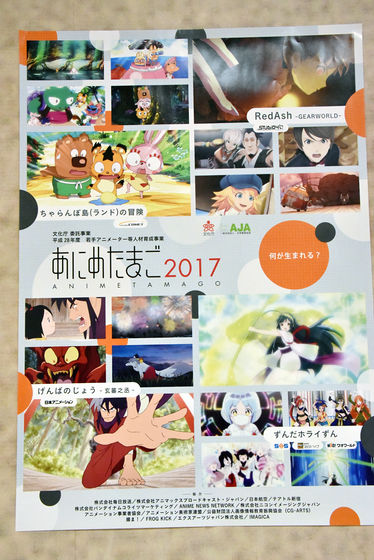 4 films to be screened "Adventures of Cha Ranpo Island (Land)" "RedAsh -GEARWORLD-" "Kenban no Jyou - Genbun Yoga" - "Soldier Horai"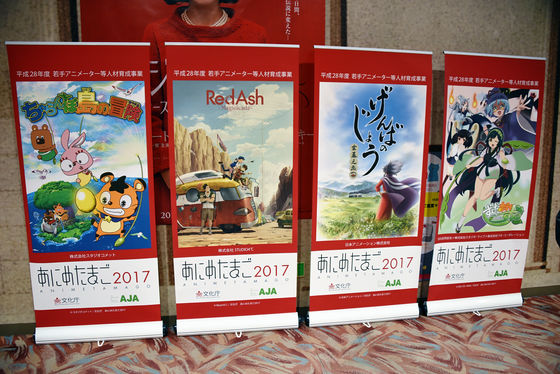 The moderator of the event is a voice actorMikie SonzakiWithTakayuki KondoIs in charge.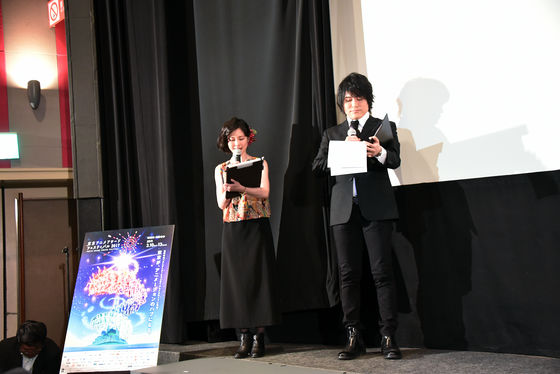 First of all, Mr. Uchimaru of Agency for Cultural Affairs greeted me.

Mr. Yukihi Uchimaru, Cultural Affairs Department Cultural Division
I think that the power of human resources is the best to develop the animation industry. "Amename Tamago" is a place where young animators and seniors who have supported the industry so far will work together, know-how and technology on Japanese animation will be transmitted. Also, seniors may also think that they are "doing" while working with young people, a good work is born in the exchanges beyond generations, the Japanese animation tradition and culture are born as well think.

This project is the seventh time this year, 27 young animators participated in this year. I think that there were various hardships, but it seems that it was a good opportunity to learn the skills of experienced seniors among them. We would like to express our gratitude to the seniors who supported and cooperated in the busy. As today's public is coming to see, support of everyone's future will be the force to advance Japanese animation, I hope we can ask for support to animation in the future.

Finally one is PR of the Agency for Cultural Affairs. At the Agency for Cultural Affairs, we support various cultures and arts, but we are also doing it not only to contribute to it, but also to contribute to the society in various ways to contribute to society. I would like to promote the Agency for Cultural Affairs as to whether culture will become a new explosive as a country or whether the power of culture can be utilized for society. As the biggest breakpoint in the future, the goal is the Tokyo Olympic Games and the Paralympic Games. . Of course it is a festival of sports, but it is also a cultural festival. Also in the Olympic Charter there is a provision that "in the country hosting the Olympic Games, we hold a cultural program suitable for it". I am also promoting it at the Agency for Cultural Affairs, but I also think about animation as we are planning to flower all the time.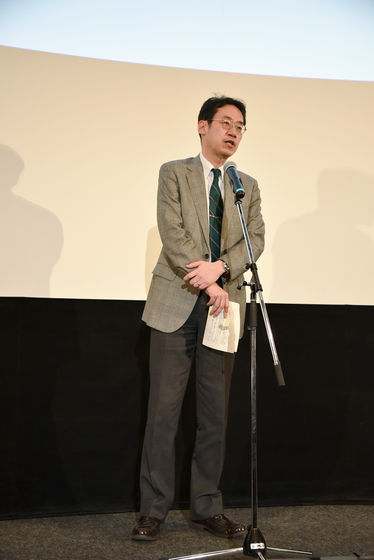 Next, greetings by Mr. Satoru Matsumoto, Executive Director of the Japan Video Association.

Mr. Satoru Matsumoto, Executive Director / Executive Director, Japan Video Association:
This year, the project is the seventh year, and the Japan Video Association entrusted project is the third year. Based on making original works, I improved the skill of the young animator, and studied for becoming a creator as well as it, in various forms. I had the experience of doing work while receiving advice under various leaders who could not be experienced quite easily. I hope that it will be acquired in the future life, including the sideways connection, when it comes to the next production. I think that you are familiar with the voice actor well, I think that some people say that there is nothing in the line-up painting, with color on the drink recreation site, but this time it will be in the form of an all color at the time of drama, the schedule I built it exactly. I think that you learned the importance of doing under one roof. I am looking forward to seeing the four completed works with you, but I think that you can enjoy today.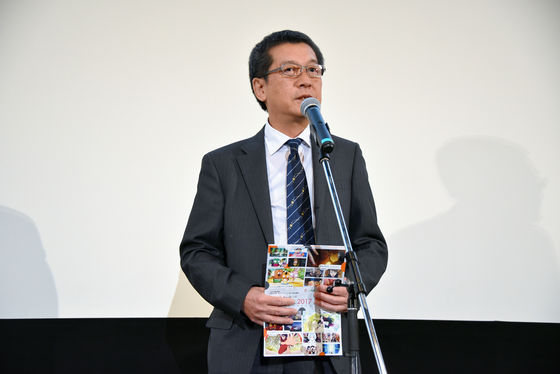 Prior to the screening of each work, the producer, director and animator, who was in charge of producing each work, attended and talked.

◆ "Adventure of Cha Ranpo Island (Land)":Studio Comet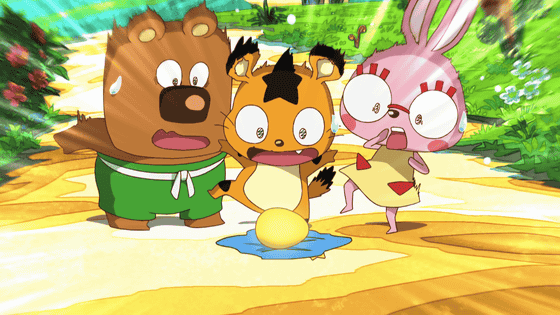 Kiyono Kazuno Executive Producer:
I believe that Mr. Maigaki of the owner (Studio Comet) is also important for this project. One of the reasons is "Can make original works". It is important to have this opportunity given. The animation business model of Japan is the subject of the original, it is becoming the system which makes the business succeed. Therefore, there are very few opportunities to make original, some people can not make original works until the end. The other is "I can attach music with original." The integration of music and animation is also a system that makes the business successful, so there are few opportunities to attach original music. In this time, along with Mr. Nobuyuki Misawa as Director Comet, with Key Bodist · Hideaki Nagaike, I made a strict calculation on how to construct music along the theme. Naturally, the screenplay is also an important point. I have a long relationship with comet hereTakashi YamadaMr.,Kenichi YamashitaMr. san asked. Although it is a young human resources development project, I think that a good image has been created with a style that combines veteran and powerful tags.

Shunichi Kodate Producer:
Although I was caught at the beginning of participation, it was a very valuable experience to aim for completion by working with one person carefully over 3 to 4 months. It was also a very fresh experience to finish work from morning till early evening (laugh)

Sonzaki:
The fixed time was decided.

Small rod:
There is a place called speed competition in the television series, but this time I am happy that it was able to make polite works centered on young people.

Kondo:
How is the attention and attractions of the work?

Shin Misawa Director:
It is a character. If it is quite a current TV series, these characters are hard to pass. A lot of cute characters are coming out, I think that they have a very characteristic in their eyes and that they are doing something that they have never seen before.

Sonzaki:
Eye is distinctive

Misawa:
The basics of the play starts from "meeting the line of sight", but I think that acting was difficult in that respect. Also, almost no one comes out. It is all kinds of animals. Although it is a mysterious creature that I do not know whether it is an animal of a motif, I think that you will be raised variously in your head.

Character design Undernami san:
This time, I made a character design and original drawings. For the eyes I thought "I want to make use of graffiti-like feeling", I thought that it certainly is difficult when drawing it. One of the original man who participated made three-dimensional and thought that "Oh, it is such feeling".

Young animators:
Since the original picture was the first time, I do not understand it, so I will do the actual work while learning, so it was hard to think and was tough.

Young animators:
Although I had a hard time thinking about how to move animals like characters, I was able to learn something that human characters can not do, such as "crush a character."

Director Misawa, small rod producer, Seino Senior Executive Producer.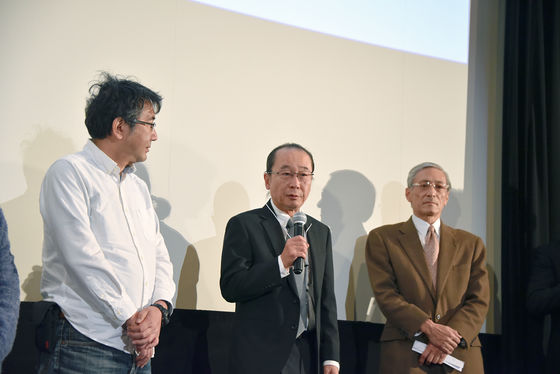 · Work information
At the end of the south ocean where nobody has ever been, there was an island called "champa land". In the middle of the island there are trees of huge baobabs laying lots of eggs every day. What inside the egg is necessities such as food and clothing. Thanks to this, the inhabitants of the island began to live on the basis of eggs and began to send everyday life indefinitely. However, recently more empty eggs have increased, and everyone seems to be anxious. One such night, the eggs that strange patterns were banished from the trees of Baobab, along with the light that spreads the rainbow and the roaring sound. The next morning, the village head's "Potcho" appeals to the inhabitants that he must find the egg somehow. Children including Tiger's "Komeida" eventually discover eggs in the forest ... ....

Director: Akira Misawa
Producer: Shunichi Kobode
Screenplay: Yamada Takashi, Yamashita Kenichi
Drawing director: Honda Tatsuo
Character design: Underground crime
Assistant director of drawing: Kazuhiro Fukuchi
Guiding master drawings: Kazuhiro Fukuchi, Takahisa Ichikawa
Color design: Yuko Tsumori
Art director: Rei Kasuga
Music: Hideaki Nagaike
Acoustic production: Jinan Studio
Production manager: Kazuhiro Antikachi
Young Animator: Masaru Nakamura, Fujita Mizuho, ​​Fukuda Rina, Chino Nagano, Matsumoto Hill, Ikeda Ayano, Takano Yukihiro, Ishiguro Aimi

Cometra: Sakamoto Chinatsu
PIAN: Hitomi Owada
Gunma: Ochiai Fukuda
Dr. Akan: Kenji Nose
Pocho: Wu Tiger
Seeds of Tree of Baobab: Sayaka Ohara
Father of cometra: Akiyuki Tanzawa
Mother of cometra: Keiko Nemoto
Hippo: Hiroki Goto
Bow snake: Junichi Juku
Tongari: Toru Nara
Hara Maki: Yuko Tsukui
Ah-chan: Kana Yuasa
U-chan: Chiaki Sato
© Studio Comet / Agency for Cultural Affairs Ugami Egami 2017

◆ "RedAsh - GEARWORLD -":STUDIO 4 ° C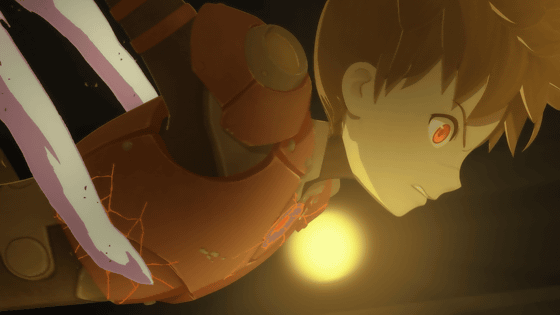 Hisa Yuka Producer:
I think that it was a tough experience like the director and the young animator who challenged in the shallow experience and it is physical strength when working. Six young animators were in charge of about 30 to 40 cuts, respectively. In the second half, I cooperated with the texture which is the feature of the work, cooperation until shooting, it became a project where I could see the attitude of completing this work by themselves. Most of all, I think that the cut that we were responsible was finished to the end.

Yano Sano Director:
This work is a character full-3D animation work. In the case of full 3D, the use of software is quite complicated, so it takes time to acquire skills, so there are times when studying at school only studies until you learn how to use the software. "Creating animation" is not just a matter of moving, but "It brings life to characters", so in 3D, there is a desire for such a business to be good.

Although it is composed mostly of animation with the original picture, it is made up of some experience in the original, but because of the convenience of the tool for the convenience of the tool, there is not much process of "accumulating experience in the movie", so suddenly it becomes an original picture, so it is called "young man" in 3D 'Becomes a' novice '. This time, they were all experienced and children who did not touch the software soon, so it was quite a trial and error at how to tell me, I made a hard curriculum so hard. So, because animation is a thing that conveys sensation, it is necessary to repeat like training, but there was no time to repeat over and over, as it has to be raised to a proper animator in a short period of time So I taught theory and sensation with reasonable balance. When actually checking and making a check, I tried to teach that "Because this is bad, not because you are bad," rather than "I am like this because of this reason" and "This move is working for these reasons." It is a catch ball taught, make theory, return to theory as a review. I heard that the project is done on one floor, and I am working as a director at the same place as the young animator, so I think that the catch ball was well formed.

Young animators:
Even though I knew how to use the software, there was a part I do not know about how to put animation, but since there was a director next to me, "I will go listen immediately if I do not understand" is 100 times at first About going to ask the director. In the second half, thinking of the character's physique, I think that I could grow up because I could think about what kind of animation this character would be, in myself.

Young animators:
Because I was an experienced one, I took a managerial career as a director, so I got help from everyone in the synchronization. I was able to grow in a very easy-to-heed environment for the director.

Sano Director:
Depending on the work, after the first meeting (director and animator do not face) face it sometimes. As I did not arrange the seats next to it like this time and do not hear stories all the time, it was serious as myself as I encountered questions from morning till evening. When everybody came home, "I was glad, finally I could do my own work" (laugh), but it was a happy time.

Young animators:
I was puzzled by animation production in 3D for the first time. When I was doing it was not fun, but I think that it was good to be able to see 'good, bad' by seeing objectively the cut that I did after finishing shooting. Also I thought that I was not very good at putting facials and facial expressions on the characters, but when I got a general comment from the director, I was told that "facials were good," I thought that was my strength.

Young animators:
I think I had a lot of opportunity to tell you this carefully, so I was very grateful. Because I am CG, I do not teach animation to the drawing men, and I think that it was a valuable opportunity to have entered the drawing person with guidance. There was a homework "draw a picture", but since it is usually CG, "drawing one picture a week" was extremely harsh. I think it is good to do things like element placement and elements to express themes as important in 3D as well.

Young animators:
This time, participating in "Auname Tamago", I was able to work with the awareness of the sense of responsibility for creating a work that young masterpieces play a big role in the project so much, I was able to work as a CG animator I felt that I had an important experience in doing it.

Hisae Producer:
What I would like to pay attention to is the place where the heroin 's call jumps into where the main character Beck and Tiger are. I think that everyday play is a difficult part in animation, but please pay attention because six original paintings worked hard. Also, since the music that excites the work is attached to the development of the video, I think that you can also see here.

A man with a blue shirt is Director Sano, and next to that is Hisae Producer.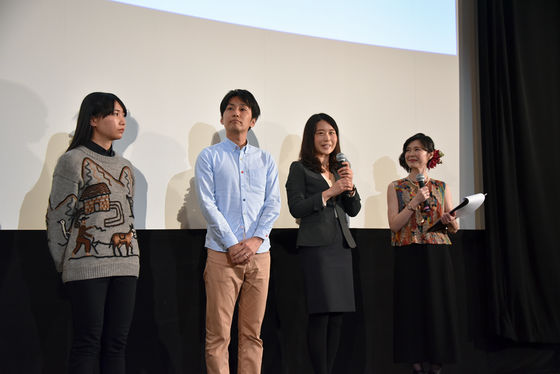 · Work information
Nanomachine is incorporated into genes, "nano species" (nano race) with special abilities are managed and discriminated against ordinary human "pure seed" (pure race). Among them, a nude boy Beck, a legendary hunter with the capability of "Red Ash" that turns red ashes, took a surgery cost to become a pure seed, along with a mechanic 's weak big tiger, a parallel machine He was engaged in a dangerous job jumping to the old world. One day, a girl call chased by a mysterious dual-player safari & stripe suddenly pushed in front of Beck and got to jump to the gear world together. But the two players and their leader, Dinai, relentlessly pursued the call, and finally started attacking the Becks ...!

Director: Yuta Sano
Producer: Hisa Yuka
Screenplay: Okochi Ichiro
Drawing director: Keimi Shimizu
3D animation director · Character design: Now Chiki Aki
Teaching Original: Kotaro Hirano
Mentoring guidance original picture: Yuki Omori, Nobuo Hosoyama
Video inspection: Muto Kajitani, Yukari Kabo
Producer: Ayako Sekine
Color design: Kumiko Higure
Art director: Yuji Kaneko
Edit: Rie Matsubara
Acoustic effect: Nori Noguchi
Music: Koji Nakamura
Young animator: Yu Ebihara Yu, Nakajima Takaki, Yoshikawa Yukari, Nagashima Ru, Suzuki This is Etsumi Yuzuko

Beck: Hiroki Kaji
Tiger: Riko Moriwaki
Call: Fumiko Uchimura
Dinai: Yohei Hamada
Safari: Norinobu Abe
Stripe: Masanori Takeda
Lucy: Shino Kusuhara
Rocky: Lin great earth
Daniel: Kenya Hatsumura
© Beyond C. / Agency for eggs Cultivation Agency 2017

◆ "Genka no Jo - Gen Genkyojo -":Japanese Animation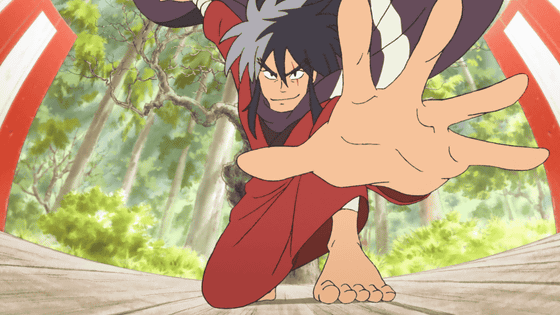 Yu Producer:
It was a thankful project as a site. It is a chance that animators can not make it easily because they are involved from planning, so it is a work we made with everyone including character design, finishing, shooting. Where there is "There is time" has a nice side and a bad side, as there is time, so much attention comes out so much that there is somewhat difficult as a production side, but it becomes a good thing by that much I think that it is good.

Doyama Takami Director:
This time"RotoscopeLike everyone else, everyone performed the cuts themselves, or Kogaku Producer actually got into Genkanjo and photographed the appearance, and tried variously. A detailed story about that ... ....

Character design Mr. Takefumi:
Gengen Banjo is a character that the fox is turning into a human being, but Mr. Furukubo got him to play the time when he was in charge of drawing, and had him dance when he was a human being. There are also scenes that cut off observation.

Kokubo:
I have not done that until that (laugh)

Takemoto:
I actually had my cloak on. In the late Meiji era everyone was Japanese clothes, so everyone actually came and took it and used it as a reference.

Young animators:
I like animals, but recently I did not have the opportunity to draw, this time I got a lot full of fun and painfully realized that it was difficult at the same time, I also felt the task. In future I would like to draw animals again. Because the fox was quite close to the surroundings, there was also a story about actually going to Miyagi to see it, but the schedule did not fit, I tried to refer to the video site. I would definitely like to visit if there is next.

Young animators:
Everyone shared opinions from the planning stage, and also expressed opinions from themselves. This kind of thing was adopted as a nice like being taken off or sent off and I learned how I am useful in this work and studied what role I can participate in the work. After drawing, I participated in shooting and I went to see drinks.

Young animators:
I could not paint it too much, it was painful, I felt like I passed through painful things. Because there was a part that I felt that my skill could not fully describe the person's depiction as "really seems to be" or "there is such a thing", I would like to further try harder in the future.

Young animators:
I was the one who took a yukata and took a motion, but it was a valuable experience.

Young animators:
Since I was Korean and I sent all my twenties in Japan, I felt that I did not understand Japanese culture and tradition again in this work if I thought "I knew about Japan." There was a part of hard work by the teaching masterpiece, I felt power shortage as drawing and I thought that I had to study Japan more.

Young animators:
This time for the first time I will do the original picture work, and I learned a lot by engaging in making animation from scratch. In the part of "I try to move by myself", I also helped the director, and I learned a lot. There were lots of things you do not know without trying and notices.

Mr. Takeuchi, Director Douzan, Producer Kokubo.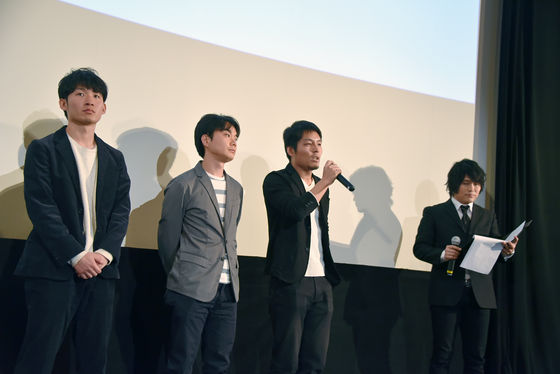 · Work information
A girl named Hana lived in Shiojiri in Shinshu, in the land called Kichirogagahara. Hana was a gentle girl with a family thought, especially longing for the great-grandmother, Chiyo. One day, a traveling artist named "Natsukawa Genkai Soushin" comes to Hana 's village. Villagers welcome them with cheers and disappoint. After finishing the box office, their leaders who confirmed the contents of the gift were excited by finding a favorite "Oyaki", and they became the appearance of a fox. In fact, their identity was Bunbunjojo and his colleagues, summer and Shimonemon, who bundle the foxes around here. I thought that Hanami who happened to be there on the spot got its identity, and the impatient Gengenbanjo suggested, "I will ask only one wish instead of having the identity secret ..."

Director · Screenplay: Tomonuma Toyama
Producer: Yu Kokubo
Character design: Takemoto heart
Director of drawing: Hirofumi Nakada
Guiding master drawings: Yuko Gomi
Middle-scale original picture: Kanako Shoji
Video check: Hatako Aji
Acoustic director: Hirosue Hayase
Music: Koji Takanashi (Team - MAX), Shuzo Katayama (Team - MAX)
Acoustic effect: Akihiko Matsuda, Naoji Jinbo
Art director: Kunihiko Inaba
Color design: first Komoriya
Director of Photography: Takashi Yamaguchi
Edit: Mika Miyazaki
Setting Production / Directing Assistant: Ryunosuke Watanabe
Progress of Production: Tanaka Risaki
Young Animator: Takefuji Mind, Former Rika, Takahashi Aya, Shinoda Misaki, Matsumura Ayako, Nishida Tomoyo, Shimizu Shintaro
© Japan Animation / Agency for Cultural Affairs Umeme Egami 2017

◆ "Solder Horai":SSS LLC,Studio Live,Wow Corporation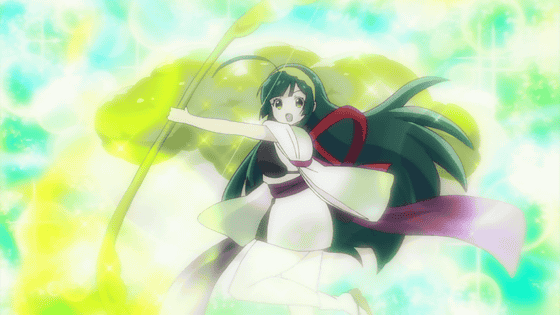 Wow Corporation Kokumin Aoki Producer:
This work was originally written by SSS, and Studio Live and Wow Corporation were responsible for drawing. I was not able to spend time taking the time to make a work, but I think that this project was able to finish it by taking one cut and cut time, and I was able to have a valuable experience.

SSS Oda Kyozo representative:
"Tohoku Shinken" is a character made with the intention of raising Tohoku after the Great East Japan Earthquake. I hope this work will be delivered in order for Tohoku to become healthier

Studio Live Sakiko Okutsu Producer:
I heard that the completion screening screening will be held on November 11, I was surprised that this place (March 11) was the place to announce cartoons based on Tohoku Shinko. I would like to tell everyone's work that they did their hard work, and I hope that Tohoku's energies will lead to the health of everyone

As an attempt to raise a young animator, I think that everyone was being carried out in the shallow experience, there were also serious things, but as there are not many opportunities to gather in one place to make one thing, the production side Even as a staff involved, I think that it was a good experience.

Young animators:
Usually I get drawn to my desk and get a job from a company outside, when my material leaves from hand, it will tend to be personified that director san's check comes in and comes back, but this time everyone Because I arrange the desks, it is a good point that it was a permissive environment that you can think about what kind of picture you would like to finish by firmly managing the content of the cut yourself and let me do it I think that. I learned by seeing the work situation of others at the same time.

Sonzaki:
How did you compare it with other people?

Young animators:
I think that it might be done like this, and I think that it is a big point that I was able to absorb various things about seeing the material of others and there are such ways as well.

Young animators:
I participated in the original painting history for about half a year. In the situation where you can not understand either right or left, money is coming out because it is work from the country (commissioned project by the Agency for Cultural Affairs), the pressure is terrible, I can not convince even if I draw anything, my picture Because I can not trust it, that was painful.

Sonzaki:
Were you able to overcome that point in the end?

Young animators:
I think that I have not been able to overcome, but I think that I can make use of it in the future. I like to draw pretty girls, but I think that only the girls that come out are able to draw without disturbing the motivation.

Young animators:
Other companies mentioned that, I was able to communicate with the director and the upper person smoothly, I think that I was able to know everyone's idea and method because I was in the same place for a long time. When I was busy, of course it was serious but I could step up through the whole, I think that it was awesome to have a attachment to a character

Young animators:
Before participation, desperately "moving" to do drawing was not done mechanically, or it was not done so much, but let me participate "to put emotions on characters, let them act," to "breathe in life" I taught you how to do it. At first, it was difficult to read the intention of the container and think about layout layout.

Young animators:
There are only memories that were tough overall. Although there was a part that was not good until now, I think that I have learned so much thanks to that because the period was long and I hated it but I hate it.

Sonzaki:
Have you enjoyed your work, did you become profitable?

Young animators:
It was fun to draw a loose character called "Soldier"

Hiroshi Takeuchi Director:
The most enjoyable thing was that I was very happy when the thing that goes beyond this imagination is coming up "It is coming so far". Drawing while worrying about various things, the rising that it wanted to make it like this came, so I tried to make use of it without killing it as much as possible. The sights are somewhere not partly, but everyone is doing their best on the whole. I am planning to make the tempo well so that people looking as far as possible will not get bored, I think that you can see it.

Mr. Shoji Murahama:
"Solda" is a mixture of soybeans and sugar mixed together, and eat it with rice. This work is a musical animation singing that "Solda" character, and the singing is handled by the vocal synthesizer. Drawing where I am singing is very hard, I think that I think that it will be a very good animation as the power of Mr. Live, Wao gathered, I hope you enjoy it.

Director Hiroshi Takeuchi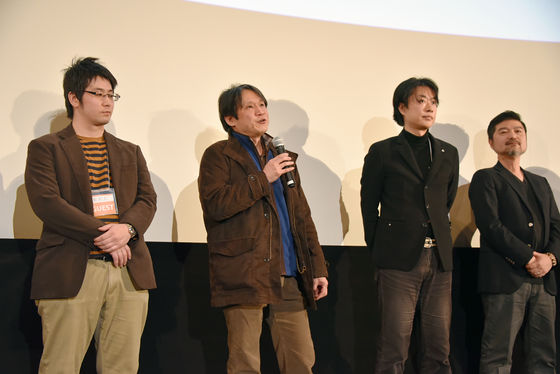 · Work information
Tohoku Seiko who can release arrows with "Soldier Arrow" and make any rice cake a delicious soda mochi is happy while eating Sumida mochi with Tohoku Kiritan, Tohoku Itaco, Chinese Rabbit, Shikoku Meat and Kyushu Sora I was immersed in. Meanwhile, the members of "Okayama Factory" led by General Secretary Oedo Chanchan, Central Tsurugi, Kansai Shinobi, Okinawa Awa, Hokkaido Meeraroba, soybean of raw materials for solder and soybean of natto are different in harvest time, Because it is the same bean, I was afraid that the amount of soybeans used for natto was reduced. Okinawa Akumoto sent as a thug to the house of Shiko Hokkaido Melan, and the third power! Is it?

Director: Hiroshi Takeuchi
Producer: Kiyomitsu Aoki, Sakiko Okutsu
Character draft: in Edo village
Screenplay: Michiko Yokote
Screen director · Character design: Risa Suzuki
Responsible for nurturing responsibility: Hiroshi Ginoshin
Guiding masterpiece: Makoto Makabe
Medium-size original picture: Eri Nakajima, Takahiko Akira
Video check: Terumi Hattori
Music: Takada Fumio
Acoustic production: Studio mouse
Production manager: Masaya Zengawa
Young animators: Miho Sakaguchi, Kenji Wakasa, Yuri Kawaguchi, Shuichi Inoue, Jun Ogawa, Teruyuki Nakayama

Tohoku Eiko: Satomi Sato
Northeast Kiritan: Akaneya Sun Ocean
Tohoku Itaco: Kido Kazuki
Chinese rabbit: Rika Momokawa
Futan Shikoku: Tanaka Kozu
Kyushu Sora: Nishida Nobuaki
Oedo Chanchan: Directed Kariya
Chubu Tsurugi: Ayano Hamaguchi
Kansai shinobi: Imamura Ayaka
Aki Okinawa: Aoi Koga
Hokkaido Moron: Shimizu Ayaka
Soldier: Ito Yuina
Third power "Mysterious black guy": Megumi Toyoguchi
Mochi God: Fumiko Orikasa
© SSS · STL · WAO / Agency for Cultural Affairs eggs egg 2017

After the screening of each work, a project leader Mitsuhisa Ishikawa gave a greeting.

Male eggs 2017 Project Leader Mitsuhisa Ishikawa:
I am proud that I was involved in this project. Nowadays how to make animation industry is absolutely pursuing results. Speaking of "everything I made" is all, but I am asked for precise animation, it is a tough time for animators. However, not only the results but also the difficulties of the process, the interesting and the environment that seniors teach juniors were made by the Agency for Cultural Affairs. To all the participating young animators we would like you to do a baton touch with your juniors. As a major problem for the Japan Video Association, I am thinking about how to make animation industry better in the future. I think that we must practice as we make this work as a seed. I would like to encourage everyone to raise the industry and watch with a warm feeling.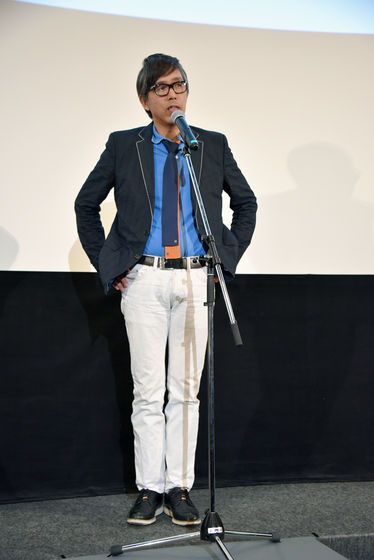 Future development
As for "Amename egg 2017", 4 works will be broadcasted in full at MBS and Animax in the future, and on April 22 to 28 the late show screening will be held at Theatre Shinjuku. At AnimeJapan 2017 on 25th and 26th March, the "Egami Egg 2017 Exhibition" is held, and in-flight screening is scheduled at JAL.

Everyone who participated in the completion screening screening. Two people in the rear row, two producers, a producer and director, two young animators in the second row. From the left side, it is lined up with each work as "Adventures of Cha Lampo (Land)" "RedAsh - GEARWORLD -" "Kenban no Jo - Genban Jo - Jo" - "Sold by Honda".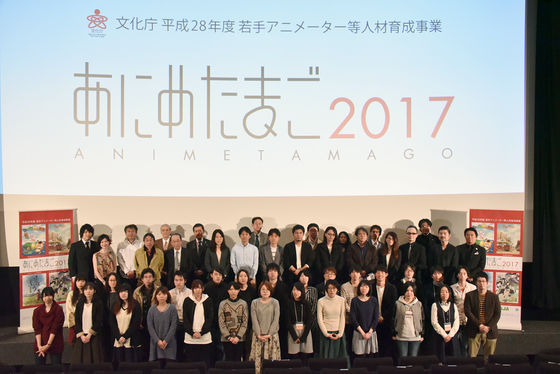 Incidentally, as a work born from this "young animator development etc project" in the past, "born in" Animation Mirai 2013 "Little Witch AccademiaIs a movieLittlewitch Accademia magical gimmick parade"Theatrical release as, and further from January 2017Become a TV animationIt is being broadcast.

Also produced in "Anime Mirai 2013"Death · billiardsAlso as a sequel, TV anime "Death · parade"Was produced and broadcasted.

It was made with "Amename egg 2016"Colorful Ninja IrokiEven Director's Cut version was released to the theaters.

Perhaps it is likely that these four works will lead to such development in the future, so please look forward to it.

"Auname Tamago 2017" 2nd PV (Long Ver.) - YouTube