All men trying to photograph female nice pictures to collect "Like!"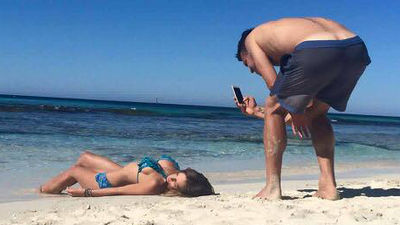 A Facebook community that spotted the "male" who works hard for her and girlfriends, even for mom and photographs for Instagram's "Boyfriends of Instagram"is. The figure of a man trying hard to fulfill the woman's desire to collect "Like!" Is to laugh at a glance simply by watching it.

Boyfriends of Instagram - Photo | Facebook
https://www.facebook.com/pg/Boyfriendsofinstagram/photos/

A man who keeps a smartphone while surfing to take pictures of partners. It is one piece to worry about falling over while taking a picture.