Girls & Panzer "commemorating the tenth anniversary of Shinjuku Baltic 9 Hayato Nishimura role played by Mai Fuchigami," If the final chapter can be screened "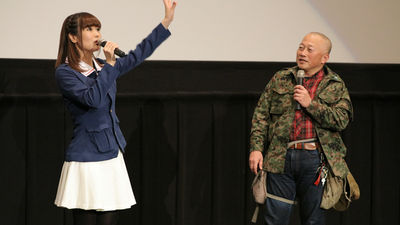 About 2 minutes on foot from Shinjuku Sanchome Station,Shinjuku Marui AnnexThe movie theater "Shinjuku Baltic 9" on 9th to 13th floors celebrated its 10 th anniversary on February 9, 2017. To celebrate this event, an event such as the "Magical Girl Madoka ☆ Magica" series which is held on Saturday, February 4th was held, and on February 10 (Fri), "Girls & Panzer "A screening screen with a stage greeting was held, the role of the western living of the hero - Mai Fuchigami and Mr. Kiyoshi Sugiyama producer of Bandai visuals entered.

Shinjuku Baltic 9
http://wald9.com/index.html

Girls & Panzer (GIRLS und PANZER) | Official website
http://girls-und-panzer.jp/

Mr. Fuchigami who is doing the stage greetings by Balt 9 many times in "Girls & Panzer". As a remarkable stage greeting in the impression, I gave a stage greetings with 22 casts on the premiere eve of the Girls & Panzer theater show. Fuchigami says that he was in a state of "Tempo Talking Game" because the number of people was large and instructions were given to take time anyhow. Although changing clothes on the back side as well as on the stage was also serious, "I could see the scene in the final chapter", I was able to anticipate expectation.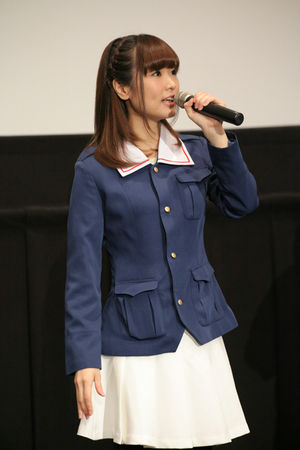 On the other hand, Sugiyama producer said that the raw staff commentary event, which had no rehearsals, no re-recording, and impossible to say remarks, was "impressed with what you think".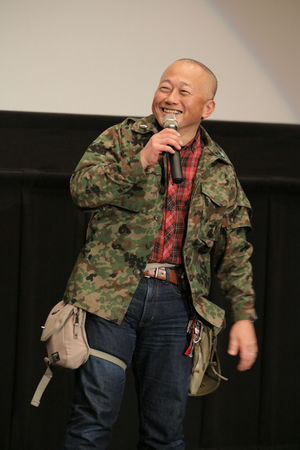 It is announced that "The Girls & Panzer final chapter" will be screened in theaters in all six chapters, the first chapter will be released in December 2017. In the event of this day, a limited advance ticket from chapter 1 and a postcard with celebration message by Mai Fuchigami gifts were presented as visitor benefits, but the advance tickets for works scheduled to be released in December will be gifted as soon as possible Mr. Fuchigami who knew the fact that it is "to sell the ticket anymore" to the Kansai dialect without thinking.

In the talk, there is also a question from Balto 9 "If you develop collaboration menus in the final chapter, do you have any hope?" Mr. Fuchigami said that if it is favorable for sweet potato ice of Seventy Four Ice as food of Oarai, it would be able to be eaten in collaboration. Also, since there are many "stage greetings" for opportunities to come to Baltic 9, I suggested that there might be other events like cafe events. For this, Sugiyama producer suggested content as "Kiki coffee?", And "It is also good, but let's make it to tea at least (as opposed to a work)" and scene where Mr. Fuchigami plays Tsukkomi.

According to the question "Forecasting everyone in 10 years", because Fuchigami himself was unexpectedly different from the ten years later when he was a high school student, he said, "When I was away from the tank path and met It might be a relationship that makes it exciting with a talk on a tank road to ". However,Saori TakebeI strongly insisted that "I think that I am not married in a matter of time, a child is a girl!"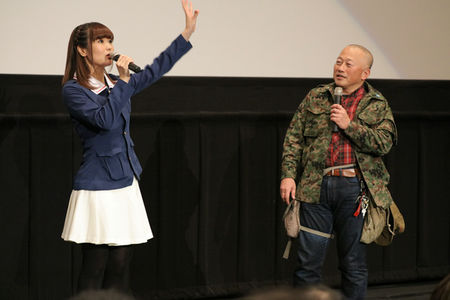 Sugiyama producer answered that "Supreme chapter is over" that such girls & panzer was asked as to what will happen if it celebrates "10th anniversary" same as Baltic 9 because it will be five years since broadcasting in 2017. There, Mr. Fuchigami sharply struck as "It will take about three years, is not it?", And invited the laughter of the venue. Mr. Fuchigamo says that Girls & Panzer seems to be a popular work on other work sites, often asking about the final chapter, "It will probably take about 3 years."

Actually, five years later Sugiyama producer will retire from retirement, Mr. Fuchigami gave a concrete proposal "a graduation ceremony or something else to do", and a propaganda producer Hirooka says, "In Oarai Sho "and putting a hand in hand.

In the last word, Sugiyama producer explained about the final chapter, "I think it is worrisome, I have made it properly, the screenplay has also been up to chapter 5 and a lot of interesting characters will come out" Mr. Fuchigami said, "I am glad that there are several opportunities for me to screen at the time with Baltic 9 and I will be glad to see you at the stage so I will continue to support Girls & Panzer, I am glad if you get it. "

Lastly, "Panzer for four!" Call was done by all, familiar to the stage greetings and events.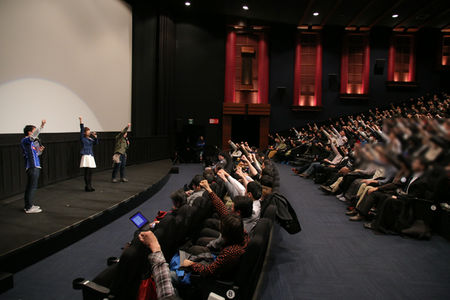 The first chapter of the final chapter is about 10 months ahead, but on February 24 (Friday), the fan disk "2nd heart full tank · 2nd heart" which recorded the pattern of the event held in August 2016 Disk "will be on sale.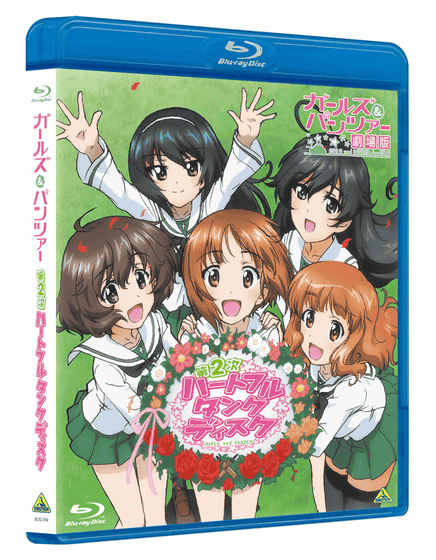 One of the image benefits is "Mihoto Ariyoshi's Owarabi Brawl Strategy" where live action and animation are fused, which Mihabara Ari lives will guide various real places of Oarai. Mr. Fuchigam seemed to have enjoyed recording considerably because people of Oarai actually come out.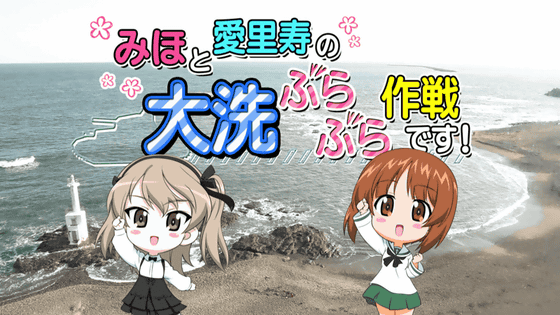 "The campaign will do!" Which draws the trajectory until the inauguration of the new student council newly recorded as a picture drama of the recitation plays carried out at the event. Cast which could not participate in the event has also appeared.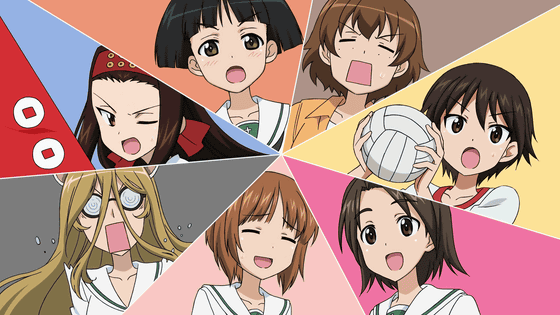 As a bonus of the TV series also new works of "familiar" Fighting · Akiyama Yuhana 里 's tank lecture "will be recorded.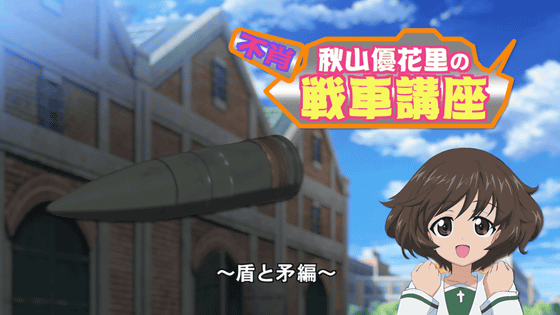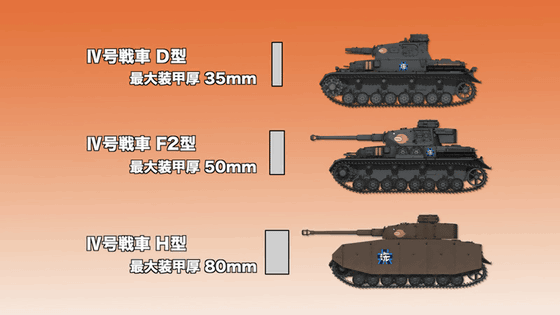 The price is BD 6000 yen tax excluding tax, DVD is 5000 yen tax excluding tax.
© GIRLS und PANZER Projekt