I tried "Heart Pizza" with mascarpone cheese and cherry tomato on a heart-shaped cloth with aged salami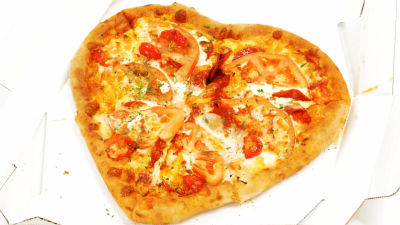 Pizza launched Mascarpone cheese and cherry tomato from Hokkaido on February 1, 2017 (Wednesday) on a heart-shaped cloth with matted salami spread "Heart pizzaWe are now offering. In order to ascertain what kind of finish it is, I bought it and tried it at once.

【Pizza】 Heart pizza | Thank you to tell by heart
https://www.pizza-la.co.jp/sc_Campaign_heartpizza.aspx

Heart pizza arrived. Heart pizza is only 6 size M size.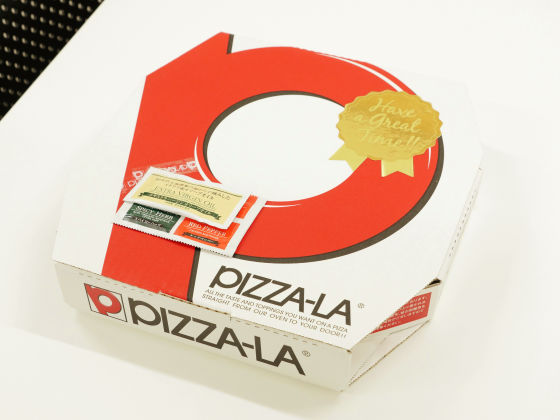 Spicy herb, red pepper, extra virgin olive oil sachet was attached to the box.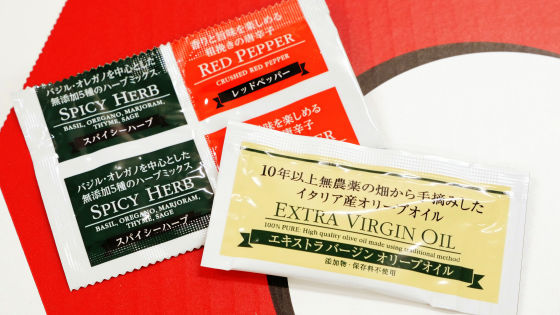 Try opening the box like this. It is indeed shaped like a heart.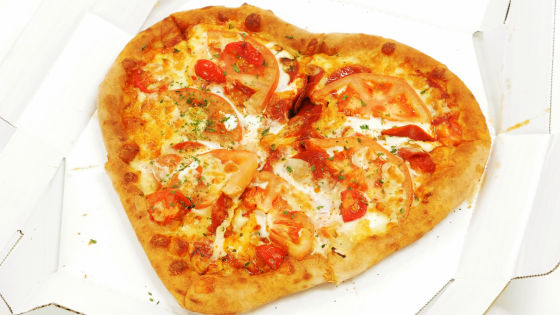 Compared to the iPhone SE with a total length of 123.8 mm, this is about this size.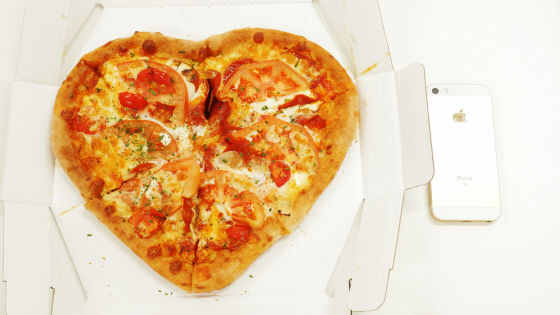 Topping is mascarpone cheese · aged salami · sliced ​​tomato · cherry tomato · onion · fresh parsley and sauce is tomato sauce.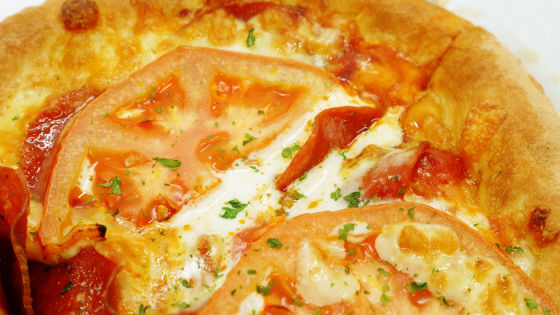 I thought "Do not cut the heart and eat ... ...." Originally it was cut to six.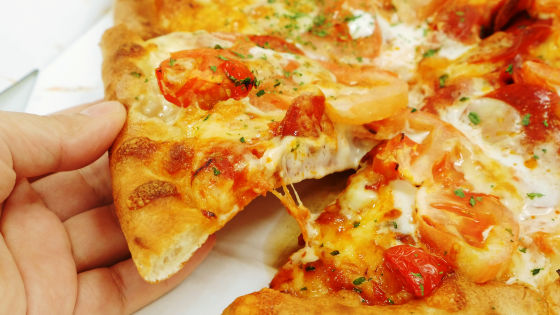 When I tried eating a bite, I feel creamy first. Mascarpone cheese and melting cheese for pizza are used, but since Mascarpone cheese has little oily, it is mellow like stew or gratin rather than cheese. Sliced ​​tomatoes and onions leave a crisp texture and you can feel acidity and freshness.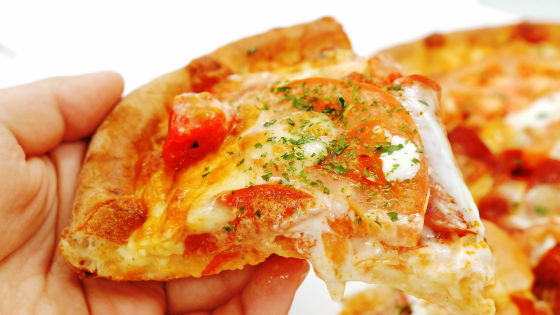 Cherry tomato juicy and juice and juice comes out.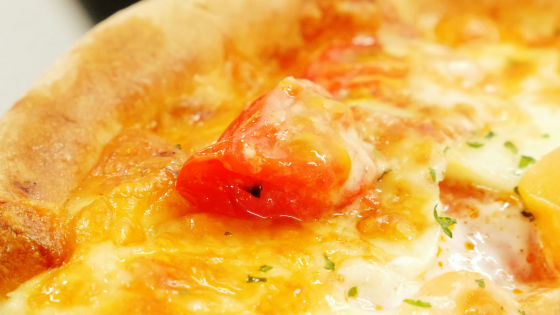 Mature salami is used, but the leading role is tomato and cheese pizza to the last, very finished finish. Although it is a delivery pizza, there is not too much junk, it is kind.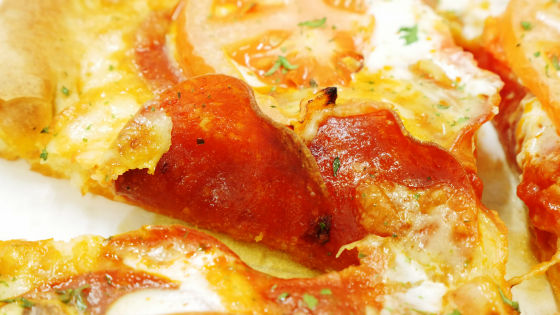 Spicy herb · red pepper · extra virgin olive oil on the outer box is also opened.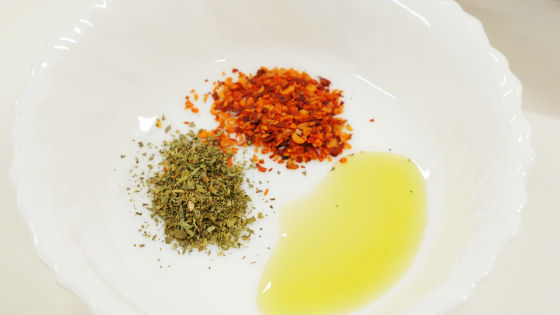 Since it is originally a pizza, even if you apply oils and herbs, you do not feel "persistent". Rather than making a punch, it was for doing flavoring, and there was not much pain in spite of doing a lot.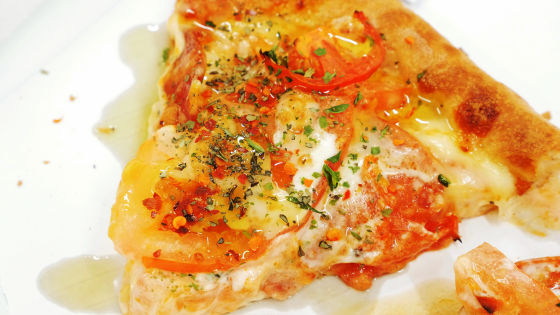 The dough is a hands, it is crispy on the outside, inside is dusty and has a response to eat.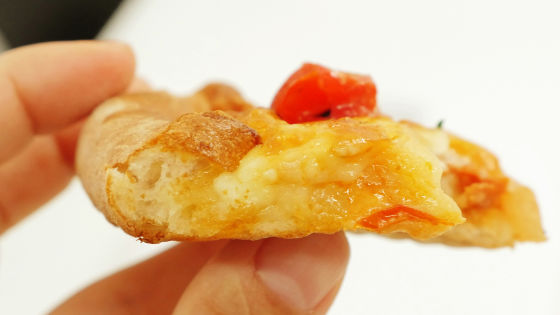 Because the shape of the heart is divided into six equal parts, it is also unique that each pizza shape is irregular.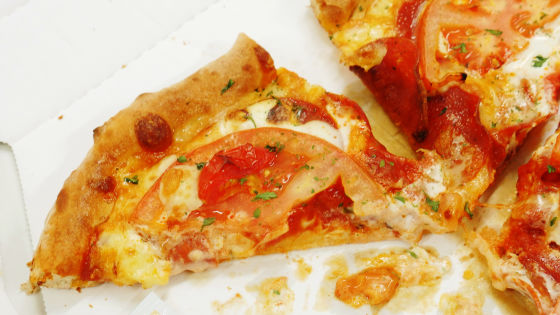 If you order a heart pizza by March 14th (Tuesday), Apple pie (half) will follow. Half size was roughly the same size as iPhone SE.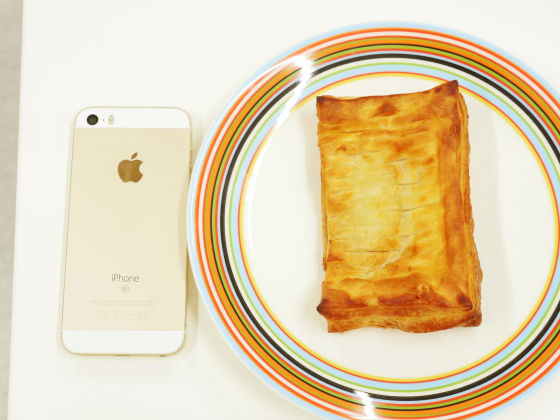 It contains a sweetly simmered apple in a refreshing light texture pie and is perfect for dessert.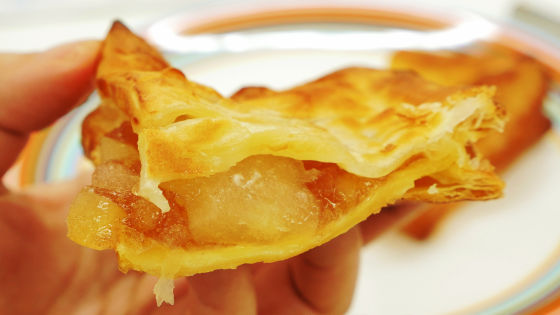 It is a creamy & fresh pizza which is commented "Delicious taste ......" in the delivered pizza, so when I asked with pizza where meat and seafood etc. were used properly, it seemed that I could rush into infinite loop with sharpness of taste . In addition, Heart Pizza is 1980 yen excluding tax.