Application "Babee on Board" that informs the surroundings that a pregnant woman seeking a seat is approaching and gives way to hand over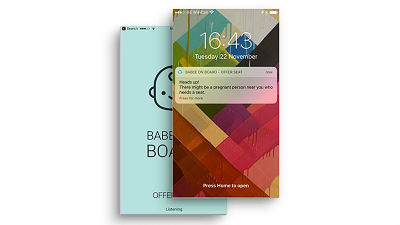 Women who are pregnant may have difficulty walking at times, and sometimes you have to walk awaiting for vacant seats when you get on a train. In such a case, an application that informs the surrounding of the pregnant woman to the screen of the smartphone and makes it possible to confer the seat "Babee on Board"Is provided.

Home - Babee on Board - Babee On Board | Get A Seat On Public Transport
http://babeeonboard.com/

New seat alert app for pregnant commuters - BBC News
http://www.bbc.com/news/technology-38690811

Data driven typeIt is an innovation company10xThe application "Babee on Board" developed by the application can notify the surroundings of the pregnant woman's approach by using the Bluetooth function of the smartphone. Applications for iOS are provided,App for pregnant womenWhen a pregnant woman carrying an iPhone that installed it gets on a transportation system such as a train and tries to give her seat, tap the button of the application screen. Then,App for other peopleThis is a mechanism that allows a person who says that a pregnant woman seeking a seat is notified that the terminal of the passenger who has installed it will be able to match with those who are looking for a seat and can hand it over.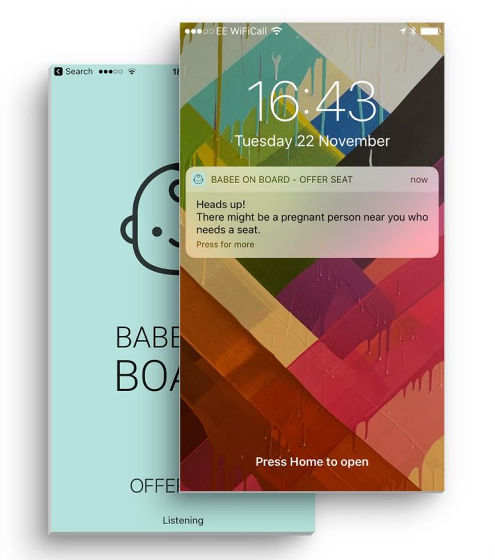 You can see how Babee on Board is used by watching the following movie.

Babee on Board: Press the button. Get a seat. On Vimeo


A train that many people use every day. In such a car, there are situations that are never always ideal for pregnant women.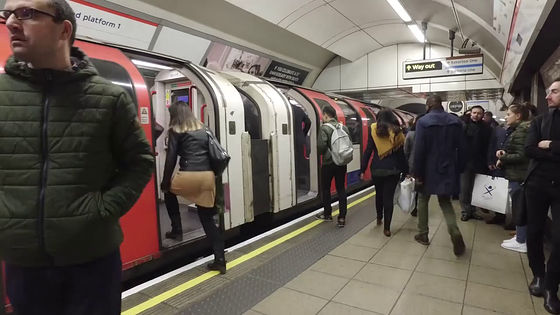 A woman who tells that she was standing still in her destination when she was a pregnant woman, but she could not get her seat. It is quite common for all countries that there are circumstances in which seats can not be easily handed over.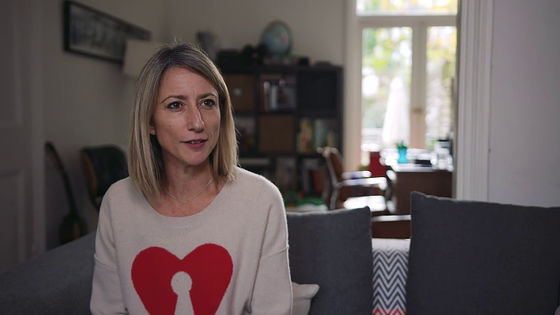 Especially seen in recent years is a case where you are absorbed in the smartphone screen and you do not notice the presence of pregnant women.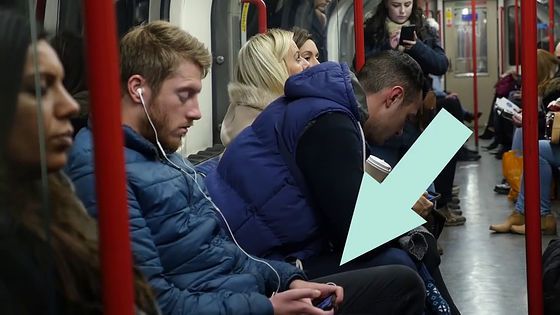 In such a case, launch the application of Babee on Board and tap the button ......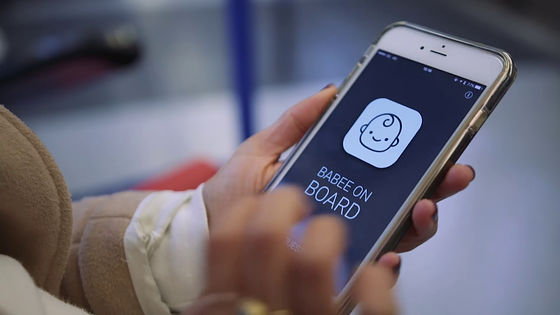 A notice is displayed on the smartphone of the same person who installed the application, saying "Please be careful! There is a pregnant woman seeking a seat nearby".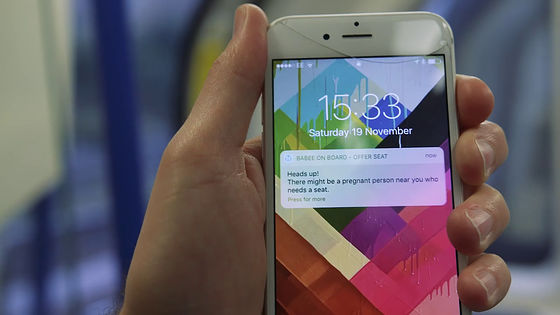 A display similar to Apple Watch. At the same time as urging the concession of the seat in this way, it also has the effect of "avoiding the situation that I am a type of person to give up, but I was distracted by the smartphone and I did not notice the pregnant woman", and prevent awkward feeling And that.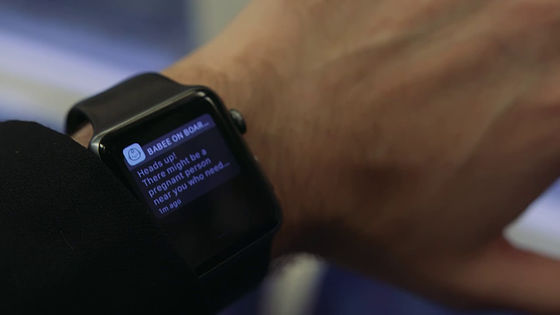 Babee on Board has applications for pregnant women and surrounding people and can get free for surroundings. For pregnant women, it is a chargeable application of 480 yen, but all the profits are supposed to donate to the volunteer group. About the reason for making it fee 10x company explained "It is to prevent misuse by unrelated people by taking money."