"Streama" that can create free Netflix-like streaming delivery environment free of charge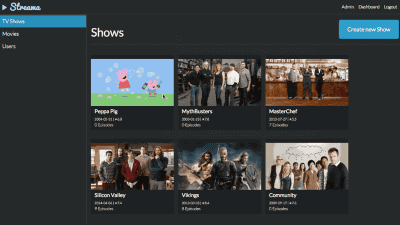 You can prepare your own streaming delivery service like Netflix on your own, stream the movies on your server and share it with others "StreamaThe strong man who developed "It appeared. Streama is published by Github as MIT license.

Streama by dularion
http://dularion.github.io/streama/

Developed StreamaDularionThe most important thing for Mr. Antonia Engfors is that it was to handle shows and movies as easily and fun as possible. Impressed by the ease of use of Netflix, Mr. Engfors developed Streama to create Netflix that can be operated by himself.

This is the Streama administrator screen. You can manage movies by genre.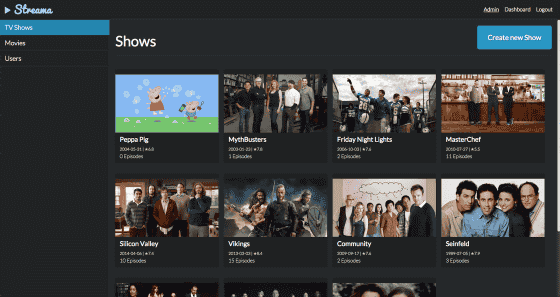 TheMovieDatabase.orgBecause it uses the API, it is possible to easily quote information such as movie name, thumbnail image, date of production, synopsis and so on. Since the auto complete feature is also equipped, you can edit information of handheld movie crisply. If you click on the following image, the state of editing movie information will be played with animated GIF.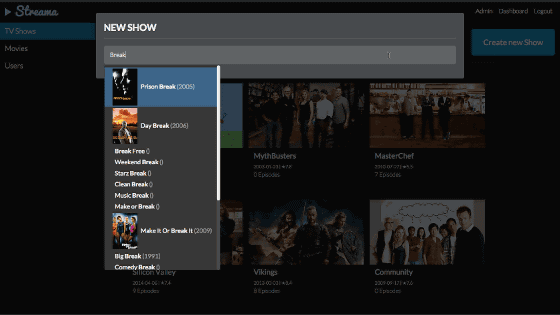 Upload the movie file by drag & drop OK. Clicking the following image will play back the movie file uploading with animated GIF.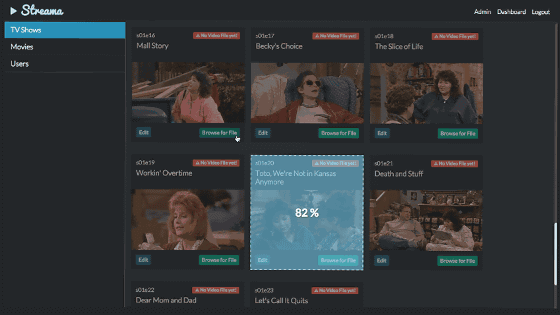 Players who play movies sometimes received inspiration from Netflix, and the operability is Netflix-like. It is said that Streama players are based on HTML5 and are testing with Google Chrome.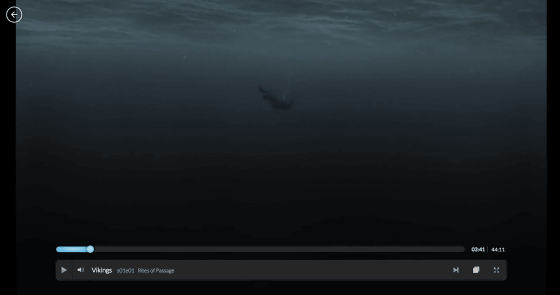 Because the Streama player has a resume function, it is also possible to play the movie again from the place you interrupted.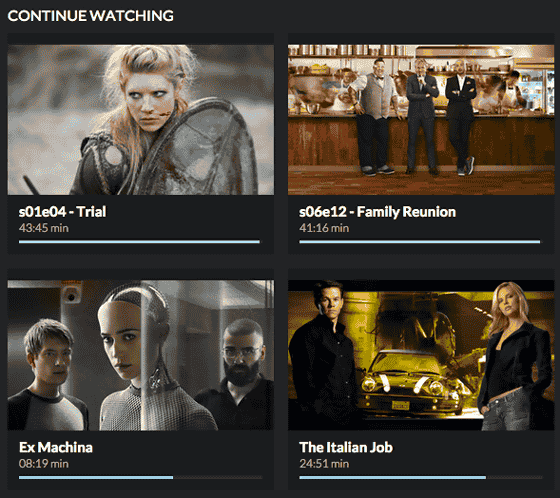 Also, since there is a sync playback function of the movie, you can watch the movie at the same time with a friend at a remote place. Click on the image below to play back the movie in sync with the animated GIF.



In addition, it is possible to do streaming distribution by multiple people. By default, you can upload and edit movies by giving administrator privileges to viewers only users.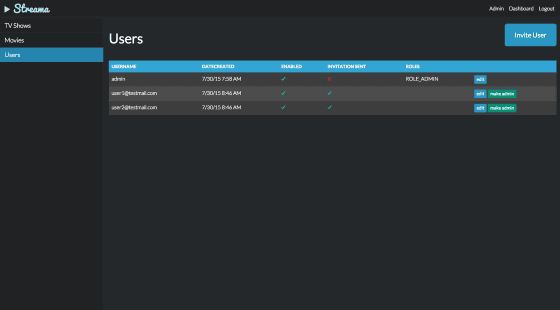 User profile screen. In the future it is also under consideration to install an automatic recommendation function that uses profile information.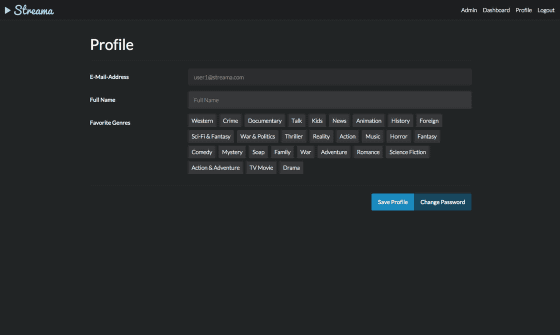 Streama, which anyone can build a streaming delivery environment like Netflix for free, is being released under GITHub as MIT license. On the official page, items such as "VIDEO CONVERSION", "FILE BROWSER", "MEDIA CRAWLER" and "CHROMECAST SUPPORT" are "Coming soon ...", so it seems that more functions will be added in the future.

GitHub - dularion/streama: It's like Netflix, but self-hosted! http://dularion.github.io/streama/
https://github.com/dularion/streama