"BlackBerry" with physical QWERTY keyboard appears as Android smartphone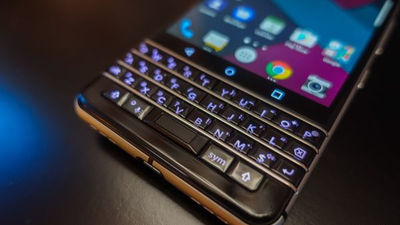 A smartphone "BlackBerry" equipped with a QWERTY keyboard, which is useful for businessmen around the world, has Android and is newly equipped with a fingerprint authentication function and a physical QWERTY keyboard.

Get a First Glimpse of the New Keyboard BlackBerry Smartphone at CES
(PDF)http://www.tclcom.com/admin/documents/cnews/1483557498_Get%20a%20First%20Glimpse%20of%20the%20New%20Keyboard%20BlackBerry%20Smartphone%20at%20CES3.pdf

TCL's next BlackBerry has a physical keyboard, and that's basically all we know - The Verge
http://www.theverge.com/circuitbreaker/2017/1/4/14163324/tcl-blackberry-mercury-physical-keyboard-announcement-ces-2017

BlackBerry's last in-house QWERTY phone, the "Mercury," gets teased | Ars Technica
http://arstechnica.com/gadgets/2017/01/blackberrys-last-in-house-qwerty-phone-the-mercury-gets-teased/

In September 2016BlackBerry withdraws from its own development of smartphoneAnnounced. Then, in December of the same year, a Chinese IT maker ·TCLAnd BlackBerry signed a license agreement to manufacture and sell terminals. And, among the world's largest home appliance trade fair, CES 2016, started from January 5, 2017, TCL has released Android smartphones with a BlackBerry brand physical keyboard developed under the name of codename "Mercury" .

President Steve Sissorry of TCL North America has released an official movie of the new BlackBerry smartphone on his own Twitter account.

Enjoy our official first look at what's to come from the newest BlackBerry smartphone. More to come at MWC.Pic.twitter.com/gHkwepCPbJ

- Steve Cistulli (@ SteveCistulli)January 4, 2017

The OS is equipped with the latest Android 7.0 Nougat, adopting USB-C for the charging terminal.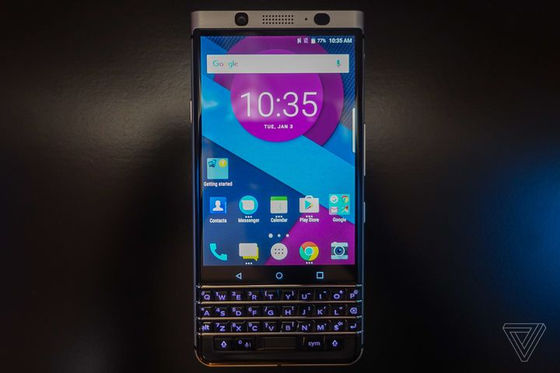 The new BlackBerry smartphone has a physical keyboard, and a fingerprint authentication sensor is built in the space key part.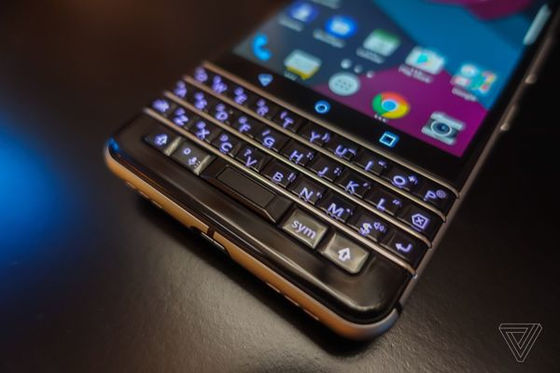 Because the case uses metal and rubber material, the back side is rubber material so it looks familiar to hands.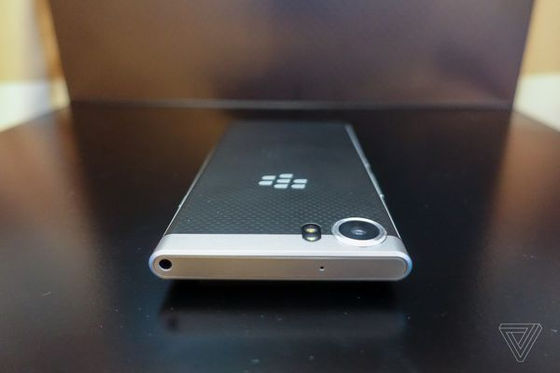 In addition, TCL does not reveal any formal terminal model name, display size, resolution, camera, processor, memory, battery, price, release timing etc .. According to TCL, it will announce details in the Mobile World Congress held in February 2017.

The new BlackBerry smartphone has its own security function and seems to aim to be a terminal competing with smartphones specialized in security functions such as Apple's iOS and Samsung's KNOX.