"Four Hands Guitar" movies that show a tremendous performance by playing one guitar by two for some reason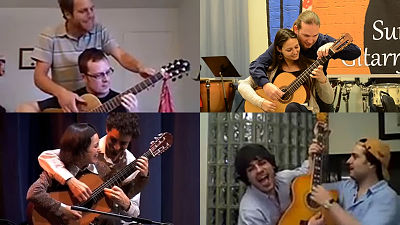 On YouTube where various images are uploaded from users all over the world, there are a lot of interesting pictures posted and you will not get bored. Many people upload playing videos of "playing" in music, and arranged classical music "Pachelbel's Canon" in metal styleCanon RockThere are various playing videos appearing in the guitar playing community, such as popularity.

Among them, there are a lot of videos of genre called "Four Hands Guitar" playing with two guitar players, so we can see a lot of virtuosity. I tried collecting several such movies.

◆ Play the country song with two people
First of all, a movie playing the famous piece of finger picking guitar "Jerry's Breakdown" by two people. One person is a melody line and the other is a bass player, but how to show it is quite graceful.

Four Hands Guitar - YouTube


At the beginning, the master of finger picking guitar, Antoine Duffy played a very early melody. Even though I'm watching this only in a country style play with open strings, I'm going to see "amazing ......" ....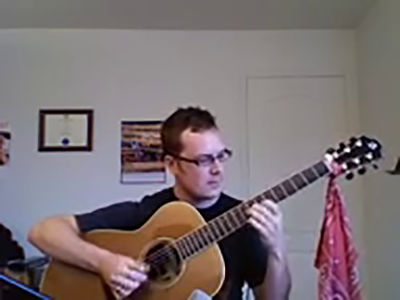 Another one here appeared here. I approached while holding a small play called "Oh, what?"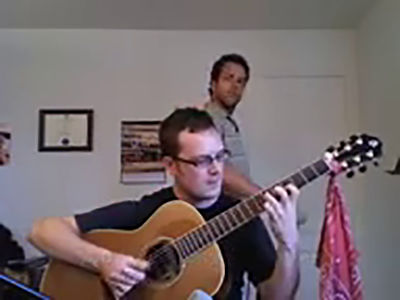 I started playing the baseline with bass strings. This person is Tommy Gorcer of the violinist, and two people used to form a unit together before and they were active. It is a professional skill, as expected, around where you play Sararit with a transcendent picking of light country style music.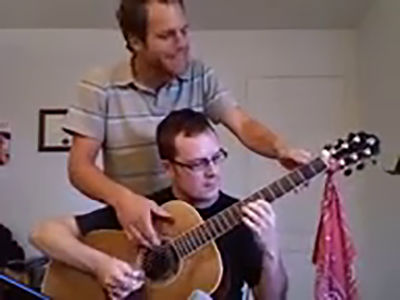 By the way, the performance of the original song is Kore. In the movie, the performance starts from around 45 seconds, and here we are playing one guitar personally as usual.

Chet Atkins & Jerry Reed "Jerry's Breakdown" 1974 HQ - YouTube


This song is a godfather of Fingerpicking guitar, Chet Atkins and Jerry Reed who is a singer and guitar's masterpiece. While looking at the techniques of both of them, it is also a must-see look of the two people who are getting along with each other at the beginning of the movie.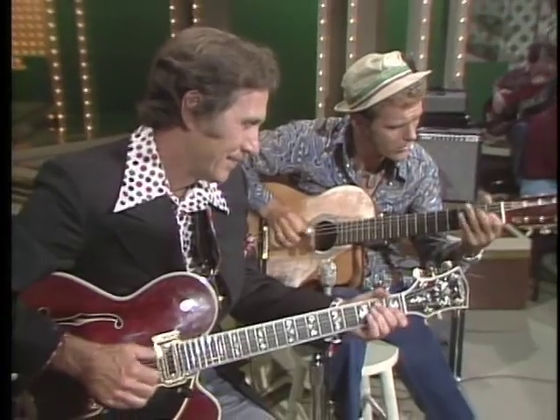 ◆ Also play a classic song by two people
In this way, it is popular for a plurality of people to play a guitar, which has been played by two people playing a single guitar "Turkish March" that everyone knows There is also.

Rondo Alla Turca - Marco Tamayo & Anabel Montesinos (4 hand guitar) - YouTube


Two performances that show brilliant fingering and picking. In many ways, it seems impossible to play pleasantly without a relationship of trust between them.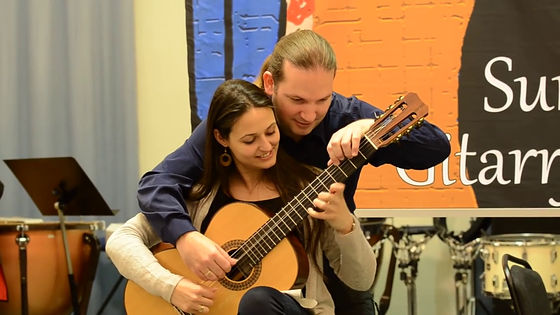 ◆ Brazilian masterpieces are also two people
Famous song "Tico Tico" from Brazil with a guitar. Sometimes, there are scenes to hit the surface of the guitar to play like percussion, as well as scenes where the unique skill unique to Four Hands Guitar will be shown.

BRAZILIAN MUSIC INSTITUTE 2009 - TICO TICO (Guitar Four-Hand Exchanging) - YouTube


The two playing are a pattern of students studying at the music university in Brazil. Of course the technology is satisfactory, but on the way there is a way to exchange the parts of the right hand and the left hand of each other and then playing it all together. In the case of this woman, while doing fingering of the left hand, while picking the string that the part is holding with the right hand, if you witness the virtue, you will be out of famine.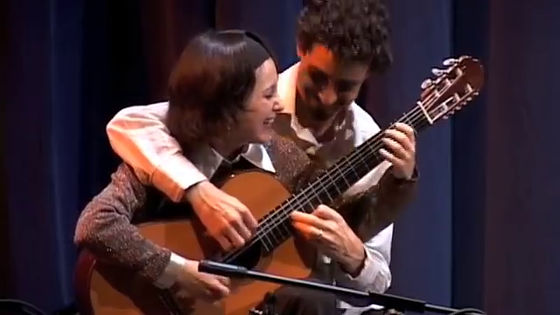 Four Hands Guitar while cosplaying
Medley of the theme song of the movie by two people wearing costumes as I saw somewhere.

4 Hands guitar - LES CORDES A SAUTER - Movies' Medley - YouTube


Medley that connects themes such as "Harry Potter", "Adventure of Tintin", "Indiana Jones", "Star Wars", but when playing the theme song of "Knight Rider" coming out on the way, We are interwoven with the secret named "Hello.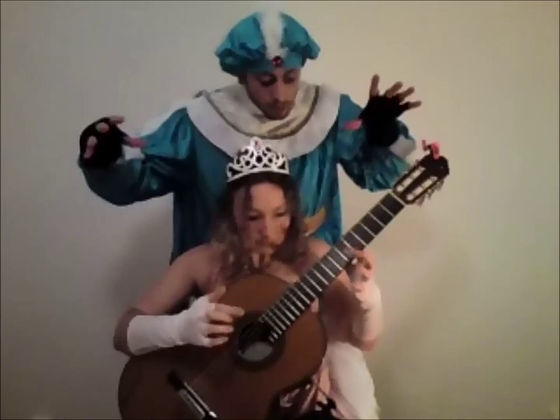 ◆ TV drama theme songs with different way of holding
Unlike what we introduced so far, there is also a style of Four Hands Guitar that plays guitar vertically. We are playing the theme "Beverly Hills Youth White" by two people.

90210 Twins one guitar - YouTube


I thought that my arms would not bump or get twisted, but I was surprised to hear it unexpectedly. If you have right-handed and left-handed guitarists, this style may be more natural.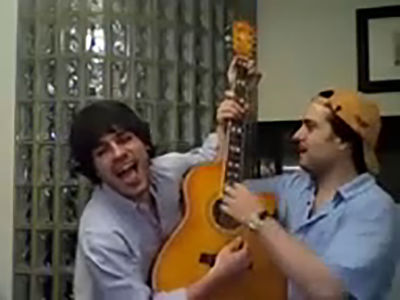 ◆ "Ten Hand Guitar" to play with five people also
In the end, 5 people playing Gotier's song "Somebody That I Used To Know" with one guitar. Because it is a song's song, scenes that sing while playing the guitar appear on the way.

Somebody That I Used to Know - Walk off the Earth (Gotye - Cover) - YouTube


The division of 5 parts is percussion, bass, rhythm guitar × 2 and vocals. However, the rightmost man occasionally plays the string part of the head part with "right hand" with "challen" ♪ ", since it is only" supporting the head "to the left hand, it is just" Ten Hand Guitar "It is a mystery whether it is a good thing, but there is no doubt that it is a wonderful performance anyhow.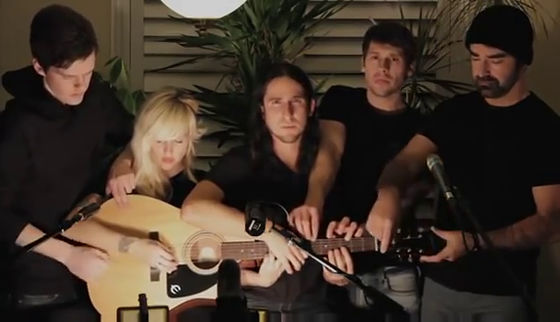 Extra · Part 1
So far it was "to play one guitar with two people", but conversely some people have the technique of "playing two guitars alone". Here is the performance of the double neck guitar "Double Ax (= two ax)" by guitarist Michael Angelo (or "Angelo sensei") in heavy metal world there is no one. In addition to playing the melody with twin harmony, there are a lot of virtuoses of carving heavy riffs in double.

Michael Angelo Batio: Double Guitar Shred Medley - YouTube


Extra · Part 2
There is also a play that plays two melodies at the same time with one guitar. In the performance by Tommy Emmanuel, a contemporary masterpiece of finger picking guitar inherited from Chet · Atkins, a separation technique of playing another melody with bass string and treble string is spreading.

Tommy Emmanuel - Jerry / Chet - one of the best ever! - YouTube


America's song known in Japan as "Alps 1 Ten thousand" "Yankee Doodle"Love mainly in the southern part of America"Dixie's LandIt plays at the same time the melody of this song, and in fact this song is actually a song "Chet Atkins" made famousYankee Doodle DixieThings from. In the movie, Yankee Doodle Dixie from the Australian national song "Waltzing MatildaPart that beautifully connects to is brilliant.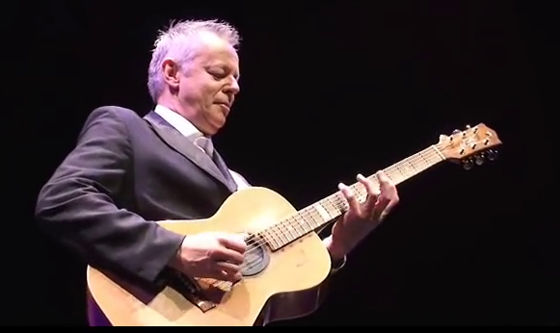 Bonus · Part 3
As mentioned in the beginning, although it is Canon Rock which caused a worldwide boom, something stuff like that will be uploaded inside. The following performance seems to be playing the guitar normally at first glance, but if you look closely it is that no strings are stretched at all. Although it is a situation similar to the so-called "air guitar", the intro's volume playing style, riff's knurling, tapping style and other aspects were felt to be a considerable playing hand.

Canon Rock w / o strings. Enjoy - YouTube

in Video, Posted by darkhorse_log