Companies and Organizations List nominated for Black Enterprise Awards 2016 & Summary What did you do?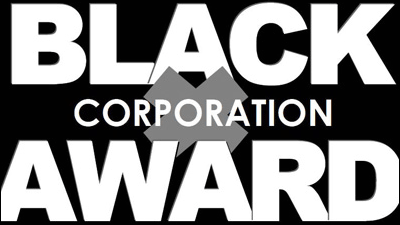 It will be the 5th in 2016 "Black Enterprise Award"The nomination was announced. The announcement of the Grand Prize will be held on Friday, December 23, and it will be possible to vote from the website in advance.

Black Enterprise Awards: 5th Black Enterprise Award 2016 Nominee Company & Reason for Selection
http://blackcorpaward.blogspot.jp/2016/12/2016.html

◆ Ages(Reference 1:Corrective recommendation to the company in Chiba City First published in Chiba Labor Bureau nationwide first, longest month 197 hours illegal long hours labor | Chiba Daily News Online, Reference 2:<実況中継>きょうの動意株 | エイジスがストップ安、厚労省から「ブラック企業」の烙印 | 会社四季報オンライン,)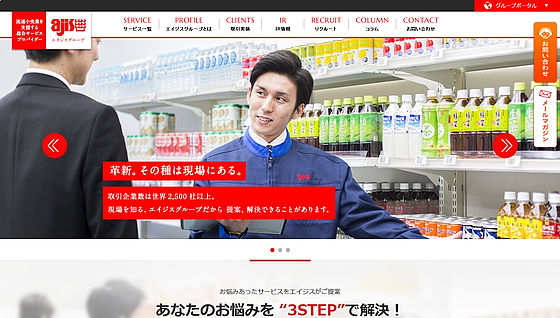 The Ministry of Health, Labor and Welfare issued guidance and announcement of companies that are repeatedly working illegal long hours work, the first nationwide announcement of company name in the country. It is caused by long working hours of up to 197 hours a month at 4 sales offices.


The Ministry of Health and Welfare provided administrative guidance on "Age". It is the first nationwide to publicize the company name, saying that 63 employees made overtime over 100 hours a month. The voice of youth and citizens seeking to eradicate the "black company" is moving the government.# Black companyPic.twitter.com/XKANjjmEbo

- Minji blue newspaper (@ minseishinbun)May 19, 2016

◆ Dentsu(Reference 1:One advertising agent death of a new employee - Togetter Summary, Reference 2:Dentistry overwork death "20 hours a day" "sexual reward" living actual conditions such as → real life professor "unbelievable that it will die in about 100 hours of overtime" - Togetter Summary, Reference 3:Life deprived of severe Dentsu, until female new recruits commit suicide by overworking (1/4) | dot. Dot Asahi Shimbun Publication)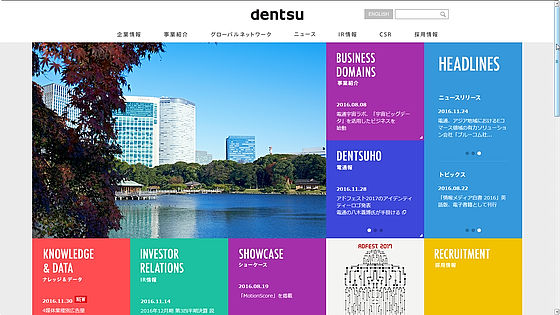 Mr. Takahashi Fumiari (24 at that time), a graduate of the Faculty of Literature at the University of Tokyo, overworked suicide and the appearance of overwork on Twitter was recorded at a glance, causing a big shock incident.


The social summary of SNS of Dentsu Graduation graduated Tokyo University who passed away is too much to be desired.
Poor thing. This is totally bad for the company.Pic.twitter.com/c0yoFHO0U8

- Kyonko (@ TK_KYONKO)October 7, 2016

As a result of this incident, in fact, in Dentsu in 2013A 30-year-old male employee at the time suicide suicideAnd in 1991, 25 years ago, a 24-year-old man committed suicide at that time, and in the field of labor law "Dentsu CaseFinally discovered that it was famous as "collected from the whole country finallyAn unprecedented forced investigation by 88 officials from the Labor BureauIt is a thing developed into a situation where it is done. In connection with the article GIGAZINE wrote in 2007 "Dentsu "Oki Tadanori", and Dentsu "Ten Hikari" - GIGAZINEIt was a big hit.

1. You should create your own work and should not be given.
2. Work is not passive, by working with the first player.
3. Tackle big tasks, small jobs make smalls smaller.
4. Aim for difficult tasks and there is progress in where we can accomplish this.
5. Do not release it if you do, do not release it even if you are killed Until you complete the purpose ....
6. You can drag around, drag and drag, you can open up the heaven and earth for a long time.
7. If you have a plan and have a long-term plan, patience and ingenuity, and correct effort and hope are born.
8. I am confident and I am not confident that your work has power, perseverance and even no thickness.
9. Always turn the head all the way round, pay attention to every direction, there should be no gap of one minute, service is like that.
10. Do not be afraid of friction, friction is the mother of progress, aggressive fertilizer, otherwise you will become insecure.

◆ Don Quijote(Reference 1:___ ___ 0 Don Quijote at five stores illegal Long hours Labor Overtime Over 8,5 hours overtime official overseeing 8 documents (1/2 page) - Sankei news, Reference 2:Fine for illegal overtime in Donqi 500,000 yen Tokyo Simplified order: Nihon Keizai Shimbun)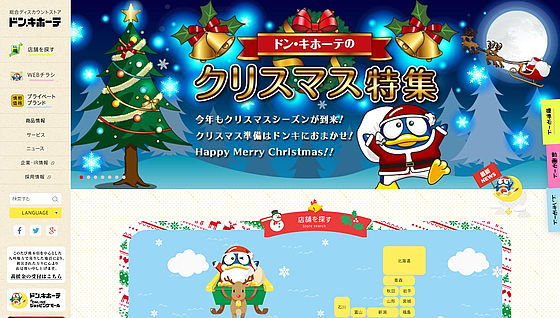 The third case of document sending by "Special Work Measures Against Excessive Labor" made to the labor bureau in Tokyo and Osaka as a measure against "black company" that forces employees to harsh labor. Three months 120 hours as stipulated by labor-management agreement made overtime work over 42-287 hours, fine 500,000 yen. There is a comment from the parent company that "We take summary orders seriously, we will strictly observe related laws and regulations throughout the company."

◆ Print pack(Reference 1:Complete Print Pack All Staff Fighter / To the workplace where you can work as human beings / Fukushi Kai to correct union collusion attacks / Kyoto, Reference 2:Concealed print packs Kyoto Prefecture labor committee handling disadvantage to members)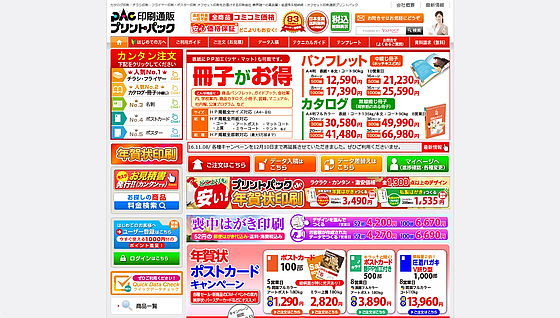 Since it prints, processes, and ship as soon as it receives a net order, it is 24 hours full-time work by day shift and 2 shift work and one shift 12 hours work so "4 hours work per day" is over 4 hours every day, and the month of work is 20 If there are days in 80 hours it will be "fixed overtime allowance" despite arriving at "death line of overwork" so that overtime payment is not paid on time and can continue to work without worrying overtime of workers "The state of the print pack is 30% cheaper than other companies in the same industry that are in shift work on three shifts" has become normal, and as a result sales have surpassed 20 billion yen by extending sales by more than 100 times in more than a decade. A young man who was 26 years old who joined the company in March 2010 and died while the head was caught by a large-sized printing press, long hours work did not change, and at last the labor union was established in October 2013. However, if you belong to a union and appeal to improve treatment, the increase in wages ranges from zero yen to 500 yen, non-partners up by 5000 to 10,000 yen. In July 2016, the Labor Relations Committee of Kyoto Prefecture identified these temporary disbursements as discriminatory treatments as unfair labor practices, and stopped the association killing.

Kansai Electric Power Company(Reference 1:Accident work accreditation: Kampan manager is busy due to suicide Takahama Nuclear Examination Response - Mainichi Newspaper, Reference 2:Managing position responsible for appraisal of suicide Kansai Electric Power Company Takahara nuclear power plant | NHK "Kabun" blog: NHK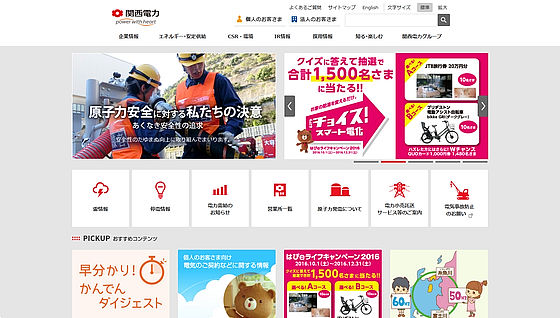 A male employee in his 40s in Kansai Electric Power Co., which had responded to the review conducted by the Nuclear Regulatory Commission for Takahama Nuclear Power Station's Units 1 and 2, committed suicide in a hotel room in Tokyo on the business trip on April 20 As a result of the survey, the overtime of 1 month was around 200 hours, and from March it will be a long business trip to Tokyo, and from 19 April to 197 days overtime over the day before suicide It was also about 150 hours. The Labor Standards Inspection Office has certified suicide as "work caused by long-time labor overtime" workers. The day when committed suicide was the day when the Nuclear Regulatory Commission officially decided the examination document indicating that the safety measures of Takahama Nuclear Power Plant No. 1 and No. 2 passed the review of the new regulatory standards.

◆ Sagawa Express(Reference 1:Boss from air gun · spit ... Sagawa Express 22 years old Suicide, workers accident certification: Asahi Newspaper Digital, Reference 2:Boss from air gun, collar 22 years old Sagawa Kyubin Employee suicide is recognized as workers' accident - Sankei news)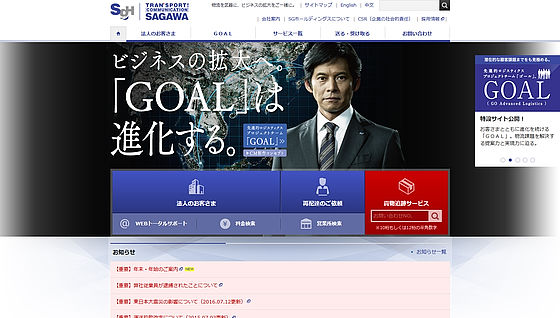 "My boss is spitting (torpeda) or being struck with an air gun, but I posted it to SNS, and I also tried to do something from my smartphone" I tried hard but I was not able to do anything. Even if I drank it or encouraged me, I could not understand it even if I complained about sickness. "He told me that he received a diagnosis of depression in December 2011, and his boss said" It was hard to get over it. "She instructed residual treatment, killed himself at school uniformly at home and committed suicide.

◆ Sato Restaurant Systems(Reference 1:Sushi of "sushi half", documents illegally overtime 111 hours on charges Sending Osaka Labor Bureau - Sankei WEST, Reference 2:Documents sent by a Japanese company to a Japanese company are suspicious of illegal overtime labor - Osaka Labor Bureau: Current affairs dot com)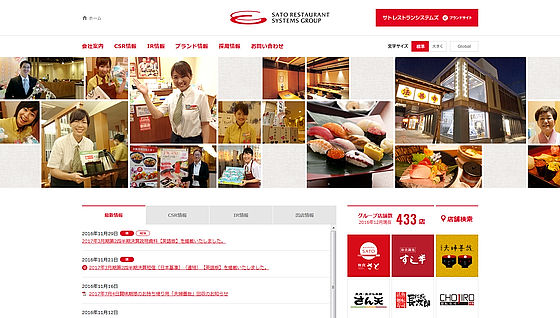 At 4 stores in total, overtime worked for 111 months to 1 1 month for 7 employees, and 3 of them at 3 of them added a total of about 300,000 yen on the prescribed payment date as part of the extra wage What did not do. The Osaka Labor Bureau has already sent documents to the Osaka District Public Prosecutors office as a corporation as a corporation under the alleged violation of the Labor Standards Law, with a total of five people, headquarters manager and store manager.

◆ Religious corporation Ninna-ji(Reference 1:【Core of Impact Case】 "Blackened to Noisaka Temple" Former chef 349 consecutive days worked, spread through the world heritage · Ninna-ji's "punishment" net (1/5 page) - Sankei WEST, Reference 2:Depression: Buddhist 349 consecutive days of service Kyoto District Court imposed compensation on Ninna-ji temple - Mainichi Newspaper)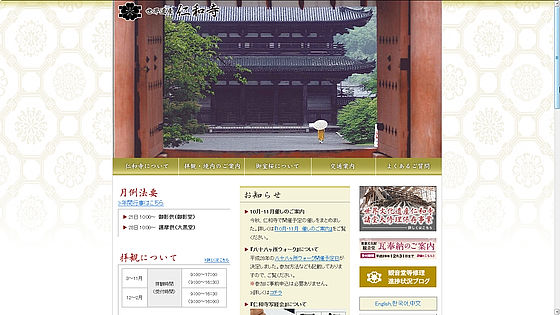 Since 2005, he served as the chef of the deck, "Kiku Kaikan" in the precincts, but in 2011 overtime work over 100 hours a month became normal. With more than 200 hours a month and continuous work on 349 days, it will be diagnosed as "depression neurosis" in 2012 and will be absent from work, in 2013 it will be accredited by the Labor Standards Inspection Office from workers' It was supposed to be in depressed state due to long hours work, seeking damages for damages of about 47 million yen against the temple. The district court criticized as "an unusual harsh task" and ordered the temple to pay about 42 million yen, but the person in charge at Ninna-ji is very disappointed that we can not approve the claim, I would like to review the content and review the appeal " A comment, plaintiff male said at a news conference after the ruling, "Although I advance my life a step further, my body has not healed, I have been shocked by none of my apologies from Ninna-ji until now "I tell you.


◆ Dizugunde nursing care (Tea ceremony Honpo FC company)(Reference 1:Administrative guidance such as no break time and overtime work payment - "Tea ceremony Honpo" day service office in Sendai city | Nursing care and child care union, Reference 2:No break, compensation notice to nursing work place due to unpaid wages, former employee "Give margin of feelings" - lawyer dot com)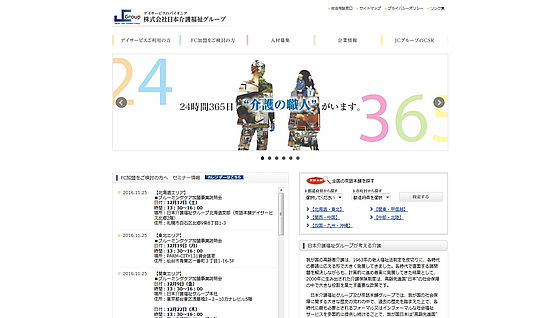 "Wages were not paid according to time card" to employees of nursing care day service, "We did not take an hour break for 8 hours or more of working hours" "To make overtime work We have not prepared an agreement that is necessary without fail. "Recommendation for corrective action from the Sendai Labor Standards Inspection Office is being carried out as" No extra wages were properly paid "or" Regular health was not being done " However, because it "ignored".

◆ Japan Post(Reference 1:Post officials' suicide "Cause of subordinate harassment" wife sued the country: Asahi Shimbun Digital, Reference 2:Post office staff committed suicide settled New Year's cards on sale Nomala "Company's responsibility obviously" - Sankei news, Reference 3:Know the weight of life! Ask the company's responsibility - "Saitama Shintoshin Central post Office Posted by overworking death case" trial)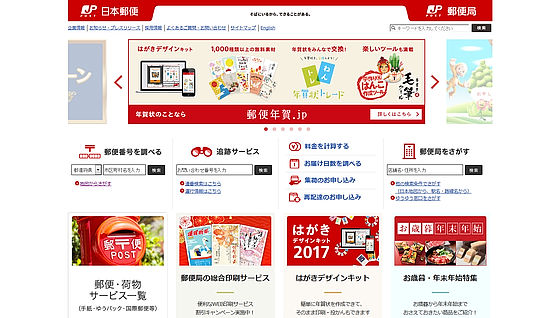 In the Saitama Shintoshin downtown post office, a stranger who has made a traffic accident or mistake was raised to "Oshidai" and he was forced to reflect, "Officials standing trembled with tears, the head of the next day There is also a rolled person, "a man who was talking about that horror also got harassed such as being neglected by his subordinates and reached mental limit, and he wishes to change a smaller bureau to correct depression I rejected everything but I was told that I was diagnosed with depression and took a leave of absence. Although he managed to reinstate afterwards, he was treated without consideration from several people in his workplace and committed suicide. A wife complained about the country, seeking damages of about 80 million yen, reconciled, at a press conference, commented that "I really wanted an apology, but I took the company's responsibility as clear."

In addition, last year's 2015"Seven - Eleven Japan" grand prixwas.