DJI can shoot 5.2 K movies and announced "Inspire 2" boasting unexplored speed and agility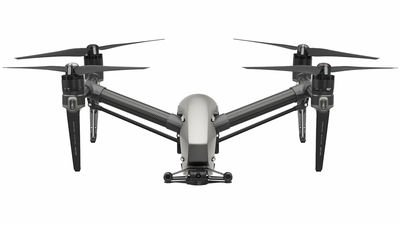 Appeared in November 2014Professional drone "Inspire 1" that even beginners can shoot 4 K aerial imagesTwo years from now, DJI announced "Inspire 2" which can shoot 5.2 K movies. All that Inspire 1 made is inherited and it is said that this size combines the speed and agility that it is "forearm unexplored".

Inspire 2 - Power Beyond Imagination
http://www.dji.com/jp/inspire-2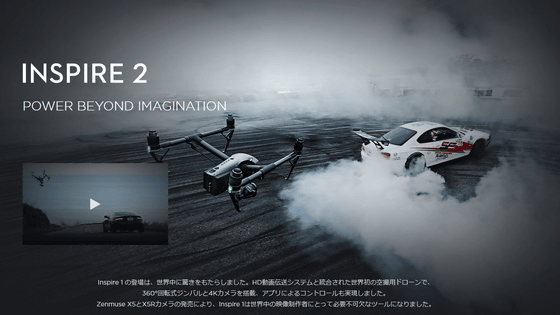 Inspire 2 significantly boosts power on both the fuselage and the camera. The maximum speed is 108 km / h, the maximum descent speed is 9 m / s, the maximum rise speed is 6 m / s. Acceleration from the speed of 0 km / h to the speed of 80 km / h will only fly for 4 seconds and the maximum attitude angle is 40 °.

Dual battery system extends the flight time to 27 minutes maximum.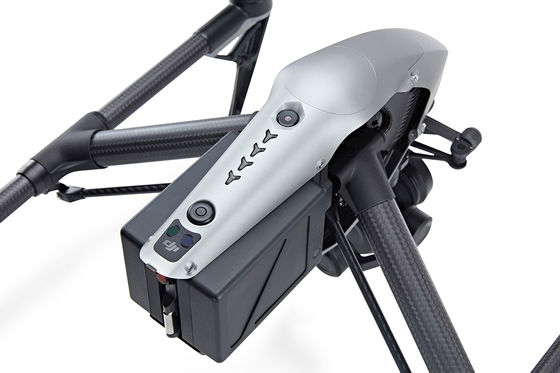 Flight performances themselves are improving, even if the aircraft faces in any direction, even if the gimbal reaches the rotation limit, the subject is locked and tracked "Spotlight Pro"Function is installed.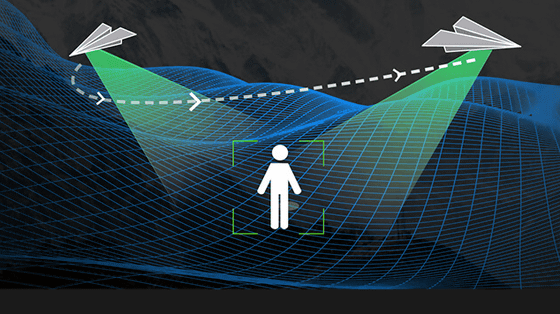 A vision sensor system is installed in the front and rear of the aircraft to detect obstacles up to 30 meters away. Obstacle avoidance is possible at maximum speed of 54 km / h. In addition, an infrared sensor is mounted in the upward direction and detects obstacles up to 5 m above the sky.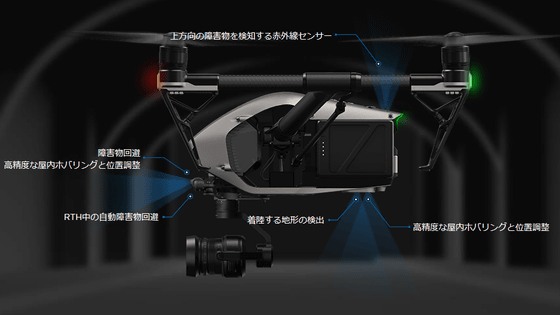 DJI's online store has already started accepting pre-orders. The price is 360,000 yen including tax, free shipping.

Buy Inspire 2 | DJI store
http://store.dji.com/jp/product/inspire-2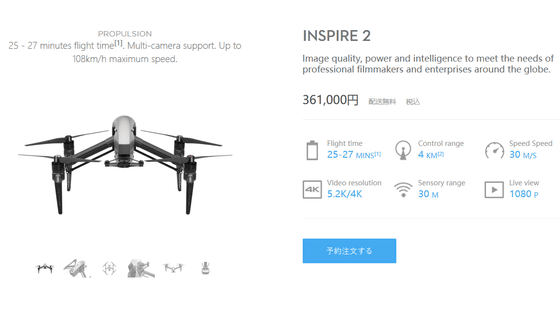 On YouTube you can see how Inspire 2 actually fly around. This video is taken with Inspire 2 and the feature introduction of Inspire 2 itself is being done.

DJI - Introducing the Inspire 2 - YouTube


About 14 minutes of video "The Circle" is a short film filmed with Inspire 2.

DJI - The Circle: A Short Film Shot Entirely on the Inspire 2 - YouTube


As for "The Circle", the making landscape is open and you can see how much Inspire 2 is utilized.

DJI - Inspire 2 - The Circle: Behind the Scenes - YouTube


DJI - Behind the Scenes - On Set with the Inspire 2 - YouTube


DJI - Inspire 2 - Behind the Scenes - X5S Camera - YouTube


DJI - Inspire 2 - Behind the Scenes - Post-Production Workflow - YouTube


Inspire 2 is equipped with "broadcasting mode" for television broadcasting, and video streaming with "720p60" and "1080i50" broadcasting standards is possible. It means that the video can be live transmitted from the connected broadcasting device without converting the signal.