Acquisition at Twitter's 6-second video application "Vine" One after another, possibility to survive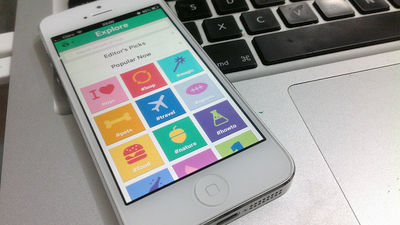 ByEsther Vargas

At the end of OctoberPresentation on the end of mobile version application announcementFor Vine, an application that can share videos for a short time of 6 seconds, we received a series of purchase offerings on Twitter and found that Twitter is also actively involved in the sale.

Twitter still might might save Vine by selling it | TechCrunch
https://techcrunch.com/2016/11/07/revive-vine/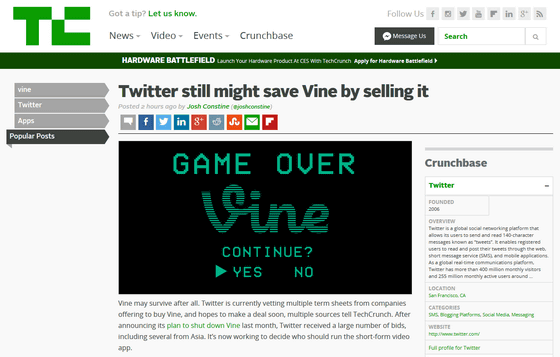 Twitter is reportedly in talks to sell Vine - The Verge
http://www.theverge.com/2016/11/7/13556764/twitter-selling-vine

According to TechCrunch, Twitter, which owns Vine, received an offer to acquire "Vine" from several companies including Asian companies, and said that he intends to make a deal as soon as possible on Twitter. Despite the offer of more than 10 companies, Twitter seems to narrow down the candidates to around five companies. Incidentally, it is rumored that some companies that made offers include LINE, the developer of the communication application "LINE".

In the FAQ when Twitter announced the end of Vine application offering on October 27th, there was no description about how to deal with Vine in the future, but as for this concerning the story about the sale of Vine advanced If you think that there was, the meaning passes, "TechCrunch.According to The New York Times, Vine took about $ 10 million per month (over 1 billion yen) to maintain its infrastructure.

It is not clear what is going on with negotiating the amount, but it is expected that there have been several presentations of 10 million dollars (about 1,045 million yen). By the way, the amount when Twitter acquired Vine in October 2012 was about 30 million dollars (less than 2.4 billion yen at that rate).