I went to eat jumbo pudding of a coffee shop "Heckeln" with a history of nearly half a century


In a corner of Tokyo · Nishi-Shinbashi, I have been a coffee shop for about 50 years "Heckeln"there is. Provided with traditional handmade recipes "Jumbo puddingIt is said that it is a specialty, so I went to eat, in fact, I realized that the real name was not just jumbo pudding.

Höckeln - Toranomon / coffee shop [Eating log]

Arrived at a coffee shop "Heckeln". It is a shop in the alley that entered one step from the main street. The strange store name "Heckeln" comes from the name of the hero's crow's appeared in American cartoons.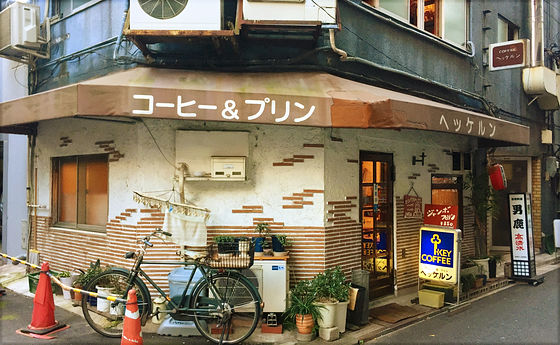 In front of the shop, signboards of old-fashioned cafe and signboards of "jumbo pudding" and "morning" with taste.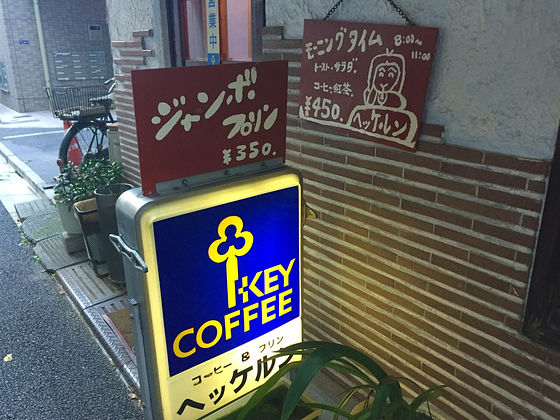 The shop is not so wide, I feel the comfort of a unique as small. Although it is a shop that is more than 45 years old, there is no place to feel oldness as it is cleanly maintained. The siphons lined up on the counter and the light that pours soft light from the ceiling have quietly drifted a nostalgic atmosphere.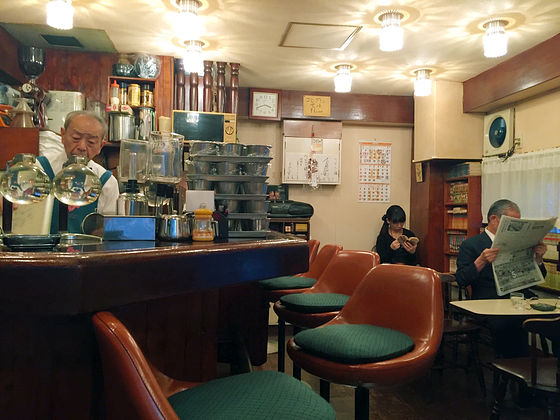 This time I ordered "Jumbo Pudding" (350 yen single item) and coffee set in a set, the price is 600 yen. Now that 600 yen is not enough to drink coffee has increased, but here is a pleasant surprise that big puddings can be eaten together.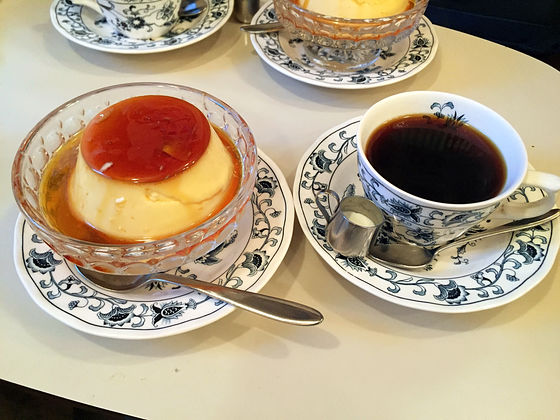 By the way,Reason why the price has not changedAbout Master, "Mr. Master says," There are many people who have come for a long time and I am also happy to have come for a long time, so I will not raise the price. It is really hard for the shops to survive around here There are three shops across the street a year, so it may be a different shop anymore.

This is another pudding that has come to the glass desert cup which feels old age. Without using gelatin, depending on the entrance of the customer, it is handmade by looking forward to the time that is just delicious, the handmade caramel is also on the top here.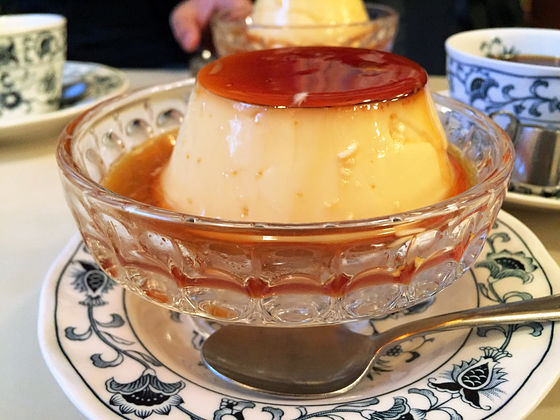 Pudding is made with steamer,Master Iwaku"The last three minutes of the making of a pudding with a steamer is impossible.It can not explain when to open the lid by words.It does not use a thermometer nor a weighing instrument, so it is all sensation.If you do not think it is useless. The egg breaking action is also the same as the egg is cracking at the moment you hold it in. When you kick a ball of soccer, you are not thinking anything when you kick. "

By the way, the size is about this compared with iPhone 7, and it's almost like normal pudding2.5 timesThe size of. Anyway, if you imagine "huge pudding" competing for deca, it makes me surprisingly small, but when I tried it I felt satisfaction was just jumbo grade.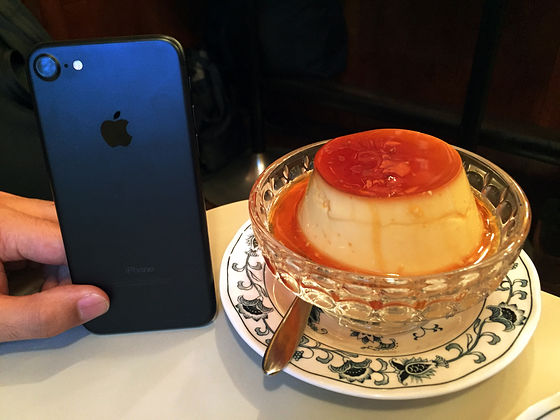 I tried eating pudding while chatting with Master of Haverlun. From the response that the spoon sinks as "good", it is transmitted to your fingers that it is a solid purple packed solidly.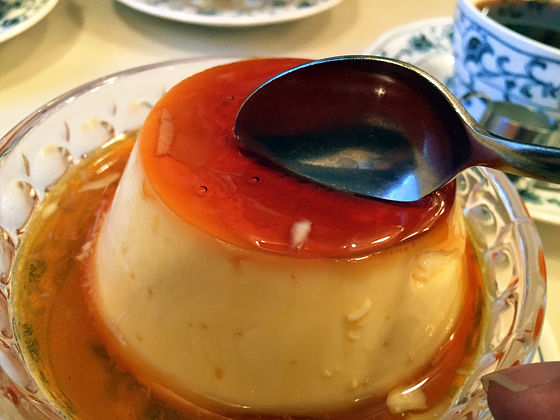 Scoop with plenty of puddings with caramel to cling to the trolley and taste it, the taste of the egg flavored moderately. To a pudding that is not too sweet, "Even this" and sweet caramel fills the mouth with zebra. As expected, it is a pudding that responds to eating, it is sucked into the mouth one after another although it is full volume, exactly the best pudding. It is exactly "a good old pudding" the way the word is said to be perfect, it tastes good, both eating and responding excellent.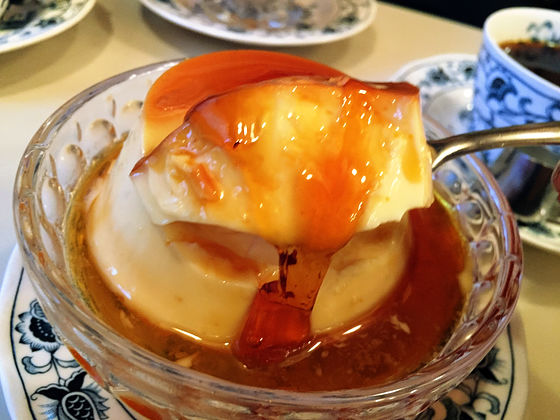 The coffee brewed in the siphon is a taste that is felt well with both bitter and sour taste. It matched the sweetness of pudding and caramel, it was a taste that balances moderately in the mouth.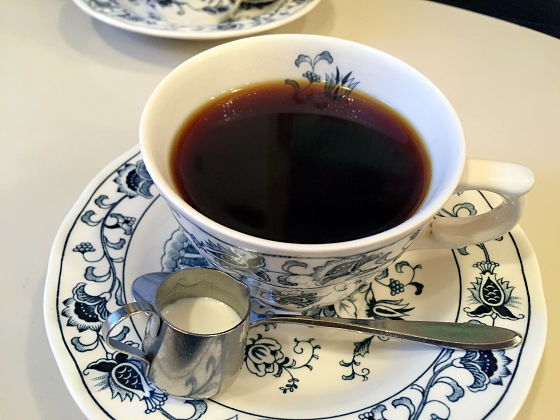 While talking about the taste of pudding and coffee, Haeckeln 's real' specialty 'is the master himself. Despite the first time I visited the shop, I spoke happily and I was able to spend a wonderful time with the comfort of being able to talk fun happily. While striking the taste of pudding and coffee, when you leave the shop, go past 'Delicious ......' and 'I want to do such a coffee shop like myself ...!It was Heckeln with such a aftertaste that was thought to be thought.

By the way the location of the shop is around here. It was about 10 minutes on foot from Shimbashi Station on each line.