Movie "Star Wars Go Rogue" that competes for Death Star's design book in which Star Wars' toy has been carelessly mistakenly made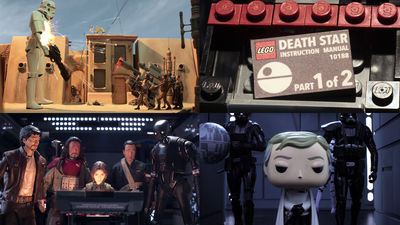 A spin-off work of the "Star Wars" series released from December 16, 2016 "Rogue One / Star Wars StoryRelated items will appear from September 30th. Commemorating the release of related products, AmericanTongalStop motion animation using Rogue One's toy scheduled to be released by a company called "Star Wars Go RogueI made and published it on Youtube.

Two pieces of stop motion animation of Star Wars Go Rogue are released at the time of article creation. The chapter 1 whose English version was released on August 30th has already been published with Japanese subtitles and can be confirmed from the following movie.

"Rogue One / Star Wars Story": Short Animation Chapter 1 by Toy Items - YouTube


Rogue One's Jin Aso is in a rebel army secret mission.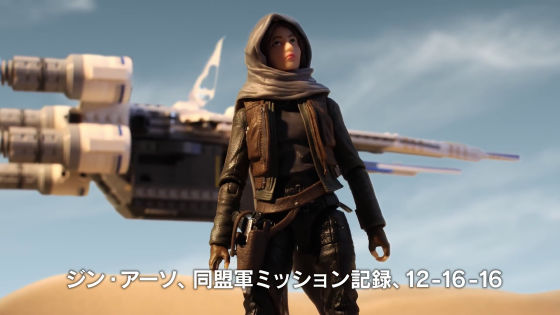 The Imperial Army is building a Death Star ... ...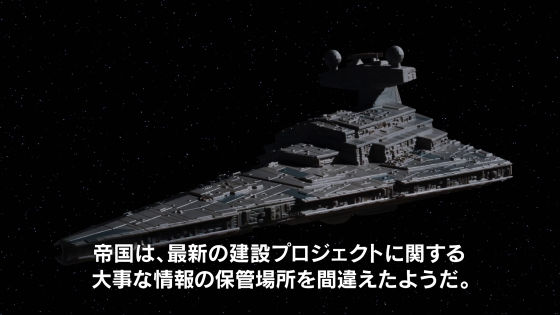 What a mistake I lost the design book of Death Star. It is Mr. Jin Asso's mission to find a missing design document.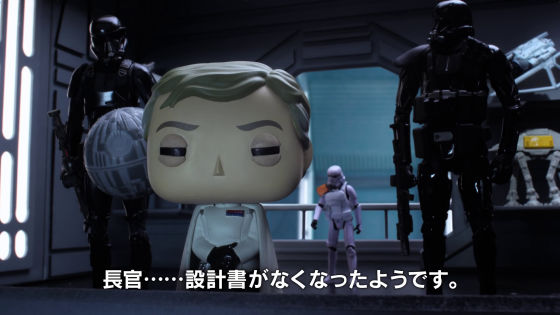 The rebel armies Captain Cassian Andor and K - 2 SO shopping in the market of the planet Jeda.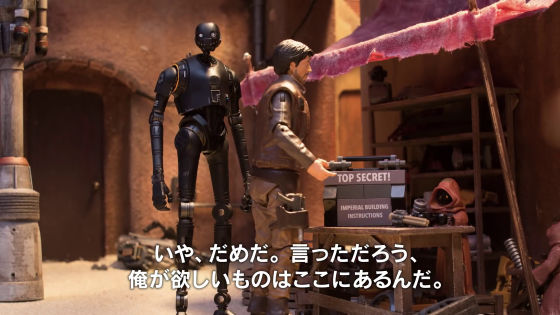 Items written as "secret! Imperial Army Building Design Book" on that market are being sold.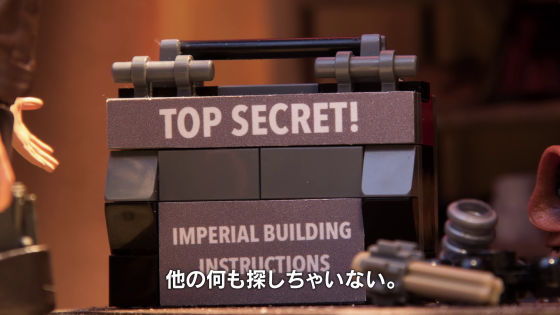 Jin Artho that appeared there. I take away the case and run away.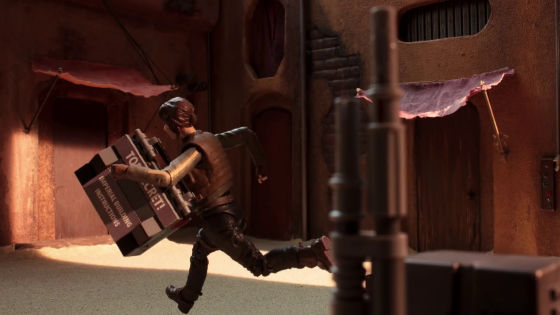 Three pairs of Jin Asso, Imperial Army, Rebel Army scramble cases from here ... ...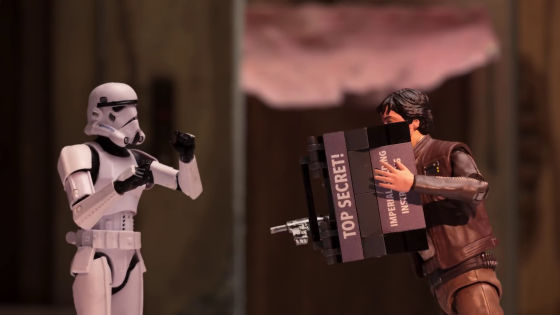 Finally Jin Asso succeeded in robbing the case. This is the story drawn with Chapter 1.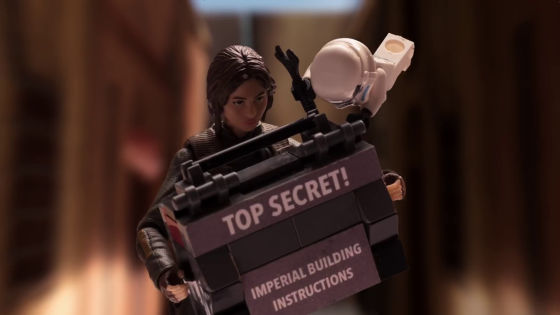 The following chapter 2 is a movie published on 9th September, the Japanese version is unpublished at the time of writing the article.

Star Wars Go Rogue | Chapter 2 - YouTube


Death Star's design book can not be found, the Imperial Army's Orson Crenic is angry.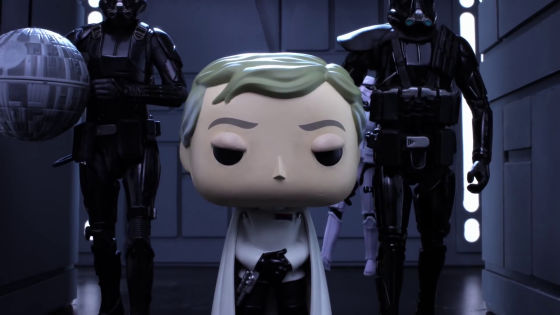 Because there is no design document, Death Star under construction is messing up.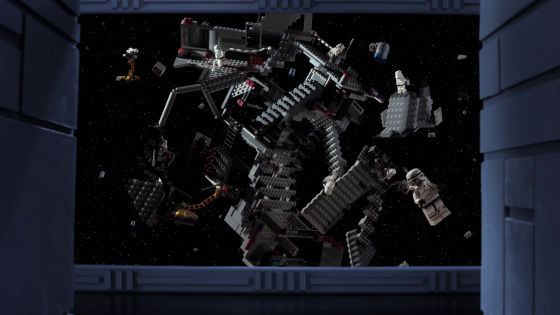 It is Jin Asso who flies with that design book.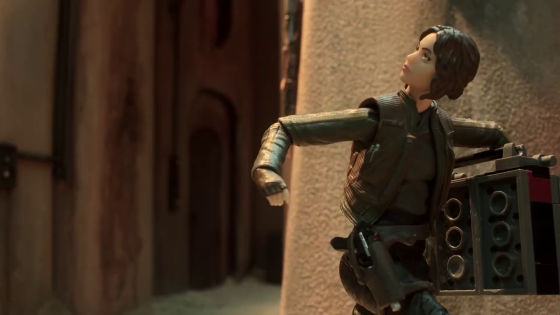 It appeared there, Chilat Imwe and Bayes Marbus. Jin Aso does not realize that they are rebels, or companions.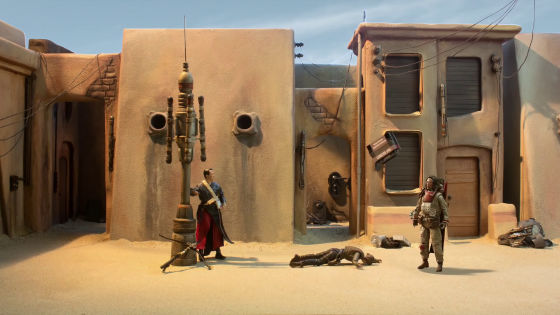 Cassian Andor joins, you will be informed that Jin Asso is finally a friend.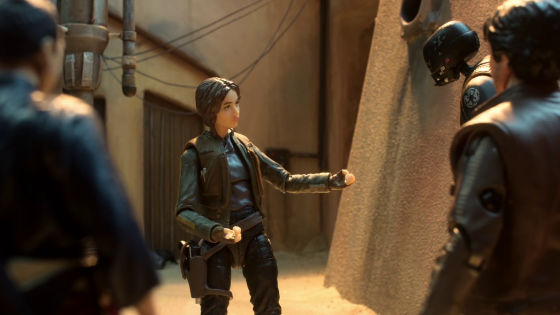 Storm troops caught up with the rebel army trying to escape. However, Lego Minifig storm troops are so small that they can not do anything.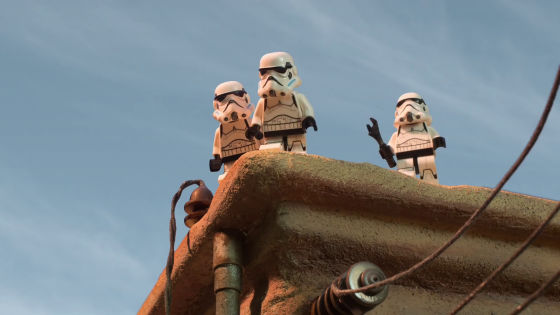 Then the big shadow hangs over the rebel army ... ...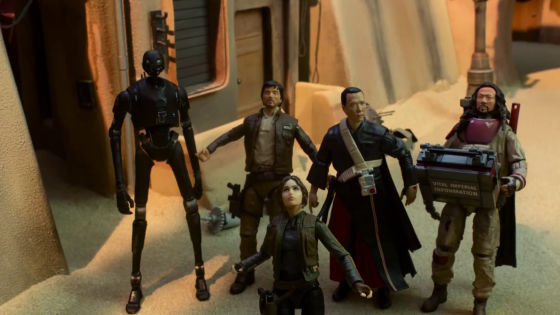 An oversized storm trooper appeared.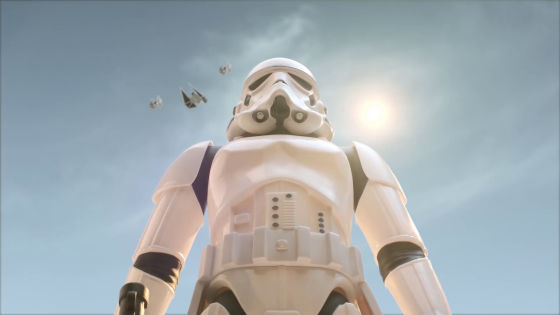 Storm troopers of minifigs who are likely to be "doing!"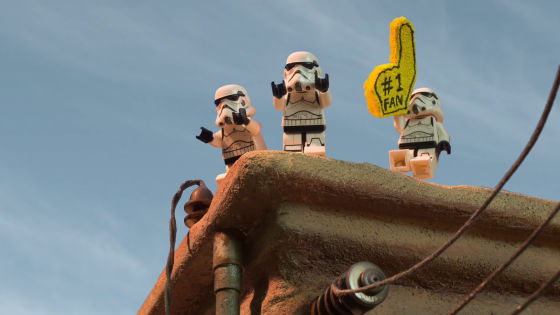 Jin Aso jumps to the storm trooper of big size three times as much as his own and jumps.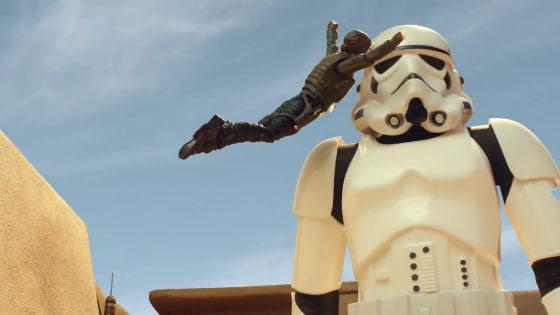 When Jin Asso grips his head, Storm Trooper will close his eyes.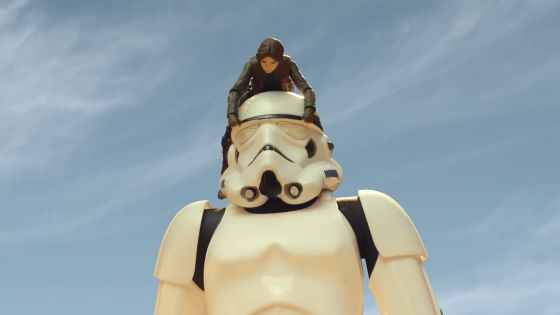 The rebels created a turret with a spaceship that had been stopped near while Jin Asso was fighting.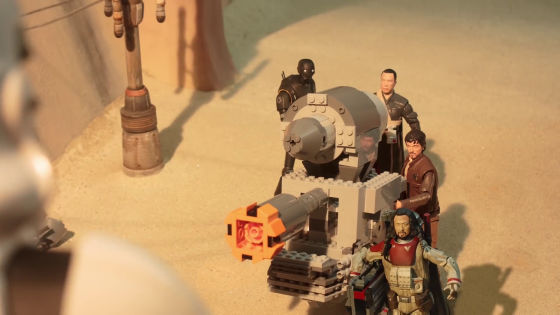 And then a victory by driving a laser into the giant's storm trooper.



A spaceship made of LEGO arrives at "Where to go now". However, the size seems to be about twice as large as that of a human being.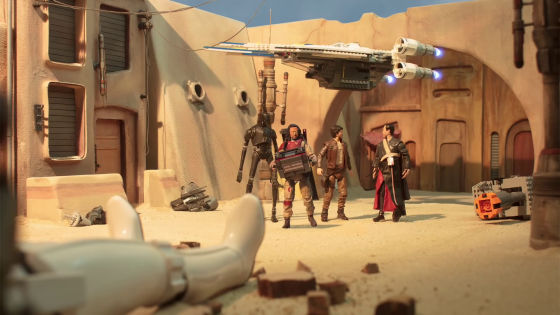 "Get in!"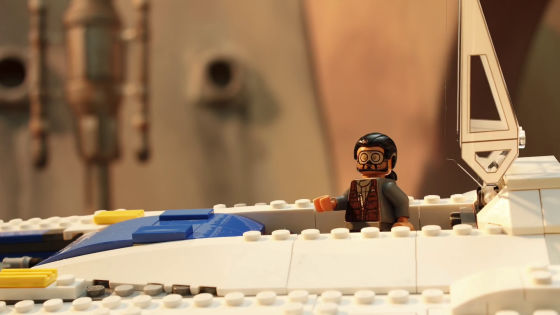 Rebel army who got into the obvious little boarding gate more than me by dive and boarded.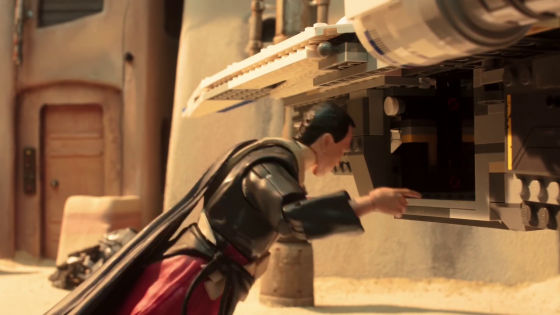 In this way Death Star's design book passes to the rebels' hands.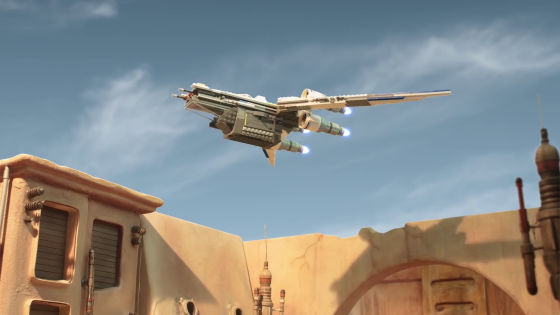 "Surprising rebel army," the inside is not wide and wide. "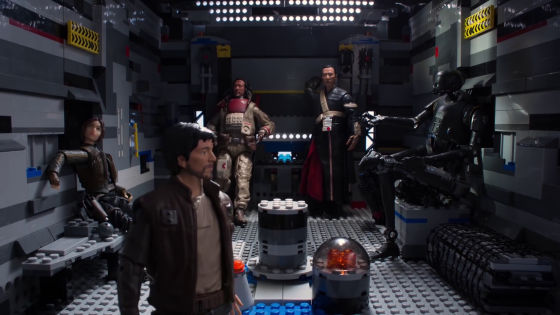 When I took the case I took away ......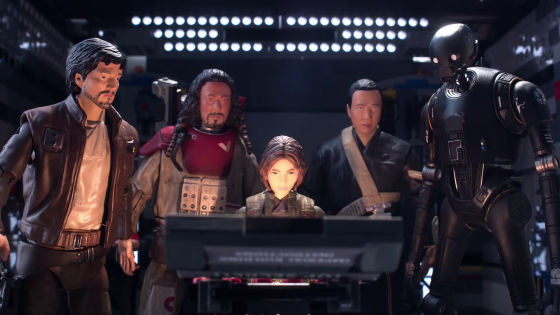 Inside is a box of Lego written as "Death Star's Design Part 1".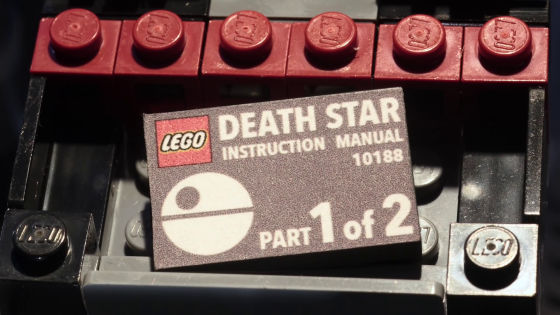 Here the movie ends. In the future, the rebel army seems to be traveling again looking for "Death Star's Design Part 2".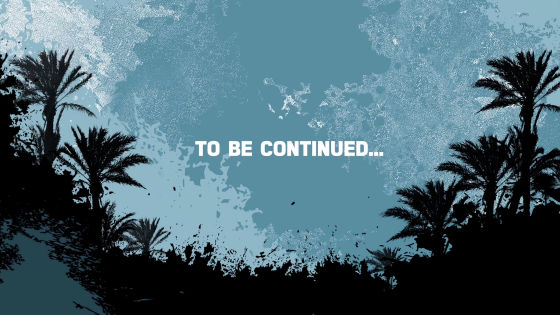 Although "Star Wars Go Rogue" is a campaign movie, it has become a high-quality movie in which each company's toys such as LEGO and Disney store appear in an array. Star Wars is an original movie contest "Go Rogue"And the producer of the work selected as an excellent work can participate in a tour that can go to the special preview of" Rogue One / Star Wars story "to be held at Lucas Film .