PS3's "ability to install OS such as Linux" The amount of reparation relating to deletion has increased to about 5600 yen per person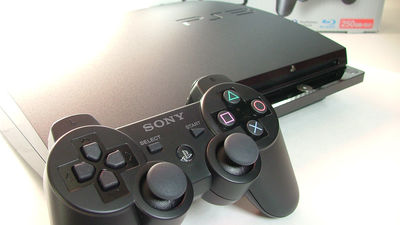 ByMichel Ngilen

Since Sony deleted the "ability to install OS such as Linux" from PS 3 in 2010 update, Sony agreed to pay reparation to PS3 owner who suffered damage, but it cost $ 9 per person (Approximately 900 yen) was up to 55 dollars (about 5600 yen) was found out.

You are a step closer to getting $ 55 from the PS3 Linux debacle lawsuit | Ars Technica
http://arstechnica.com/tech-policy/2016/09/youre-a-step-closer-to-getting-55-from-the-ps3-linux-debacle-lawsuit/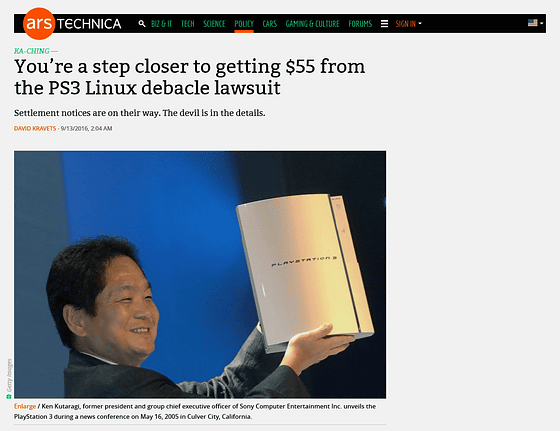 Case 4: 10-cv-01811-YGR Document 267 Filed 08/5/16 Page 1 of 52
(PDF file)http://arstechnica.com/wp-content/uploads/2016/09/sonydetails.pdf

According to the details of the lawsuit concerning PS3 announced by the federal court of California, Sony plans to notify concerned parties of the results of class actions through the PlayStation network. This notice affects 77% of class actions and similar notices will be posted online. The contents of the notice that people who purchase PS3 in the United States between November 1, 2006 and April 1, 2010 can receive compensation of 9 dollars (about 900 yen) or 55 dollars (about 5600 yen) Thing.

The difference in compensation amount is because there is a condition "owns the PS3 and installs Linux," whether the PS3 purchase proof or serial number, the PlayStation Network login ID, and the functions of OS other than PS3 are used If you present the evidence that you are, you can receive a compensation of $ 55. Also, when I purchase PS3 I know the function of "Can install another OS", and if I claim to actually utilize that OS, I can receive $ 9.

The class action on PS3 has not ended completely, and a trial is scheduled on December 20, 2016, and all objections on settlement are expected to be resolved. If everything goes smoothly without causing actions such as appeal, compensation is paid in cash to the persons involved in class-action class actions. If compensation of up to 55 dollars is paid to everyone, the total amount is expected to reach tens of millions of dollars (about billions of yen).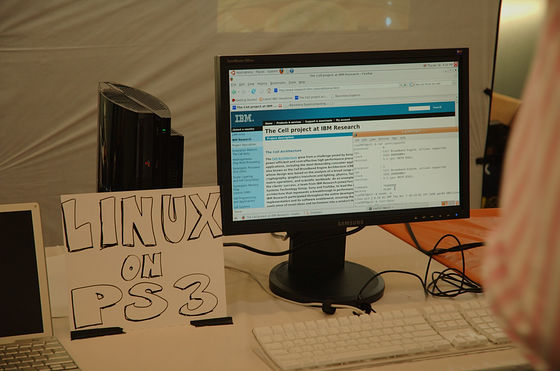 ByMalcolm Tredinnick