Since non-Apple genuine super-discount AC adapter cuts cost & safety, sparks easily flies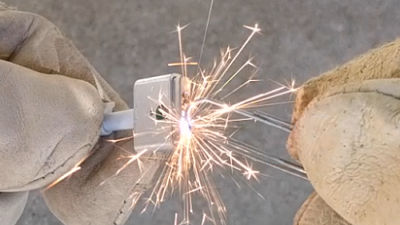 Apple genuine charger is known for its high quality but high price. So, people trying cheap 3rd party products are not ruined, but reports from users who bought a super-discount charger for MacBook "The sparks are easily splashed" are raising.

Lacking safety features, cheap MacBook chargers create big sparks
http://www.righto.com/2016/09/why-you-shouldnt-use-cheap-macbook.html

Ken Sirifu, a disassembly enthusiast, has disassembled the real Apple-like charging adapter for MacBook so that he has informed his blog of the bad quality and the danger of hiding in the internal structure.

The dangerous interior of a genuine counterfeit "MacBook charger" is like this - GIGAZINE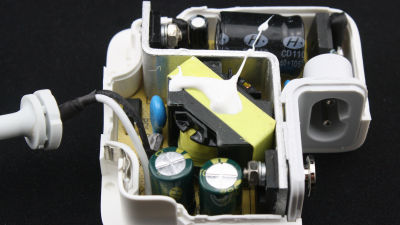 By the way, Mr. Sirrif has also disassembled Apple's original charging adapter, and also introduces its precise structure.

Disassemble and confirm what is the structure of Apple's original AC adapter of MacBook - GIGAZINE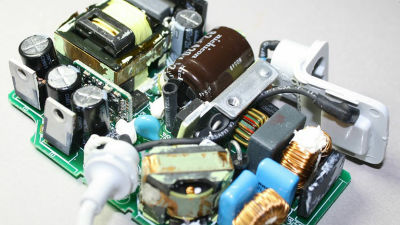 That Mr. Sirifu purchased a cheap third party charger for MacBook newly on eBay. It is said that Apple's original charger is $ 79 (about 8000 yen), while this third party product was purchased for $ 15 (about 1500 yen), so its quality is inferred from inexhaustible reasons.

This is a cheapest charger for MacBook. It seems that it is not an imitation selling "Apple product" but simply "AC adapter".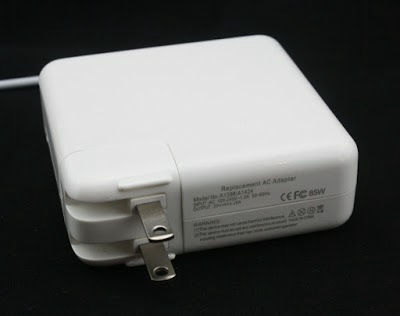 Before disassembling, Mr. Sylf dared to experiment with placing the clip on the contact to be charged. The result is as follows, that it was found that super-discount items without a short-circuit prevention mechanism raises sparks when hitting a clip.



By the way it is such a genuine Apple item. Sparks will not rise.



Mr. Sirifu who disassembled the super cheap item released the internal structure. The left side of the photo is cheap and the right is Apple genuine article, said Mr. Sirifu "Cheap parts are omitting parts as much as possible".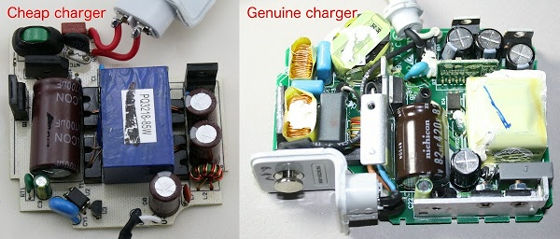 The difference is clear even by comparing the back of the board. While Apple genuine products start charging at 100 μA · 0.6 V and have a safe structure to raise the output after normal operation is confirmed, super cheap goods will start charging with "full power" of 20 V · 85 W . Therefore, it seems to short easily.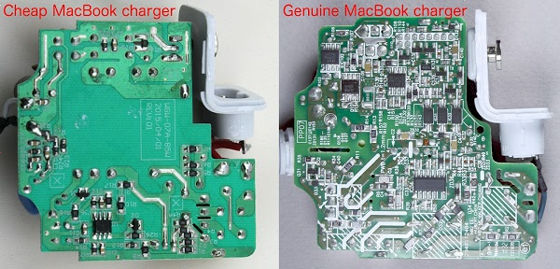 Mr. Sirifu says, "Cheap goods will certainly help save money, but in many cases, cost cutting is realized by omitting safety functions, so it puts users and computers in danger, so if you never buy fakes Even if you can not buy a genuine product, you should at least purchase a famous manufacturer's charger, "he advised.