Apple thinks people with visual impairments such as blindness and amblyopia are important factors to accelerate innovation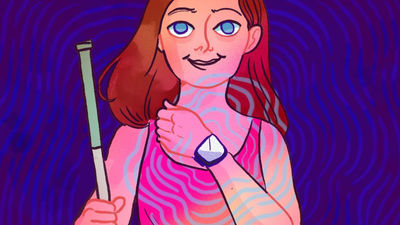 Apple, an IT company that creates innovative devices such as iPhone / iPad / Mac / Apple Watch, has an invisible woman who is engaged in product development of the company as an engineer.

This blind Apple engineer is transforming the tech world at only 22
http://mashable.com/2016/07/10/apple-innovation-blind-engineer/

Apple's engineer Jordin Castor was born fifteen weeks earlier than expected delivery date. It seems that the weight at birth was less than 2 pounds (about 900 grams). Jordin who was just born is very small, can be placed in the palm of the grandfather's hand, can pass his ring through his arm, the doctor said that Mr. Jordin is as small as the danger of life It is said that.

Mr. Jordin is now 22 years old, but because she has gone too prematurely, she can not see her since she was born. However, she was a very adventurous, practical and curious woman, influenced by her parents raising Mr. Jordin so that they could not defeat the obstacles in early childhood. And because of his curious nature, Mr. Jordin will be interested in technology.

Mr. Jordin said that he was interested in technology related to himself because he advised adults around himself to try and use it to grasp the form and structure of the gadget . Mr. Jordin is currently using Apple for users with visual impairments such as blindness and amblyopiaVoiceOverWe are working on the development of functions etc, this is the technology area "AccessibilityIt is called function. Mr. Jordin said, "I realized that my computer's knowledge and skills can be used to change the world of handicapped people," he says of his own work.

What will happen when you use the VoiceOver function, for example, letting you know the current time by explosive speed, letting you know the weather, and even keyboard input freely as in the following movie.

When the home button is pushed, the iPhone's super fast movie called 14:59 - YouTube


Video to unlock and get the weather with usual speed / 2 slow patterns - YouTube


Movie of Hiyama san to enter "Hiyama Akira" - YouTube


Mr. Jordin Castor who works as an engineer at Apple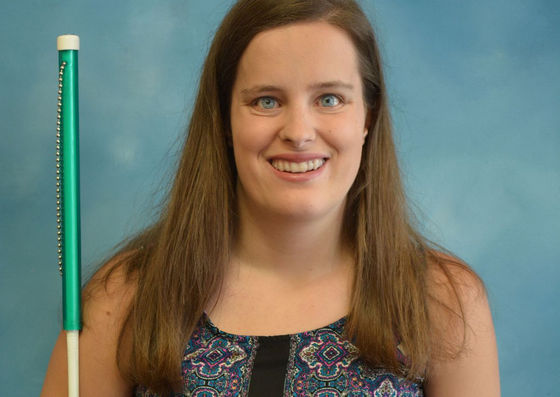 As an element often overlooked at work, there is "disability viewpoint". However, Apple thinks that the community of visually impaired people such as blindness and amblyopia is an important factor for accelerating the company's innovation. And Mr. Jordin is also a proof that Apple is focusing on accessibility related.

Such first meeting with Joe Din and Apple was a job presentation meeting held in Minneapolis in 2015. At the time, Mr. Jordin was a student at the State University of Michigan. During the employment briefing session, "I got an iPad for my 17th birthday gift and I am impressed by the VoiceOver function that makes these devices available even for visually impaired people It is said that the impression of time further talked about the episode that the enthusiasm for his technology further felt.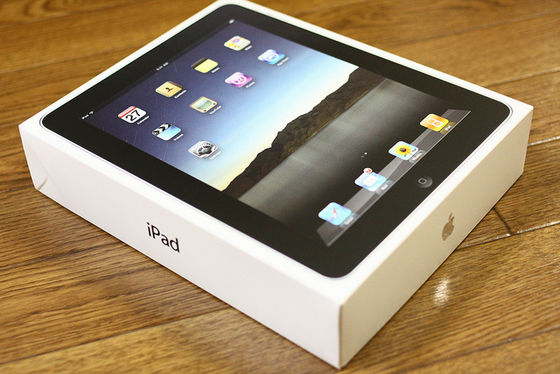 ByTatsuo Yamashita

Sarah Hellinger, one of Apple 's senior managers, says Apple' s important step in accessibility related is not standardization but standardization. Sarah says, "Because features for the visually impaired like VoiceOver are standard in Apple products, they can be used for free, but in the past in the technology industry blind people trying to use some device, We had to purchase special equipment etc. additionally, "he says about the history of strengthening accessibility related.

Jordin seems to have seen a passion for the VoiceOver function that no other participants had at the time of employment briefing. In the way that this passion and skill as an engineer is bought, Jordin will immediately participate in Apple's internship. After that, Mr. Jordin has been working at Apple as an engineer for accessibility related development.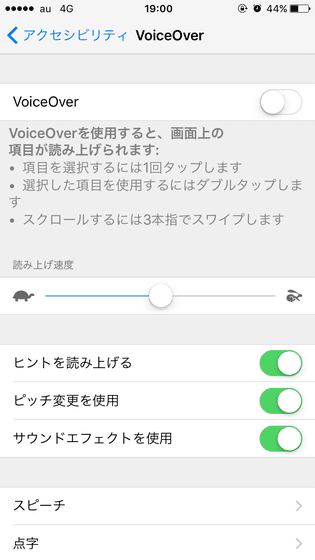 Based on the idea that "accepting diversity leads to stimulating innovation", Apple is working on the development of accessibility functions so that all users can handle their terminals. Sarah says that Apple loves its products and hopes that its products are what everyone can use. In addition, Apple praised the visually impaired who helped develop the accessibility aspect of the company on 4th JulyRobert S. Bray AwardWith the American Association for the Blind.

The VoiceOver function was a revolutionary feature that makes it possible for blind people to use touch screen devices, but finally notebooks are expected to be compatible with Siri in the new Mac scheduled to be released this autumn. Macs will be easier to use for visually impaired users if the Mac supports Siri.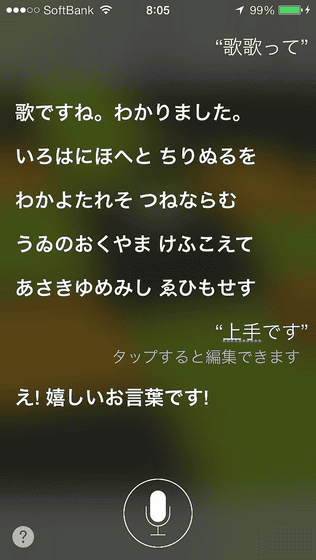 ByAtsushi Boulder

Also, direct feedback to accessibility aspects by blind engineers like Jordin has led to significant innovation in the operating system of Apple products. Apple Watch is listed as the most recent example. When watching a clock, a healthy person gazes at his own watch, but in the case of a blind person, it is necessary to know the time by voice using the VoiceOver function etc. However, if it is a scene where you can not hear the sound such as during a meeting, the blind person can not know the time. In order to solve this, Apple developed the function to inform the user of the time by vibration. According to Mr. Sarah, this function is implemented by watchOS 3 which is scheduled to come this autumn.