Actual condition of start-up of fraudulent misfires spreading in Silicon Valley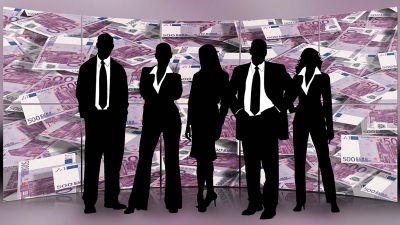 Penny Kim gathered up his own experiences that got an important position at the Silicon Valley startup but was forced by the fraudsters founder. Among the posts used to prevent similar experiences by other people are the lessons to remember when working in Silicon Valley startup.

I Got Scammed By A Silicon Valley Startup - Startup Grind - Medium
https://medium.com/startup-grind/i-got-scammed-by-a-silicon-valley-startup-574ced8acdff#.yc1xjv613

Penny Kim, who lived in Dallas,Angel.coWhen I looked for Silicon Valley work, I got an offer from a startup X company at the position of Marketing Director. The chief technical officer (CTO) is in charge of the interview and he is puzzled by the sense of speed unique to Silicon Valley's startup called "Can not we meet even the next day?", But the next day I will visit company X and receive an interview It is said that.

Michael (tentative name) company X introduced himself as having an experience as an international mining business group and analyst at JP Morgan and said that Charlie (provisional name) CTO who is also a co-founder explained that he was from IBM Thing. After all, it seems that the founder of the two people talked about their career more than their own products.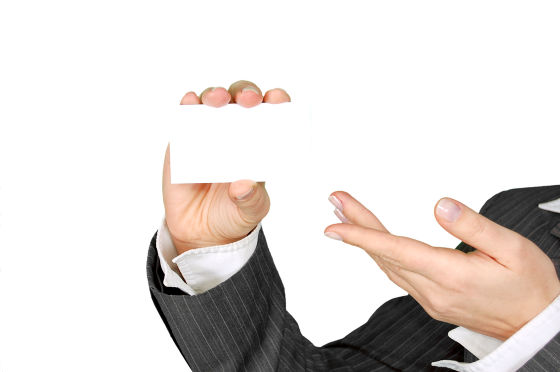 Michael has already received a capital of 4 million dollars (about 400 million yen) from investors, and it is expected to use it for new business as it is being used. Mr. Kim sought as to whether there was no trial period in the process of filling up the condition, "Mr. Michael said that" he hires immediately and there is nothing to be fired right away. "

· Lessons Learned 01: You should believe the word "get hurried right away". And should distance from such a company

As a result of negotiations on employment conditions, we have annual salary of 135,000 dollars (about 13.5 million yen), a bonus of 10,000 dollars including moving costs (about 1 million yen), Kim I am going to work at company X.

· Lessons Learned 02: Do not believe incredible favorable conditions

Mr. Kim who went on a trip to Japan before moving to Silicon Valley was, but he told me that he received a phone call from the company X as early as possible despite telling his travel plan. After all, the trip was cut off quickly, it seems that he touched the apartment which I lived for six years and the town familiar with the residence for 12 years, packed the cargo into the car and moved.

· Lesson 03: If you give a small thing, you will be asked for a big one. Where is the limit tested on 'borderline'

Mr. Kim, who was told that he was given the job of marketing, knew that a new person was hired as a marketing director on the first day of work on July 5, 2016. In retrospect, having no consultation with myself doing work on marketing seems to have felt that it was implying the misfortune from now on.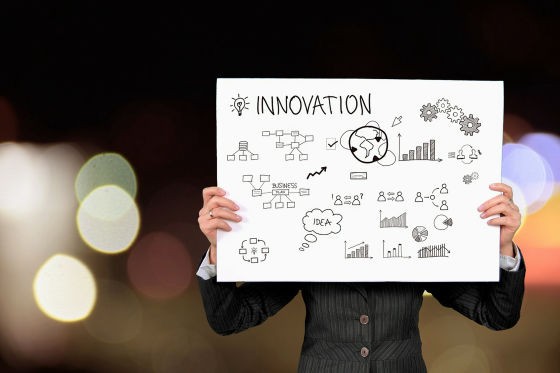 · Lessons Learned 04: When managers are hired without consultation, there is a possibility of competing with their work

When Kim came to work, he also learned that eight other Chinese are hired as short-term workers with H-1 B visas.

· Lessons Learned 05: If a leader hires a person for a reason other than a professional experience / qualification, that leader may be out of order

X's service was a business model with three types of subscriptions, but Kim says that differentiation between free version and paid version is not working well, Kim says to organize a meeting using the whiteboard and a new brand strategy I explained. Ultimately Kim's opinion did not go through and Charlie CTO's idea was adopted, but it seems that it was decided to release the beta version of the product in October 2016.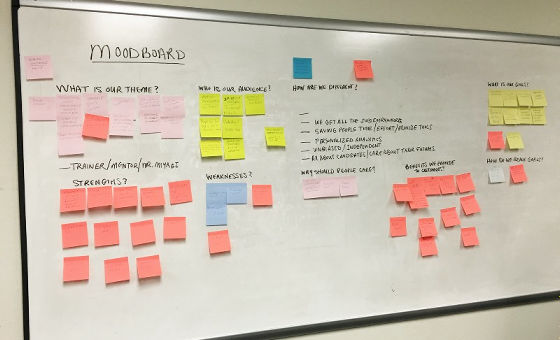 · Lessons Learned: If you can not give a compelling explanation about your product, the product is not ready to be released

Mr. Kim, who wanted to know what had already been discussed, said that X had already received enough funds of 4 million dollars, the next week when he started working at company X, Michael CEO , We offered to participate in an interview with the investor of Charlie CTO. In that interview, when the first investor asked for an explanation about the product, Michael said that he spoke endlessly about his / her network and qualifications, not about products for 30 minutes. It seems that Michael CEO and Charlie CTO felt that they could not make an attractive answer to investors' questions such as "How to break the market and attract customers?"

· Lessons Learned 07: When the founder makes an exaggerated explanation, it compensates for something that is missing

Mr. Kim 's first salary payment was delayed in late July. Mr. Kim, who was paid by check due to the problem of the transition to the new accounting system, was temporarily unable to create moving costs, so he temporarily decided to rent a room. At this time, I learned that Mr. Bruce (tentative name) who I thought he could trust as a colleague lent $ 50,000 (about 5 million yen) to Michael CEO.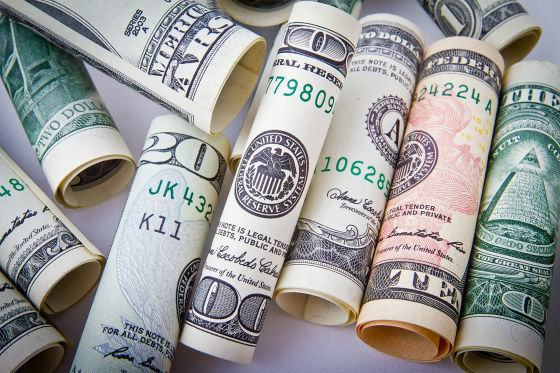 · Lessons Learned 08: It is a very bad sign that founder and co-investors borrow money from team members

After that, short-term workers of H-1B who have not paid salaries said that they no longer hide irritation. On August 2, Mr. Kim sent an e-mail to Michael CEO, "I would like to talk more about the situation in which payment is delayed due to bank procedures, I would like to explore the best ways of other means of payment" etc. There was no reply That's right.




In California, Kim, who knew that the wage billing program was very substantial and that he could charge the company without hiring an attorney, began proceeding with the use of the wage billing program. At the same time I consulted an acquaintance lawyer and he received the advice "Documents of employment conditions with X company are definitely useful, but if the company does not have money, the court struggle will be worthless" He said that. According to the lawyer, such a trouble seems to have been seen in Silicon Valley many times before.

On 4th August Michael CEO told each employee that the outstanding situation has continued due to a payment procedure trouble so we will send you an e-mail that Michael CEO paid from individual account and PDF of the receipt I have been sending it. However, it is said that the date next to the message to confirm wire transfer remained what was in 2014.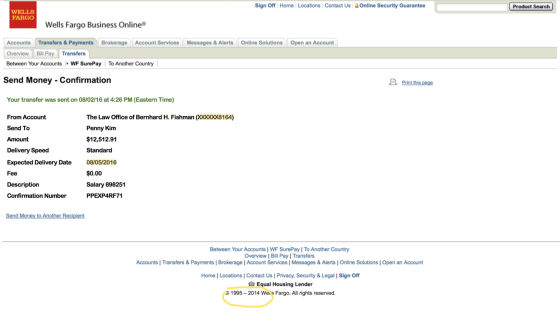 When searching the image Google, it seems that I could find the original image immediately. Comparing the original image and Michael 's camouflaged image, it seems obvious that Michael CEO made a fake receipt using Photoshop like this. Naturally money was not remitted as expected, but to Michael CEO who can escape saying "I sent it for sure, after that it is a matter of that bank account and I have no responsibility", Mr. Kim He said that he decided to execute an official wage billing program.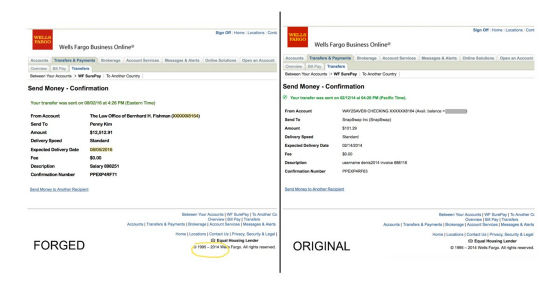 Lesson 10: If you do not receive payment, you should not go to work

After all, Kim who quit X company, the wage billing program is still continuing, we have not received wage payment. After quitting the company, I checked the site of Company X and found that Michael CEO changed the profile image to bulldog photo. Michael CEO LinkedIn and Facebook profile images are using image images and you can not see Michael CEO photos on the Internet.

· Lesson 11: CEO of the company hides something if the company does not have its own image on the online page or is using a vendor for "career laundering"

Mr. Kim who returned to Dallas seems to have suspicion that "Even the name Michael is not his / her real name?"
in Note, Posted by darkhorse_log