Starbucks and McDonald's regulate browsing of pornographic images with in-store free Wi-Fi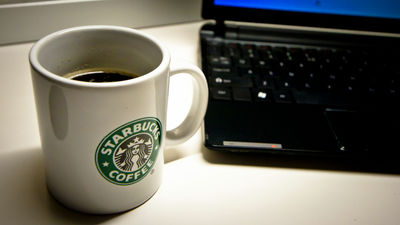 ByN i c o l a

There are shops with free Wi-Fi facilities so that customers can use the Internet freely in restaurants and cafes in town. Starbucks and McDonald 's started restricting the browsing of the Internet in response to calls of NPO organizations in order to make it possible for children and families to use such free Wi - Fi safely.

Enough Is Enough: I'm Lovin 'It: Mcdonald's Makes Protecting Children And Families From Internet Pornography And Child Pornography Top Priority. Enough Is Enough Praises Worldwide Chain for Internet Safety Leadership
http://www.enough.org/news/pr-mcd-filter




Starbucks and McDonald's move to block porn from their Wi-Fi networks - Jul. 15, 2016
http://money.cnn.com/2016/07/15/news/companies/starbucks-mcdonalds-wifi-porn/index.html

McDonald's now blocks porn on its public Wi-Fi in the U.S., Starbucks urged to follow suit | VentureBeat | Business | by Paul Sawers
http://venturebeat.com/2016/07/14/mcdonalds-now-blocks-porn-on-its-public-wi-fi-in-the-u-s-starbucks-urged-to-follow-suit/

Sorry, there's no more porn with your Starbucks latte | Ars Technica
http://arstechnica.com/tech-policy/2016/07/sorry-theres-no-more-porn-with-your-starbucks-latte/

The NPO organization "Enough is Enough" calling for the safety of the Internet has been carrying out the activity "National Porn Free Wi-Fi" from autumn 2014 to enable children and families to use the Internet more safely It was. Activity contents are to collect signatures from thousands of politicians and organizations and to ask McDonald's, major food service industry leaders and Starbucks to set restrictions on browsing free in-store Wi-Fi.

In response to this activity, McDonald's has begun installing a filter that restricts browsing of pornographic images with in-store free Wi-Fi in the majority of US domestic stores since the beginning of 2016, so that franchise stores can also use filtering services It will go forward to. A McDonald's representative says, "At McDonald's, we are working on creating a safe environment inside the store as a goal of" providing our customers familiar fun experiences "." In addition, McDonald's stores in the UK had previously installed similar filters.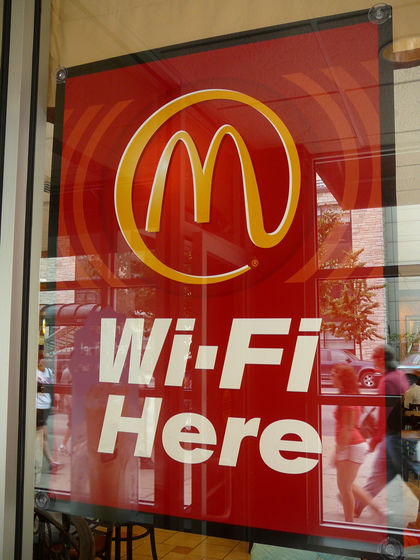 ByOctavio Ruiz Cervera

One Starbucks answered "Restrict browsing of pornographic images at directly managed stores". The person in charge says, "We have the right to stop acts that would hurt our customers' experiences, as well as content that can be accessed via free Wi-Fi in the store."

According to Enough is Enough, the number of times free Wi - Fi in town is used for soliciting child pornographic images and sexual acts is increasing year by year. If a crime occurs due to free Wi-Fi, it is regarded as a problem that it is difficult to find a suspect because of the anonymity of using free Wi-Fi. Donna Rice Hughes, head of Enough is Enough, "I pay homage to the aggressive actions of Starbucks and McDonald's, Internet pornography threatens public health. Parents are responsible for children, There is a need to know whether it is safely protected from online threats. "

In addition to Starbucks and McDonald's in the United States, subway,Chickfire,Panela BreadWe are restricting viewing of pornographic images so that fast food chains such as such as safe use of Wi-Fi in the store.
in Note, Posted by darkhorse_log