A game "KOSKI" in which characters play and water jump out in the iPad when building building blocks in reality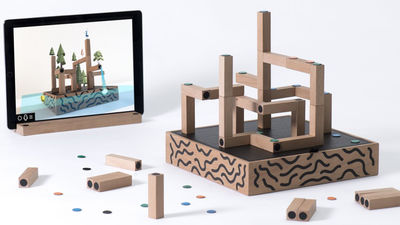 Using augmented reality (AR) and object recognition technology, a game that combines building blocks with iPad is "KOSKI"is. Building a building block makes the character move and the water jumps out in the iPad, it is a new game different from ordinary building blocks play and iPad game.

KOSKI GAME - deform
http://www.studiodeform.com/KOSKI-GAME

Building Block Game Combines Physical And Digital Play
http://www.psfk.com/2016/07/augmented-realiity-building-block-game-for-kids.html

The state of playing with KOSKI can be seen in the following movie.

KOSKI on Vimeo


Building blocks and iPad are used to play KOSKI. Instead of touching the screen like a general mobile terminal game, it is a game that combines the real building blocks and iPad and plays them.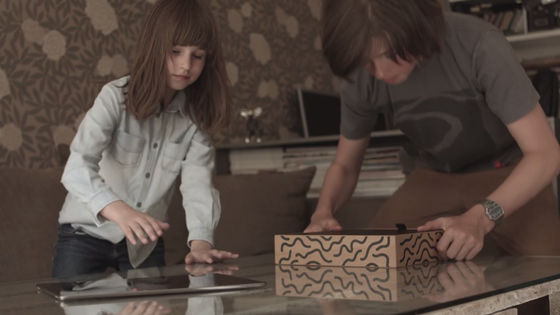 The lid box is painted black in the box containing the building blocks, and it is used as a pedestal to recognize building blocks with iPad's camera.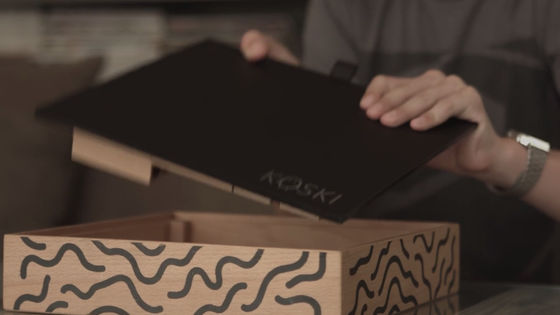 With a colorful magnet seal ......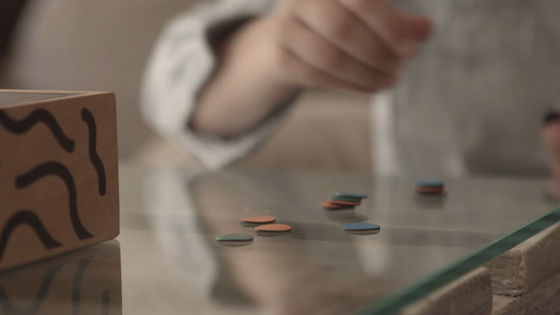 When iPad's camera grabs the magnet attached to the tip of the building block, various effects are displayed on the screen using object recognition technology.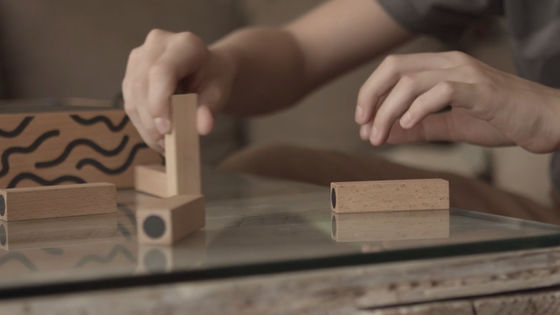 Set the iPad that launched the special application in front of the pedestal.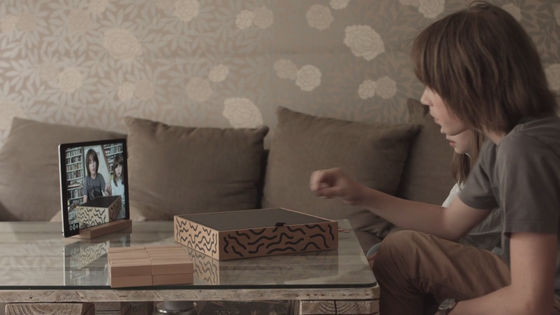 First put a blue magnet seal on the pedestal, a blue dwarf appeared from the hole in the center.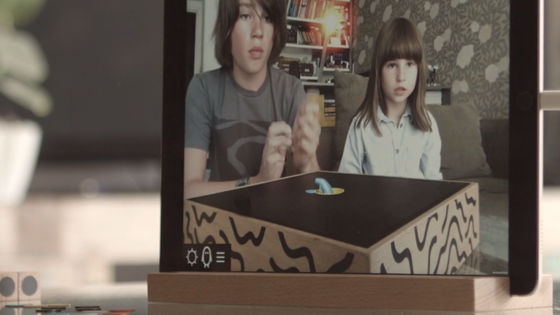 When the magnet seal is placed as if it is sticky, the dwarf moves.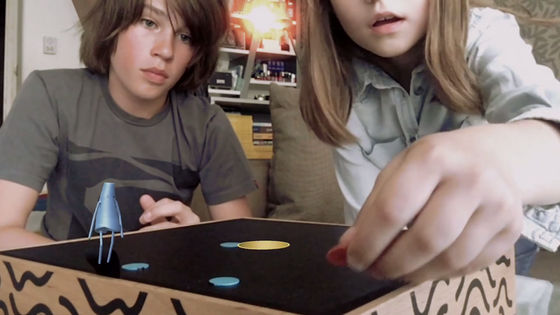 From the red magnet seal, trees grew.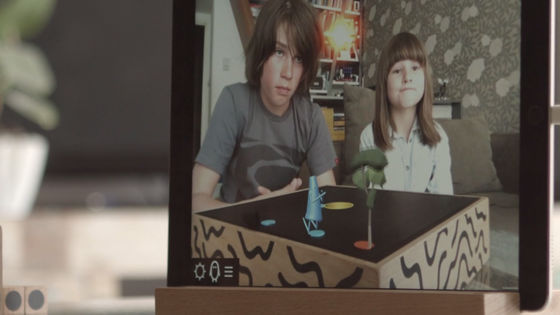 It is also possible to attach building blocks to the pedestal and the pedestal.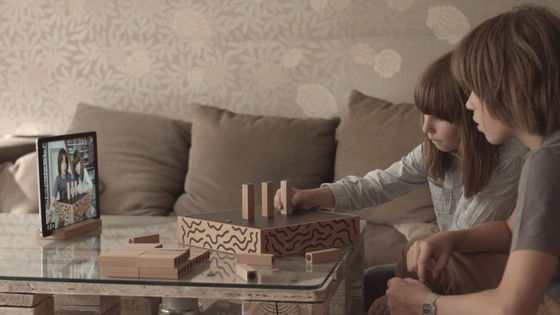 A dive jumps from the top of the building block!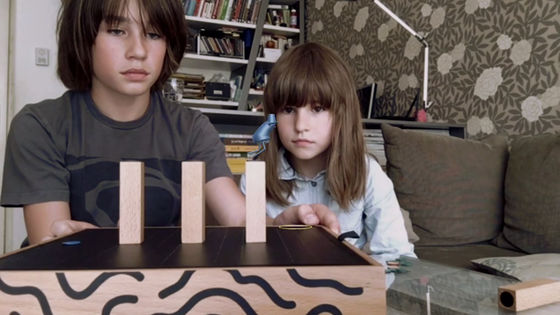 More and more building blocks will build up.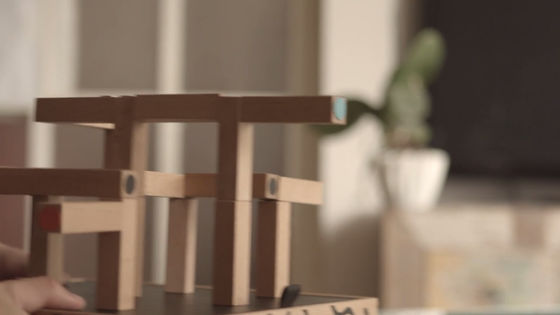 When the dwarf stood on the building block and turned the handle, water gushed out from the blue magnet and the top of the desk flooded.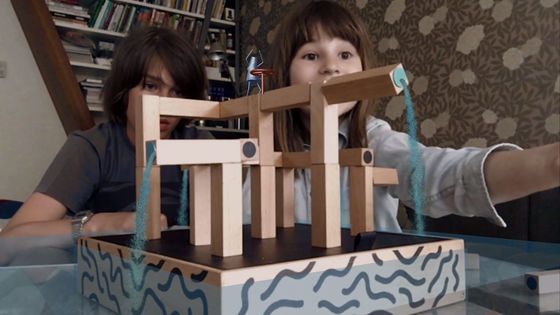 After play has finished, the dwarfs will return to the hole.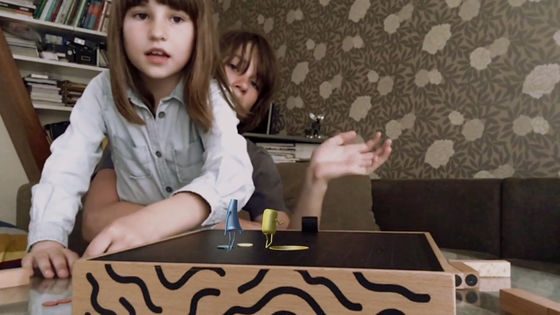 KOSKI is a graduation work by Václav Mlynář, a student of the Royal College of Art. Mlynář is a company dealing in product design, furniture design, interior design etc while studying abroadStudio deFORMWe are currently working in London.