Funassy became a refreshing pear-cut cheese tart PABLO "Funassie baked fresh cheese tart pear juice busher" Tasting review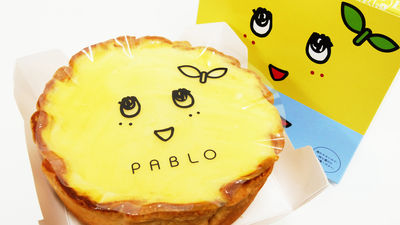 PABLO of a fluffy cheese tart specialty shop that you can choose between grilled and refreshing, "July 4th"Pears' Day"A cheese tart that collaborated with Fushi of pear fairy"Funassy baked freshly baked cheese tart pear juice bucherWe are now offering. I was concerned about the compatibility of fluffy cheese tart with pear juice, so I bought and tried it.

"Funatoshi baked freshly baked cheese tart pear juice bucher" will appear at some stores from July 4. Cheesecake Revolution! Freshly baked cheese tart specialty store PABLO (Pablo)
http://www.pablo3.com/news/detail/?seq=185

Funasshi baked fresh cheese tart pear juice busher is a design where the face of Funassy was drawn in a yellow and light blue box which imaged Funassy.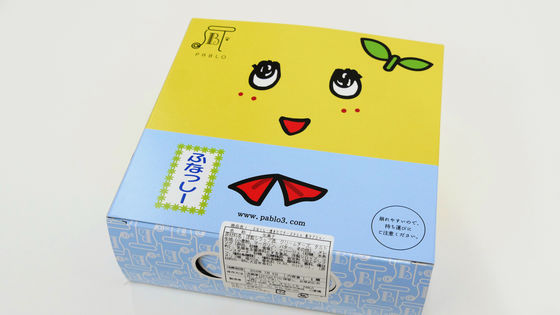 Raw material, pear syrup, pickled cheese, tart texture, meringue,Napaju, Pear syrup and so on.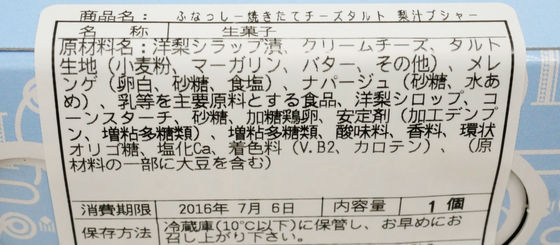 Open the box at once and take out the cheese tart.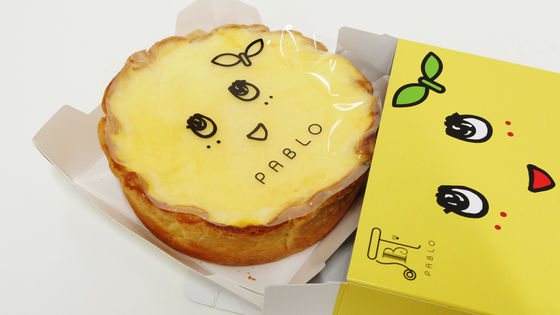 The face of Funassy is expressed by laying transparent film with illustration on cheese tart.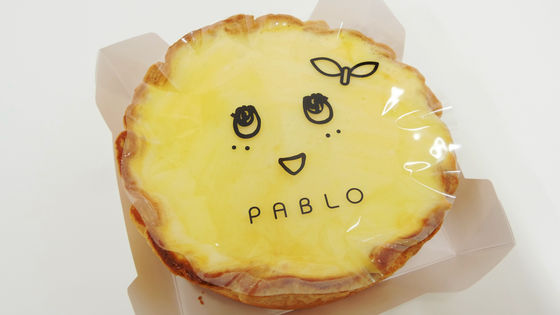 The diameter of the tart is about 15 cm, and it is about the same length as the long side of the iPhone 6 s Plus.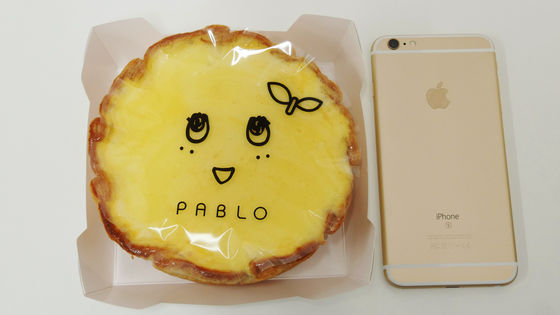 The height is about two-thirds of the short side of the iPhone.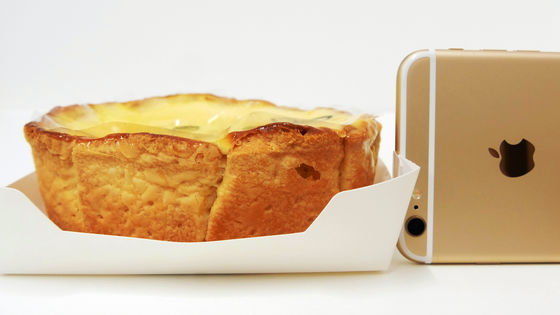 When peeling the film, the transparent pear-like jelly on the tart surface smells softly.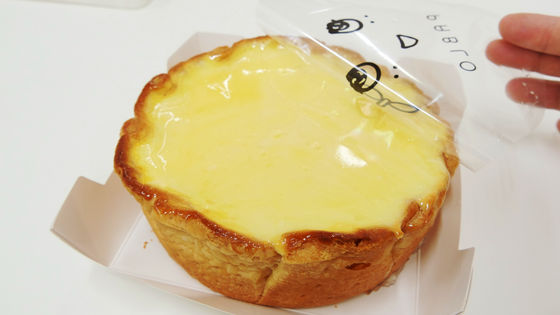 There is no particular topping, it looks like a tsurun.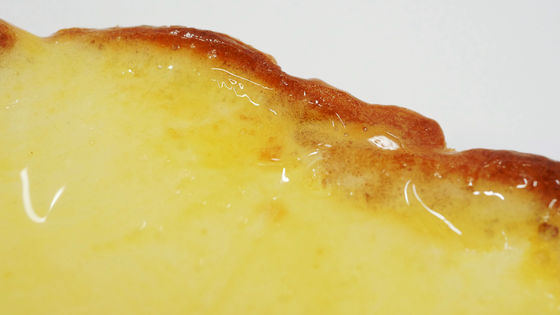 On the inside of the tart fabric, compote with pear sweet boiled in.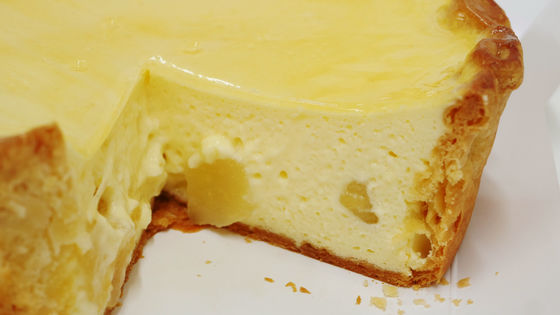 When separating, Funatic S is no longer a shadow or shape, but the scent of pear is felt firmly.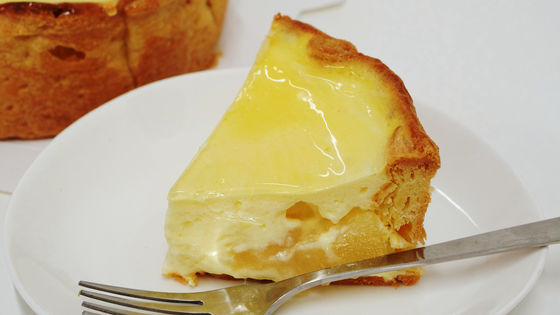 When eating, it combines refreshing sweetness and sourness of pear with fluffy cheese tarts, and it has a more rich taste than PABLO's normal cheese tart. From the pear jelly on the surface you can feel a refreshing acidity.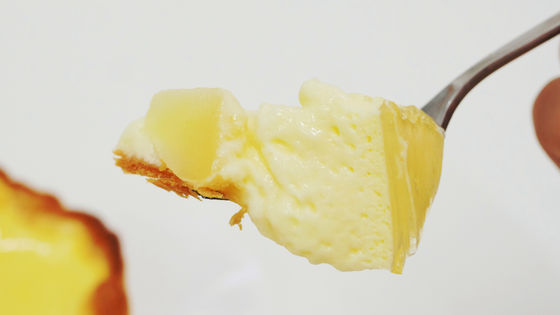 While syrup pickled pear is slightly softened, you can enjoy a pear-like texture that is sharp and sharp.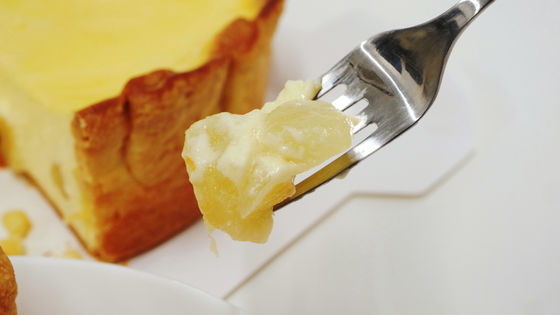 The tart's outside pie cloth is crispy and the rich flavor of butter spreads in the mouth. The feeling of the texture of fluffy cheese tart and pie cloth was also good feeling.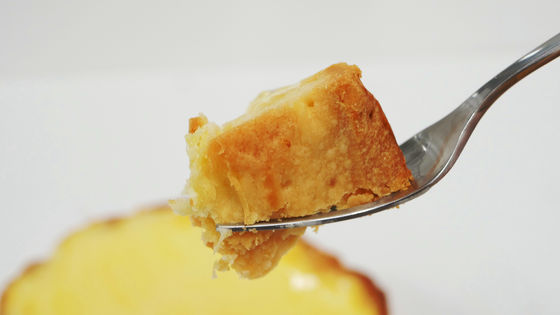 In addition, the sales price of funassie baked freshly baked cheese tart pear juice bucher is 1500 yen including tax. Limited time sale from July 4 (Monday) to July 18 (Monday) 2016 PABLO Omotesando branch / LaLaport Tachikawa Tatei store / Shinsaibashi store / Dotonbori store / Keihan department store Sumino Boat store and It is getting.