New MacBook Pro is a big upgrade with thin and light weight & Touch ID with fingerprint authentication function installed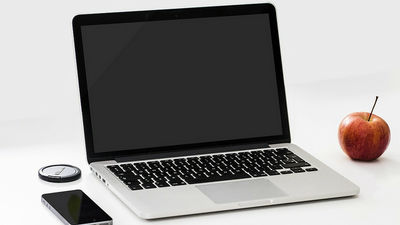 ByMorning train

In the fourth quarter of 2016, Apple will release a high-end / MacBook Pro that is thinner and lighter than the previous model and equipped with Touch ID and touch bar of OLED display, and KGI famous as an analyst for Apple related products Mr. Min Qi and Mr. Kuo of securities reveal it.

2016 MacBook Pro May Include OLED Display Touch Bar and Touch ID - Mac Rumors
http://www.macrumors.com/2016/05/23/macbook-pro-2016-oled-display-touch-bar/

There are two types of Apple's MacBook Pro lineup, 13 inch model and 15 inch model, but in the fourth quarter of 2016 a new model will be released with these two sizes. The new MacBook Pro employs a thinner, lightweight form factor, equipped with "Touch ID" which is a fingerprint authentication function installed on iPhone and iPad. Furthermore, function keys on the top of the keyboard are expected to evolve to OLED display touchbars. In addition, it seems that it adopts the USB-Type C port as well as the new MacBook and also has Thunderbolt 3 port.

Analyst Kuo says that this update for MacBook Pro "will be very important." In the new thin and light MacBook Pro, a new metal injection mold is used for the hinge part, and the same butterfly structure as keyboard will be adopted as MacBook.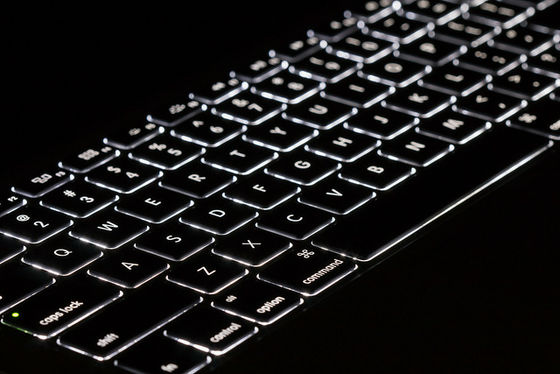 ByRavi Shah

Although it is expected that Touch ID will be installed, it is also reported that Apple's engineer is developing a function to unlock Mac with iPhone's Touch ID.

Is the official function that can unlock Mac from iPhone with Touch ID (fingerprint authentication) installed in next OS X - GIGAZINE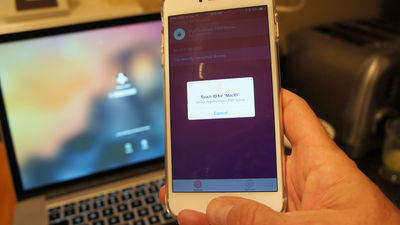 Also, Mr. Kuo estimates that Apple will renew all three lineups of MacBook Air, MacBook, and MacBook Pro in 2016, and when it comes to positioning such as high-end model MacBook Pro, middle range MacBook, entry model MacBook Air I'm watching it.

In addition, we are also forecasting that the new MacBook Pro will include AMD's new 400 Series Polaris graphics chip (GPU) in the top model, in addition to the faster Intel Skylake processor.