Apple expects to have high resolution, low power consumption organic EL display on "iPhone 8"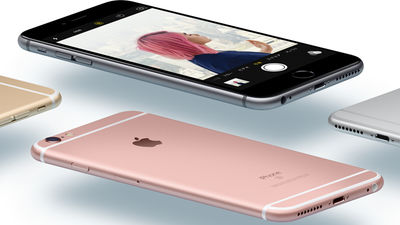 Apple has released a new iPhone every fall around, but not already "iPhone 7" (tentative name) that is expected to appear in the fall of 2016, it is already in the "iPhone 8" which is expected to appear in 2017 There are also investors who are targeting. Meanwhile, from the financial information of companies supplying parts to Apple, "Apple plans to install a new type of organic EL display on iPhone 8" has been reported.

Apple's Suppliers Gear Up to Bring New Screens to 2017 iPhone - Bloomberg
http://www.bloomberg.com/news/articles/2016-05-23/apple-s-suppliers-gear-up-to-bring-new-screens-to-2017-iphone



As Apple prepares switch to OLED for 2017, suppliers seeing huge jump in orders | 9to 5Mac
http://9to5mac.com/2016/05/23/oled-iphone-8-2017-suppliers/

Applied Materials, major manufacturer of display, has four times as many orders for display production as in the same period of the previous yearIncrease to $ 700 million (about 76.5 billion yen)We announced that it was. A large volume of orders is seen as being prepared by Apple for iPhone 8 and Applied Material says, "It takes at least nine months to make an organic EL display, so we changed the manufacturing machinery significantly There is comment.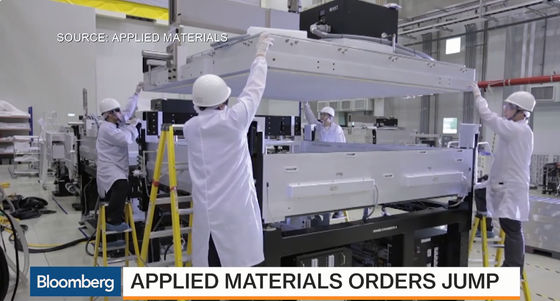 Organic EL display does not need backlight, so it can be made thinner than liquid crystal display. In addition, it has the advantage that it can display more clear and high resolution video and less battery consumption.

Investment bankPiper Jaffray"Part supplier seems to be preparing facilities for parts shipment in the autumn of 2017. iPhone 8, which is expected to appear in 2017, is much more expensive than iPhone 7 in 2016," said Mr. Gene Munste, analyst, There will be shocking updates added, "he said.

In addition to Applied Materials, companies such as Sharp, LG, Samsung and others supplying displays to Apple are reportedly increasing investment in display technology for the 2017 iPhone as well.

LG decided to invest capital for OLED display with over 1 trillion yen towards future iPhone installation - GIGAZINE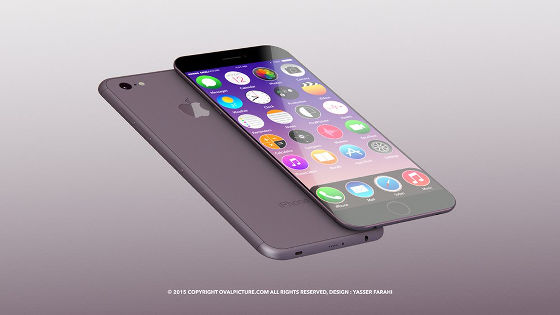 In addition, the circuit diagram of "iPhone 7", which is expected to appear in the fall of 2016, is leaked, it turned out that iPhone 7 Plus of a large size loads a dual camera. Also on the new iPhoneSmart Connector is installedThere was also a rumor that there was rumor that, the latest leak information knows that Smart Connector is not expected to be installed on both sizes.

New iPhone 7 schematic images show dual-camera exclusive to Plus model, no Smart Connector | 9to 5Mac
http://9to5mac.com/2016/05/23/iphone-7-plus-dual-camera-no-smart-connector/