OK night bus "SleepBus" even if you are sleeping in bed after arrival at your destination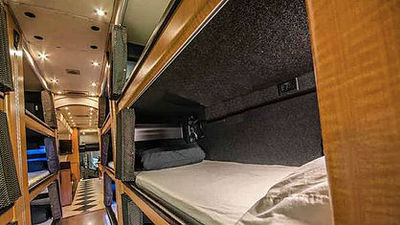 The night bus is taken as far as the destination while sleeping so it is very convenient to use the time from the morning of the next day but sometimes "arrival is a bit too early, so I have to crush the time somewhere" There is that. As if to solve such inconvenience, we will be connecting "between San Francisco and Los Angeles"SleepBusThere is a service called OK even if you are sleeping as it is until the checkout time since the arrival of the bus.

Sleepbus-home
http://www.sleepbus.co/

Would You Take A Redeye Flat Bed Bus Service Between SF & amp; LA? - One Mile at a Time
http://onemileatatime.boardingarea.com/2016/04/21/sleepbus-flat-bed-bus/

There's a Bus With Wi-Fi That Will Take You From L.A. to SF While You Sleep for $ 48
http://nextshark.com/sleepbus-startup-travel-sf-la/

The bus started a test operation in April 2016. As soon as the tickets are sold out, the company has decided to add 10 buses.

The appearance of the vehicle looks something like this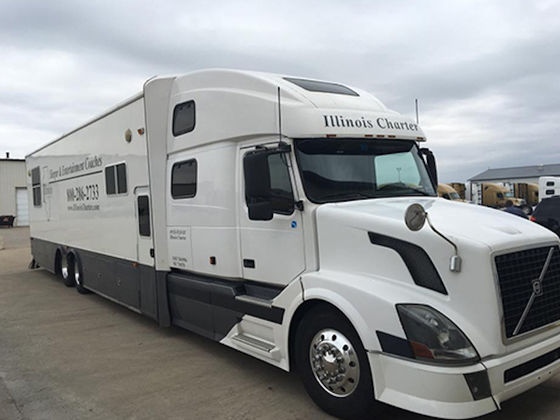 There is a taste of "a remodeled truck" for a moment.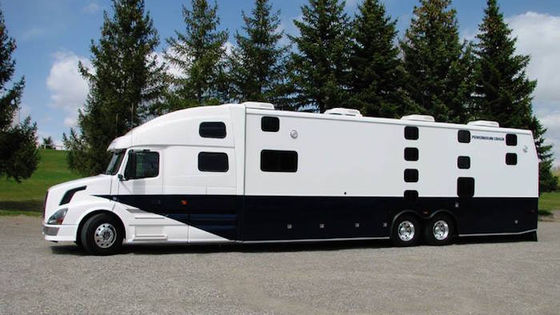 The inside of the car is thus a three-stage bed, and the aisle side is partitioned by a curtain. Each bed is double bed size, complete with reading lights and Wi-Fi.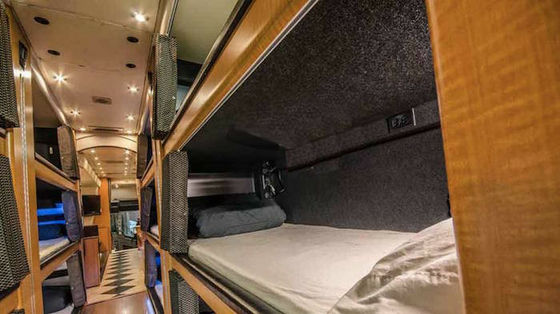 There is also a box seat with a table. Tea and coffee are also in place and 20 people are in the test running.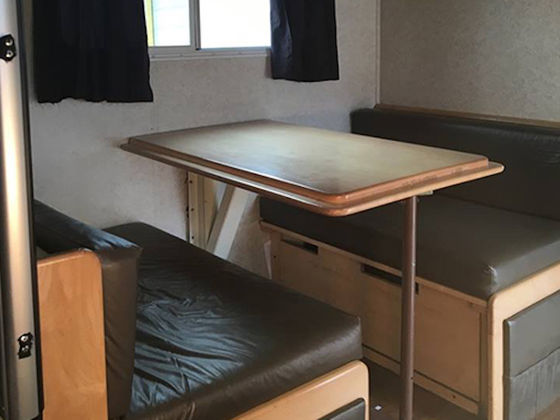 The bus departed at 23 o'clock and arrived at the destination around 6 o'clock the next day. Although it is OK to get off at once, 7:30 is "check out time", so it is OK even if you are sleeping in bed so far.

It is said that the price during the test is scheduled to rise to 48 dollars (about 5200 yen) and at the service in time to 65 dollars (about 7000 yen), but some people say that it can be relaxed in the car after arrival early in the morning Service that is saved considerably. It's a little flying from San Francisco to Los Angeles by airplane, but if you want to make traveling expenses cheap, even this bus is quite ant.

In Japan, the bus which becomes full flat like this Sleep Bus is not approved by the Ministry of Land, Infrastructure and Transport.
in Ride, Posted by logc_nt