It was not only pork ban but we decided to visit Yanmar headquarters for a "Muslim Friendly" employee cafeterium that thoroughly upgraded the use of tableware and cooked time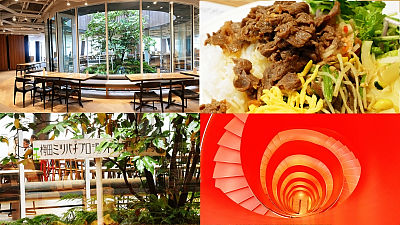 It is forbidden to eat pork in Islam, and Muslims living in Japan have ice and margarine ingredients derived from pigs, so it may be troublesome to eat. Comprehensive industrial machine maker'sYanmarHas begun to respond to Muslim Friendly from March 2016. In addition to providing a fairly thorough Muslim Friendly Menu at the headquarters cafeteria, we also made a prayer room inside the company, so we actually went and watched it It was.

Yanmar
https://www.yanmar.com/jp/

The Yanmar head office is located just in front of Hankyu Umeda station. It is a building that contains GU and UNIQLO etc.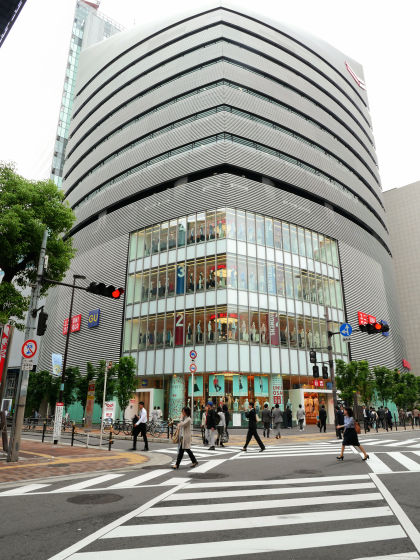 When entering from the front entrance ......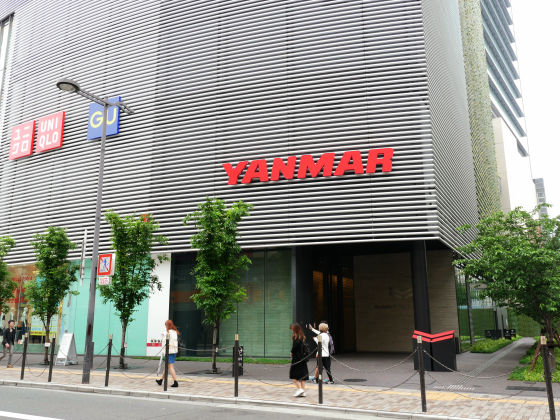 Inside is like this. Sarasara and water flow, surprisingly the luxurious space like hotel suddenly appears.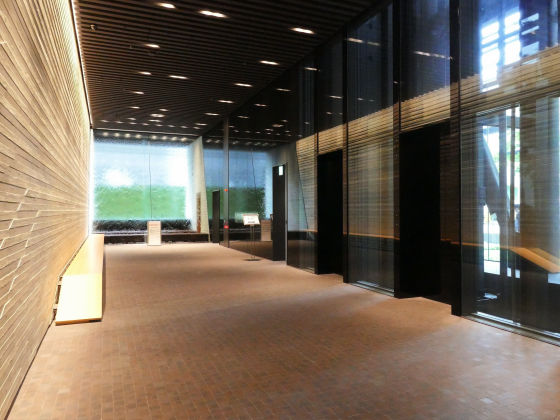 When I got up to the 12th floor with an elevator, I arrived at Yanmar's company 'Premium Marche CAFE'. The entrance is unified with black and grain and it is modern.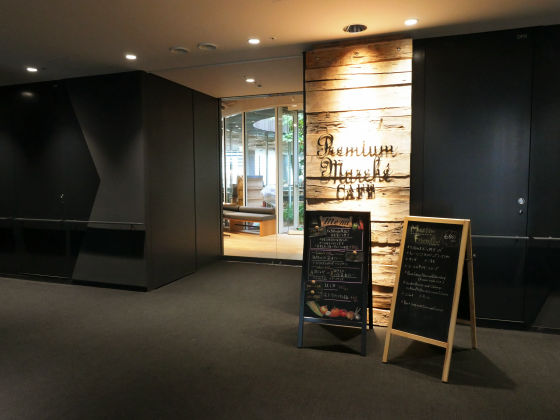 A menu board in front of the door. In addition to PREMAR SET (800 yen) centered on "Sakura no yuan sauce homemade sushi roll" at the left board, butter sauce saute (350 yen), salmon don bowl (390 yen), warm ball chill Bamboo noodles (460 yen) etc are written ... ...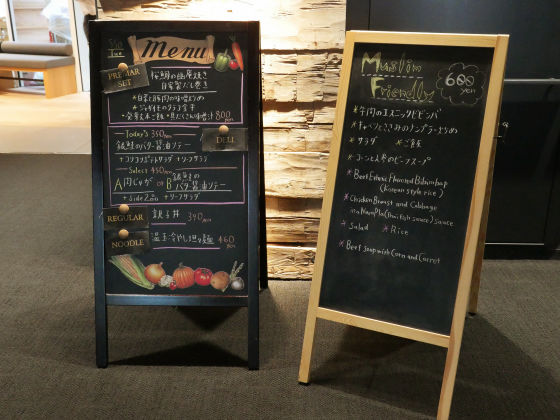 On the right was a menu of Muslim Friendly set (600 yen) written.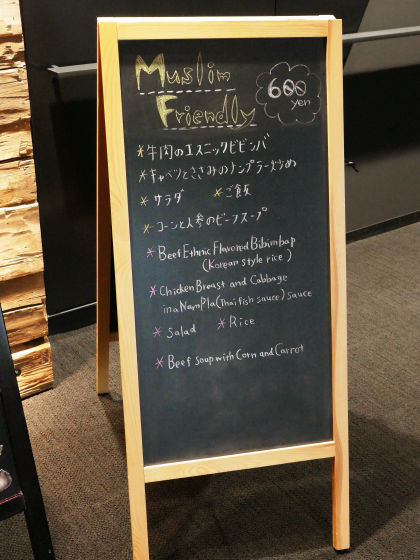 Atmosphere inside the cafeteria is said to be a shop but there is no sense of incongruity, a cafe-like atmosphere.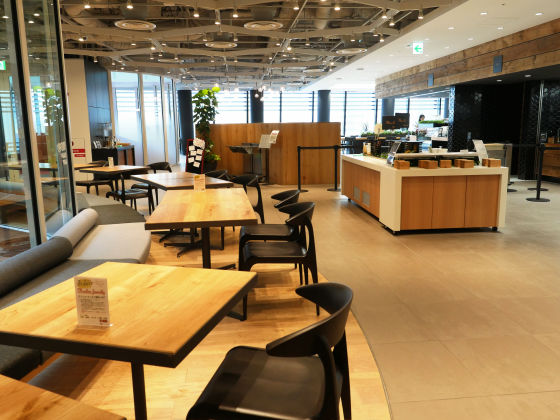 Table seats and ... ...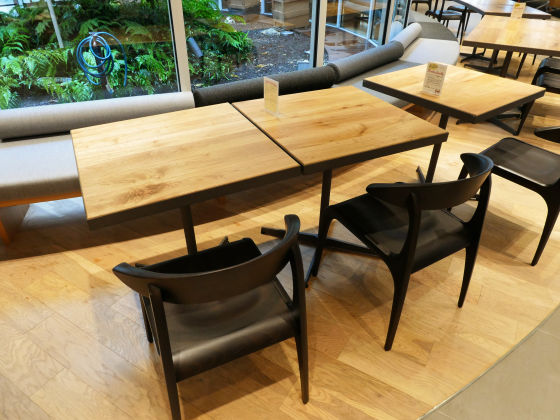 Sofa seat



There were also seats that seemed to be rude without heart.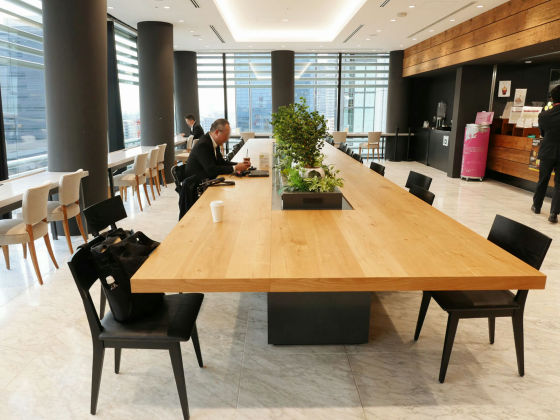 Furthermore, vegetables provided by farmers using Yanmar's agricultural machinery are used for the cafeteria menu, especially vegetables are used in PREMAR SET.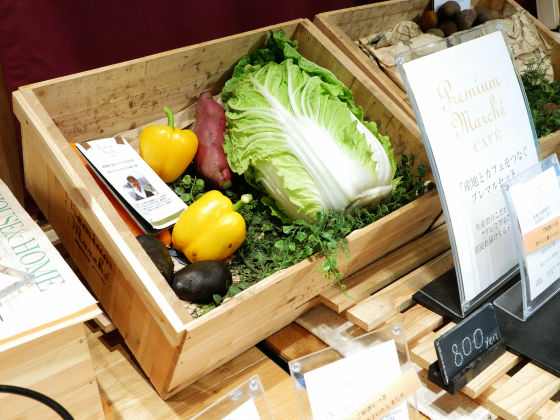 The picture of the producer was decorated properly.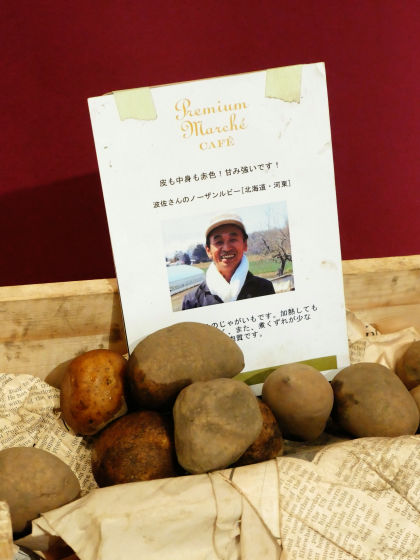 salad bar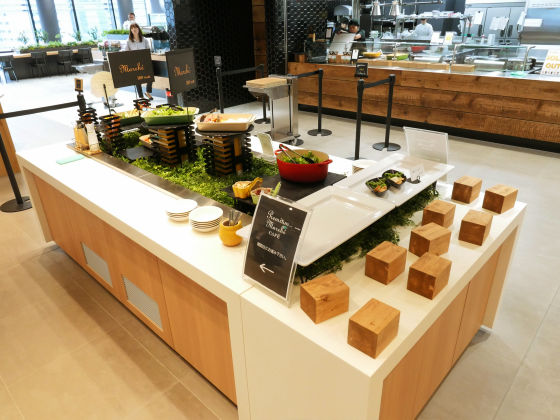 And apart from the counter that provides usual meals ......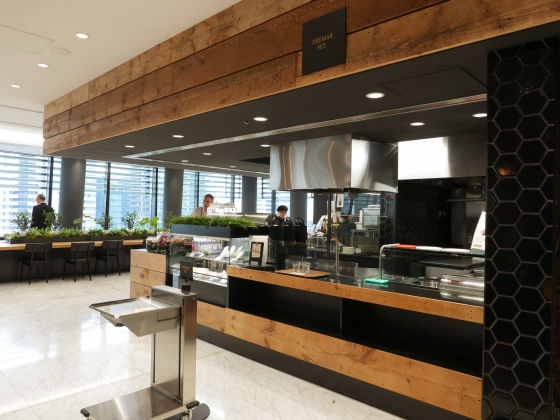 There is a counter dedicated to the Muslim Friendly Menu.



"Because Muslim Friendly Menu uses exclusive ones in foodstuffs, condiments and tableware, please do not use general seasonings", found a precautionary note. When I heard "Muslim Friendly" I thought "Do not use pork?", But in the Muslim Friendly menu of the Yanmar Restaurant, not to mention that it does not include pork and alcohol in the menu, as well as pots and bowls We also use the cooking utensils and dishes such as utensils and dishes, cleaned and stored separately from the general menu, and furthermore Muslim employees do not worry about oil splashes using pigs, It is the first time to shift it.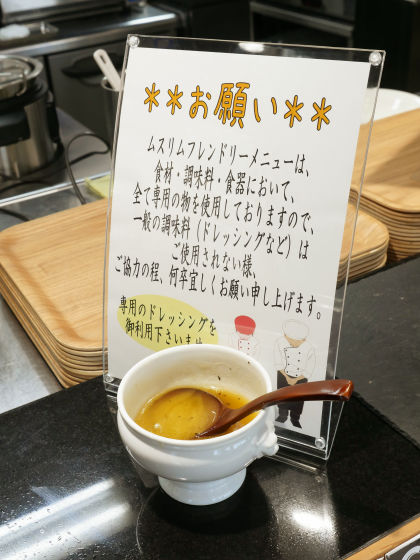 So that is the Muslim Friendly Menu on the day we covered this. 16 kinds of menus are provided for each season with daily change.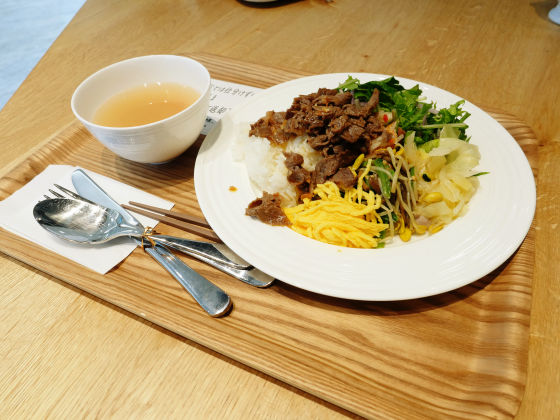 The main beef ethnic bibimbap. It seems that it is a Middle Eastern menu, and based on Korean food, there is no atmosphere like a Muslim feeling at once.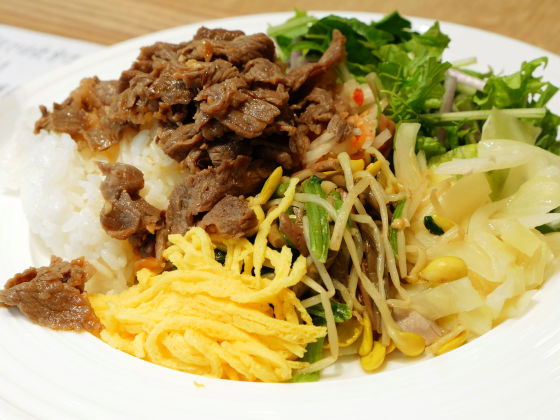 Since washing dishes are divided by Muslim Friendly Menu / General Menu, the following notes were on the tray so as not to make a mistake.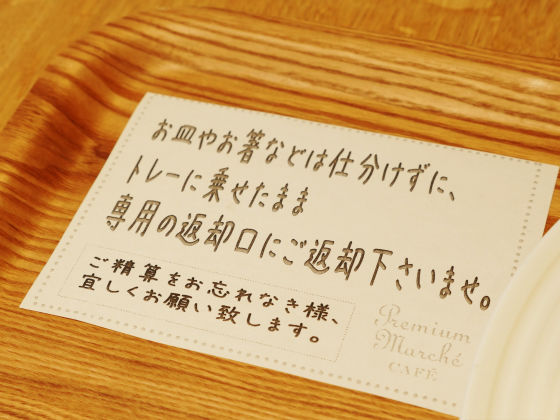 It is famous that pork meals are forbidden in Islam, but in addition,A fixed method (halal)Cow, chicken, sheep etc not slaughtered by, and pork extract, animal shortening, gelatin etc are also prohibited, so it seems that everything on the dish is HALAL certified food.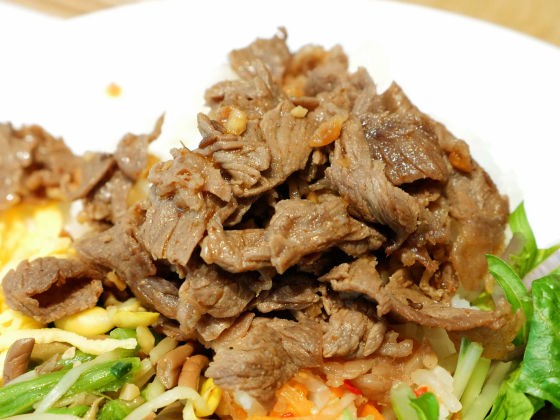 Stir-fried cabbage and scallop Sumo Noodle ...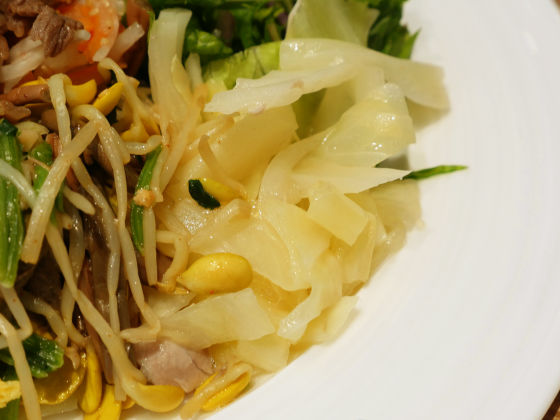 It is a functional vegetableKurenaSalad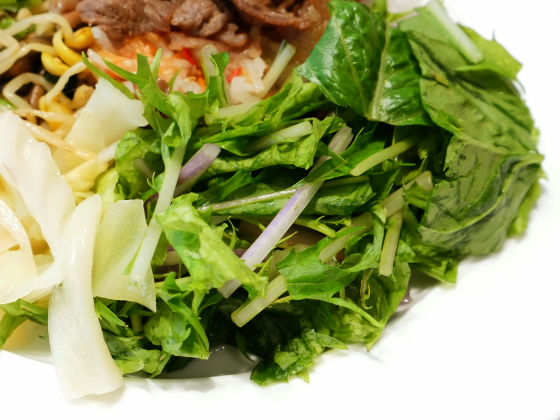 Dressing is also a special spec that animal oil and alcohol are not used at all.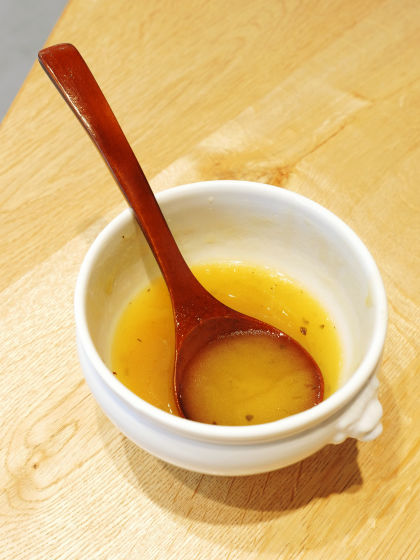 Even though it is used for carrots and corn soup, it is taken from a halal certified cattle, and pork etc. are not included at all.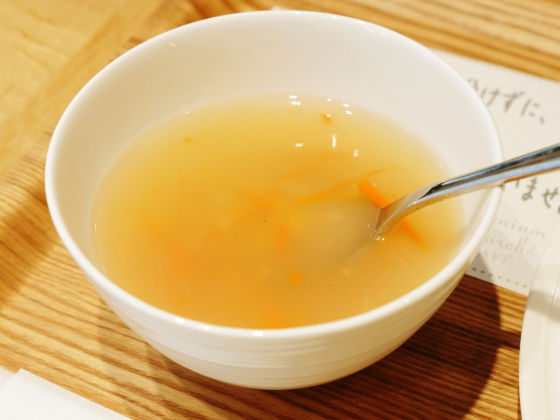 When actually trying to eat bibimbap, beef is sweet and seasoned and taste is just right without taste either thin or dark. The bass is bibimbap, but spinach and bean sprouts NamurucuminIt is scented with Muslim people who like ethnic dishes even if they are not Muslims, and they are likely to eat it. Premium Marche CAFEConcept of healthAlthough it is said that it is meaningless without a taste, the Muslim Friendly Menu was also complete like eating at a shop outside.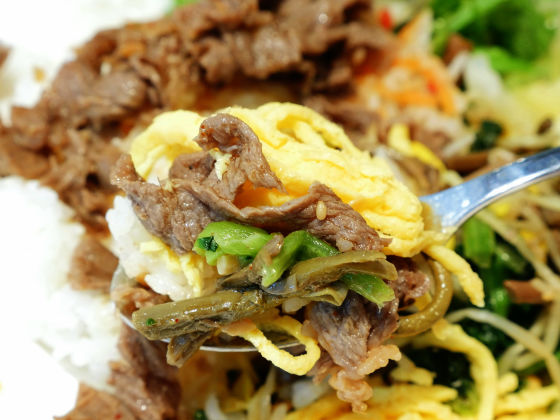 The red mortar used in the saladYanmar SymbiosisIt was cultivated by hydroponics with. Just a little pedunculated mizuna · red masters maintain eye health and liver functionAnthocyaninIt seems that it contains ten times more than regular mizuna.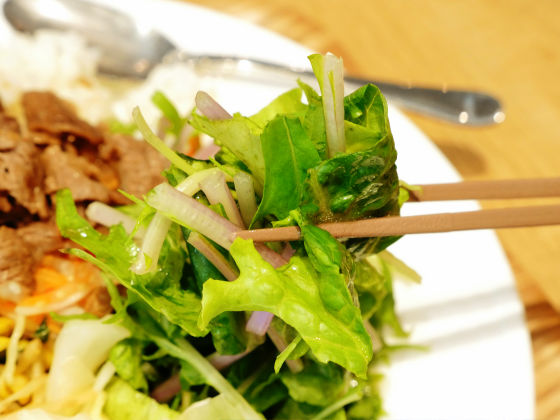 Stir-fried cabbage and scallop Sasami was a refreshing seasoning.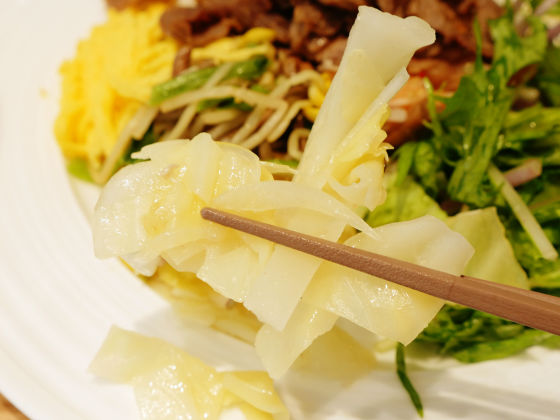 The reason why the Muslim Friendly Menu was born in Yanmar's company food was the employee and Muslim Ibra Gimbob Shohruhbek (IBRAGIMOV Shohruhbek) issued an idea. The headquarters of Yanmar was renewed in November 2014, and the dining room was renewed, but he said that Shohalfbek came to the cafeteria and noticed that there was not much to eat. Normally, people choose lunch as "I'd like to eat", but in the case of Shohalfbek, because I had to choose "what I can eat", everyday choices were "salmon · mackerel · Salmon · mackerel ...... "repeatedly, often when you do not have time to eat out in a hurry.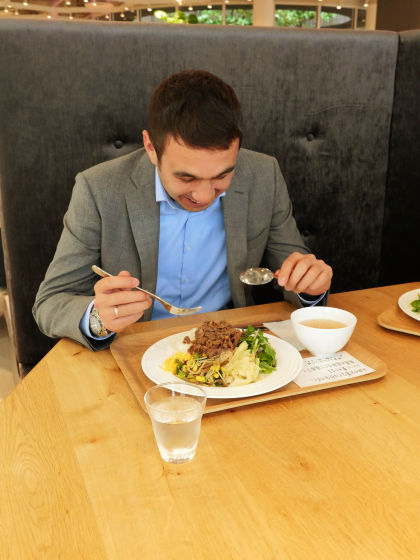 Mr. Shohalf Beck consulted with the General Affairs Department about "If you could prepare a box lunch ..." as a matter of fact, so that we can respond when there are Muslim guests other than our employees, It seems that development of Muslim Friendly Menu has started. And we started with a meeting called "What is it with Muslim?" And eventually it reached the offer of a Muslim Friendly menu cooked on the spot, not a box lunch or a retort. While the number of Yanmar employees who combined the head office and the office of another building is about 1,200 people, the number of current Muslim employees is 4, so "I did not think that I could honestly do so until then," Shohalf Mr. Beck said.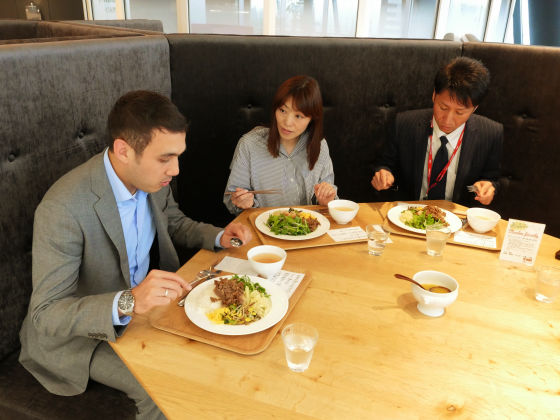 However, the Muslim Friendly Menu is popular with other employees, so it has been sold out and it has not been eaten about twice in the past.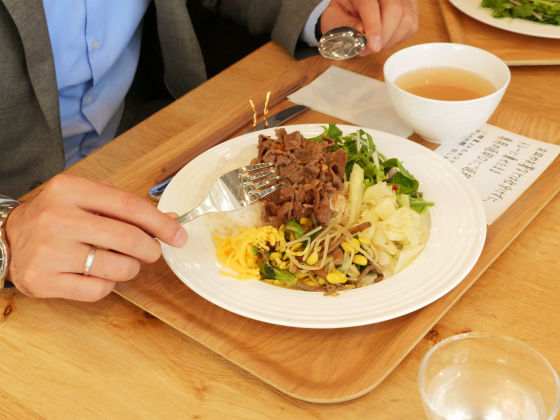 After eating, I will return the tableware ... ...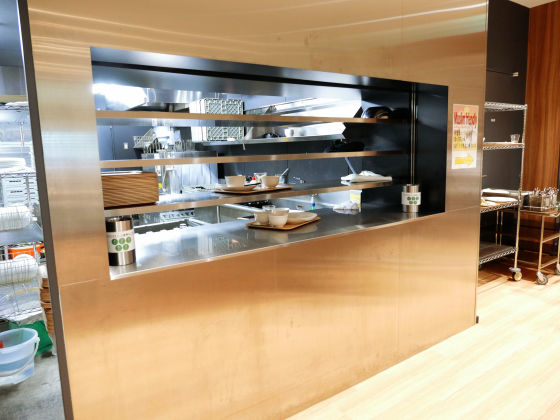 Muslim Friendly Menu is a system to return to another shelf.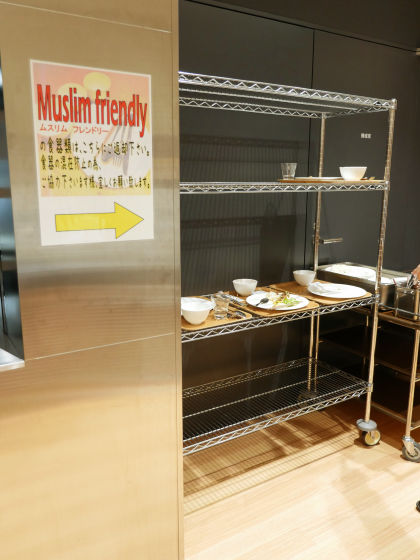 Furthermore, as we go through the dining room and walk down the aisle ...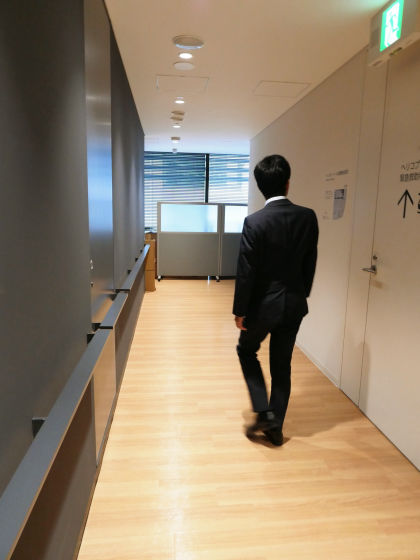 Characters of "PRAYER ROOM (prayer room)".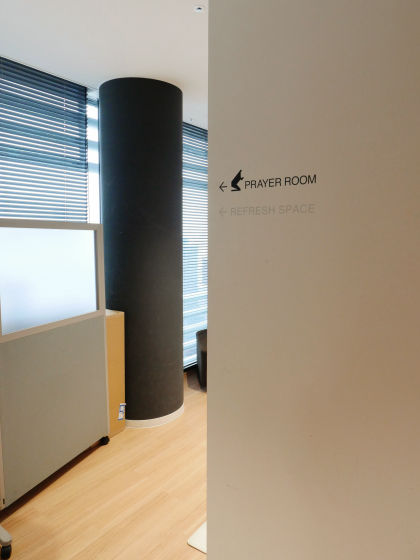 Going further back ... ...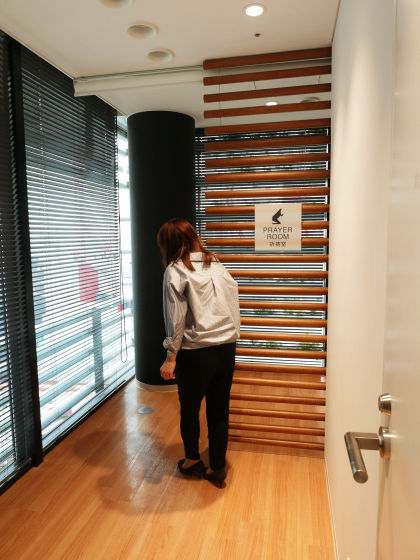 In the past, the space which was used as a break room is prepared as a dedicated room for worship.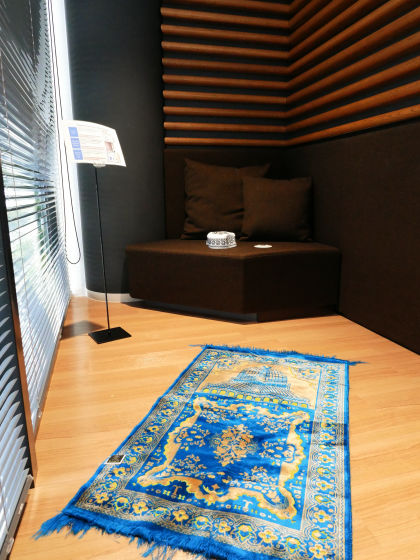 Matt is like this.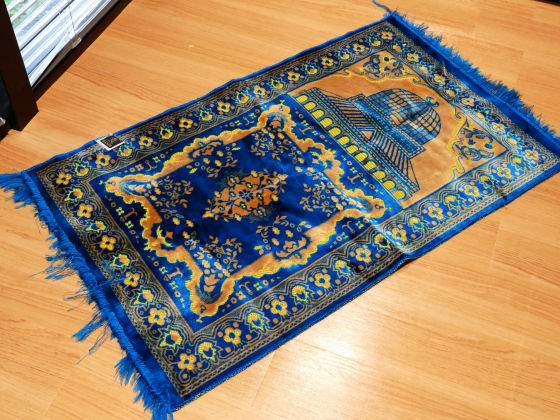 A hat and a compass are prepared on the sofa ......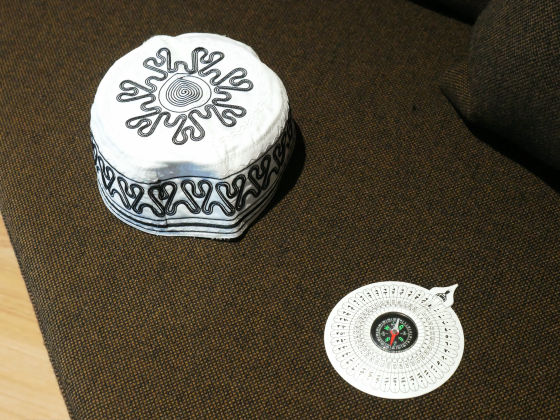 If you lower the blind you do not have to worry about people's eyes, so you can concentrate on worship.



When I came back to the dining room from the prayer room, I found a colonnade in the center.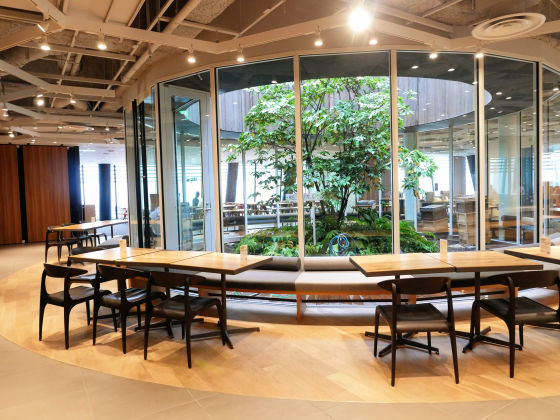 something"Umeda bee projectThere is a bill standing.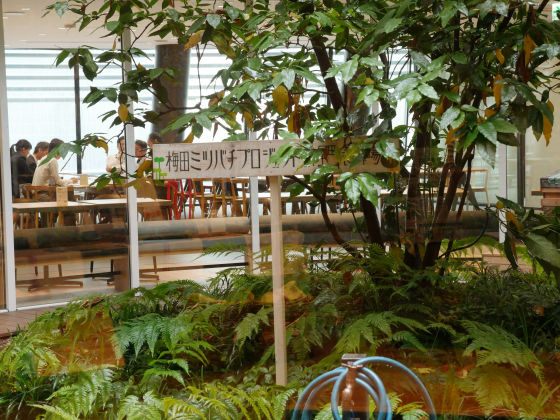 If you look closely, there are birdhouse like beekeepers who watch on TV ... ...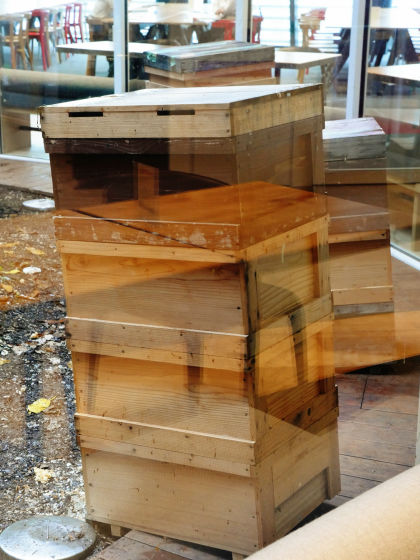 A honeycomb is full under the box. It is a scene that I can not think of a building in the middle of Umeda.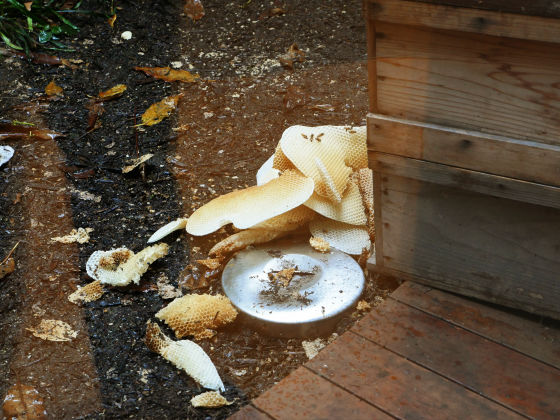 Also, when you leave the door in the middle of the dining room ... ...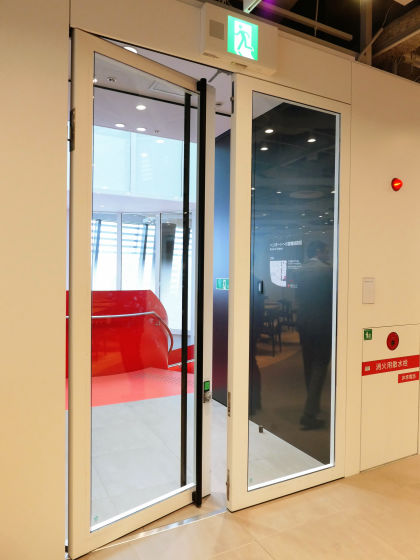 There was a bright red staircase.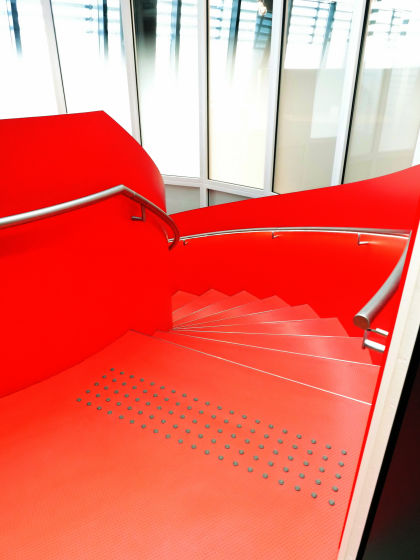 The ceiling is glassed and natural daylight is taken in.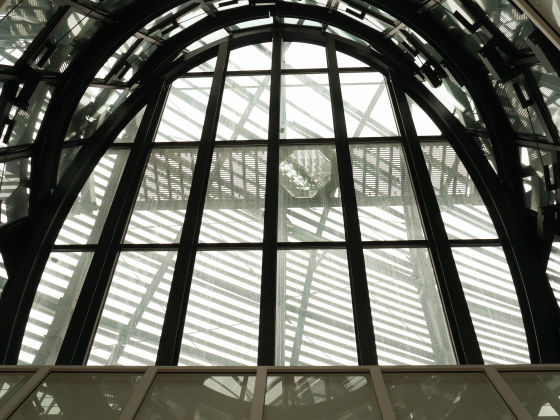 And looking down, the spiral staircase is red. According to the diesel engine that Yanmar was successfully miniaturized for the first time in the world, it was made by imaging the interior of a cylinder with heat. Because the glass-lined rooms are lined up along the stairs, it seems to be a mechanism that allows you to grasp the inside of the company by using the stairs.