Identify with 'face recognition' from the photos uploaded to SNS whether women have ever appeared in adult videos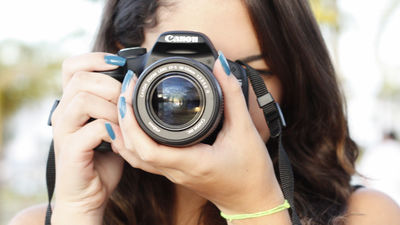 by
Marcelle Lucena
Face recognition system '
FindFace
', which was developed as a service to find out the photos of the same person from photos of falling apart uploaded to SNS, is useful for crime etc. Was reported to be at risk. Under the circumstances, there is an evil thing that uses FindFace to match a woman's photo on a SNS with an adult video to identify the identity of the AV actress.
Facial Recognition Service Becomes a Weapon Against Russian Porn Actresses-Global Voices Advocacy
https://advox.globalvoices.org/2016/04/22/facial-recognition-service-becomes-a-weapon-against-russian-porn-actresses/
Software engineer Andrei Mima took photos of two women on the streets of St. Petersburg, Russia six years ago in 2010, but did not exchange contacts with each other, so she did not pass photos for six years And. Knowing the appearance of FindFace, Mima succeeded in communicating with two women using FindFace on the Russian SNS '
Vkontakte
' in March 2016, and FindFace has attracted a lot of attention. At the same time, a privacy issue was thrown into FindFace because of the ability to identify individuals from photos.
Therefore, in order to show how high the risk of exploiting the face recognition technology by FindFace is high, in the first half of April 2016, a young artist Egor Tsvetkov voyages the users of the subway randomly in St. Petersburg and finds Conduct activities to find personal pages by using them to match images on Vkontakte. He has succeeded in identifying the person with a probability of 70%.
'Your Face Is Big Data' to identify SNS from photos taken on the subway and compare with profile photos-GIGAZINE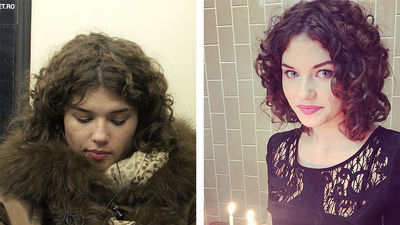 Tsvetkov mentioned the dangers of face recognition technology, 'serial killers and money lenders could exploit FindFace to catch up with the target.' It should be said as Mr. Tsvetkov's concern, the movement 'uncovering the identity of the anonymous AV actress' started on April 9, 2016 at Dvach, an internet bulletin board in Russia.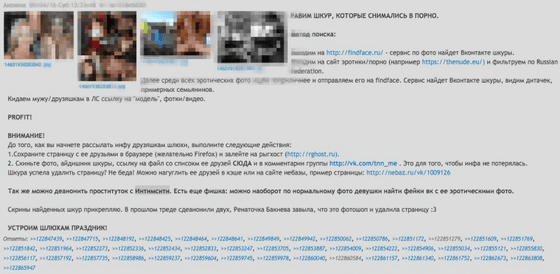 Dvach users will use the photos and adult video images uploaded to FindFace to identify personal information such as AV actress real names, save Vkontakte's profile page and send it to female family and friends I went into action.

Based on an image of an adult video showing female nudes ......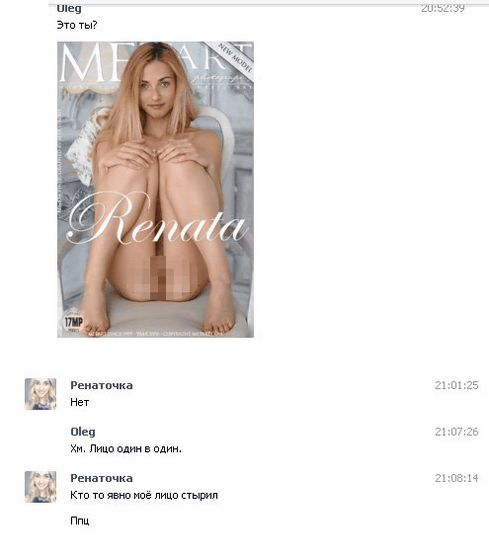 Identifying the identity of women from photos of women uploaded to Vkontakte.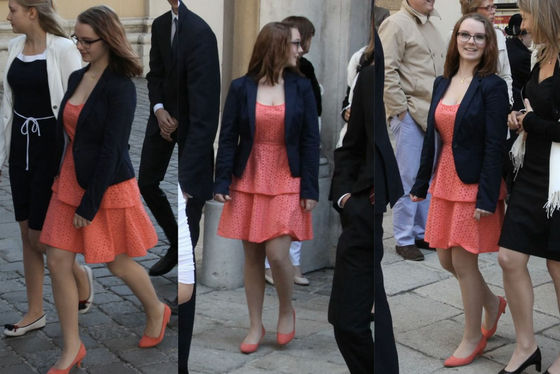 In this movement, not only AV actresses, but also the site called Intimcity, which offers prostitution services, is targeted. Dvach users who participated in the movement commented that 'the motivation of the movement is a moral anger'. Furthermore, the movement was not limited to Dvach, and a community was created in Tsvetkov, and the image of the profile page was uploaded to save information in case the woman erases the profile page.

However, in response to complaints from the anti-sexist community, the AV actress specific community on Tsvetkov seems to have been shut down immediately. At the time of writing the article, when you visit the community page, it is displayed as 'This community is currently blocking because it was planning an attack on the page of Vkontakte or the community.'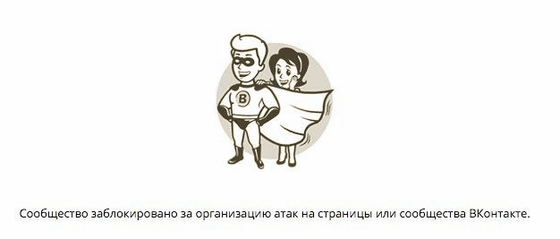 Maxim Perlin, who developed FindFace, says, 'Developers have no way to prevent abuse such as exploiting FindFace on Tsvetkov to uncover the identity of an AV actress.' Perlin has stated that the act of illegally uploading pornographic works is a felony in Russia, 'We are making every effort to protect Vkontakte users from malicious acts. We are always ready if we need information to find out who is involved in the creation. '