Lawson 's Kuge Kuen gianted & 3 types of taste collaborated "I'm going to eat Kuen dream mix taste" I tried it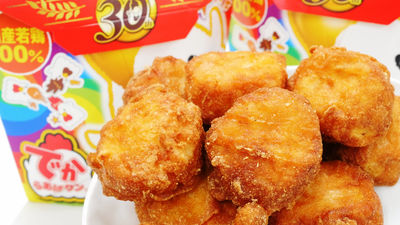 In 2016April FoolLawson 's announced "Dream of Kuen" was not a lie but it was actually commercialized, it was 40% larger than normal kuan, it mixed three kinds of taste "Mixed taste of Kuun YumeAs of April 5 (Tuesday) it is being offered at each LAWSON store. I was wondering what the taste of dreams is all over, so I bought and tried it.

Kuan Yume dream mix flavor released on April 5 (Tue)! Detailed information on "Dream of rice cake"! | Lawson Research Institute
http://www.lawson.co.jp/lab/karaagekun/art/1267908_5304.html

Kuan Yume 's mix flavor is in a package that imagined a rainbow.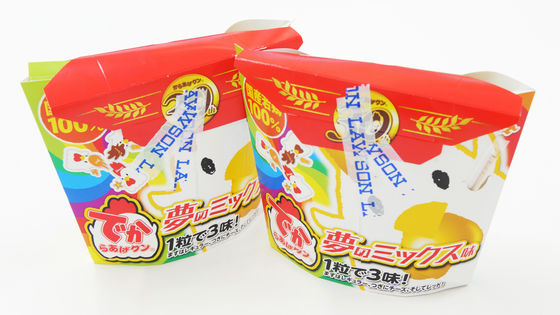 Kugefu Kun seriesIt is common that we use 100% domestic young chicken as raw material.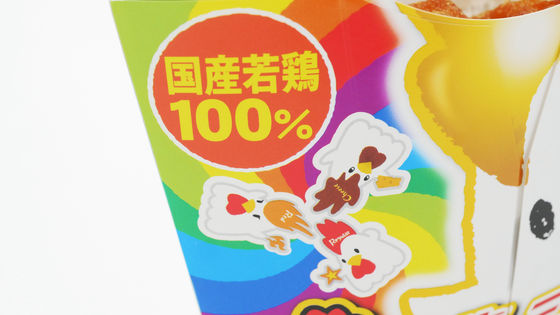 To celebrate the 30th anniversary of the launch of Kuen from 2016, it appeared as "40% larger than" Kuan "from the usual Kuan, and more regular clothes, regular meat is cheese & red It has a taste and a mix flavor that three tastes can enjoy with one grain.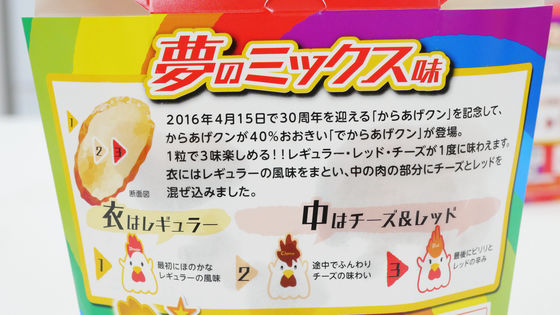 With 5 capsules per box, calories are 297 kcal.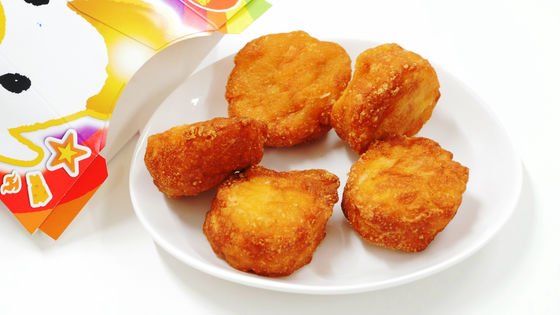 If you compare the size with Kuugaku regular, the thickness is both about the same, but the kugen raised is getting larger by a while.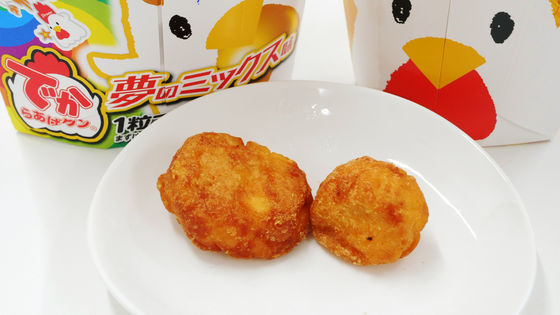 When you cut out the mix flavor of Kuen Yume, you can see that the white cheese and the red red meat are mixed together.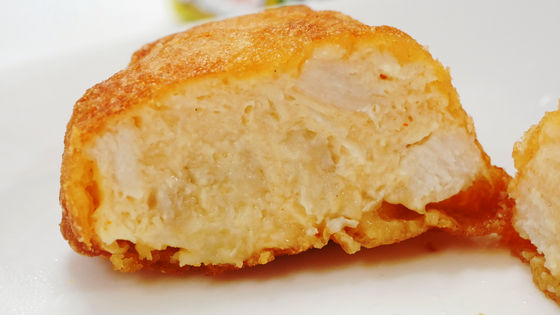 On the other hand, Kuyushira prepared for comparison is a whole feeling whitish.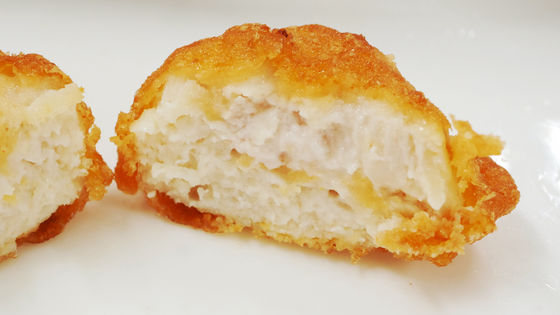 When I try to eat it, the clothes are crispy light touch, and the soy sauce based rough taste. Meat is first felt with the mild cheese flavor, and the taste of spicy spice mixes afterwards later.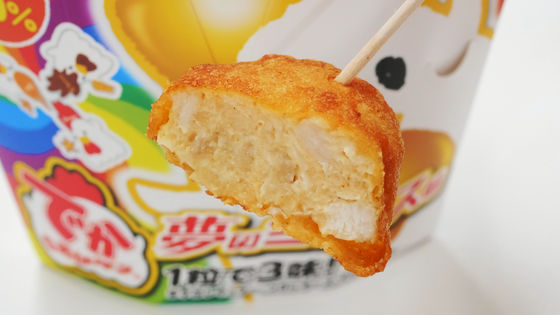 Because the size is bigger than normal raised kumu, feeling satiety was quite high when I could eat 5 grains per person.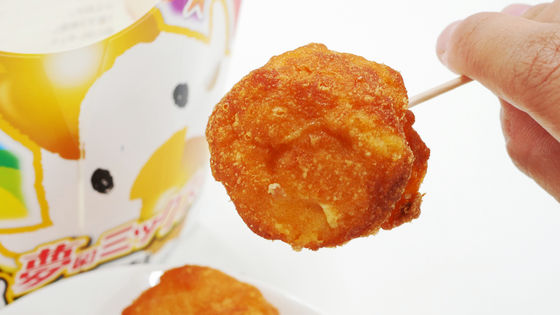 In addition, the price of "Kudara raised Kuun Yume Mix taste" is 268 yen per box including tax.