"E sports Olympics" will be held in Rio de Janeiro in August 2016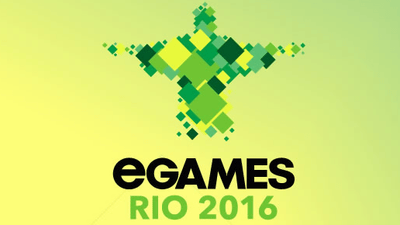 ESPORTS is showing excitement all over the world, including South Korea, and there are many international conventions with huge prize money. Also in JapanJapan Pro e Sports Federation establishedAnd the Ministry of Justice to a foreign pro gamerPolicy to issue box office visas (athlete visas)Esports are being recognized as a full-blown competition. An organization organizing such e-sports competitions "EGamesIs planning a world event conferring a gold medal to the e sports winner and will be held from August 5, 2016Rio de Janeiro Olympic GamesIn parallel with "E Sports Rio OlympicsWe announced the holding of the.

EGames - The pinnacle of competitive gaming
http://www.egames.org/#rio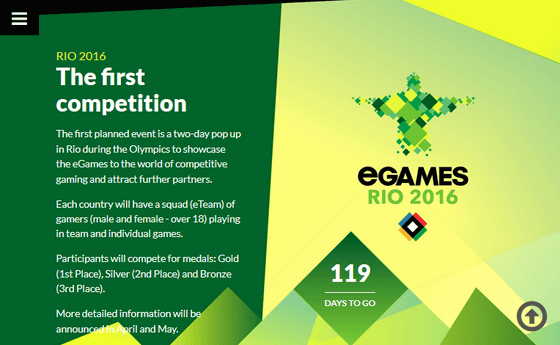 From April 6, 2016 under the auspices of the British government e-sports international convention "London Games Festival"Is held. EGames hosting this will hold the e-sports world competition betting the gold medal at the start of the London Games Festival.

The eGames World Tournament will be held in a 4 year cycle according to the Olympics held year, the first one being two days from August 5th when the Rio de Janeiro Olympic Games are held. Eligibility is over 18 years old, competition will be held by selecting national team from each country. Golden, silver and bronze medals will be awarded to the winners from the first to third teams as well as the Olympic Games, but the prize money is not set. Details will be announced again in April and May. EGames is said to be "an opportunity to take gold medals back home", it is to become a convention honored medals only to the end.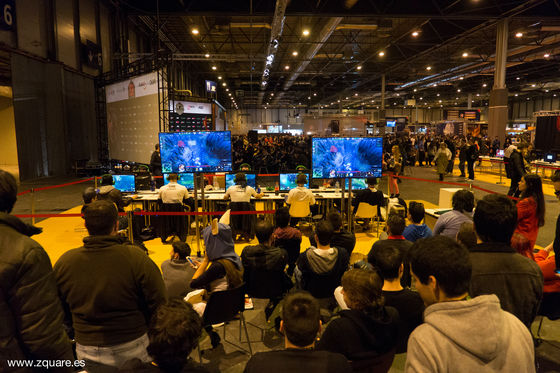 ByArtubr

In the future, eGames will hold a world event in conjunction with the Olympic Summer and Winter Games, eGames will host the e-Sports World Congress in parallel with the Korea-Pyeongchang Olympics in 2018 and Japan and Tokyo Olympics in 2020 We will preliminary to hold. In the year when the Olympic Games are not held there is a selection championship to decide the representative of each country, and in 2017 the British Championships London 2017 championship is scheduled. It is believed that "e sports Olympic Games" will be held in the future as British government support is provided, but for now it is the UK, the US, Canada and Brazil 4 It is only in the country.

In addition, although it is not clarified which game titles are to be competed, game media ·Rock, Paper, ShotgunHas published a questionnaire accompanied with expectation to eGames, and "League of Legends" "Dota 2" "Counter-Strike: Global Offensive" "Call of Duty" "Starcraft 2" is a promising candidate. Among the questions are: If the event is a tournament where "the pride of the nation" is bet, is there any other factor that the athlete wants to participate in? How can the athletes maintain their activities without prize money? " We are asking for countermeasures against the fact that prizes will not be issued as well as the Olympic Games.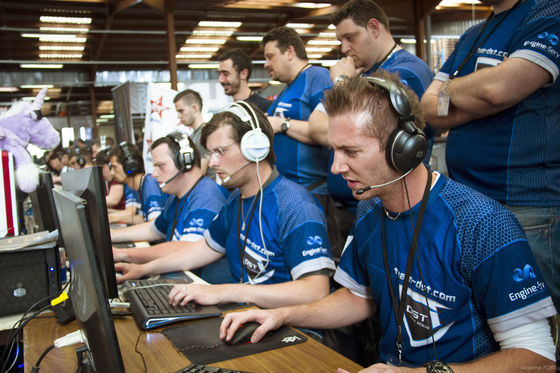 ByMaxime FORT
in Game, Posted by darkhorse_log