Dwango announces that it releases the animation production software "Studio Open Game" free of charge for Studio Ghibli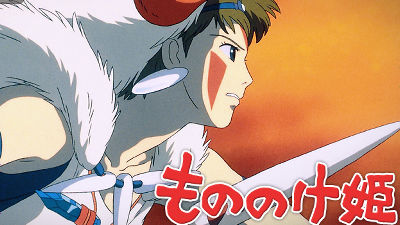 DwangoIs a software company in Italy · RomeDigital VideoBought its own animation production software "Toonz", and based on this acquisition, we developed our own "OpenToonzAnnounced that it will be released as open source software.

OpenToonz
https://opentoonz.github.io/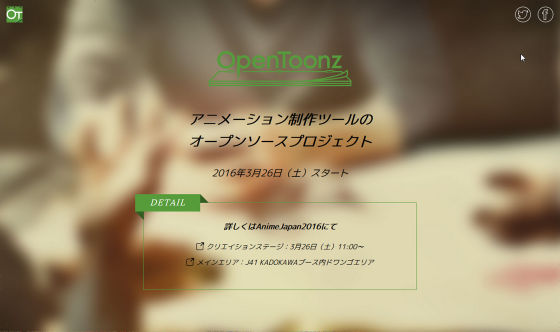 Toonz is software used also for the production of the movie "Princess Mononoke", and OpenToonz includes the feature "Toonz Ghibli Edition" for Studio Toyzu, which Studio Ghibli independently developed. Toonz Ghibli Edition is a customized source code inside Studio Ghibli, and it is used in finishing, color designation and photography process of almost all works since "Borrower Arrietty".

He is Executive Imaging Director of Studio GhibliAtsushi OkuiMr. commented as follows.

In 1995, "Toonz" was selected from the software that could be used at the time in order to produce a part of digital at the time of "Princess Mononoke" production. There was no sense of incompatibility even when mixed, and it was a condition that it was possible to work without stress even at the theater quality. Since then, I overcame the major version upgrade, I have used it while making improvements more easy to use. In order to open source this time, we can also offer Ghibli Edition. We hope that not only the animation industry but also more people can use it. I thank the staff of DigitalVideo.
In addition, Dwango is planning to install an effect for "OpenToonz" using its own artificial intelligence technology and a plug-in function that anyone can add effects.

OpenToonz alreadyA special page is also available, To be held on 26th March 2016AnimeJapan2016Details will be announced at the same time and software will be made public.