15% of Yahoo! employees are likely to be scrambled in descending order of secret ranking system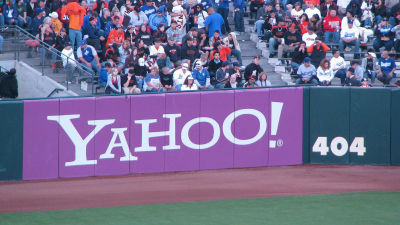 ByNautical 9

Yahoo! which is plagued by sluggish performance (Yahoo.com) Is expected to dismiss up to 15% of its employees at the same time as announcing financial resultsWall Street Journal (WSJ)It reports. Meanwhile, Yahoo! Within lawsuits by former employees fired to Yahoo! There is a secret rank system that ranks employees, and the present condition that severe crab is done based on this is revealed.

Yahoo's Marissa Mayer to Unveil Cost-Cutting Plan - WSJ
http://www.wsj.com/articles/yahoos-mayer-to-unveil-cost-cutting-plan-1454342065

A Yahoo Employee - Ranking System Is Challenged in Court - The New York Times
http://www.nytimes.com/2016/02/02/technology/yahoo-employee-ranking-system-lawsuit.html

According to WSJ, on 4 February 2016 local time will announce the fourth quarter results of 2015 Yahoo! Plan to announce a cost reduction plan as a business restructuring plan. The cost reduction measures include up to 15% staff reduction measures with the closure of multiple departments.

Yahoo! in January 2016 WSJ reports that Marissa Mayer's CEO is planning to incorporate it in search engine improvements used in mobile terminals, as the majority of the recruitment jobs of more than 190 job offerings are engineer jobs. In other words, as part of accelerating the selection and concentration of services, many departments are abolished, which means that we will restructure a large number of employees of up to 1600 people.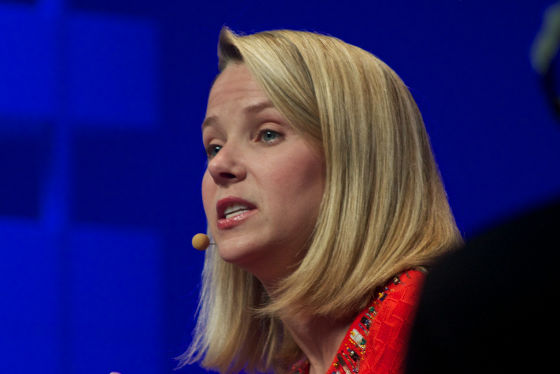 ByAdam Tinworth

By the way, Yahoo! Currently concerned with dismissal of employees in the United States California state federal district court has been contestedA lawsuitThen, Yahoo! Has adopted its own evaluation system for dismissing employees.

Yahoo! who filed a lawsuit against Yahoo! Former employee Gregory Anderson. Anderson, Yahoo! Claims that it has illegally dismissed approximately 1,100 employees in the latter half of 2014 and the first half of 2015. According to Anderson, California State law requires that employees be obliged to give advance notice of dismissal 60 days in advance if they dismiss more than 50 employees within 30 days at a single sales office I heard that there were no such notifications.

Anderson, Yahoo! In explaining illegal dismissal of Yahoo! It clarifies the performance evaluation system of employees adopted by the company. According to it, employees are ranked on the basis of quarterly performance, and more than 600 employees have been fired in descending order of ranks of the evaluation system. Mr. Anderson argues that this evaluation system was introduced by Mayer's CEO with reference to the evaluation system of McKinsey & Company.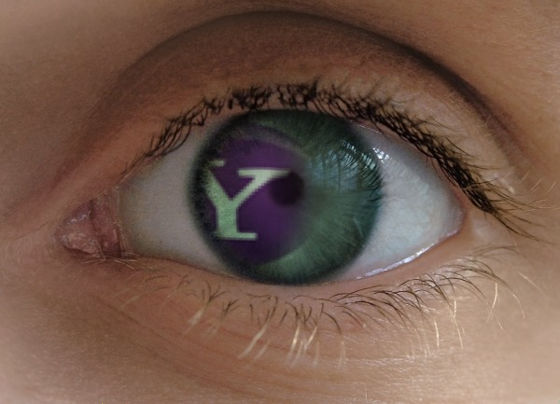 ByYahoo

In addition, Mr. Anderson is appealing for existence Yahoo! About the personnel evaluation system ofNew York TimesSaid that it was introduced in large corporations such as GE and Microsoft in the past, it lowered morale of employees and resulted in worsening productivity, and the effect is questionable.

According to WSJ, we can not get out of sluggish performance Yahoo! The hedge fund 's starboard value, which is irritating to management, is in conflict with Mayer' s CEO, demanding that the management team refresh and sell the business, and "We are planning a proxy contest by March 26, 2016 "We will replace the majority of the directors." If Mayer's CEO can not achieve recovery, it seems likely that he will be forced to retire based on his own performance evaluation system.

Additional notes: 2016/02/03 10:33
According to Bloomberg, Yahoo! In the fourth quarter results of 2015 shown on February 2, 2016 (local date and time) in 2016, it is said that the cost and staff reduction plan will be clarified, but in addition to that, the new business strategy will be announced. Investors are expecting plans that cost cuts or more, and it will be the key to whether or not to respond to it.

Yahoo to Say It's Exploring Strategic Alternatives - Bloomberg Business
http://www.bloomberg.com/news/articles/2016-02-02/yahoo-to-say-it-s-exploring-strategic-alternatives-person-says

Also, Yahoo! The former employee who filed lawsuit against Mr. Anderson alleges that the company not only dismissed employees based on the performance evaluation system but also unfair discrimination by gender. According to Mr. Yahoo! He said that the media department had more women than men.

Yahoo ex-employee sues, alleging manipulation of performance reviews and gender bias - LA Times
http://www.latimes.com/business/technology/la-fi-tn-yahoo-lawsuit-20160202-story.html

The truth should be clarified in court, but in any case Yahoo! The fourth quarter results for 2015 are attracting a great deal of attention from investors.

· 2016/02 / 12 9:47 added
Re / code of the news site, as information obtained from multiple sources, Yahoo! We have reported that personnel rearrangement has started. As for the search department, it seems that it is a field where growth can be expected, so that the personnel arrangement is kept to a minimum.

Yahoo Layoffs Begin, as Mayer Tries to Fix Company | Re / code
http://recode.net/2016/02/10/yahoo-layoffs-have-begun-today-as-mayer-tries-to-turn-around-her-turnaround/



· Continued
Yahoo! Are you selecting a sale destination for the Internet division, candidates include Verizon · AT & T, etc. - GIGAZINE