"Can you eat all of this?" Medicinal herbs · poison breeze curry etc. Battle conference such as battle conference 2016 Food coat eatable bunketteshu summary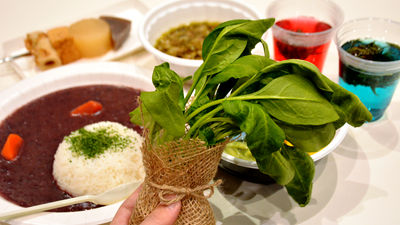 By saying "I can not play with hungryness!", Nico Nico Douga's game & live performance festival "Battle Meeting 2016"I tried summarizing a number of blown menus that I can eat at the food court.

Food Court ~ Plaza of Youth ~ | Battle Conference 2016
http://tokaigi.jp/2016/booth/food.html

The food court which is a place to rest for the players participating in the fighting meeting 2016 is in Hall 2 of Makuhari Messe.



In the food court you can purchase food from older sisters who have appeared to be appearing at the bar in the game.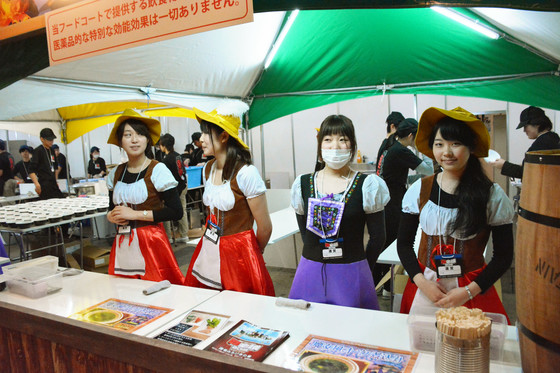 So I purchased all the foods & drinks I can eat in the food court.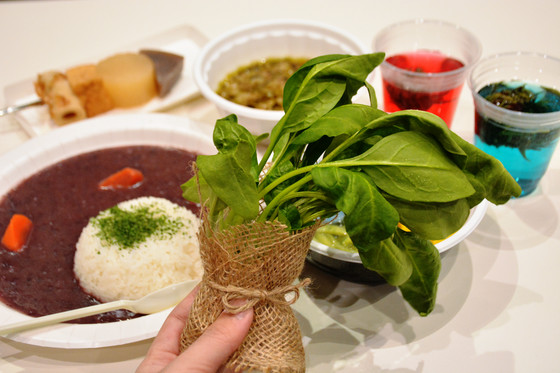 This is "herbal remedies (500 yen)" imitating recovery items and medicinal herbs frequently appearing in games.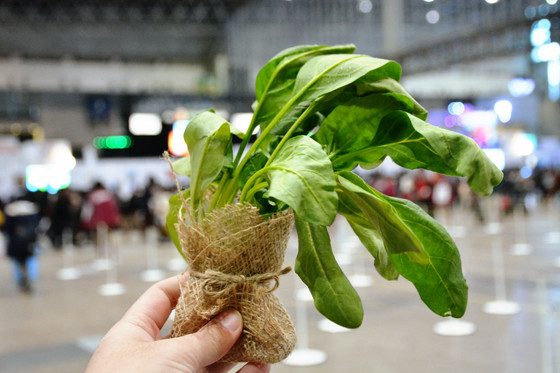 Reading "Fame" reads out its identity, but since it is awkward, it makes me think of it as a real medicinal herb, and I will carry it for a moment's time.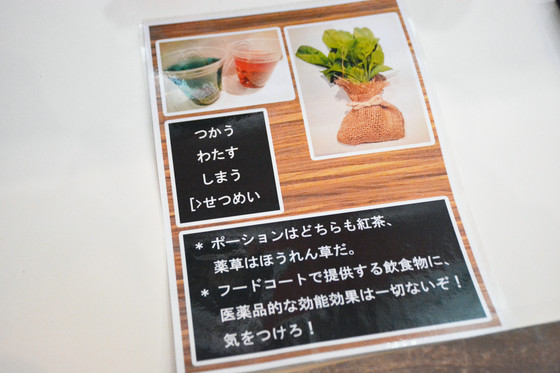 Next is "poison swamp curry (1000 yen)". As the name suggests, it has a deep purple color like a poisonous swamp, and the color contrast with the carrot floating in makes it more eerie.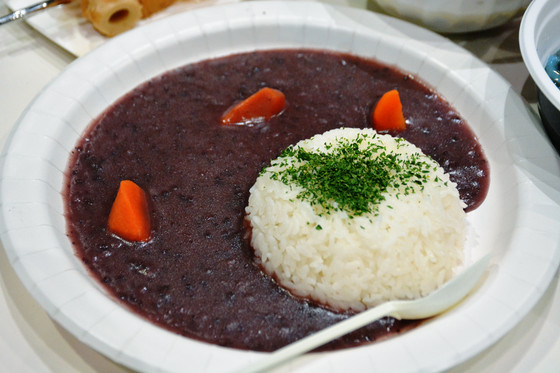 When eating it actually, it was a normal curry on the contrary to the appearance.



The colorful udon of four colors is contained in "Fire soil fountain elemental udon (800 yen)".



Because you can taste udon with elements of fire (red), earth (yellow), wind (green), water (blue) in a single cup, you can use magic of four attributes at once for players who can use magic I wonder.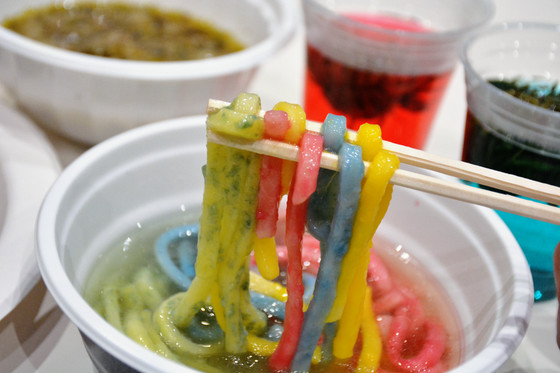 Soup with mysterious colors like brown and green mixed "witch-like oak simmered in (600 yen)". People who want to boast that "You ate oak meat!" Maybe you should eat it once. By the way, according to GIGAZINE editorial staff, it seems that oak meat was a taste and texture close to pork.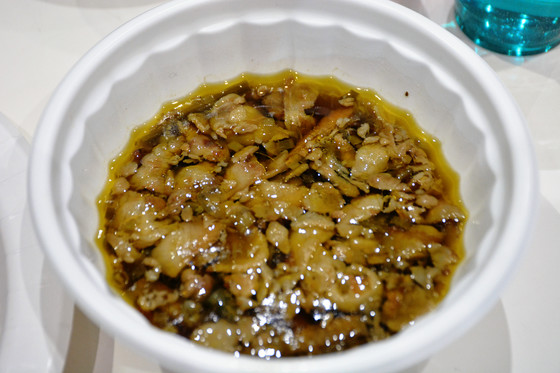 "Oden code (600 yen)" This seems to knock down every monster with a sharp sword tip. When a swordsman encounters a monster it becomes a weapon, and when it is called "hungry and HP pinch ... ...!", If you eat it with pakuri it will change quickly to a recovery item.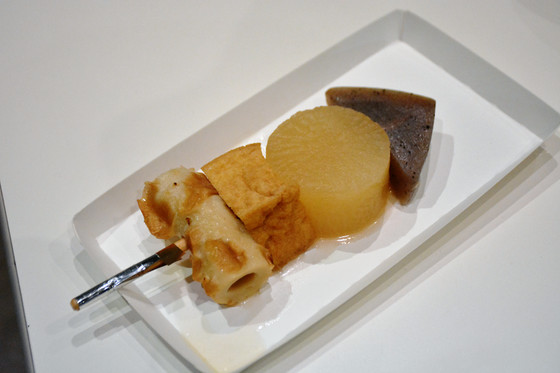 "Red potion (left)" and "Blue potion (right)" which are recovery items other than medicinal herbs are priced at 500 yen.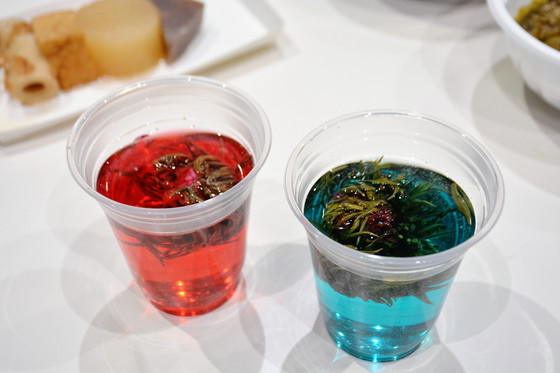 I tried drinking a bite while fearing the unknown object floating in, but it is a very mysterious taste. By the way, I think that it is a cold drink, because it's hot, it will warm your cold body.