I have experienced "Monster Hunter the Real" where Rioleus · Jin Owega · Dinovaldo of Monkey rampage at USJ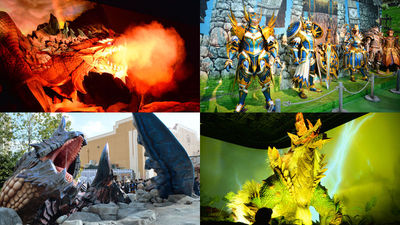 In Universal Studios Japan 's "Universal Cool Japan 2016" that started on January 15, 2016, we reproduced the world of the popular game "Monster Hunter"Monster Hunter the Real"Has appeared. One of the four major monsters of "Monster Hunter Cross", you can ride the Dragon Dinobardo and life-size black lord king Rioleus & Kim Taeng Jin Oga attack the guests, so that you can enjoy the monster hunter's view of the world I have been to experience.

Monster Hunter the Real | Universal · Cool Japan 2016 | USJ
http://www.usj.co.jp/universal-cool-japan2016/mhr/

【Monster Hunter · The Real】 Universal · Cool Japan 2016 - YouTube


I came to Monster Hunter the Real in the USJ park.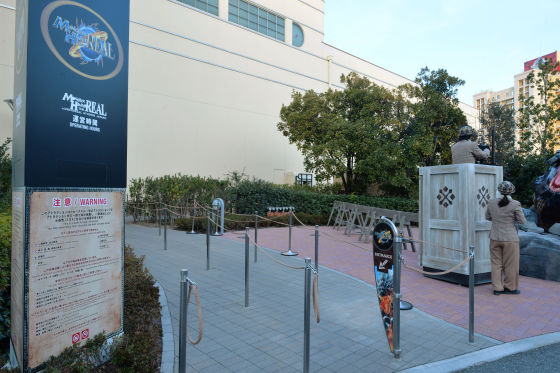 First I saw an area that reproduced the latest game of Berna village.



There are a lot of equipments such as the two-star collar of the collaboration equipment with USJ, the Ruisen / Scenic series, the dream / yume series, the Nyan star series, etc. are exhibited.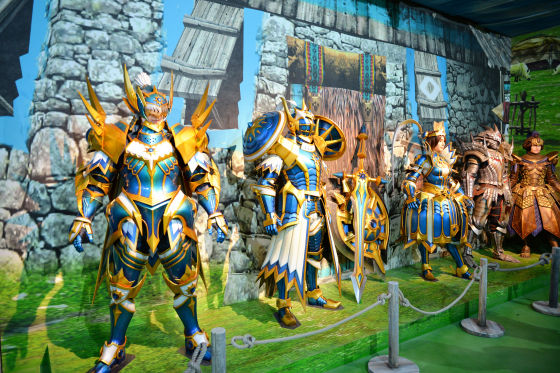 Collaboration with Universal · Cool Japan, the equipment is gorgeous Japanese style.



People who know Monhan are encouraged to take pictures.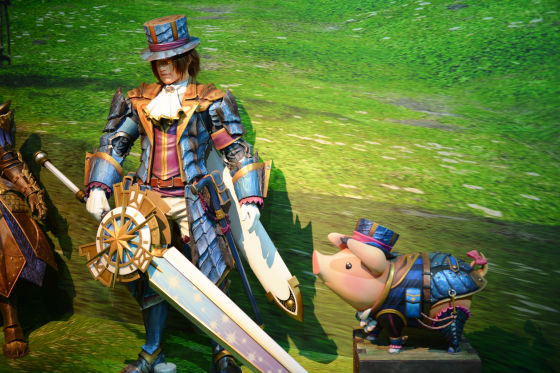 The items on display are all elaborate making and seem to have jumped out of the game world.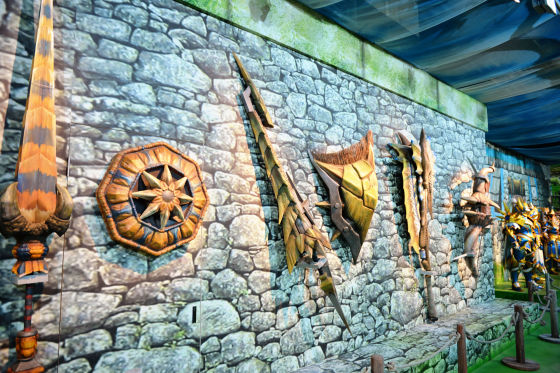 After passing through Berna village and proceeding to Gungun, we encountered guests being attacked by Kim Taeng Jin Oga.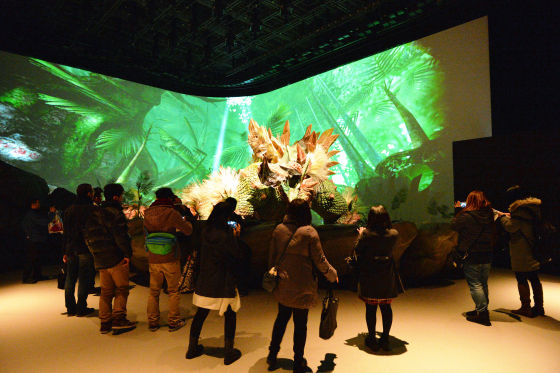 Looking at the state of Jin Owga for a while ... ...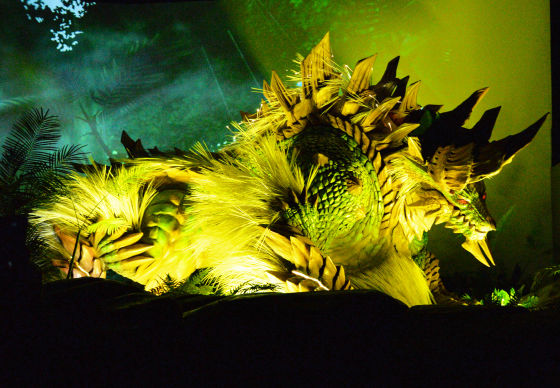 I caught a gold stroke while raising the roar.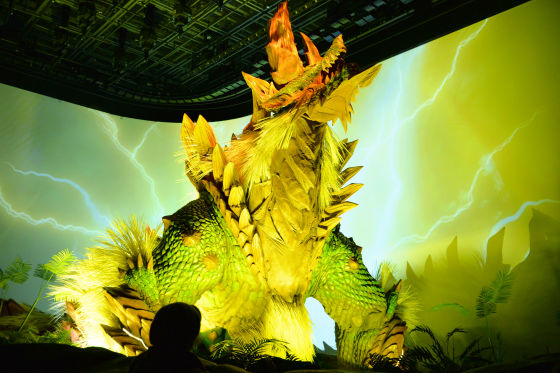 When surrendering the lightning stroke of Jin Owga, this time the black flame king Rioleus appeared.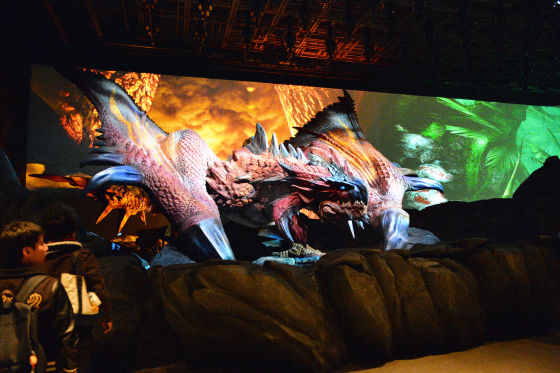 And attacked with explosive breath. It is truly powerful enough just as a life-sized monster.



When managed to escape from Jinuga and Rioleus, we discovered "Barista Shootout Game" aiming at monster in the field with a ballista.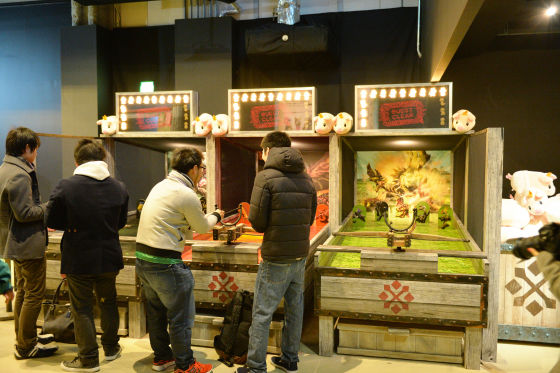 If you defeat all monsters with a barista, you can get a stuffed doll of Puggy.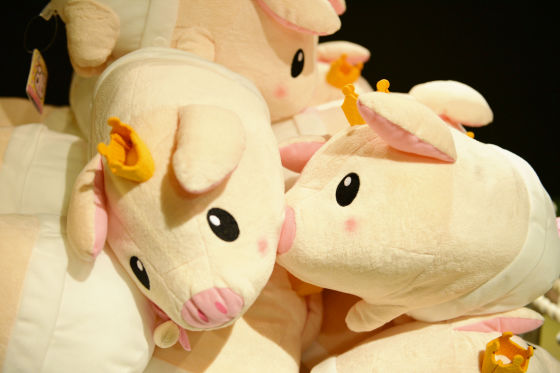 Also, outside of the area Kanakuri Dinobarudo is rampaging.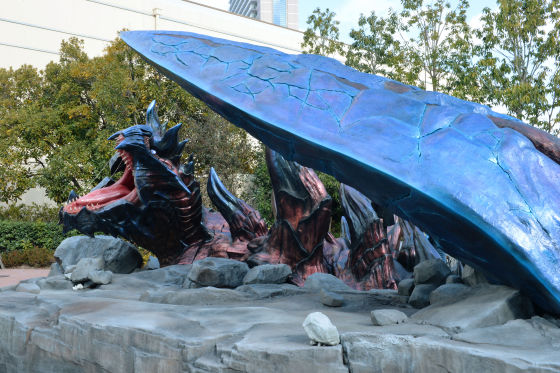 A guest rides on the back of the rampaging Dinobarudo and strikes the sword and it is a shame to commemorate. Since it seems that there is no other than USJ to be able to encounter such powerful monsters so far, please go and see it if you are a monkey fan.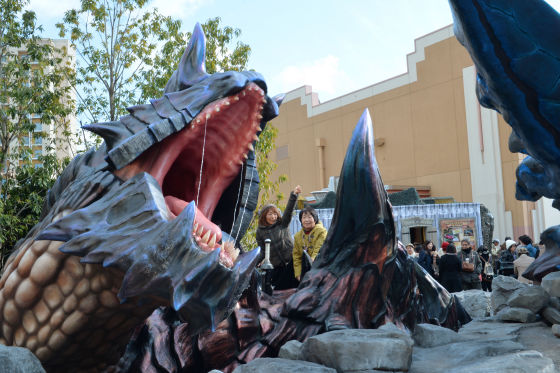 Please note that universal · cool Japan 2016, where you can experience 'Monster Hunter · The Real' for limited period only from January 15 to June 26, 2016, so anxious person should go to USJ early.

The other rides of Universal · Cool Japan can be confirmed from the following.

I have experienced USJ's world-class ride "Kyary Pamyu Pamyu XR Ride" which allows you to experience Kyorie World with 360 degrees with VR headset - GIGAZINE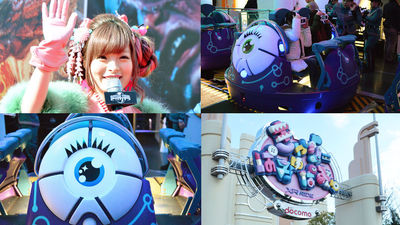 USJ's Ride "Evangelion the Real 4D: 2.0" who fights with the apostle by getting on the Eva Unit 4 - GIGAZINE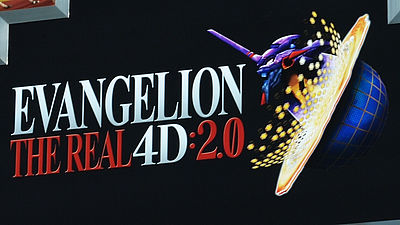 USJ's "Advance Giant · The Real 2" which advanced giants evolved to completely original new 4D attraction jumps around with three-dimensional maneuverability - GIGAZINE