I have experienced USJ's world-class ride "Kyary Pamyu Pu-mu XR Ride" that you can experience Karin-World with 360 degrees with VR headset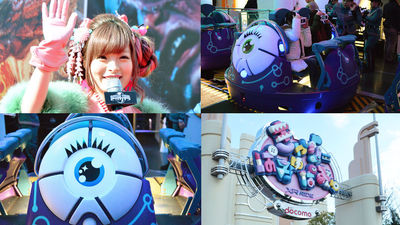 "Universal Studios Japan (USJ) held for a limited time in 2015"Universal · Cool Japan"Will be implemented again from January 15, 2016 by adding a new ride. A new addition to Japan's leading content called Advance Giant, Evangelion, Monster Hunter, Resident Evil is "Kyary Pamyu Pamyu XR Ride"is. "Kyary Pamyu Pamyu XR Ride" wears a VR headset, gets into the ride, has become the world's most advanced attraction to adventure "Kyari - Factory" which Kyari 's cuteness packed up So, I have actually experienced Kyary World.

Kyary Pamyu Pamyu XR Ride | Universal · Cool Japan 2016 | USJ
http://www.usj.co.jp/universal-cool-japan2016/kpp/

I came to USJ where Universal · cool Japan 2016 will be held.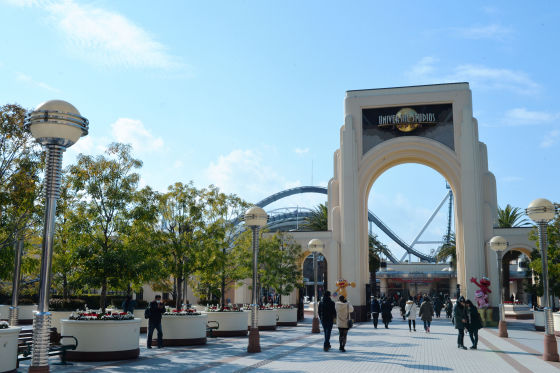 When opening the ceremony of Universal · Cool Japan 2016 will be held and waiting in front of the red carpet, something approached from here in the distance.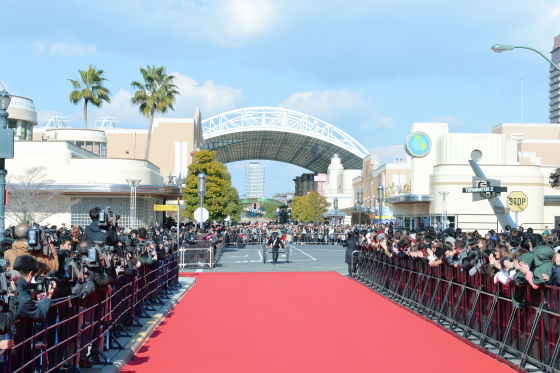 What I was heading for was Kyary Pamyu Pamyu who was appointed special ambassador of Universal · Cool Japan 2016. A big applause and cheers rise from a large number of guests gathered by Kyary who waving hands on a rickshaw.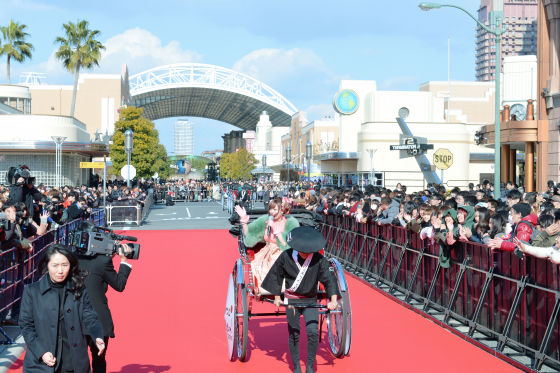 A cute smiling Kyori wears a hakama. In terms of cool Japan, "Wa" is the theme.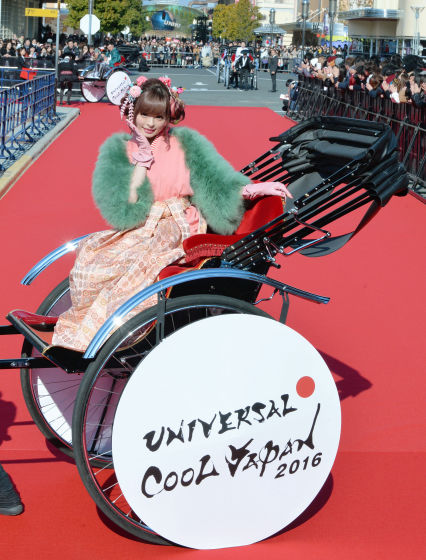 After the entrance, greetings greeted with Evangelion, Advance Giant, Monster Hunter, Biohazard representative brand representatives and Kyari.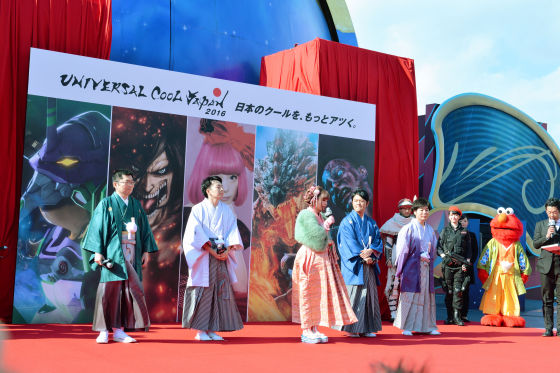 Mr. Kyori who experienced each attraction said about "Kyary Pamy Pamyu XR Ride" "It's cute in pop, but it is not a fascination with attraction as it is more afraid and cute than I expected to actually ride So I think people who like screaming rides can also enjoy it, "he told me about Ride's impressions.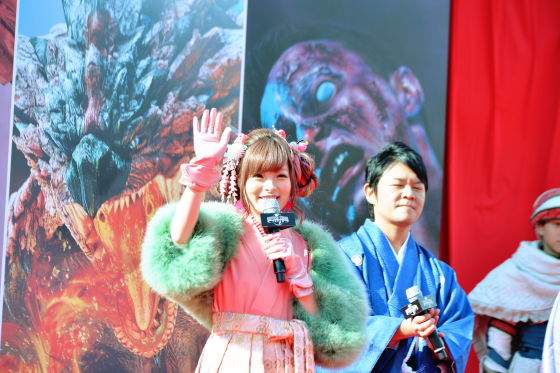 After being fascinated by the cuteness of Mr. Kyary, I actually try "Kyary Pamyu Pamyu XR Ride". A lot of people gathered before the attraction, and it seems that they are drawn into the Kyori - ward early.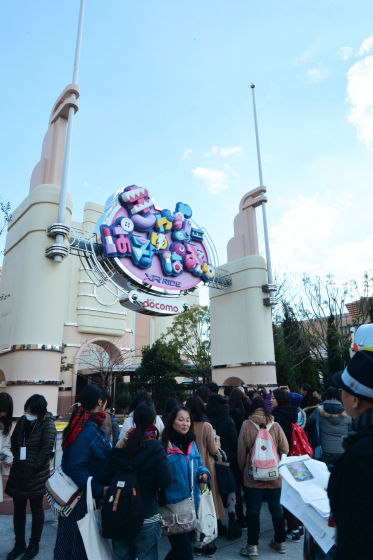 Before the attraction, objects of the large eyes which jumped out of the Kyori - World are displayed.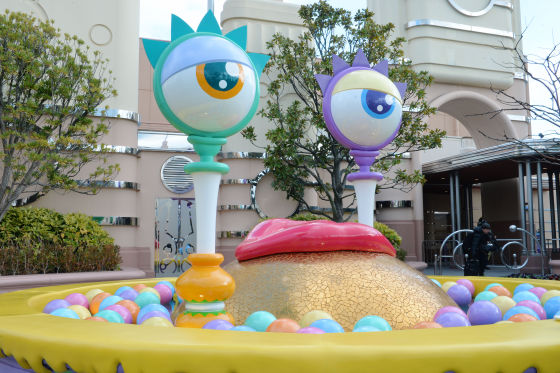 Since the ride sheet is installed near the entrance, it is good to check that the body fits the seat neatly, it is good to take a commemorative photo.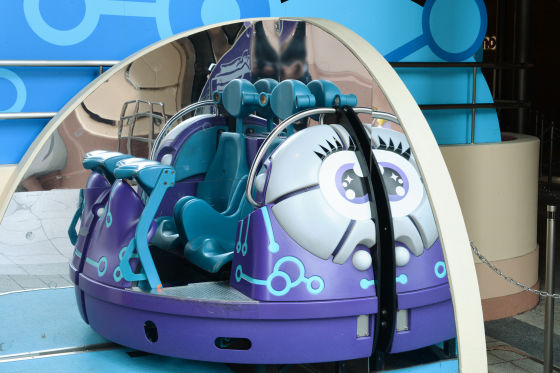 The passage leading to the ride is also Kariba - World fully opened.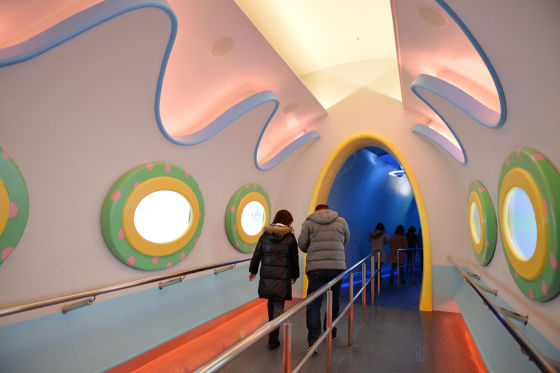 Colorful wool balls are hanging from the ceiling ......



Various balls are spread in the aisle, and you can enjoy Kyori - World while waiting for the ride.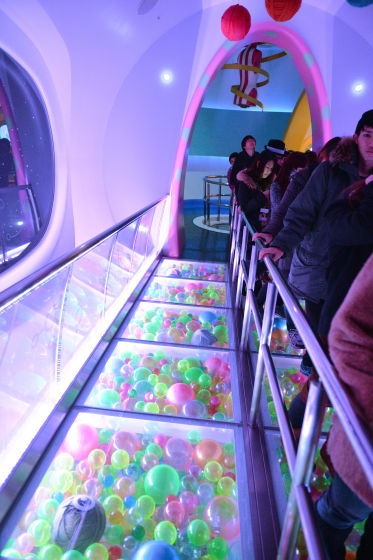 The characteristic of "Kyary Pamyu Pamyu XR Ride" is that you can enjoy 360 degrees of surreal world with Kyaryugogur. After sitting on the ride, the crew hands the Kyary goggles.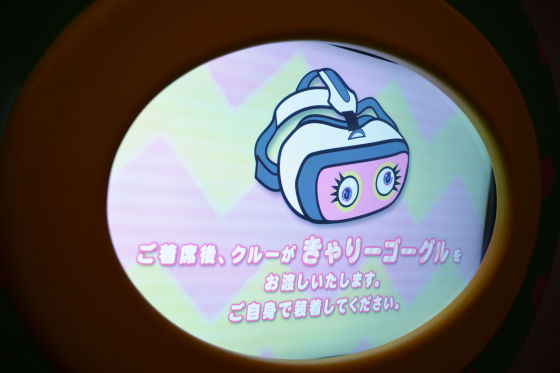 This is a ride that will take you to the Kyori world.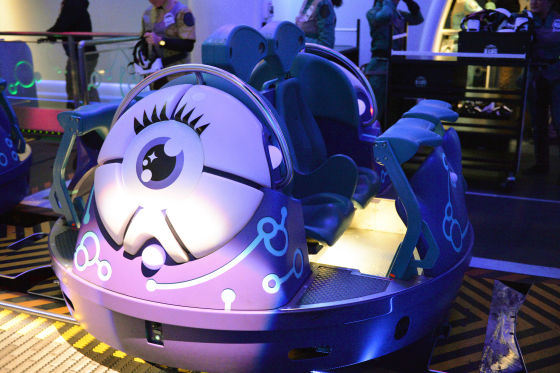 There is a big eye on the side of the ride.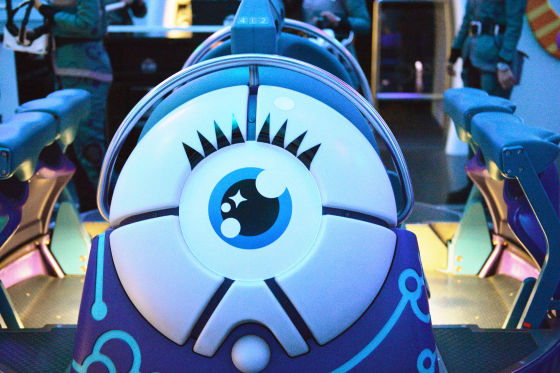 If you get on the ride and sit down, wear Kary 's goggle ......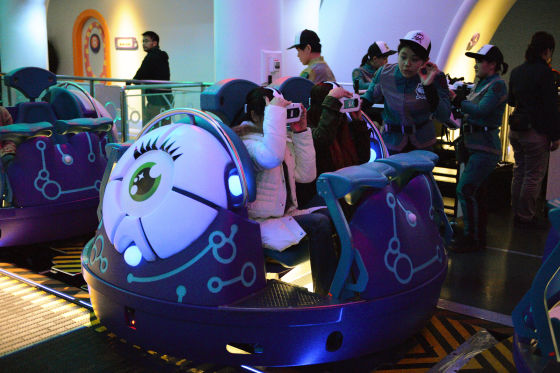 I am leaving for the adventure of Kyari - Factory!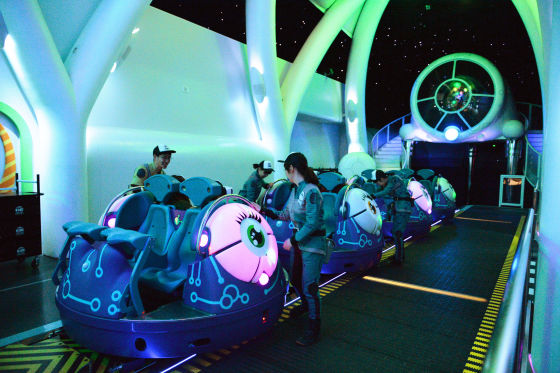 "Kyary Pamyu Pamyu XR Ride" is a shock that you can forget the real world and immerse it in the world by fully synchronizing the feeling of Kariba Factory spreading at 360 degrees with the ride. Sprinting the world of Kyary spreading in front of me is like feeling in the music video, the level where consciousness hardly returns to the real world immediately after the experience. As Kyary's impression, it falls vertically from a height of 200 meters, encounters enormously big things, etc. It is not only cute but also a thrill combined ride and it is not unique in the world There is no doubt that you can experience.

In addition, since Universal · Cool Japan 2016 which can experience "Kyary Pamyu Pamyu XR Ride" is held for a limited period from January 15th to June 26th in 2016, those who are interested should go to USJ early.

The other rides of Universal · Cool Japan can be confirmed from the following.

USJ's Ride "Evangelion the Real 4D: 2.0" who fights with the apostle by getting on the Eva Unit 4 - GIGAZINE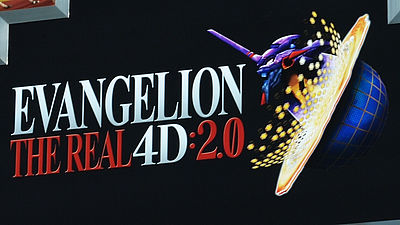 USJ's "Advance Giant · The Real 2" which advanced giants evolved to completely original new 4D attraction jumps around with three-dimensional maneuverability - GIGAZINE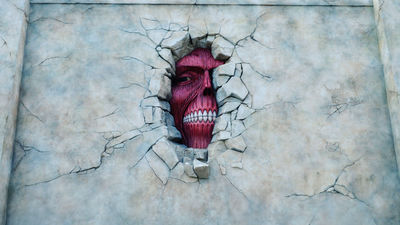 I have experienced "Monster Hunter the Real" where Rioleus · Jin Owega · Dinovaldo of Monkey rampage at USJ - GIGAZINE