Ford's keeper aiming to break away from automakers is a former CEO Bill Ford from the founder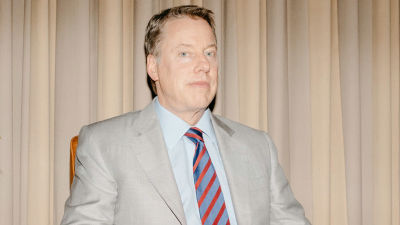 Ford, one of the automobile big three, has developed a remote control technology that allows you to put an air conditioner on a car engine from home developed in partnership with Amazon, a bike that data mapping place where road maintenance such as Africa is improved, The car sharing system "GoDrive" and trends of automatic driving cars to be developed are announced one after another at the venue of CES 2016 which is the world's largest appliance fair, and from the standpoint of an automobile manufacturer, new mobility I strongly impressed that I am trying to transform into a company. Beyond the framework of automobile manufacturers, Ford, who is entering other fields, seems to have a great influence by Mr. Bill Ford, the former president and founder of the company.

Bill Ford Is not Scared of Apple - Backchannel - Medium
https://medium.com/backchannel/bill-ford-isn-t-scared-of-apple-9822fd3ecb78#.m8kyif7hl

Bill Ford (William Clay Ford, Jr.) Mr. Founded Ford to create T type Ford called "Parents of car rearing"Henry FordHe graduated from college and joined Ford in 1979. After that he got an MBA from MIT's Sloan School of Business and took charge of posting including Ford's Swiss branch manager, Ford's vice president for truck division, and in 2001 he was appointed president of Ford, including a historic automobile manufacturer · He has been a "royal road" as a fort saw from Ford's founder.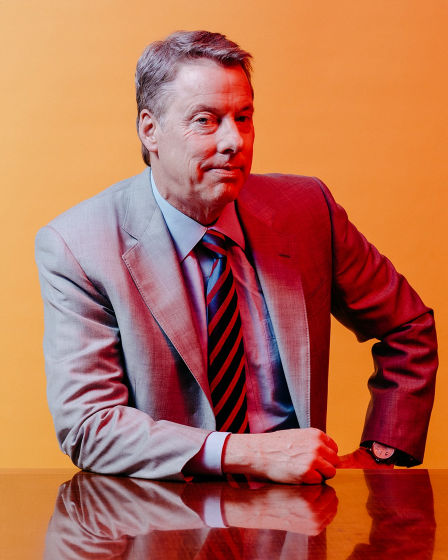 Mr. Ford suffers from the gap between ideal and reality as soon as he assumes the president. Mr. Ford was considering switching to a direction to develop fuel-efficient automobiles and electric vehicles (EV) such as compact cars and hybrid cars in preparation for the coming energy revolution, but at that time the long-lasting cheap crude oil price was also There are large vehicles such as SUVs and pickup trucks that were very popular around the US market. Eventually, Mr. Ford could not resist pressure inside the company and Mr. Ford chose a strategy that emphasizes heavy-duty vehicles with high profit margins and this choice will subsequently plague the sluggish performance.

Ford, who decided to shift large vehicles and discontinued the development of EV that had been advancing at that time, but in 2005 he became an eBay outside director led by Meg Whitman, a classmate of Princeton University, A point of contact with the valley was born. Many of the directors of the time at Ford sometimes did not know the existence of eBay itself, and it seems that a small panic occurred in Detroit of the automobile kingdom in the situation that Ford's top ranked as an outside director of a not-well-known IT company.

However, Mr. Ford, who participated in eBay's Board of Directors (Committee), found a possibility to cooperate in a world that was completely different between the automobile industry and the IT industry. Among them, Mr. Ford met with Tesla Motors CEO Martin Eberhardt who was an unnamed startup at that time. Mr. Eberhardt stated that Mr. Ford 's impression at the time was' incredibly smart ', and at that time, he was already marveled at Mr. Ford' s deep familiarity with EV Thing. Mr. Eberhardt as Tesla CEO of an unnamed EV maker asked, "What does it mean to be the CEO of an automobile manufacturer?" Mr. Ford answered "It is like being steered by the Titanic" It is said that.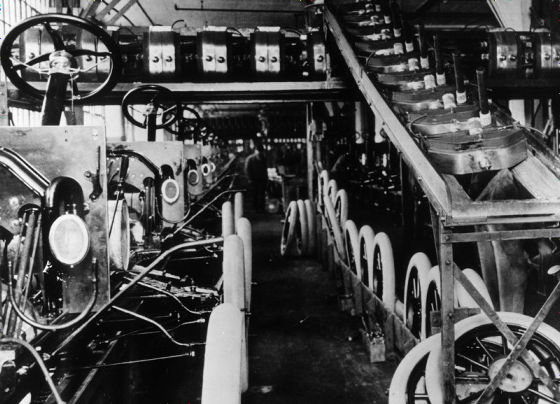 Thereafter, due to changes in market conditions, when large cars such as pickup trucks with poor fuel economy fail to sell and compact cars and hybrid cars gather more popularity, Ford's performance suddenly deteriorates and billions of dollars (thousands of dollars We posted a deficit of 100 million yen) and the stock price also plunged. In 2006, Mr. Ford resigned as president of Ford, became the chairman, and retired from the front line of management.

Mr. Ford received the evaluation as a manager who forced the Ford in the president era, but afterwards as Ford's founder representative to influence the management of Ford, there was also the other person Bill Ford We will demonstrate great influence.

At the TED Conference in 2011, Mr. Ford is proud of the history of Ford who has mass-produced automobiles and changed the world for the first time in the world, but feeling the necessity to tackle environmental problems, the necessity of technological innovation to protect the environment I appreciated many people as well as the automobile industry.

Bill Ford: A future beyond traffic gridlock | TED Talk | TED.com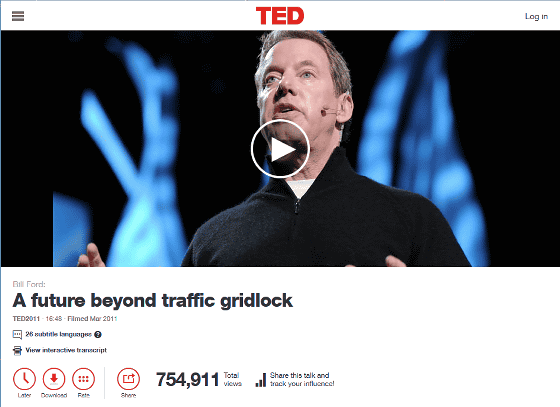 One of the people who was impressed with the speech at TED is Mr. Ken Washington, a nuclear energy engineer who was studying at the Space Systems Laboratory of Lockheed Martin. Mr. Washington said that he was greatly inspired by Mr. Ford's speech. Mr. Washington, who thought that "Is not he the company he wants to work with" the company that is trying to make the earth better with the top looking to the future, joined Ford after retiring from Lockheed Martin, I am appointed vice president in charge of development department.

In addition to the fact that development of automatic driving cars is becoming an important theme not only for automobile manufacturers but also for high-tech companies, Ford is continuously head-hunting outstanding engineers who work for high-tech companies. Some engineers who work for state-of-the-art high-tech enterprises may wonder whether they would like to work for a historic, badly, old-fashioned car maker, but for Ford, Mr. Ford's strong The change in corporate culture is being carried out by leadership, and furthermore as a result of efforts such as establishing a state-of-the-art research and development base in Silicon Valley, it seems that human resources are gathering steadily.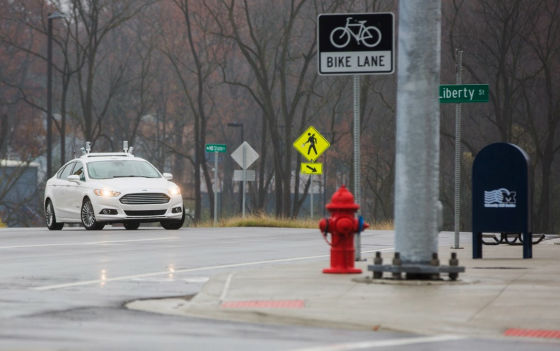 For Ford's interview with Ford's headquarters after the closing of CES 2016, Mr. Ford said, "I know the meaning of the job of Ford's Chief Executive Officer, and I also know what my strengths are So, I will not return to President of Ford. "

Due to the existence of Mr. Ford who exerts a great influence on the front of the management, Ford has developed a next-generation mobility from a mere automobile maker to transform it into an advanced company that will change the future It seems to be progressing.