New standard "Wi-Fi HaLow" which may realize the future where everything connects to the Internet with coverage range twice as high as before and high power saving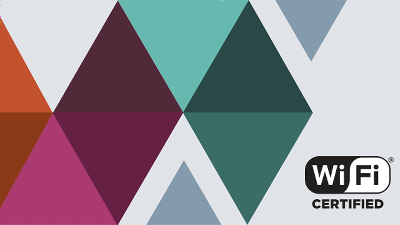 Industry associations aiming to promote the spread of wireless LAN (Wi-Fi)Wi-Fi AllianceNew standard that uses IEEE 802.11ah newly "Wi-Fi HaLowWe announced. The target of Wi-Fi HaLow is "IoT (Mono's Internet)"is.

Wi-Fi Alliance® introduces low power, long range Wi-Fi HaLow ™ | Wi-Fi Alliance
http://www.wi-fi.org/news-events/newsroom/wi-fi-alliance-introduces-low-power-long-range-wi-fi-halow

International home electronics trade fair to be held in Las Vegas, USACES 2016Wi-Fi Alliance announced that the name of the communication standard incorporating the IEEE 802.11ah technology became "Wi-Fi HaLow" according to. Wi-Fi HaLow extends Wi-Fi in the 900 MHz (0.9 GHz) band, and its propagation capability utilizing the length of wavelength is a major feature. Today, it covers a range of about twice the mainstream Wi-Fi standard, it is a wireless standard that is easy to penetrate the wall and easily go around to obstacles.

Wi-Fi HaLow with a wide range of coverage and excellent power savings is perfect for communication between IoT terminals that offer new services by communicating between things and objects. With the advent of Wi-Fi HaLow, IoT's It is expected that utilization will progress rapidly. Since Wi-Fi HaLow itself is not a special communication standard, it can be used in conjunction with Wi-Fi terminals that use conventional 2.4 GHz band, 5 GHz band, etc., the Wi-Fi Alliance already It is said that it can easily be incorporated into an IP-based Wi-Fi network system operating around 6.8 billion units worldwide.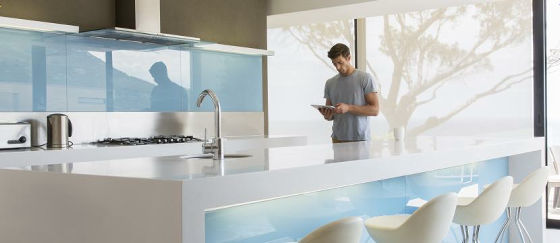 In addition, Wi-Fi HaLow has a design innovation that makes it easy to set up connections, and it also secures security in government agency grade to ensure communication safety. The Wi-Fi HaLow standard is scheduled to be put to practical use in 2018, details of which will be announced in the future.