She ordered men's high school student who published classmate nude photos online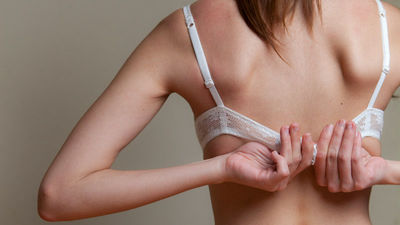 ByMiles Cave

Men's high school student has been ordered to appear at the police as a illegal upload of classmate's nude photos on the net. According to the investigation, it seems that this student uploaded many classmate men and women and underage nude photographs using Instagram of photograph submission site.

San Jose: Lincoln High student cited for child porn after Instagram posts of nude classmates surface - San Jose Mercury News
http://www.mercurynews.com/crime-courts/ci_29129725/san-jose-lincoln-high-student-cited-child-porn

Lincoln High School Student Cited for Posting Nude Photos of Underage Classmates on Instagram | NBC Bay Area
http://www.nbcbayarea.com/news/local/Lincoln-High-School-Student-Cited-for-Posting-Nude-Photos-of-Underage-Classmates-on-Instagram-351158141.html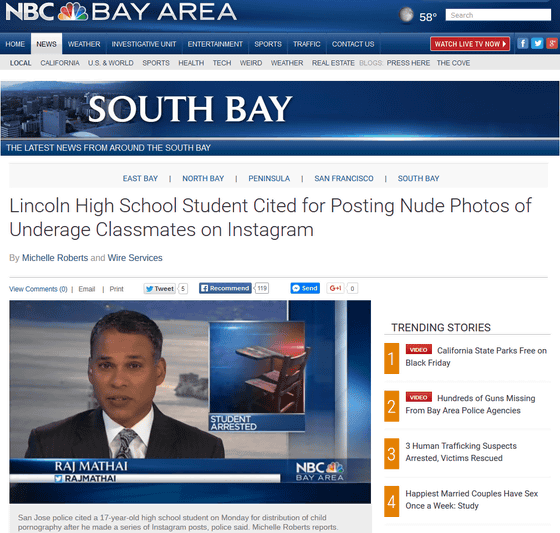 A 17 - year - old boy who attends Lincoln High School in San Jose, California, California, is charged with breach of misdemeanorial law as it posted nude photos of juvenile boys and girls on Instagram. It was said that 1198 followers were attached to the student's Instagram account, and the photos uploaded included many pictures of students of Lincoln High School.

In the posted photographs, there were things in which the classmates' bad mouth was written in the title, and he said that he was stealing photos from the Facebook page of many more students without permission. Because the students themselves are minors, their names etc. have not been disclosed and it is unknown whether they are still enrolled in Lincoln High School.

Mr. Matt Hewitson, principal of Lincoln High School explained to the guardian of the student that "the school contacted the Instagram and the corresponding photo was deleted" and encouraged the student to use the SNS properly According to the students, the same photographs are already circulating on another Instagram account. In addition, Instagram's management team has issued a new Instagram account for all Lincoln High School students.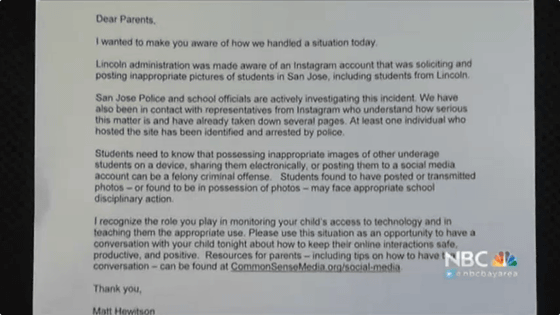 In the United States, the act of uploading nude pictures to SNS among young people is rapidly spreading, and in a survey, 16% to 25% of teenagers have sexual content messages and images via the net I answered that I had something to do "sexting" to exchange. Police are thinking that it will also lead to cyber bullying and we are strengthening the crackdown on uploading nude photos.
in Note, Posted by darkhorse_log