Broadcast by NHK "Love Live!" Broadcasting, from Saturday, January 2, 2016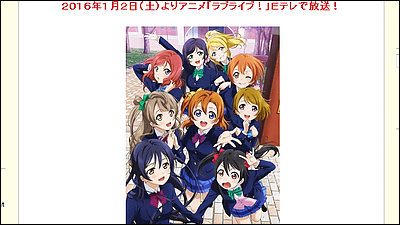 From Saturday, January 2, 2016, it was decided that anime "Love Live!" Will be broadcast on ETele, and it was announced on NHK 's Anime World Blog.

Anime World + BLOG: NHK | Anime Show Notice | "Love Live!" Broadcast Decision!
http://www.nhk.or.jp/anime-blog/0010/231954.html



The description posted on the blog has the following feeling.


Sound no Kisaka Gakuin in the three cities of Akihabara, Kanda, and Jimbocho.
Although it is a history and traditional school, students did not gather, and it was on the verge of consolidation.
"My favorite school will disappear in this way"
In the crisis of the academy, nine girls, centering on the second grade Kozaka Kōzaki, got up.
Hoyo as a school bailout plan thought that they act as idols, spread the name of the school to the world, and increase the number of applicants who wish to enroll.
Can Honobo can save the school! Is it?
Together their girlfriend 's story (school idol project) starts now!
The live of "μ's (Musu)" by cast (voice actor) also gained popularity, the first series of TV animation (13 episodes) which caused the big boom.

The detailed broadcast schedule is to be updated in the official blog in the future.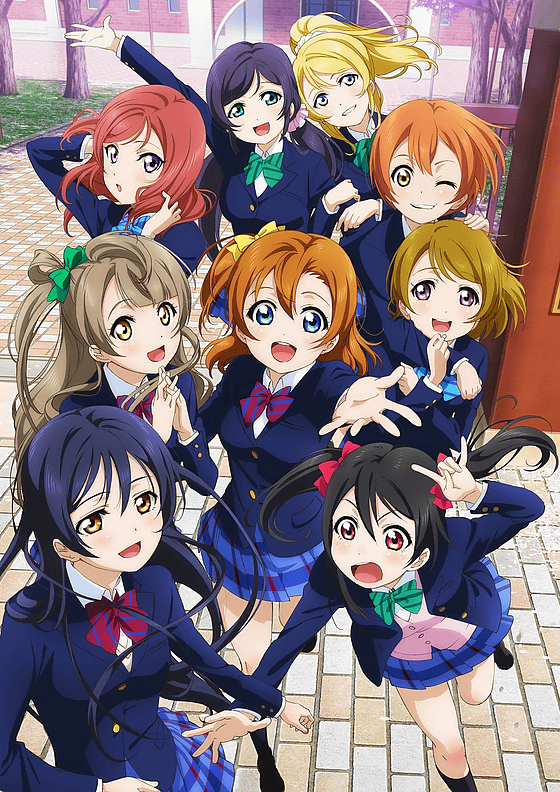 In addition, it is not the first time that Korean commercial animation is broadcast on NHK,EverydayAlthough it may have been broadcast, perhaps Love Live to Kohaku this year! It may be a possible story that μ's (muse) will participate.
in Anime, Posted by darkhorse