Oxford Dictionaries 'Word of The Year 2015' Summary of Oxford Dictionaries Why Emoji Shined "Word of the Year"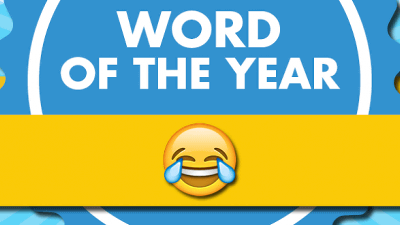 Oxford DictionariesThe 2015 "Word of The YearAs the word (this year's word), I chose "Emoji" which is not a character. Of course it is the first time that an emoji is chosen for Word of The Year.

Oxford Dictionaries Word of The Year 2015 is ... ... OxfordWords blog
http://blog.oxforddictionaries.com/2015/11/word-of-the-year-2015-emoji

Every year, Oxford Dictionaries has selected "Word of The Year" as a word symbolizing that year, but in the year 2015, Word of the Year, I picked up "Emoji". The one I chose was the pictorial symbol of my happy tears. This happy tear emoji is extremely popular in Europe and the United States, and character input application "SwiftKeyAccording to "20% of American pictograms, 17% of British pictograms are said to be occupied.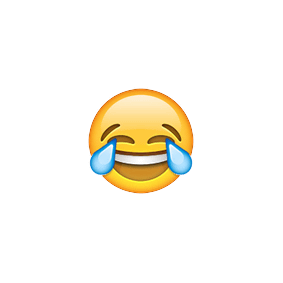 As Hillary Clinton tweets "What do you think about the scholarship loan problem? Tell me within 3 pictograms", pictograms are no longer common.

How does your student loan debt make you feel?Tell us in 3 emojis or less.

- Hillary Clinton (@ HillaryClinton)August 12, 2015
Emoji is the one originating in Japan, as you can see from the fact that it is called "Emoji" in the world. As a convenient tool to convey emotions in a simple fashion, the wall of words does not matter, sometimes it is also a useful tool to convey various nuances such as the meaning of excuses, it is now well established all over the world. The frequency of the word Emoji in 2015 seems to have tripled by 2014 compared with 2014, and it can be said that worldwide it was a year of pictorial break in 2015.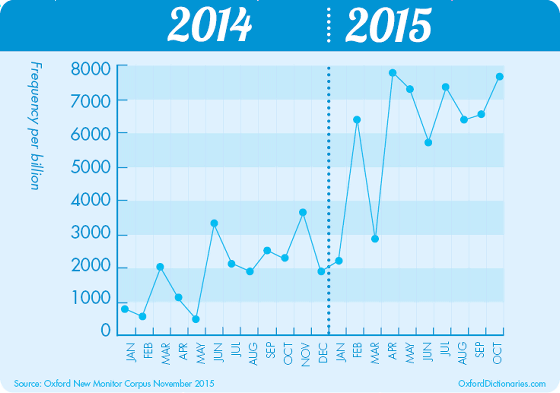 In addition to the selected pictograms, the words listed as candidates are as follows. "Sharing economy" of the culture to be shared on the Internet, "third person" who does not specify sex, "slang" on fleek "showing that" it is super cool "," ad blocker "of ad block application, problematic in Syria "Refugee", a word "Brexit" that expresses disapproval of EU that is broken in the UK, a dark site "Dark Web" that can be viewed with a special browser, a shirt that is prevalent in young people in urban areas "woodcutter "Fashion" lumbersexual "and so on, has become an election that reflected British trends strongly.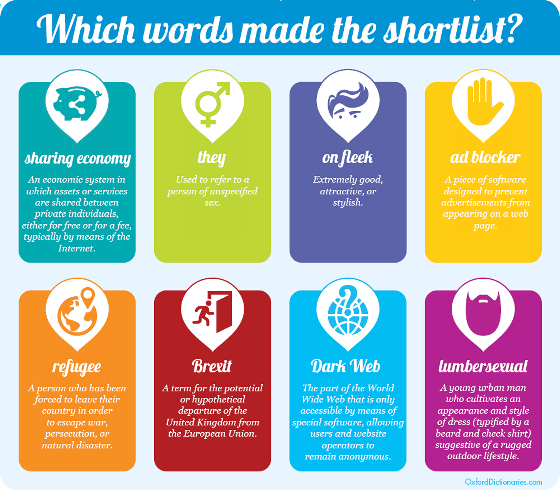 in Note, Posted by darkhorse_log