"GIF Maker" that you can easily create GIF animation from YouTube link and file for free easily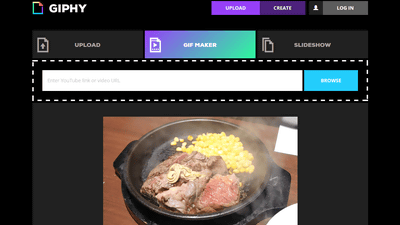 You can copy and paste the URL of YouTube, drag & drop the MP4 file etc on hand, specify the number of seconds of start and end, and you can instantly create GIF animation website "GIF MakerI tried using it.

GIF Maker - Video to GIF Creator Tools | Giphy
http://giphy.com/create/gifmaker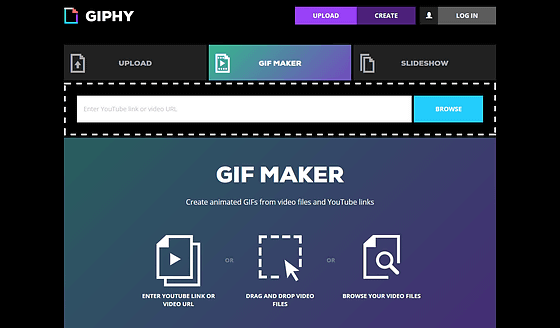 First, copy the page URL of YouTube you want to make a GIF animation.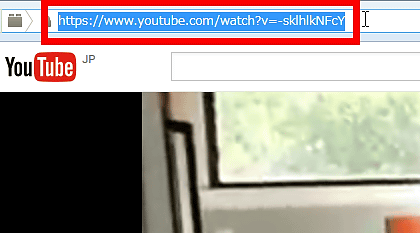 Open GIF Maker as it is and paste it in the entry field OK.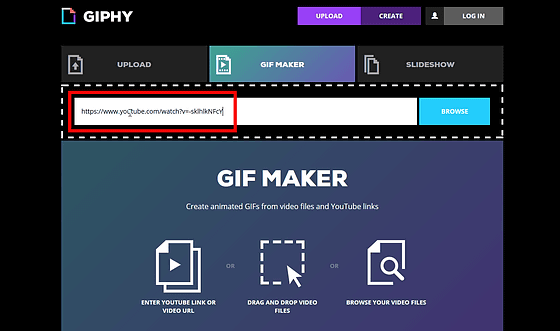 Then GIF animation is automatically generated and played.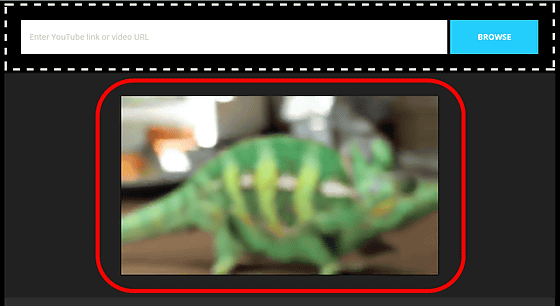 Since there are bars "START TIME" and "DURATION" under the animated GIF animation, while looking at the above GIF animation, I will adjust the bar to the start position.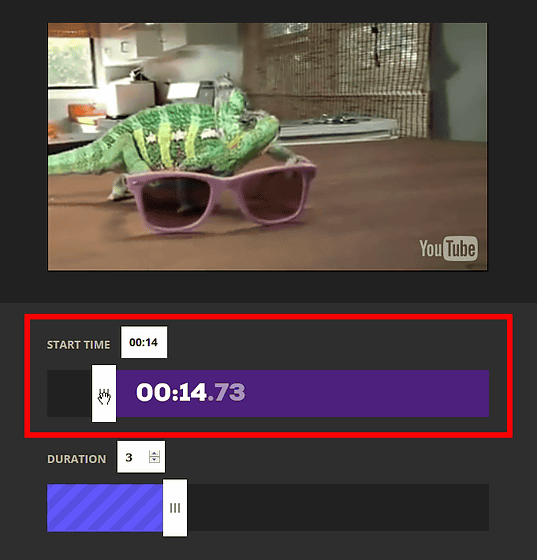 When the start position is decided, also specify the end point also by dragging with the bar. Since the above movie is linked with the bar, it is a visually easy-to-operate interface.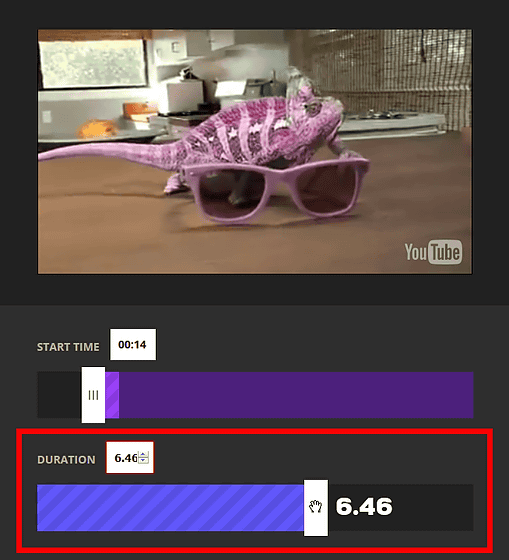 When you can specify the part to cut out as a GIF animation, click "CREATE GIF" under the bar.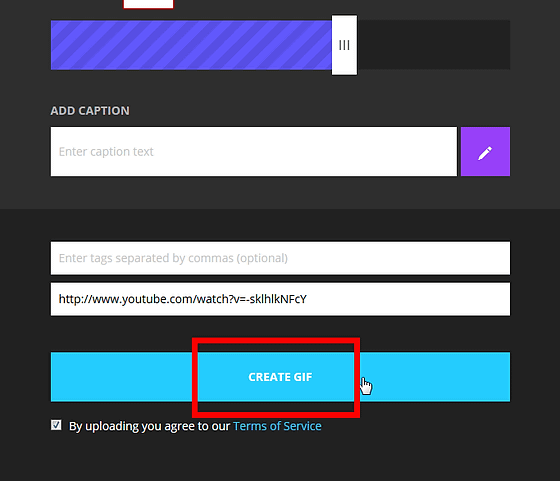 Then the GIF animation that cut out the YouTube movie was completed in no time.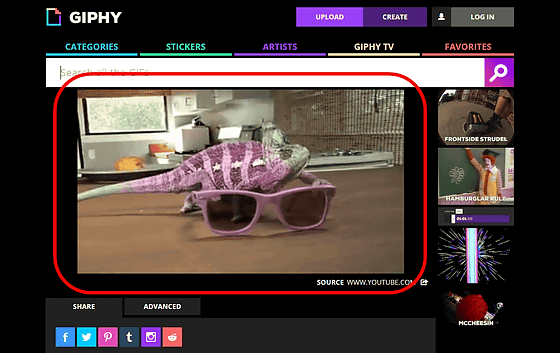 Since the embedded tag is displayed under the completed GIF animation, if you want to post it on a blog etc, you can reproduce it simply by copying and pasting it.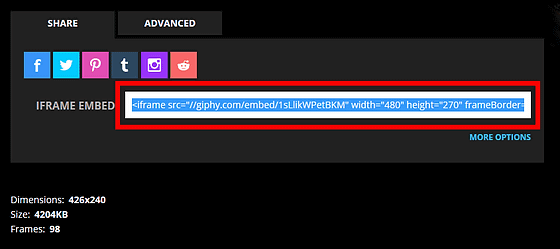 In addition, it actually looks like this with embedded tags.

Also, if you switch the tab to "ADVANCED", the created GIF animation link, download button, post button for Twitter, etc. are displayed. To save directly as a GIF file, click "DOWNLOAD".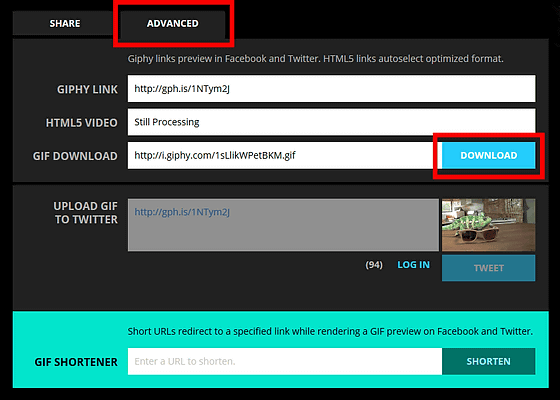 Since the GIF animation opens in a separate tab, you can save it by hand with "Save As" etc. from the right click.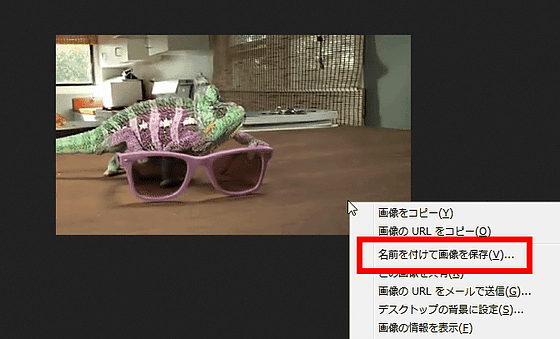 To make GIF animation continuously, click "CREATE".

When the page of GIF Maker is displayed, next try dragging and dropping the movie file saved on the desktop etc and create a GIF animation. The file formats that can be converted to GIF animation are MP4, MOV, MPG, M4V, and the file size limit is not pear.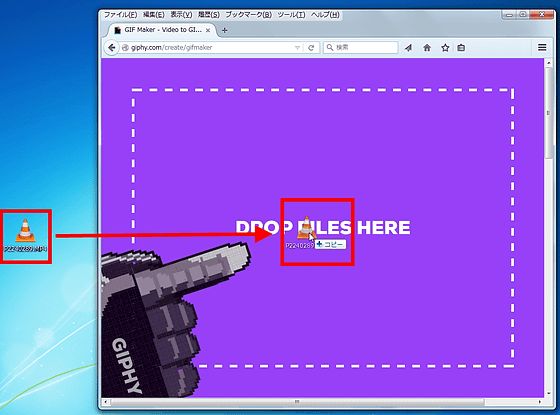 Then, as with the YouTube link, GIF animation was immediately generated. It is possible to make rice terror GIF animation that you can keep watching steaks burning all the time, almost without wasting time and effort.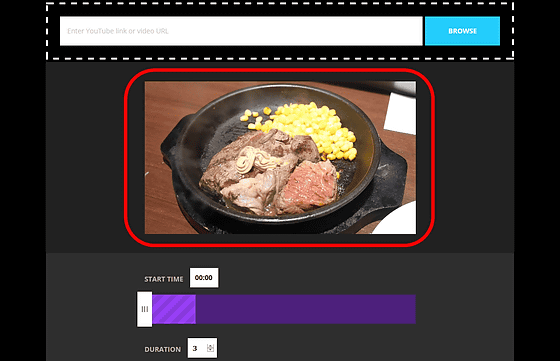 You can also browse local folders by pressing "BROWSE" and create GIF animations from movie files as well.