Red Bull's limited Japanese grape "Red Bull · Energy Drink Blue Edition" tasting review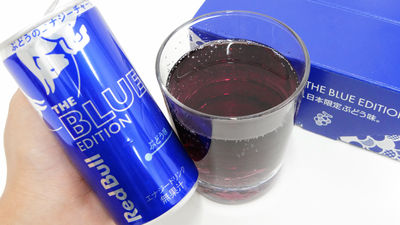 Energy drink "Red BullIn addition to the normal taste,Tropical tasteThere are flavored drinks as well. For the summer of 2014Blueberry tasteFollowing the new grape taste in Japan only "Red Bull · Energy Drink Blue Edition"Has appeared on Tuesday, October 6, 2015. I was able to actually obtain the Red Bull of the world 's first flavor called grape flavor, so I tried to check what kind of taste it is.

Product information | Red bull · Energy drinks appeared in Japan only flavor!
http://www.redbull.com/jp/ja/stories/1331747624426/blue-edition-launch-2015

Red Bull · Energy Drink Blue Edition reached the editorial department with it in the box. Illustrations of grapes are drawn on the side of the box.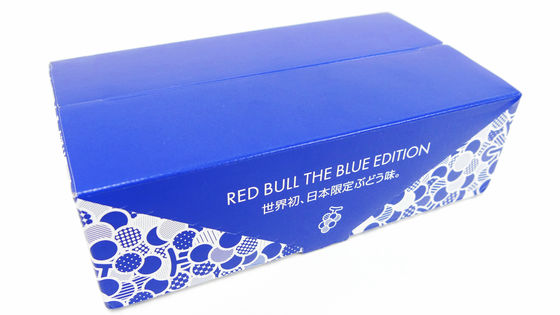 When opening with a spur, 2 cans of 185 ml size were contained.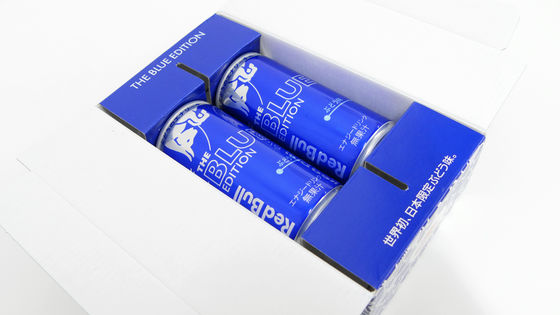 Red Bull · Energy Drink Blue Edition's can is based on blue, metallic design depicted as "Red Bull THE BLUE EDITION" in Silver. The size is only 185 ml, and the price is 205 yen (tax included) per book.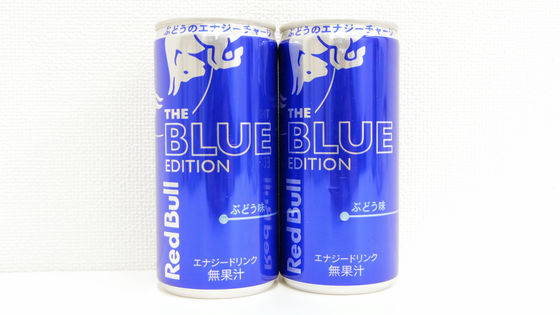 At the top of the can is written "Energy Charge of Grape". Although a red bull's illustration is usually drawn in the can of the flavor, the can of the Red Bull · Energy Drink Blue Edition has a large silver bull on the top printed.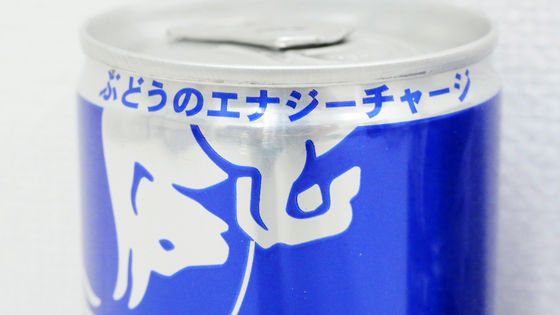 Although it is "grape taste", it is made with fruit juice.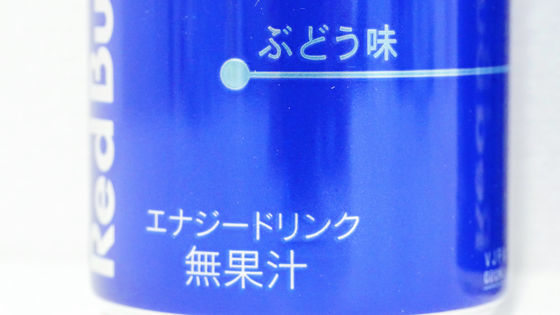 Nutrients per 100 ml are 47 kcal of energy, 0 g of protein and lipid, 10.9 g of carbohydrate, 80 mg of sodium, 3 mg of niacin, 2 mg of pantothenic acid, 2 mg of vitamin B 6 and 2 μg of vitamin B 12. Arginine contained in many energy drinks is 120 mg, caffeine is 43.2 mg, which is the same amount as normal red bull.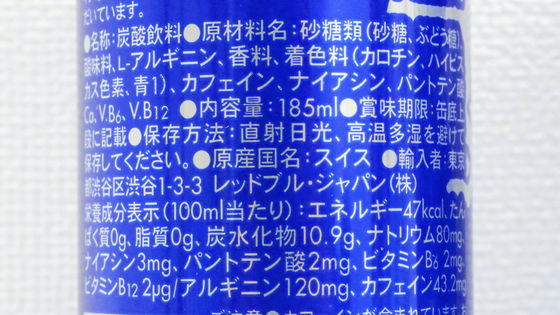 Pull the pull tab designed familiar with bull's logo mark in Red Bull's drink and open the can.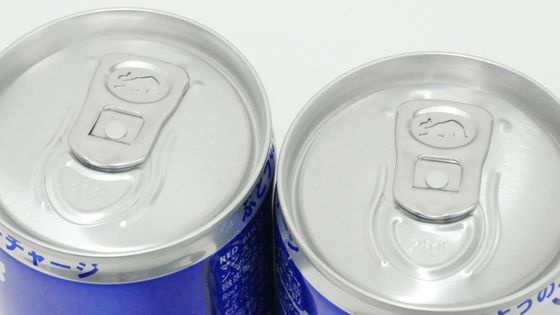 Pour into the cup, the sweet and sour aroma of grapes will drift.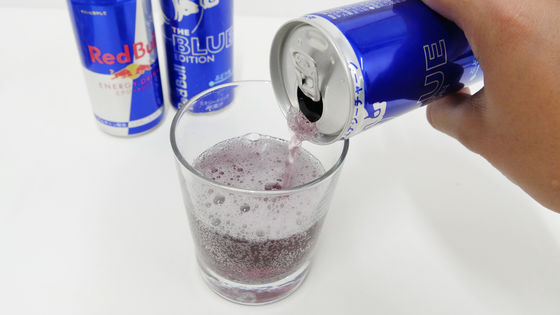 The color of the drink has a deep purple color.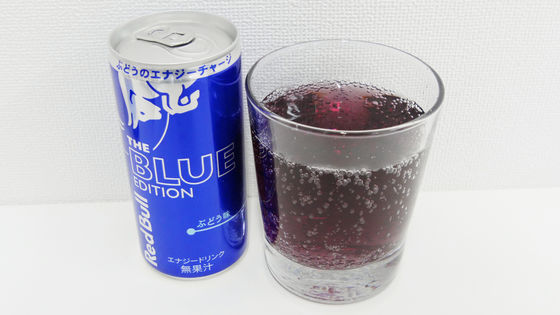 When I drink it, I feel the sweetness of the grapes, the aftertaste is refreshing with a refreshing sour taste. The sense of carbonate 's showering feeling is strong, and it seems that it can be scratched when you drink it during the breaks of work or study.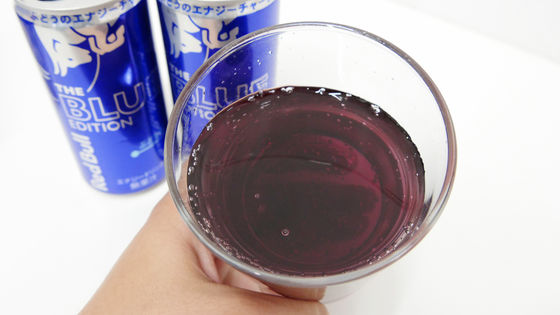 Compared to normal Red Bull, Red Bull · Energy Drink Blue Edition stands out with sweet and sour grapes, and the scent peculiar to Energy Drink is suppressed, so even people who do not drink much energy drinks usually are finished in a drink easy drink I will. Since arginine and caffeine are contained in the same amount as normal Red Bull, people who drink energy drinks from usual are likely to be satisfied.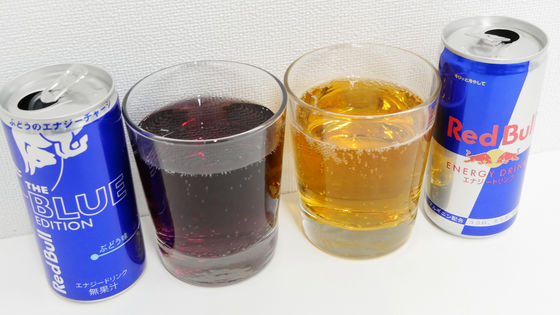 In addition, "Red Bull · Energy Drink Blue Edition" is scheduled to be sold as Reddible's classic flavor only in Japan.