ASUS Announces "TR-AC 5300U", the New Wireless LAN Router for Tri-Band Corresponding to Spider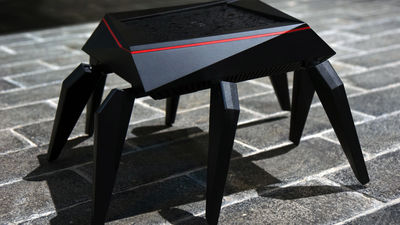 International Consumer Electronics Exhibition in Berlin, Germany from 4 to 9 September 2015 "IFA 2015"ASUS conducted a press conference, a router that had a strange shape like a spider"RT-AC 5300 UWe announced.

ASUS RT-AC 5300 U Tri-Band Wireless Router Announced
http://www.legitreviews.com/asus-rt-ac5300u-802-11ac-5333-mbits-tri-band-wireless-router-announced_171518

This router will be the last thing you see before the internet consumes you | The Verge
http://www.theverge.com/2015/9/2/9238057/asus-rt-ac5300u-triband-wireless-router-ifa-2015

The announced RT-AC 5300U is a tri-band router that supports Wi-Fi standard 802.11ac and can use 2.4 GHz and two 5 GHz bands.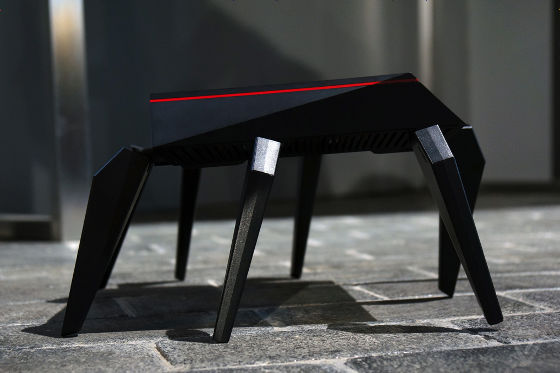 Eight dual band antennas are carried in the main body, and by expanding it it is possible to cover the area extensively. It is possible to output up to 2.167 Gbps at 2 Gbps at the maximum and 1 Gbps at the 2 GHz and the total throughput is 5.3 Gbps.



USB 3.0 port, USB 2.0 port, RJ45 WAN port, and four gigabit LAN ports.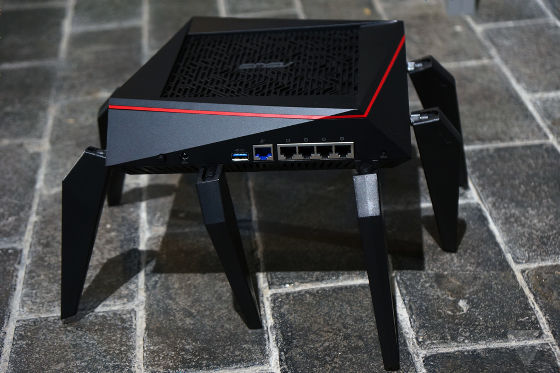 It is best for streaming games and 4K contents.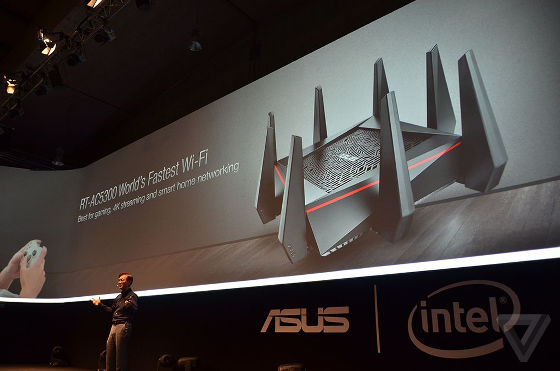 But, above all than speed, I like the shape of a spider that seems to start moving any time ....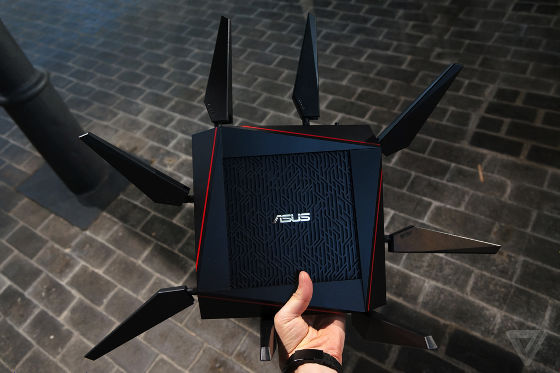 The specification details are as follows.

Chipset:BCM 4709 + BCM 4366 (2.4 G) + 2 × BCM 4366 (5 G)
memory:128 MB flash, 256 MB DDR 3 memory
antenna:Dual band antenna × 8
frequency band:2.4 GHz, 5 GHz × 2
Various ports:RJ45 WAN port, 4 gigabit LAN ports, USB 3.0 port, USB 2.0 port
Mounting button:Power button, reset button, WPS