50 years since the birth of the "hypertext" that forms the backbone of the web, Ted Nelson who produced the word tells the secret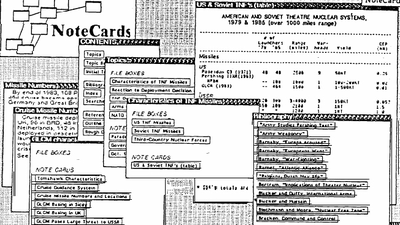 ByKevin

A document publishing and browsing system widely used on the Internet is called "World Wide Web(Web) ", this is called" embedding position information of another document at an arbitrary place in the document "HypertextIt is known as one of them. Briefly, hyper text is the mechanism itself that calls images and other data from text on web pages. Such hypertext was created by Mr. Ted Nelson on August 24, 1965, fifty years ago.

50 years ago today the word "hypertext" was introduced | Gigaom
https://gigaom.com/2015/08/24/hypertext-50/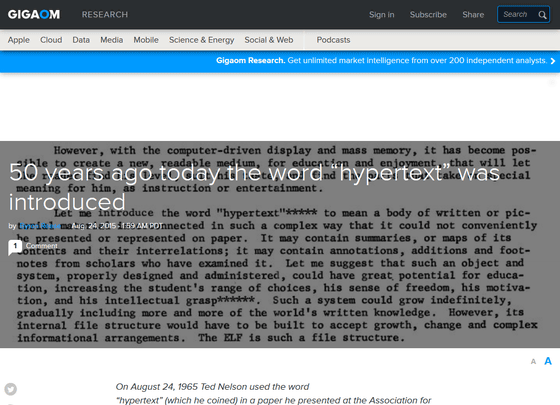 August 24, 1965, "XanaduMr. Ted Nelson, famous as the creator of "The Hypertext" was created and presented as a paper at the American Computer Society. Mr. Nelson's overseas news mediaGigaomI am interviewing.

Mr. Ted Nelson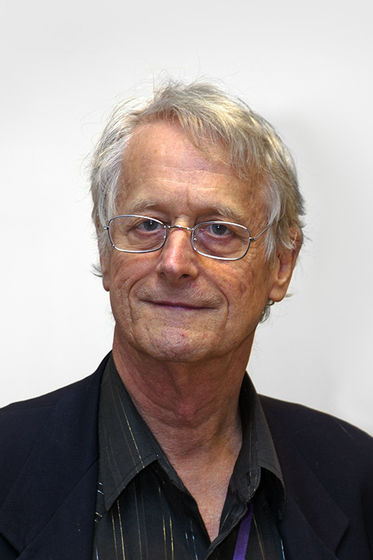 ByGisle Hannemyr

Q:
you"(PDF)A File Structure for the Complex, the Changing and the IndeterminateIt means that 50 years have passed since the publication of a thesis titled "Hypertext" was born. Is there anything to remind me of at the time of the presentation?

Ted Nelson:(Hereinafter referred to as "
The first thing to remember is that I have been working on building hypertext several years ago and I was thinking about how to publish it. In other words, on August 24th 50 years ago, I was "an important day to show off my idea for the first time" for me.

Q:
Please tell me the story at the time.

Ne
I distinguished it from a literary / philosophical point of view, and developed an interactive writing system. Prior to the announcement, the professional group reported that "the world will be redefined".

Q:
Is it because it had a kind of conviction?

Ne
I am not a technician in the beginning, I have a background different from a general computer scientist. But at the time I thought that hypertext would be the medium of the future and I wanted to spread this idea so that I could convince myself.

I was originally a media person and had a deep involvement in show business, publishing industry, etc. I have won an award in poetry and playwriting,First Rock MusicalI am the man who worked on. This may come from the experience of working in television or summer theater, for example, by father (coach Ralf Nelson who was awarded the Emmy Prize in the past). That's why when I made a presentation on hypertext I did not have any anxiety about going to public.

Also, at university I was filming while learning philosophy. The first picture I shot was "The Epiphany of Slocum Furlow", which you can see on YouTube. Anyway, I was learning about philosophy and film production at university.

THE EPIPHANY OF SLOCUM FURLOW - YouTube


Q:
How did you get into the world of computer science from there?

Ne
I have regarded myself as a computer scientist since I acquired a unit in this field. I went on to graduate school, but I proceeded to computer related courses at this time. When I revealed my thinking at the time, I thought that the computer was a versatile machine, and that I could project a movie in it. Yes, because I liked to make movies, I went to this field.

Q:
Is it about 1960 that the idea of ​​hypertext came up from there?

Ne
Exactly. And in five years I thought about the concept of computer screens to work interactively.

Q:
What was the reaction at the time of the announcement?

Ne
Everyone I met was unable to image what "computer screen interacts", but I myself will imagine how to get it in the hands as soon as I close my eyes I was able to do it. From the 1960's to the 1970's, I continued to explain interactive systems such as hypertext revealed in the paper, but no one seems to be able to understand or image my explanation did. But for me this was the extension of known literature.

Q:
But the book is not interactive, is it?

Ne
Of course it is. It is a book that turns pages and reads pages written differently. But there are interactive things in the book, too. Children's books are very interactive, and it is important to keep in mind that the books and readers interact with each other, such as separating the pages of the book, adding new ones, turning the needle of the watch in the book by himself / herself It is becoming. In this way, the concept of "interactive" itself was not a new way of thinking.

I have been to the Game Center in the 1940s, but there were games that guns could shoot when putting two 1 cent coin. Though these are mechanical, they are also examples of interactive things.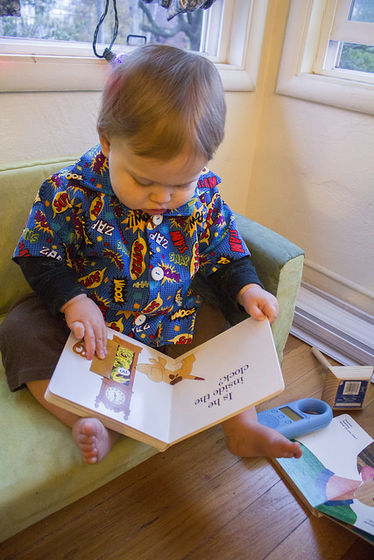 ByQuinn Dombrowski

Q:
That's why text interactively acting on the screen of a computer has become a logical next step, is not it?

Ne
That's it!

Q:
What if you imagined what happens when hypertext spreads to the general public?

Ne
I believed that the PC industry would be completed soon, and I felt that the computer screen would change to things for the masses. However, I could not imagine when it happens and how long it will develop over the years. However, I felt that such a time would come soon. BecauseMoore's lawIt was clear that the price of computers will gradually decline with the advent of. At the time, there were no elements that disturb personalization of computers other than human imagination. And I was trying to supply the imagination I was missing as a hypertext.

Q:
How did you make movies related to hypertext?

Ne
For me, the computer was just like a shooting camera with other systems. To create a movie you need to be familiar with sprockets and movie film, exposure and focus. In addition, it is necessary to understand the actors well and to adjust their behavior, but this is the same thing on computers.

Q:
In other words, how did you describe the relationship between movies and software?

Ne
The movie is displayed on the screen and affects the viewer's mind. And the software (interactive software) stimulates the user's mind by what is displayed on the screen and leads to some kind of behavior. Therefore, it is a real problem to understand how to design wheels so that they do not turn around, and how to interact with each other. In other words, for me, computer expertise such as programming was similar to movie expertise.
in Note, Posted by logu_ii