"The world's most moving blues · le" that transcends the figure's common sense with the reproduction similar to the photograph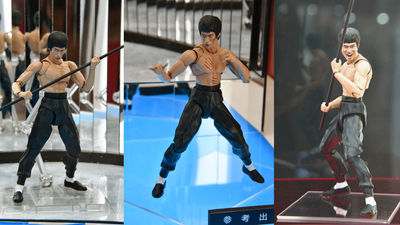 Based on Chinese martial arts fusion of various fighting sports "Kameno(Seikendo) "and the global action actor Bruce Lee is the founder of Bandai's own"Digital coloring technology"And adopting the expression of the person himself as a movable figure as"S. H. Figuarts Bruce Lee"is. As a "world's most moving blues lee" equipped with a movable mechanism that can reproduce all the martial art actions in the play,Wonder Festival 2015 [Summer]It was exhibited in.

S.H.Figuarts Bruce Lee Special Page | Soul Web
http://tamashii.jp/special/brucelee/

One part of BANDAI's booth was a special corner of Bruce Lee.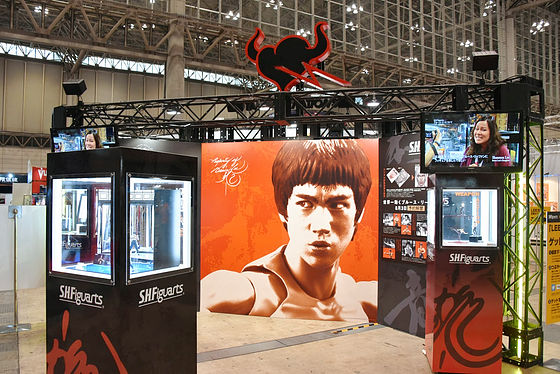 The exhibition was held on August 3 (Monday)S.H. Fighters Bruce Lee"(5940 yen including tax).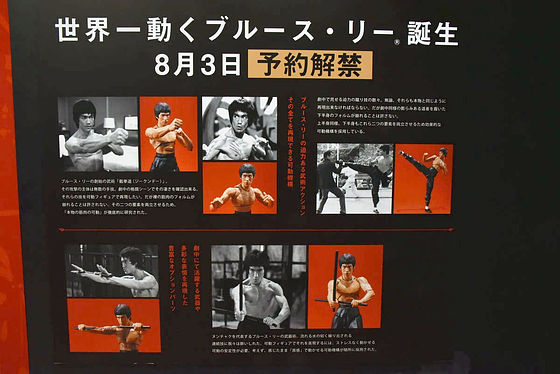 Bruce Lee holding a stick.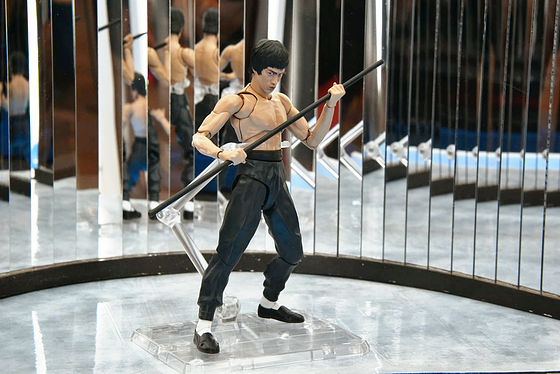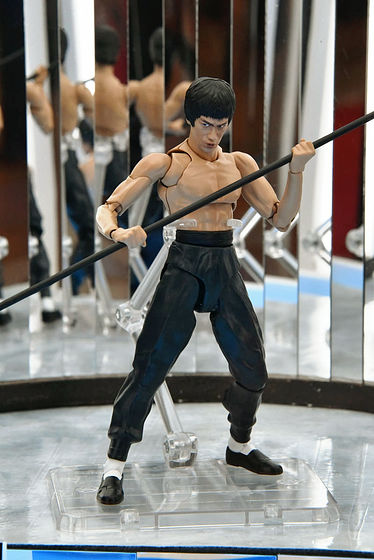 Bruce Lee who holds a fist while hurting. Many people have seen this posing in a movie scene.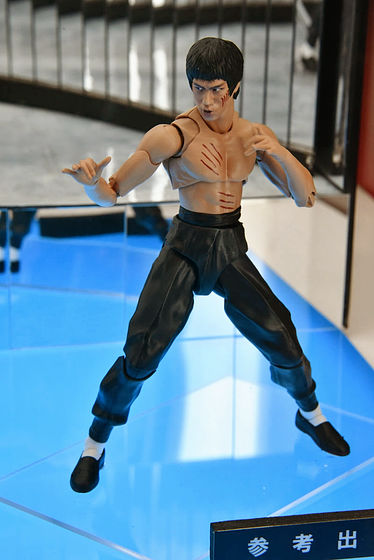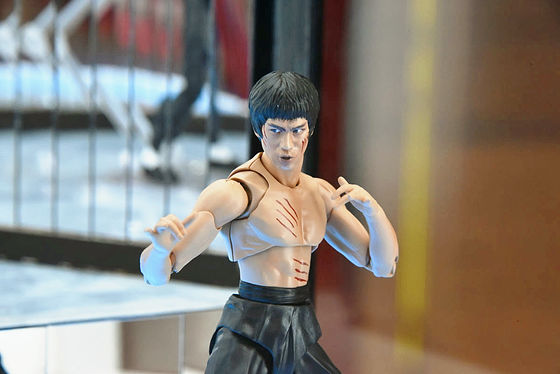 It seems that "Hoater!" Everything is so lively that expression can not exist, and it is not strange if you mistake a photo if there is no joint of moving parts.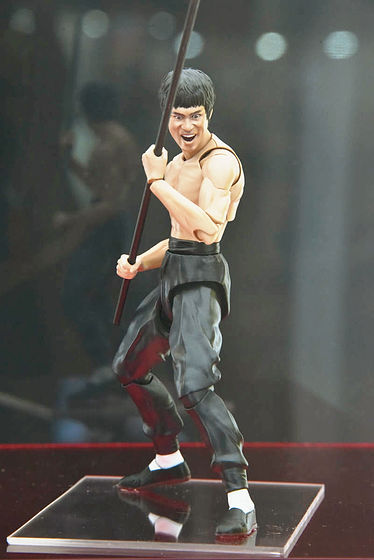 Speaking of Bruce Lee, Nunchaku is also familiar. The optional parts which can reproduce weapons and facial expression used by Bruce Lee in the play are also abundantly attached.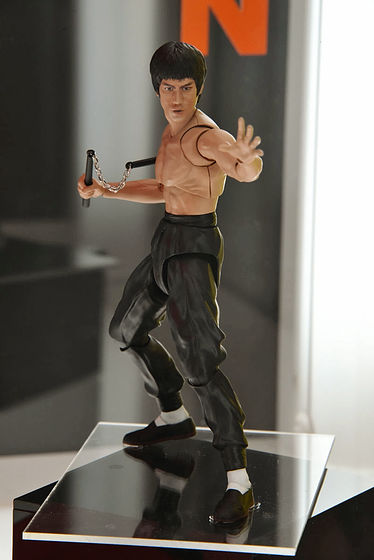 As adopting a movable mechanism that can reproduce all martial arts actions in the movie without breaking the form as "the world's most moving blues Lee", the following high-kick poses are also remembered.



In addition, a message from Shannon Lee to TAMASHII NATION was also exhibited.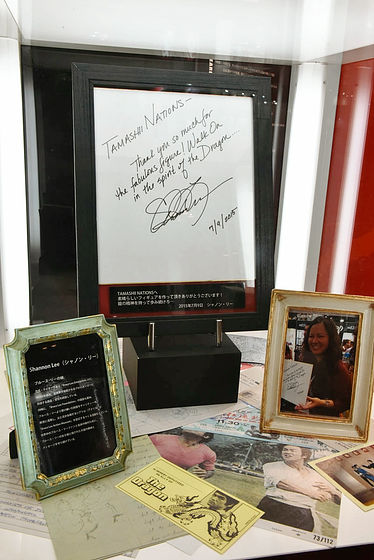 Shannon Lee is said to be the daughter of Bruce Lee.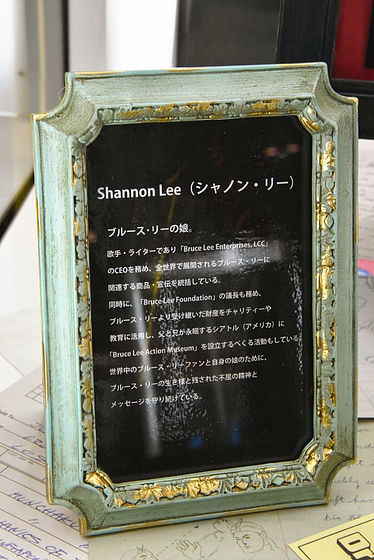 S. H. Fighters Bruce Lee employs Bandai's proprietary digital coloring technology aiming for "real reproduction".S. H. Fighters Star WarsIt is said that the same technology is used also for the topic is already boiling. By super-realistic modeling made by thoroughly investigating enormous photographs and materials, direct printing of bangs of bangs and cheeks that can not be reproduced by prototype with super real digital art coloring data exceeds the common sense of figures That's why we have reached reproducibility.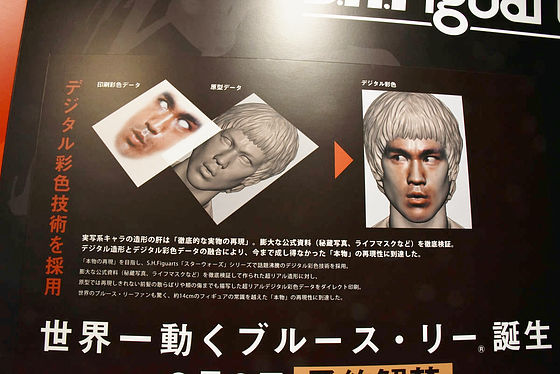 Bruce Lee was exhibited not only in Bandai but also in Max Factory's booth. Below is figma's "Bruce Lee" (5000 yen), Mr. Asai Maki in prototype production. It is a level understood at a glance as Bruce Lee, but it does not seem to extend to the reproducibility of S. H. Figuarts Bruce Lee.